The Latin Drill Wave Is Already Here
This is CABBAGES #060.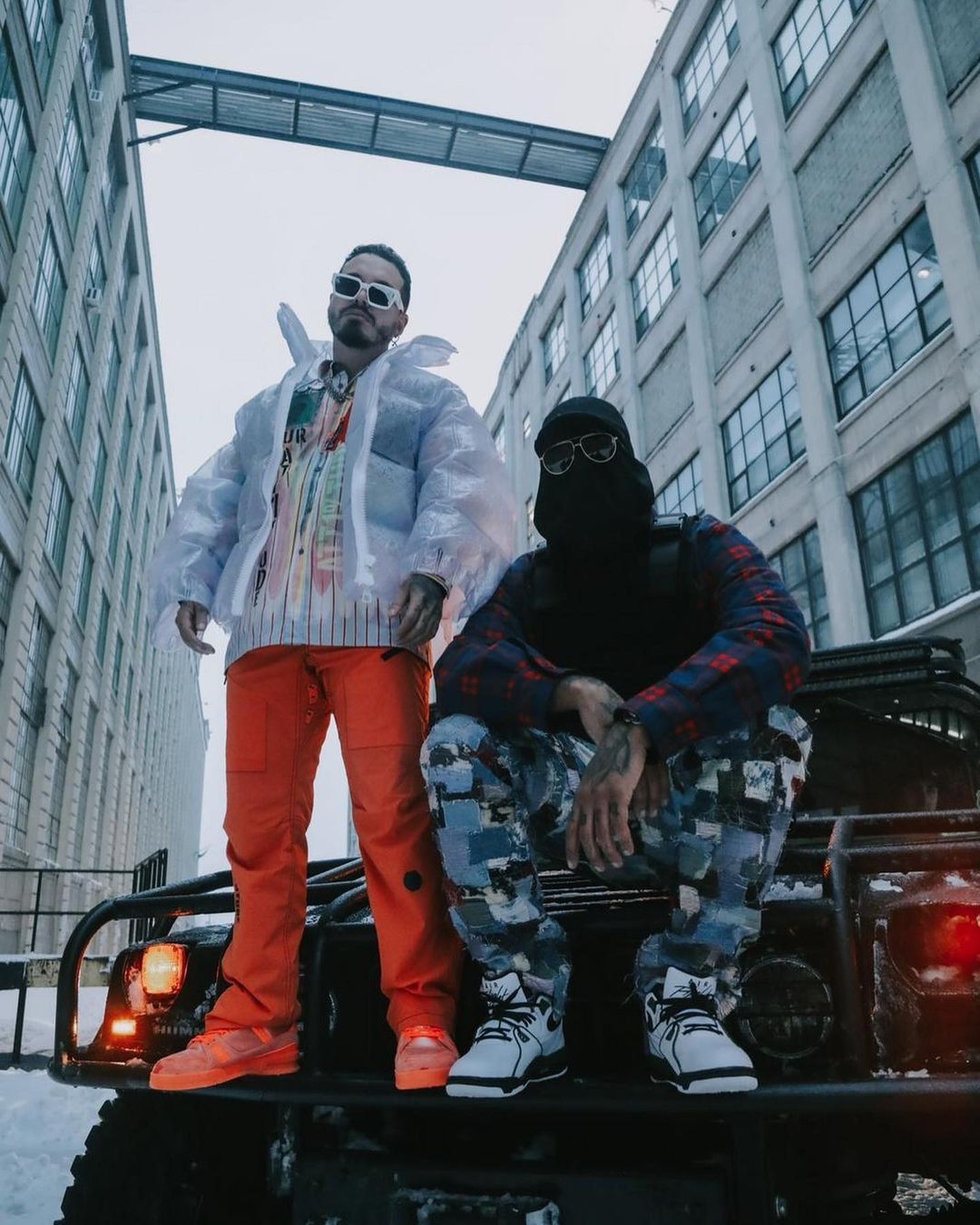 If the name Jon Z sounds familiar to you, it's probably because of "Go Loko." The YG-led track with the vestigial Tyga feature put this curly-haired Puerto Rican rapper in front of a sizable audience of hip-hop listeners in 2019. His verse was entirely in Spanish, a contrast with his two counterparts that was scarcely an issue in this gilded age of Latin trap as it peaked at No. 49 on the Billboard Hot 100 singles chart and earned 2x RIAA multi-platinum certification. And if you're wondering what Jon's been up to since then, you may be surprised to learn that he's become one of the leading practitioners of drill en español.
Take, for instance, his single "Bendición Mami." Taken from last year's Perdonen La Espera, the song finds him in the streets with reggaetón vets Jory Boy and Ñengo Flow singing and rapping over an unmistakable drill beat, an 808Melo tag conspicuously present at the outset. (Montana The Producer also appears to have had a role in its creation, based on the shout out in the song's outro.) Demonstrated across thirteen tracks, with features from UK rapper JB Scofield and several Latin acts, the popular style dominates his indie project, one that flew largely under the radar in 2020 compared to highly publicized releases by his fellow traperos Anuel AA and Bad Bunny.
Jon Z is hardly the only Spanish-language rapper representing the Latin drill wave. The often controversial Tempo included two such tracks on his 2020 EP Tempo Es Tempo, with closer "Siento Que Me Siguen" drawing on his past and his longevity over an ominous beat you'd expect to hear underneath 22Gz or the late (and Afro-Panamanian) Pop Smoke. The Bronx's Chucky73 and his Sie7etr3 set continue to mine their own ambitious variant of this music, while the more senior underground fixture Tali Goya has made some drill singles over the past year or so himself. Just this past Friday, Cuban spitter Ovi dropped a bilingual song called "Drill Tumbado"—with CJ of "Whoopty" notoriety and, yup, Jon Z—on his collabs-focused Retumban2 full-length for Warner Music Latina and Rancho Humilde.
For years, Spanish-speaking recording artists were expected to sing or rap in English in order to cross over into the so-called American mainstream. Never mind for a moment the classist and racist implications that behind this artificial barrier to entry for Latin acts, many of whom commanded superstar status not only in Latin American countries, but within the U.S.A. as well. Outside of certain departments at the major record labels, whose remit seemed narrowly limited to Spanish-language markets, Hot 100 hits like Daddy Yankee's "Gasolina" were perceived or treated like curious flukes and dismissable exceptions rather than indicators of coming demographic change.
With all due respect to the proverbial "Despacito" moment, the 2010s saw numerous successes on the all-genre singles chart for Latin artists who didn't have Justin Bieber on their intros. Indeed, years before Bad Bunny and J Balvin went to No. 1 with Cardi B on "I Like It," bachata king Romeo Santos regularly appeared on the Hot 100, both with bilingual tracks and fully Spanish ones. (2014's "Odio" with Drake notably foreshadowed the OVO rapper's later smash "M.I.A.") Arguably, 2017 is when the movement truly picked up steam, the combined popular power of Latinx digital consumption and Spanish-language radio airplay sending songs like Maluma's "Felices Los 4," Ozuna's "El Farsante," and Wisin's "Escápate Conmigo" onto the Hot 100 for weeks upon weeks.
All of this is to say that, given how receptive Billboard's most coveted chart has been to English-language drill such as CJ's "Whoopty," it stands to reason that Spanish-language drill will inevitably have its inaugural entry there too this year. (With due respect to Karol G, her posthumously charting Pop Smoke collab "Enjoy Yourself" doesn't exactly fit the drill mode.) Provided that American hip-hop listeners' collective appetite for the sound doesn't wane with the pandemic's slow vaccine-driven fade, more and more Latin acts will continue to try their hand at it or otherwise make it their own. And rest assured that established hitmakers are getting into it gladly, as evidenced by J Balvin's recent team-up with perpetually bubbling-under rapper Eladio Carrión. Their "TATA" captures an icy feel amid its luxury namedrops and vague threats, demonstrating just how easily this wave could soon link up with its English-language counterpart on the Hot 100.
---

YUNGMORPHEUS & ewonee, Thumbing Through Foliage
Miami-bred and LA based, YUNGMORPHEUS hit leftfield hip-hop lovers deep with 2019's MAZAL for Leaving Records with Fumitake Tamura. For this one, he links with Mutant Academy's New York connect ewonee for a textbook one-rapper-one-producer album that is anything but. The two talents work marvelously together, the former's heady yet hard lyricism dovetailing with the latter's soul-derived beatwork on exemplary tracks like "The Rat Race" and the post-ATCQ "Middle Passage." Thoughtful and provocative, YUNGMORPHEUS spits a relentless stream that challenges as it astonishes, his pugilistic language on "Johnnie Cochran" and "Yakub's Worst Nightmare" exuding an unflinching and purposeful vision.
Jesswar, TROPIXX
The dissonant opening squelches of "Hit Em With Bass" signal the arrival of a disruptive entrant in the rap game. Fijian spitter Jesswar snarls and shouts her way through TROPIXX, an EP-length project that puts in the work to introduce her properly. Her menacingly raspy delivery on "Laylow" and the thundering "Medusa" draws upon universally understood hip-hop reference points and repurposes them into sharp modern weapons. Her targets include misogynists, capitalists, colonizers, wack rappers—pretty much anyone foolish enough to get in her way. The beats here range from the euphonious trap of "Saucy" to the block rockin' bap of "Venom," her flows and rhymes never missing.
DonChristian, Don
A familiar if elusive figure in both the art and music scenes in New York City, DonChristian put out one of 2018's best albums with the emotive and impactful Where There's Smoke. A shorter, though no less meaningful follow-up, Don revisits the various strengths of his skillset. The barbed bars of "Hot Boy Freestyle" and the rapid-fire poetics of "CBT OCD" prove he's only gotten better at this. The enveloping sonics of his production on "You Could Never" and "Get Me Lit" provide an optimal labyrinths for his next level spoken word rapping, haunting and beckoning you to get lost in a compelling space that rarely opens in hip-hop.
---

Cam'ron's Come Home With Me is a classic album. I will not be taking further questions at this time.
---