A lot of my favorite rappers are old. That's to be expected, since I grew up in Queens during the Golden Age of hip-hop. When it comes to the genre, I don't consider myself an oldhead, at least not mentally and—as CABBAGES readers know—certainly not when it comes to my listening. But as my bushy beard continues its transition from salt and pepper towards just plain salty, I've found that I tend to get so much more excited when an artist I like over the age of 40 drops a new album than one I like under 40.
Did you know that Jaz-O (55 years old)** dropped a 10-song "EP" last month? Have you heard Kool Keith's (56) gonzo trap record Saks 5th Ave from last year? What about Count Bass D's (46) recent CBD? You know Jay Electronica (43) did a whole album with features from Jay-Z (50), right? But did you check out Queen Latifah's (50) verse on the new DJ KaySlay (53) single with Bun B (47) and Jadakiss (44)?
The vets remain active and agile, adhering largely to the album format that many of today's newer rappers (or at least their labels) seem too shook to stick with. A couple weeks back, Jada dropped Ignatius, the tenth full-length of his career (combining The LOX and solo) to make the Billboard 200's top 40, despite not having a single reach the Hot 100 since 2011. Jeezy (42) and Rick Ross (44) saw their solid 2019 efforts debut in the top five.
It's more than a respect issue. I have this innate love for those who stay in the rap game, especially those who persevere even as the trends cease working in their favor. Such is the breadth of contemporary hip-hop that any given Friday will likely include at least a single featuring a rapper in midlife. Many former major label talents have gone the indie route, a move which has thankfully lost much of its stigma in the streaming music environment. Untold numbers of Golden Era and Shiny Suit Era hitmakers may have fallen off or moved on, but those who've stuck with it can connect with fans on Instagram, push those fans onto the digital platforms to consume their latest works, and tour off something other than a back catalog they likely don't own.
Nearly 15 years after The Peoples Champ first dropped, Paul Wall (39) is on a roll with new music right now. Give Thanks, a Turkey Day 2019 joint project with Statik Selektah, brought the Houston fixture out of his comfort zone and into the neo-bap movement, rapping with that flow alongside Griselda's Benny The Butcher and Pro Era's CJ Fly. This weekend, he dropped a bass-bin rattling baker's dozen called Mind Over Matter, with another duo set with Screwed Up Click alum Lil' Keke (43) perfectly titled Slab Talk due in June. By the time Wall turns 40 next March, it'll be overdue to acknowledge his mature-ass renaissance.
**All of the ages cited in this email came from cursory Googling so there's mad room for error.
---
Treacherous Trio
Statik Selektah and Termanology, 1982: The Quarantine (buy it / stream it)
Times like these call for creativity. Musicians, vocalists, and DJs have quickly pivoted to livestreaming, and all this self-isolation and social distancing are bound to yield bedroom studio projects galore. Statik Selektah and Termanology got the jump on things about a week ago, uniting under their 1982 banner and recording a brand new set in a day with a few fresh friends like Grafh and Lil Fame just as the shit hit the fan. Thus, The Quarantine feels topically as up-to-the-minute as a rap album can be right now, with Term's conspiratorial bars on the rugged "Pandemic" and the Hammond hop "You Know What Time It Is" reflecting an inherent distrust of government.
Vic Spencer, Psychological Cheat Sheet (buy it / stream it)
Easily one of the most underrated emcees to emerge from Chicago in the last decade, Vic Spencer continues to make records far better than those from the bulk of his more doted-on peers. He scoffs at that particular situation like a G.O.A.T. in training on "I Hate Swallowing Pills," a rundown of his bonafides and dismissal of the competition. His grimy, occasionally gruff tone and lyrically-driven delivery sound as good as ever over the soul/jazz sample splatter of "Rehab Resort," "Unmedicated Behavior," and "Vitamin V." The subtle Popeyes shade that opens "Scanwich" took me out.
Darko The Super and steel tipped dove, The Devil Defeated (buy it / stream it)
As a Daniel Johnston fan and a steel tipped dove fan, this right here matches my interests. Drawing inspiration from the lo-fi outsider and securing somnambulant beats from one of Brooklyn's underground aces, Philly rapper Darko The Super carves out an unusual niche with The Devil Defeated. Fans of the nerdier side of the Anticon and Lex discogs will find "Butterflies In My Tummy" and "Speedrun" instantly appealing. He delivers wily n' witty bars throughout, making him a fine partner to Wrecking Crew members Alaska on "Horse Meat Stew" and Curly Castro on the clumping gleam of "Grow Fangs."
---
Lettuce Wraps with... Thetan
Three questions. Three answers. That's a wrap.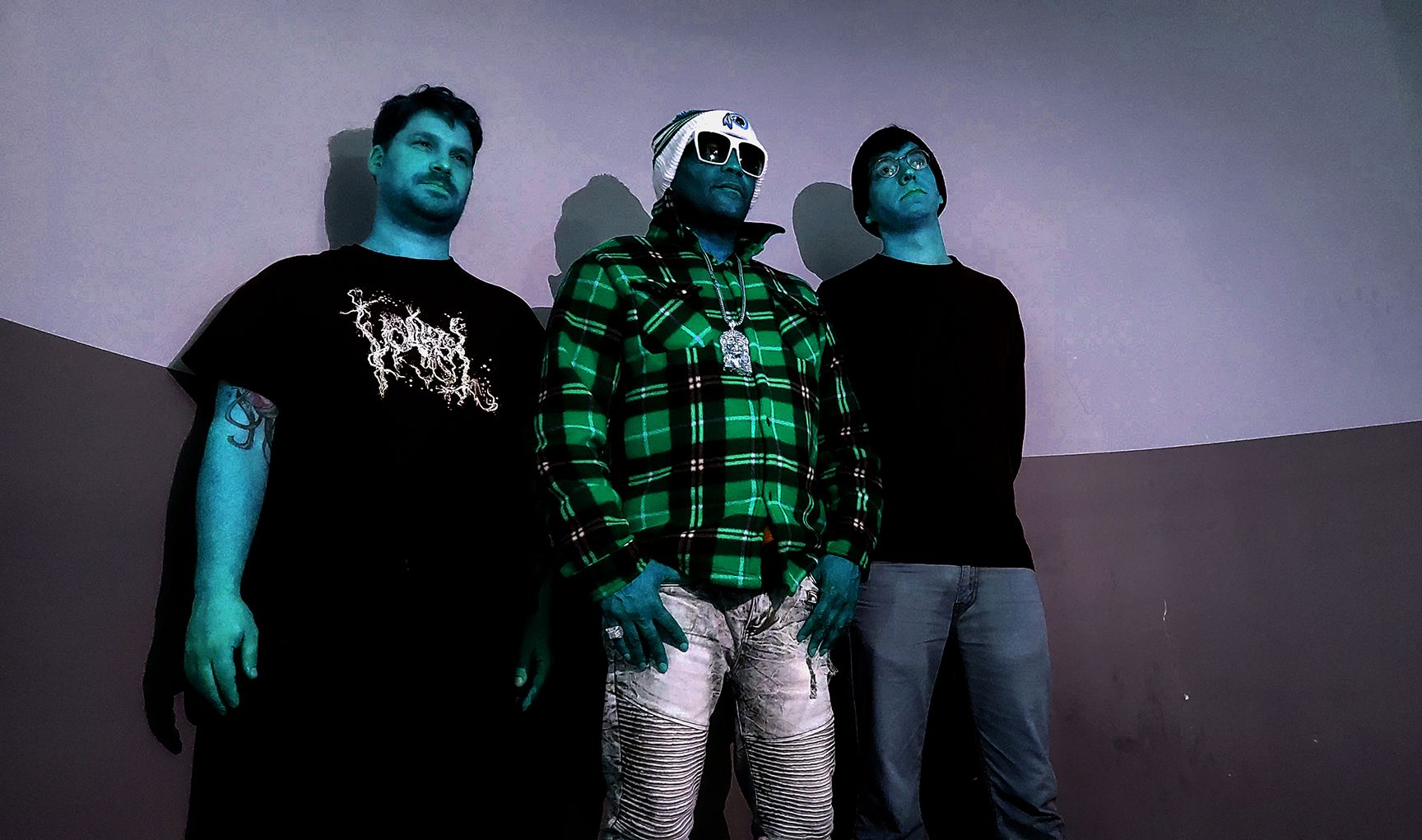 Photo credit: David Brenner
Kool Keith has made some of the strangest—and best—albums in hip-hop history. Under monikers like Black Elvis, Dr. Octagon, Dr. Dooom, Keith Korg, Mr. Nogatco, and Tashan Dorrsett, he's maintained a weirdness across some three decades worth of recordings. Yet even with all that, the upcoming Space Goretex ranks among the oddest in the Ultramagnetic emcee's catalog. Here, he collaborates with Nashville powerviolence duo Thetan to make a sci-fi opera replete with the requisite sound effects and in-character appearances by Three 6 Mafia's Gangsta Boo, Blag Dahlia of profane punks Dwarves, and Blowfly familiar Uncle Tom Bowker. I got Thetan's bassist Dan Emery to explain himself with a little Q&A.
So, break it down for me: how did you first connect with Kool Keith to begin to make this project a reality?
Keith is really accessible. I reached out to him, and he got back to me in a matter of minutes. We had actually discussed doing some kind of project in 2017, I think, but it got shelved for a bit. We revisited it and did the "Complicated Trip" single for Record Store Day 2019. After the track was finished, everyone was feeling really good off of that, so we decided to expand it and do something more in depth.
In making the music for Space Goretex, were there particular hip-hop producers, albums, or projects from which you drew inspiration?
I personally was inspired by the production on Keith's first Dr. Dooom album, Cypress Hill's Temple Of Boom, and Bone's E1999 and Creepin On Ah Come Up records. However, I didn't want to make anything that sounded too much like any of those in particular. I love the creepy vibe those albums have, and the way you could listen to just the instrumentals and still get that dark moody vibe. I definitely wanted to make it something that was full and had lots of weird non-repetitive sounds. All of the instruments on the album were played live and recorded that way. There were no programmed sounds or midi sequences. All the sound effects were real sounds that we recorded. The crickets that are in the skits were recorded in my backyard.
Obviously, when first hearing about this project the phrase "rap metal" came to mind. What are your thoughts on that particular subgenre and its history?
Baaaaaaaarrrrrffff!!! Going into this project, I assumed people would expect there to be like screamed choruses or me rapping on some songs. We did none of that shit. Exactly nobody wants to hear me rap, and screaming hooks on hip hop songs is cliche, corny, and played out. I wanted to approach this record from the perspective of if a fucked up weird hardcore band were actually a fucked up weird hip hop backing band. I think we nailed it.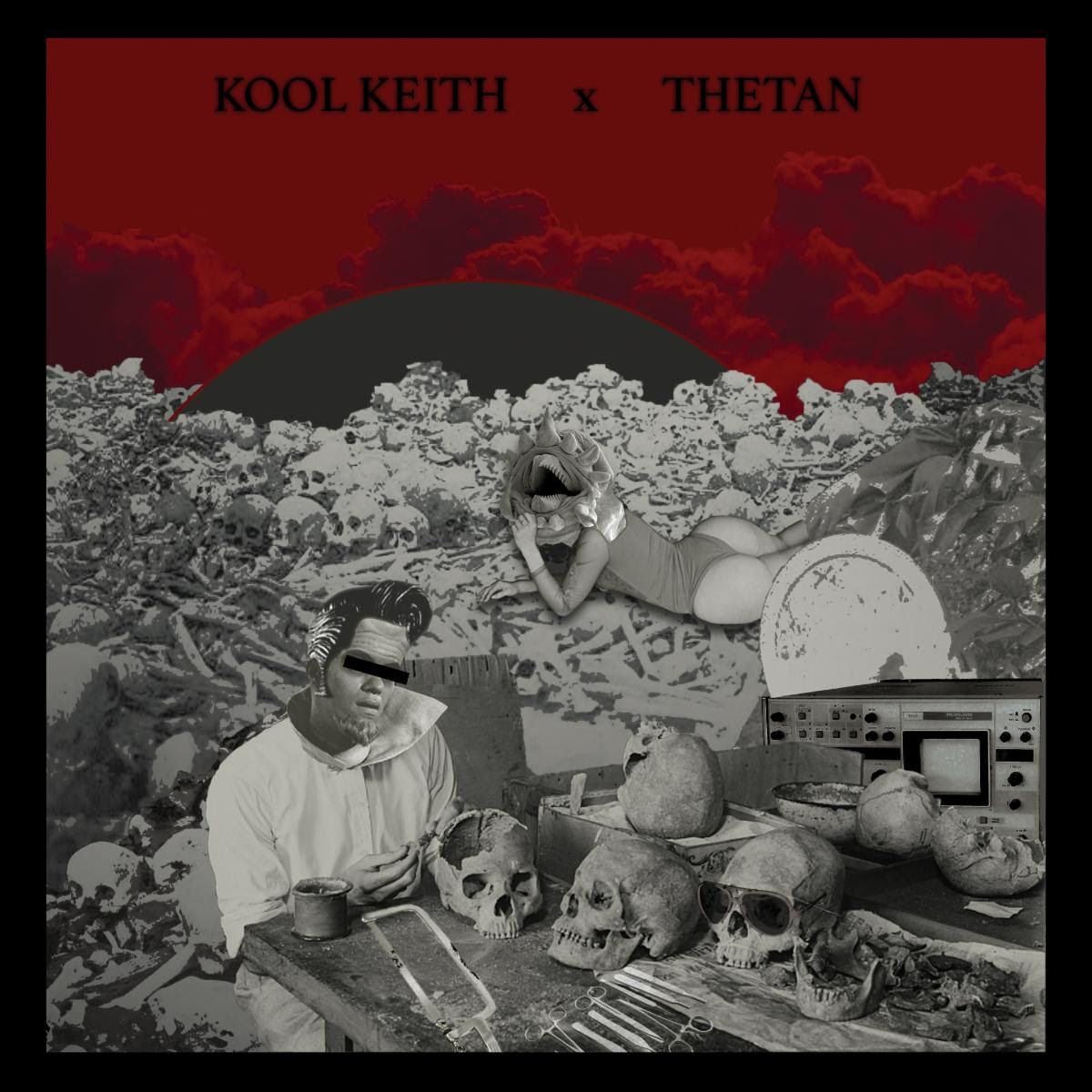 ---
We Out
After that Q&A, it seems only fair to close out with an Ultramagnetic MCs clip. 1993's The Four Horsemen doesn't have the clout of the Bronx quartet's 1988 classic Critical Beatdown. If this is your first time hearing it, the single "Raise It Up" may remind you somewhat of the late Chyskillz's work on Onyx's contemporaneous Bacdafucup. The beat here comes courtesy of Godfather Don, a rapper/producer who subsequently worked with Kool Keith in the short-lived Cenobites and then separately with other artists like Queensbridge's oft-overlooked Screwball. The Bushwick native guests on the mic alongside Ced Gee and Keith on this hardcore cut. It's a time capsule of a particularly raucous time in New York rap. Enjoy it.
---
See you next Sunday.
Follow me on Twitter at @noyokono and on Instagram at @noyokono too.