Breaking Buffalo Rapper Heem B$F Makes 'High Art'
+ reviews of the latest from Billie Essco, Carrtoons, and Wilma Vritra. This is CABBAGES #099.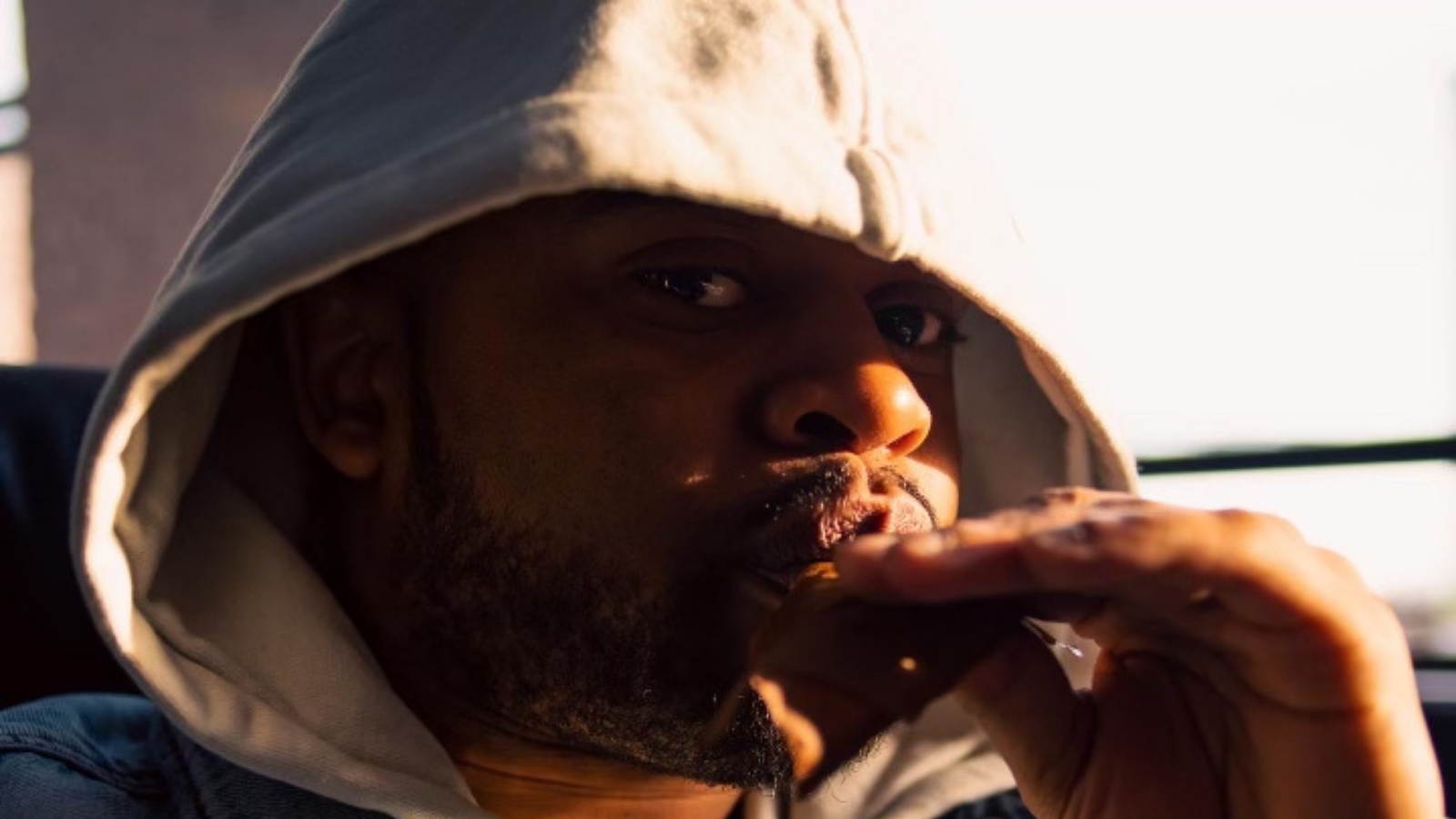 Prior to Griselda's breakthrough, few people from outside of Buffalo were actively seeking out the talent from there. But for years, the underrated rap city some six hours drive across the state from Manhattan cultivated its own hip-hop artists and built a community in the process. So back in April 2020, when Benny The Butcher secured a deal with eOne for his Black Soprano Family (B$F) imprint, it wasn't exactly a surprise that his first official signings came straight from that homegrown scene.
"It's definitely who you know–but you gotta be good," insists rapper Heem B$F, one of the first two names connected to that eOne arrangement. His connection with Benny goes even deeper than rap, one that closer resembles a brotherly relationship. "He could call me and say some shit to me that a dude might not be able to say to me in the regular world," he says."And, you know, I'm gonna take it on the chin."
Though by Heem's own estimation he's been rapping for roughly a dozen years, it's only fairly recently that his work began paying off. The eOne deal led to multiple  placements on a DJ Drama helmed B$F compilation alongside labelmates Rick Hyde and Jonesy, as well as his own Long Story Short team-up with the prodigious DJ Green Lantern and the late DJ Shay. The latter was a Buffalo hip-hop mainstay and a mentor of sorts to Heem, and losing him during the making of Long Story Short definitely had an impact on the rapper. Still, he'd seen what Shay  accomplished in life and in the industry, as is also the case for the Griselda rappers who worked closely with him. "With West and Conway, it's like them the big homies," he says. "You got idols in the music business, but them boys did it right in front of me."
Given the lyrical focus on guns and violence across these records, those introduced to Heem would be reasonable in assuming that he's entirely about that stick talk. Yet the recently released High Art EP reveals an entirely different side to him, one bound to appeal to smokers who love hip-hop who love their weed. "I actually just listened to Kush & Orange Juice top to bottom, right before I finished this project, just to see where I was at," he says, referring to the influential 2010 Wiz Khalifa mixtape.
"Every day is 4/20 for me–we get high, man," Heem says, his actual birthday coinciding with the annual cannabis lovers' unofficial holiday. "We like to listen to this music and get faded." He credits his partners in The Northfire, plainly cited on High Art's cover, for providing him with quality buds to enjoy in the studio or otherwise. "That's kind of like my grower, who I deal with," he says, self-identifying as a fan of indicas over sativas.
That preference is made abundantly clear on the new EP, released late last month. Produced by Marc Spano, the five tracks that comprise High Art–some of which get their names from familiar weed strains—bear some resemblance to the sounds and subjects prevalent during the peak cloud rap days of the 2010s, albeit updated with a distinct Buffalo sensibility. "I grew up like listening that good Curren$y," he says of his appreciation for the Jet Life style, adding, "You know them boys ain't too far in age from us."
Funny enough, much of the writing behind High Art came during a time where Heem was quite literally high–on a flight. "I got the headphones on and I come up with the 'Don Mega' song," he says, feeling inspired during the long ride. Still in that creative mode, he kept listening to beat after beat, which led to penning lyrics for what became the song "Hydro Plane." He says, "Everything I was saying was just falling into line."
Though Heem ultimately opted to stop at five songs, he's already thinking ahead for a High Art sequel or perhaps even an expanded edition before then. And with New York's post-legalization progress pushing forward, the prospect of him doing more in the cannabis space–including getting his own branded strain out at some point–now seems highly likely.
"When I do Part Two, I'm gonna bring a little bit more of the smokers' world into it."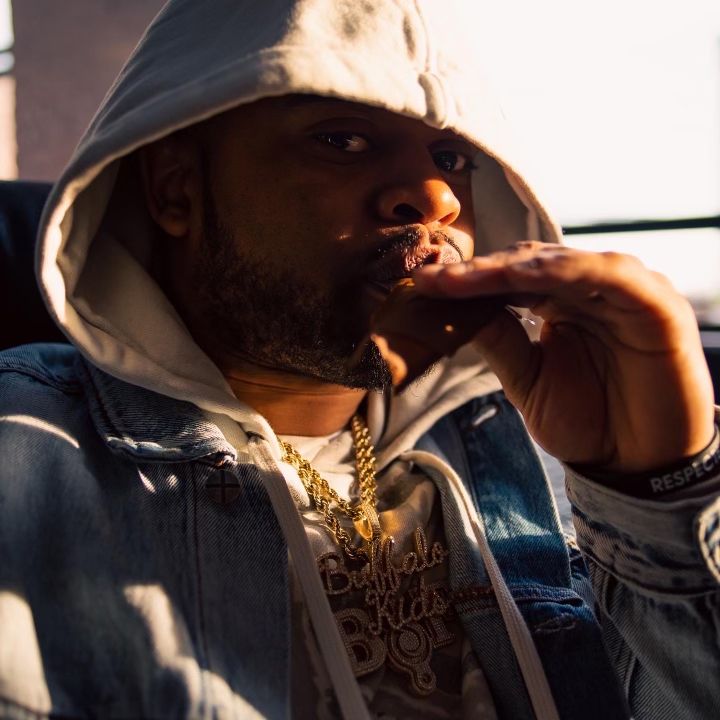 ---

---

Currently representing London and Los Angeles, respectively, Wilma Archer and Vritra serve as prime examples of how artistry evolves. The former started out making waves under the beatmaking moniker Slime, while the latter associated with Odd Future under the guise of Pyramid Vritra. By the time this inter-continental duo dropped 2019's delightfully bizarre Burd together, both had revised names and pushed boundaries. Reteaming in the pandemic era, Wilma Vritra remain as singular as ever, their combined forces creating an album's worth of neo-pastoral rap-as-folksongs like "Tunnel Vision" and the tenuously cozy "Every Everything." As ambitious as hip-hop gets now, Grotto's seemingly quixotic turns such as "Clean Me Clean" and "Stalagmites" dazzle rather than disappoint.
Billie Essco, Where In The World Is... (buy it / stream it)
A steady satellite in the Griselda Cinematic Universe, Billie Essco saw his (inter)national profile rise deservedly via placements on Westside Gunn's Pray For Paris and HWH8. For Where In The World Is..., the rebelliously fashionable Buffalo native continues his impressive solo run over immersive and interesting beats by Mitch Arizona, Work Scorsese, and his own cousin Camoflauge Monk. His slightly raspy yet mellifluent voice lends itself well to the lifestyle rambles and necessary diversions of "Chocolate" and "Range Rover Sport." He smokes good weed while driving down "Mulberry St." and enjoys some "Dinner In Wynwood" with any number of female companions. The always welcome Elcamino drops in for "Beef And Broccli," unloading his own knowing street energies into the mix.
As beat tapes of varying quality proliferate on Bandcamp and other platforms, it's always worth hearing what album-oriented producers do on their own projects. New York-based multi-instrumentalist Carrtoons conveys his organic and electronic skills into compact projects like Saturday Morning and Upstate that feel far too cohesive to be considered sketches. Sonically somewhere between Dilla and Daptone, his latest album Homegrown clocks in at just under a half hour, but somehow fills the room for its smoke sesh duration. Amid this R&B-meets-hip-hop haze, he finds space for the soulful shimmer of "Be There For You," the loping blues of "Cadillac," and the warped grandeur of "Hollywood." Premium rap guests Rae Khalil and Tennishu serve as the kief in this already potent yet mellow joint.
---

---