Irregular Vegetables, Vol. 51: ONY
+ a Q&A with ONY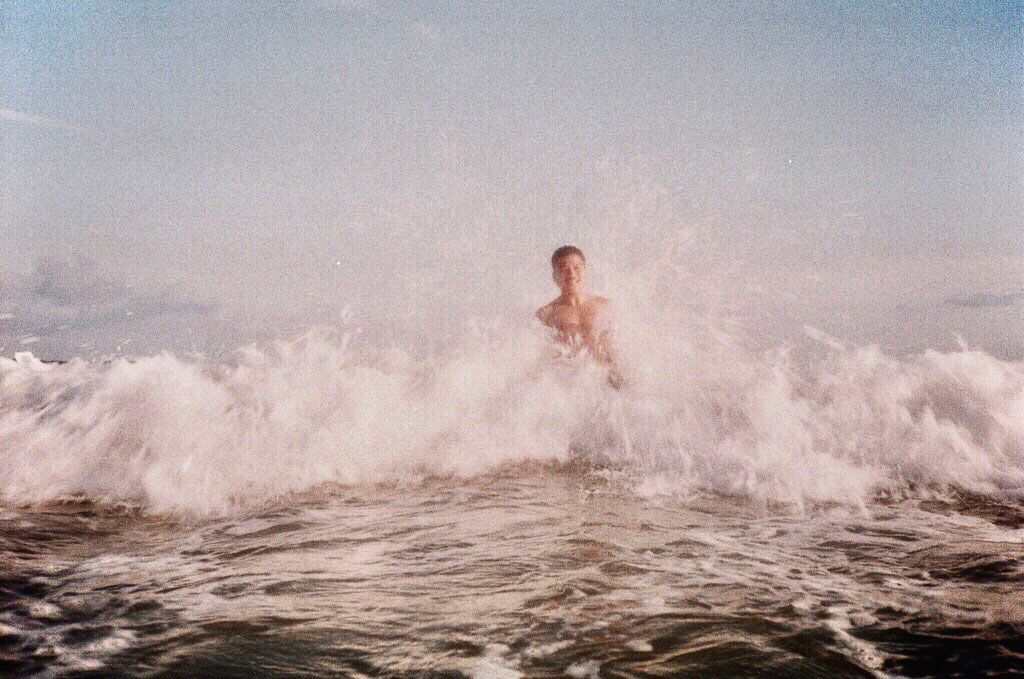 This newsletter marks the latest installment of Irregular Vegetables, a (semi-) weekly series of CABBAGES emails where I share links to recent writings from other hip-hop/rap music journos and critics, squeezing in my own work as I see fit. These midweek editions hit inboxes on Thursdays. Enjoy this week's reads and keep scrolling for an interview with ONY.
---

On a Reluctant Reality Show Singer, Drain Gang, And The Hollowness Of Modern Existence
The specific video that I thought of was Lean's 2016 sad-boy hit, "Hennessy & Sailor Moon," with fellow Swedish rapper Bladee. In the clip, Lean plays to an empty concert hall, engaging in what looks more like calculated stumbling than dancing. This zombie-like gait matches the opiate-inflected ruminations of the lyrics: "I've been busy, got so much work, I can't always be with you/Percocets my system, when I go to sleep I know it's you." It's a song about disconnect and distance, and Yung Lean is playing a part as much as his own life might be reflected in the lyrics. (Read more at Pitchfork)
This is part of what makes Rashad compelling. He has the gift of subverting clichés and expectations without coming off pretentious. He's funny without being goofy or whimsical. On the first song I ever heard from him, a track called "Gusto" that predates his debut mixtape 'Cilvia Demo,' he boasted: "I just ride around in my Bentley, it's a Civic." He's ready to die, but not if it hurts. Today, he wears a plain white tee beneath a grunge flannel, blue jeans, and Birkenstocks. Anyone who doesn't notice the blinding grill hiding behind his surgical mask might mistake him for an animator who just got off work at Disney Studios in nearby Burbank. (Read more at The Fader)
One Surreal Night With The Rap Veterans Of Mount Westmore
"We come from that school of being around dope people that push us," Snoop explained. Ice Cube nodded. "Working with Dre back in the day, if your verse wasn't tight, you weren't getting on the song." Deep friendships fostered frank dialogue. "One of the earliest conversations was, 'If something you do is wack, I'm going to tell you,'" said Too Short, who got his start selling tapes of his gleefully lascivious rhymes from the trunk of his car around the Bay Area in the mid-1980s. "What did you say?" Snoop asked, nodding toward Cube then lowering his voice an octave in a spot-on imitation of his friend's trademark snarl. "'I ain't getting on that love song!'" (Read more at New York Times)
God Save The Beat: Meet The British Rappers Bringing U.K. Music To The World
The new wave of British rap is indeed markedly British. "I like my crumble with some custard," Unknown T sings on NSG's single "Kate Winslet"; others reference the culture and struggles of London's Southeast Asian, African, and Caribbean diasporas, and the neighborhoods in which they live. According to Ciaran Thapar, a writer and youth worker whose upcoming book, 'Cut Short: Youth Violence, Loss and Hope in the City,' explores the British government's demonization of drill music and young Black men, teenagers in South London were fixated on drill as early as 2017. "They were able to decipher every single detail about what street or what block or what incident or what school were in these songs," Thapar says. "It was a war report of what was going on in these communities." (Read more at W Magazine)
Hi-Tek On The "Bittersweet" Making Of His Classic Solo Debut 'Hi-Teknology'
A native of Cincinnati, Ohio, Hi-Tek climbed up the production ranks, starting with his work on Mood's 'Doom' album in 1997, producing more than half of that album. He then had a succession of hit singles and deep cuts like Black Star's "Fortified Live,"  Mos Def's "Next Universe," and Common and Sadat X's "One-Nine-Nine-Nine." But his status was cemented in 2000 with the release of "The Blast," a crowd-pleasing single from 'Train of Thought.' Hi-Tek's sublime production throughout the album turned all eyes on him, creating a demand for the producer to record an album of his own. (Read more at Okayplayer)
"In 1989 my friend Havelock Nelson asked me to write a book with him. The book was the idea of our editor Michael Pietsch, who originally wanted a rap record guide. Instead we turned that into a book of essays of various length that incorporated straight journalism and criticism with gonzo sociology, Black history, autobiography, film noir, Blaxploitation, the new journalism of Joan Didion, Truman Capote, Norman Mailer and Tom Wolfe and NYC grit. For me, those are the main ingredients of my personal brand of "hip-hop journalism." The book was called 'Bring the Noise: A Guide to Rap Music and Hip-hop Culture'. That book came out in 1991, and basically helped launch my career." (Read more at Music Journalism Insider)
---

Three questions. Three answers. That's a wrap.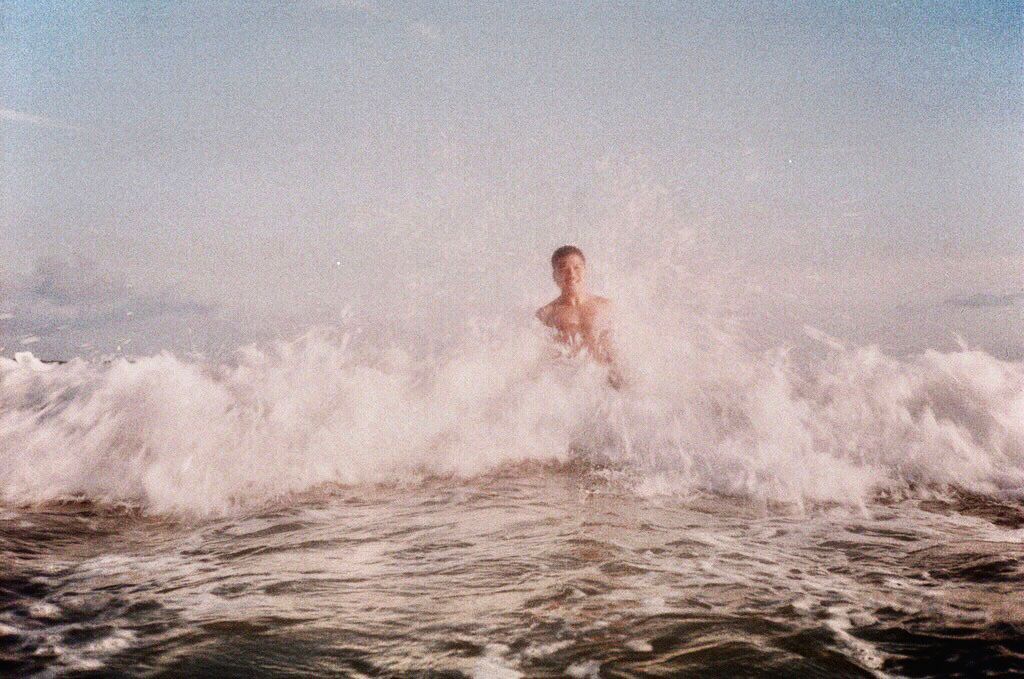 An NTS resident, French-born and UK-based Thierry Phung aka ONY regularly employs a chopped and screwed approach in genre-agnostic DJ sets that deliberately blur the lines between ambient, R&B, trap, and more in a cross-cultural mannger. A self-described homage to both Vietnam and DJ Screw, his debut mixtape Eternal Screw maintains that vibe while focusing primarily on a pan-Asian selection of artists. Proceeds from the sales of the project go to Vietnamese Mental Health Services and Sistah Space.
How did you first come to discover and appreciate DJ Screw?
I discovered DJ Screw randomly scrolling on YouTube–probably "My Mind Went Blank" was the first one I heard from him, and my mind was actually blank at the time, lol. I've always been listening to slow music, whether it's certain video game music, ambient, or movie soundtracks. So these chopped and screwed songs just fitted naturally in my everyday listening rotation and radio mixes, which are basically my YouTube and SoundCloud likes of the moment, stitched together with a bit of reverb.
Has applying this technique to the songs that comprise Eternal Screw changed the way you think about the original versions?
I highly rate every single song and artist on this tape. I think they all have something in common at first that's why I picked them. And I guess one part of the Screw sound is the eternal melancholia attached to it, more than the technicality of it–manipulating these songs a bit made certainly made them blend in a smoother way, but they were already matching in the first place.
Eternal Screw focuses largely on contemporary Asian hip-hop and R&B artists, yet also showcases work by the legendary composer Ryuichi Sakamoto. What do you believe including him in this mix accomplishes or otherwise conveys to the audience?
I've got a rule, which is to include a Sakamoto track in at least 50% of the mixes I make. I believe he still inspires the older and newer generation and I don't think I know anyone who doesn't like him. This actually reminds of this huge French rap duo PNL who sampled "Merry Christmas Mr. Lawrence" without authorization and had to delete the music video from the Internet. It shows that rap beats nowadays are so ahead of the game. Producers are literally sampling everything, I think that's amazing. The people I would love to see collaborate are William Basinski, M1onthebeat and Mktheplug, that would be fantastic. So I guess that's why I love cutting rap/R&B songs with ambient tunes. It just flows naturally especially now with the quality of instrumentals–it's all about the dynamic and also I'm too lazy to beatmatch lol.
Purchase or stream Eternal Screw here.
---