Irregular Vegetables #101
3 new songs you oughta know + the weekly 420-friendly hip-hop links roundup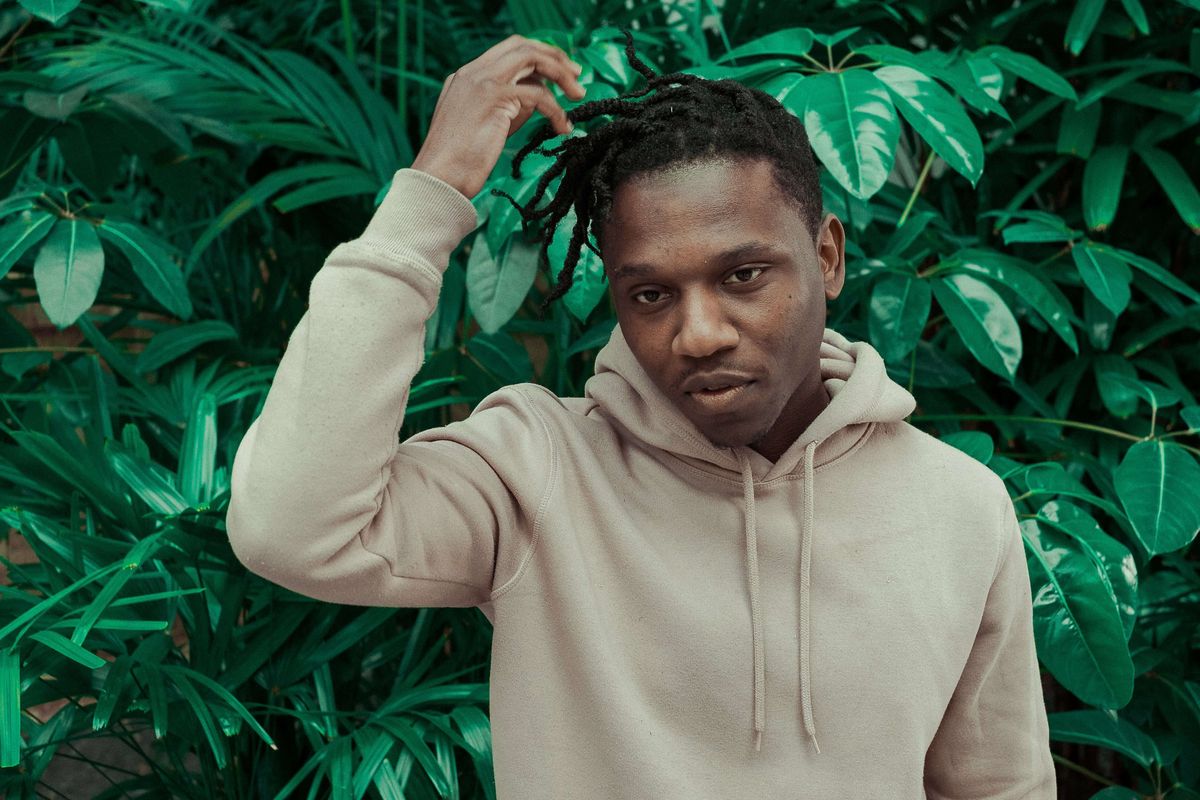 This newsletter marks the latest installment of Irregular Vegetables, a (semi-) weekly series of CABBAGES emails where I share links to recent writings from other hip-hop/rap/cannabis journos and critics, squeezing in my own work as I see fit. These 420-friendly editions hit inboxes on Thursdays.
Enjoy this week's reads and keep scrolling for another edition of Crudites, where I recommend three recent singles/videos from hip-hop artists you may not be familiar with yet.
---

He recorded his sophomore record 'Your Discretion Is Trust' on his own dime, partnering with Geoff Rickly's Collect Records for distribution. The cross-channeling synths on album-opener "Anticipation" introduced a transformation of his sound. The song's hook is prescient: "So much time, wasted/ Waiting/ For the sun, the man, to tell me how it is." Once again, the release of his album was sabotaged. Just as Cities Aviv was leaving for a fall tour overseas, news broke that one of Collect's silent partners was Turing Pharmaceuticals CEO Martin Shkreli, the pharma bro who raised the price of the AIDS and cancer treatment drug Daraprim from $13.50 to $750. Naturally, disillusionment with the music business set in. And while he has no ill will toward either label—he's quick to defend both as being run by good people with good intentions—the lesson he learned was clear: "The easiest way is to do it my damn self." In this, he had great role models: "I love Master P, Three 6 [Mafia], and Eightball & MJG," he says, "and they were just doing it out the trunk. I don't have to answer to anyone. No one controls when my music comes out, or what it looks like." (Read more at Bandcamp Daily)
Snoop Dogg's Grower Details Death Row Cannabis Debut
Death Row isn't growing its own flowers yet, though. The cannabis initially comes via Cali Supply Co in Chatsworth, CA, AK tells Leafly. AK has focused on scooping up the best of the best from licensed cultivators in the sprawling LA scene, he said. The tree will be high in THC, with a target of 2 to 4% terpenes, the aroma molecules that amplify weed's high, he said. Terp scores will be indicated on the bag... AK's aware of the stigma against celebrity cannabis, but his team has the bonafides and bomb tree to triumph, he said. Snoop's a proven selector of good herb. AK is a 20-year grower, first from Seattle, and for the last five years in LA. Three people direct the Death Row Cannabis project: AK; Head of QA Travis "Shaggy" Marshall (Snoop's sound engineer and weed man); as well as Head of Strategy Tiffany Chin, who's also Dogg-affiliated. (Read more at Leafly)
"Everything I Do For A Living Is Connected to Art In Some Way": An Interview With Cadence Weapon
While the rest of the country was fixated on indie dance and rock bands, Weapon mixed his fascination for electronic music and his love for language into an expression that was all his own – even if not immediately understood or embraced by fellow Edmontonians. While the multi-hyphenate born Rollie Pemberton was growing up in Edmonton, there was no real hip-hop scene in the city, and no regional Canadian formula to follow when pursuing his dream of becoming a rapper. Almost a decade later, he's now widely considered among the second-wave pioneers of Canadian hip-hop. And last year, he published his first non-fiction book about his experiences in the music industry, 'Bedroom Rapper.' "I'm at a point in my career where I'm in a position, in Canada at least, where I feel like I can lead other artists and I feel like I can take chances that other people can't take and I wanna do that for people. I wanna lead people," he explains. (Read more at Passion Of The Weiss)
Cannabis Lounges Could Be The Next Big Hotel Perk
Chris Chiari stood in front of 420 E 11th Avenue in Denver 12 years ago having just sold his home in Florida. The building there looked like a castle, he says. It was on the market. "I pointed up to the house," he says, "and I said, 'I want to turn you into a marijuana bed and breakfast.'" But the weed-friendly address wasn't destined to be his quite yet. In 2018, it went up for sale again. This time, the recreational use of cannabis was legalized in Colorado years earlier, he bought it, opening The Patterson Inn as a nine-room bed and breakfast. Now, he plans to open what his company says is the nation's first weed consumption lounge inside a hotel. The idea, when the consumption lounge opens at some point in 2023, is a space where the weed-curious and regular consumers alike can sit and enjoy themselves in something similar to a bar setting with guests just steps from their room. (Read more at Thrillist)
For Rap Fans, 03 Greedo's Release Is A Respite From So Much Bad News
If Drakeo was the rapper with the strange idiolect, then 03 Greedo was a paranoid nasal voice. Taking cues from rappers like Baton Rouge's Lil Boosie and Kevin Gates, Greedo made sensitive music for the wickedest of lads. Such music turned Greedo into a folk hero. He reached from the phlegm held up in his chest, and sang tales of betrayal, distress, and bombastic paranoia. To see him was to see a bleeding heart; his voice was delicate, but it traveled. Boy, did it travel far. Greedo's music is a proven byproduct of the idea that singing voices do not have to be classically trained to be otherwise effective. His voice is a hoarse longing for pain, enunciated with a mumble only rivaled by the nicely dressed alien, Young Thug. (Read more at Stereogum)
---

---

Three new tracks for you to snack on...
Johnny Ciggs & Profound79, "Empty Benches (feat. Rah Scrilla, Ndefru, & Skweeky Watahfawls)"
Matt Muse & Boathouse, "Leave Here"
Soccer96, "Visions (feat. Kieron Boothe)"
---