Irregular Vegetables #103
3 new songs you oughta know + the weekly 420-friendly hip-hop links roundup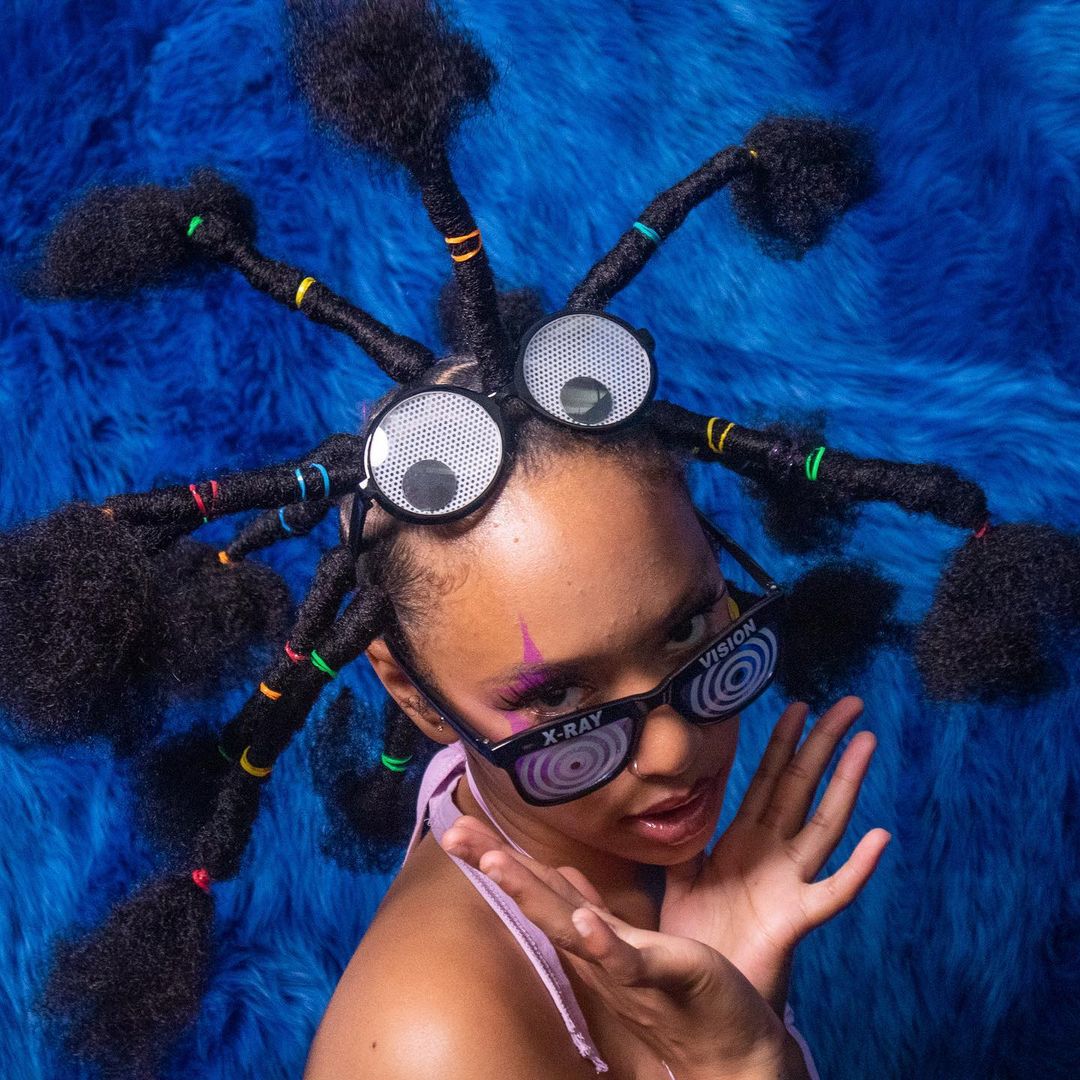 This newsletter marks the latest installment of Irregular Vegetables, a (semi-) weekly series of CABBAGES emails where I share links to recent writings from other hip-hop/rap/cannabis journos and critics, squeezing in my own work as I see fit. These 420-friendly editions hit inboxes on Thursdays. (Yes, I know today is Wednesday.)
Enjoy this week's reads and keep scrolling for another edition of Crudites, where I recommend three recent singles/videos from hip-hop artists you may not be familiar with yet.
---

Teenage Rap Phenom Redveil Is Growing Up On Record
Eghteen-year-old rapper-producer redveil gets most of his samples from digital databases like Tracklib and Splice, but from the way he combs through stacks of vinyl, you'd think he was a traditionalist unstuck in time. On an overcast fall afternoon at Village Revival Records in downtown Manhattan, he digs quietly and patiently: The loudest thing about him is the image of a cowboy who rides across the chest of his denim jacket. "Cover art is one of the first things I look for when listening to a new album," he says, studying the brightly colored Cubist portrait that adorns experimental guitarist Adrian Belew's 1986 album 'Desire Caught by the Tail.'  He spends much of his time browsing the store's gospel selection. His mother took him to church every Saturday for most of his life, and often played gospel around their Prince George's County, Maryland home. (Read more at Pitchfork)
New York State Convicted Him. Now It's Made Him A Weed Pioneer
Roland Conner's first foray into the weed business as a teenager in the early 1990s resulted in a string of arrests and convictions on possession and other charges. Now, at 50, he is returning to the industry, this time with the state's full support. Mr. Conner, who grew up in public housing in Far Rockaway, Queens, opened a dispensary on Tuesday in Greenwich Village under a state initiative to give people convicted of offenses related to cannabis a head start in the newly legal business. The shop, Smacked!, is just the second licensed store to open since the state legalized recreational cannabis in March 2021. But Mr. Conner is the first entrepreneur with a marijuana conviction to open a dispensary as a result of the initiative, which is being watched across the country. (Read more at the New York Times)
House Money: Inside the Ugly Lawsuit Pitting Anuel AA Against His Ex-Manager
In his own counter-suit, the star said Eli had been terminated because he had "maliciously exploited" their friendship to "defraud" him out of millions of dollars. Among other allegations of wrongdoing, Anuel claimed his manager had secretly taken excess money from music agreements with Sony's The Orchard and with Kobalt; that he had stolen money set aside for tax payments; and that he had secretly made huge personal purchases with company money, like $191,000 toward a Lamborghini, more than $1 million toward jewelry, and an undisclosed sum for renting private jets for his family. The lawsuit also claimed Eli had taken "kickbacks" in return accepting bad business deals on Anuel's behalf. For instance, it claimed that when Eli had arranged the purchase of a Miami condo for Anuel's parents, he had "conspired" with the realtor to pay "a higher than necessary price" in return for a personal payment from the agent. (Read more at Billboard)
Sir E.U Can't Stop, Won't Stop Taking Rap To New Places
I've seen Sir E.U rap with a Helly Hansen jacket draped over his face. I've seen him rap supine on the sidewalk. I've seen him rap clutching three microphones in his hand, as if hoping to triple the size of his voice. I once saw him rap in a state of blinky delirium during the final moments of a 25-hour concert when he only ever stopped rhyming to drink water. These performance modes might sound like stunts, but in a cumulative sense, the D.C. rapper appears unable to stop himself from broadening the critic Kodwo Eshun's beautiful idea of hip-hop as "omni-genre." Eshun believed that through the use of sampling, no sounds in this wide world were off limits to rap artists, imbuing the music with an aura of everythingness. Peek into the nearest dictionary and that totality grows — "omni" meaning "in all ways or places," making Eshun's coinage feel big enough to contain E.U's most stylish wildstyles. Like any rapper, Sir E.U can say whatever he wants over any sound he chooses, but unlike nearly every rapper, he makes the ways and places his priority. (Read more at the Washington Post)
Dres On De La, Dilla And Taking On UMG
Last week, Dres and fellow Black Sheep alum, Mister Lawgne, announced they were suing Universal Music Group to the tune of $750 million. They claim the label accepted cash and company stock from Spotify as part of a "sweetheart" deal, so the streaming giant would gain access to UMG's roster of artists. They also allege UMG only counted the cash when it distributed royalty payments... With the outcome hanging in the balance, several of Dres' peers have shown their support on social media, including Diamond D, Hieroglyphics' A-Plus, Chino XL, The Furious Five's Scorpio and Buckwild. To Dres, a "victory" would look like a $750 million judgment that could be dispersed among other former UMG artists who suffered financially as a result of the Spotify snafu. (Read more at Rock The Bells)
Ice Spice Broke Out With 'Munch.' Rap's New Princess Is Just Warming Up.
All of her released songs so far have been produced by Riot (born Ephrem Lopez Jr.). The two met when they were both studying communications at SUNY Purchase, where Ice Spice also played volleyball, as she did at the Catholic high school she attended in the Bronx. They found a common language in drill songs that didn't shy away from the personal, and that were lyrically emphatic, line by line. "I like to hear catchy stuff and I always be thinking like, Damn, what should I caption this? So I just started coming up with mad captions," she said. She also found that writing personal stories came naturally. "There's like this type of therapy to it," she said. "It's just like a relief whenever I complete a song." (Read more at the New York Times)
---

---

Three new tracks for you to snack on...
kei, "berserk"
Le Lune, "Wholesome David Ruffin"
ORA77K, "Drop Inna Bucket"
---