How Sightless Pit Made Noise With A Gravedigga And Gangsta Boo
+ reviews of Bo Bundy, Eto & Futurewave, and Fatboi Sharif & Roper Williams. This is CABBAGES #127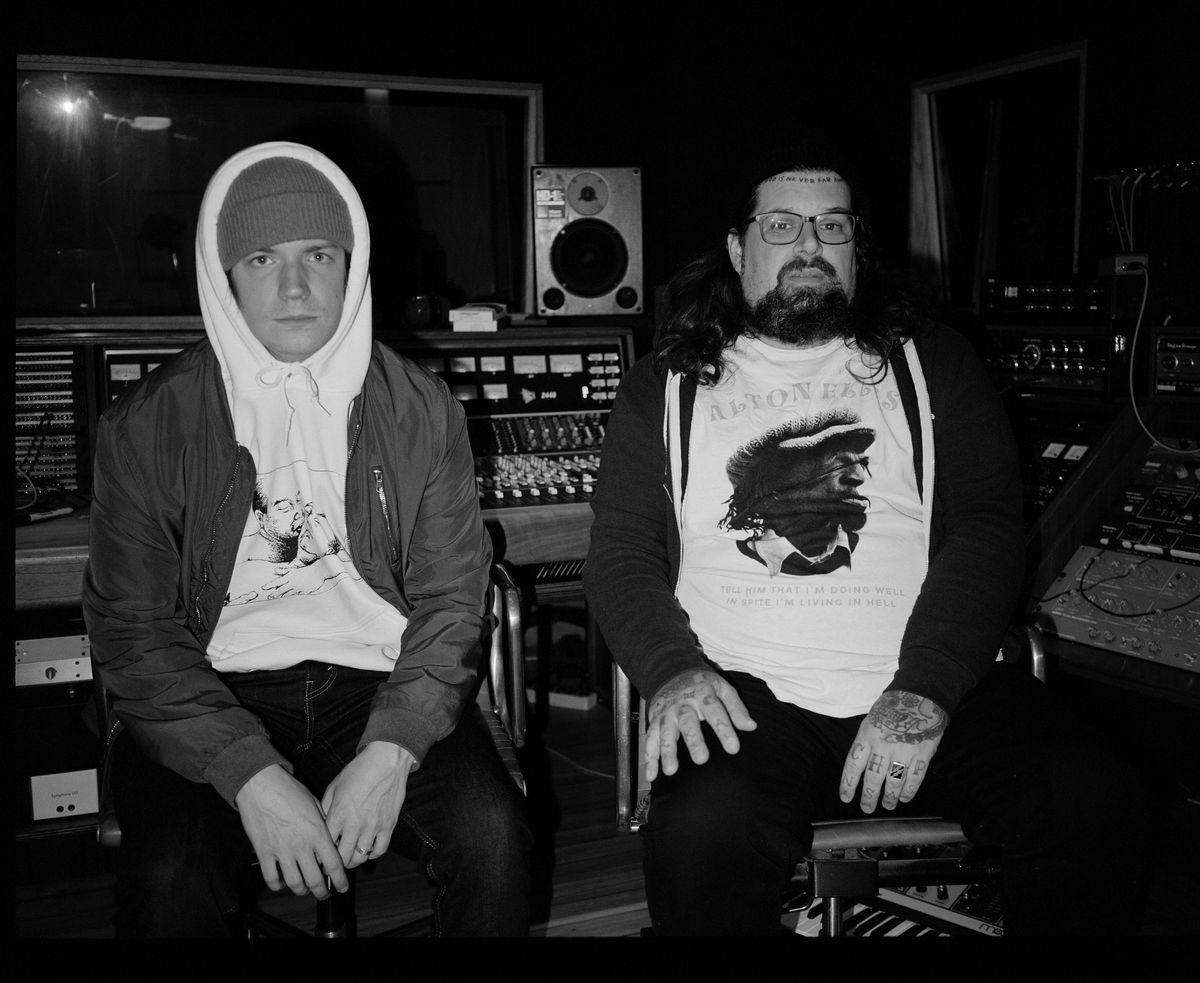 In 1989, a 12-year-old Lee Buford fell in love with hip-hop. His two older brothers brought this about when they respectively came home with Eazy-E's Eazy-Duz-It and De La Soul's 3 Feet High And Rising. Those full-length debuts couldn't have been further apart in their thematic and even musical approaches, yet the budding fan and aspiring drummer nonetheless connected with both records. By the mid-2000s, he was programming beats and manipulating turntables as part of the duo Lorna Doom.
"It was me and another punk kid," Buford says of the somewhat short-lived project, which released one 12" EP. "So it was just the weirdest stuff we could collage together, a lot of old soul samples for the actual beats and then a hodgepodge of other stuff on top of it."
Interestingly enough, some of those same Prince Paul-inspired techniques come into play in his longer-running and better known act The Body, in which he and cohort Chip King make what can best be described as experimental metal. Sometimes it's a beat, others a sample, but no matter the specific starting point he insists that hip-hop serves as the foundation for his oft-radical genre-smiting albums. "Everything is the same way hip-hop stuff is made," Buford says. "One concrete thing to lay the foundation, then throw stuff on top, just keep that looping–everything is basically made like that, which I am more comfortable with than normal rock songwriting."
"It's in there, but it kind of gets layered, so many layers on top that you can't notice it as much," he adds, "but there's a lot of definite just straight hip-hop rips on The Body's stuff that I think we just kind of blend in a little better."
As the Rhode Island-bred pair's albums for eclectic indie Thrill Jockey earned them critical acclaim from smart outlets and the respect of extreme music's prickly fringes, Buford found himself returning to hip-hop on more than one occasion. His Manslaughter 777 project with fellow drummer Zac Jones yielded 2021's World Vision Perfect Harmony, a dystopian document driven by breakbeats and boom bap.
And now Buford enters 2023 with Lockstep Bloodwar, the sophomore album from his considerably more abrasive Sightless Pit. Together with Dylan Walker, best known for fronting grindcore band Full Of Hell, the duo makes a rhythmic noise racket with the help of a seemingly disparate set of vocalists, from fellow experimentalists foie gras and YoshimiO to rap veterans Frukwan and Gangsta Boo. He repeatedly describes securing the latter two artists for the album as a dream come true, especially given his geographically Southern upbringing. "I grew up in Little Rock, Arkansas, which is like two hours from Memphis," he says. "So that's like what I grew up with, Three 6. That's the hip-hop I knew about."
In Frukwan's case, the duo made introductions through a friend at North Carolina-based screenprinting company Holy Mountain, which had previously done some Gravediggaz merch. But the process behind securing a feature from Gangsta Boo, who tragically passed away mere weeks before Lockstep Bloodwar's release, wasn't quite so easy. "We had to send her the beat, take all the distortion out, even though it's pretty straightforward," he says of accommodating her requests. When she returned her verse with the music stripped back to the core, it gave Buford and Walker another opportunity to rework the material. "We didn't necessarily know who would go where until it got more completed."
This latest evolution of Sightless Pit towards the noise rap space came with some risks, but considering the outcome the rewards are hard to deny. "[Lockstep Bloodwar] is the first record that we cold-called people to be like, 'Hey, we're doing this thing, would you be into it?,'" he says. "It surprisingly went pretty good." Energized by these on-record wins, Buford expresses an ambition towards making a full project in tandem with a single rapper. In fact, it's something he's tried before, with horrorcore artist Evil Pimp and a certain ultramagnetic emcee.
"The Body actually tried to get Kool Keith years ago," he says. "In classic hip-hop fashion, he was like, 'okay, it'll be this much. Actually, it'll be this much, and then I need a hotel and then I need this much weed.' I was like, that is insane; no one will ever pay that."
Still, Buford had high hopes of the chance of working more extensively with a Memphis legend. "Me and my friend Steven [Vallot] have a project called Dead Times that's kinda like The Body but more just electronic," he says. "We were trying to make a record for Gangsta Boo that's like super old style, like Three 6, very heavy beats that are slow. That was gonna be a pinnacle of my musical career if that could have worked out."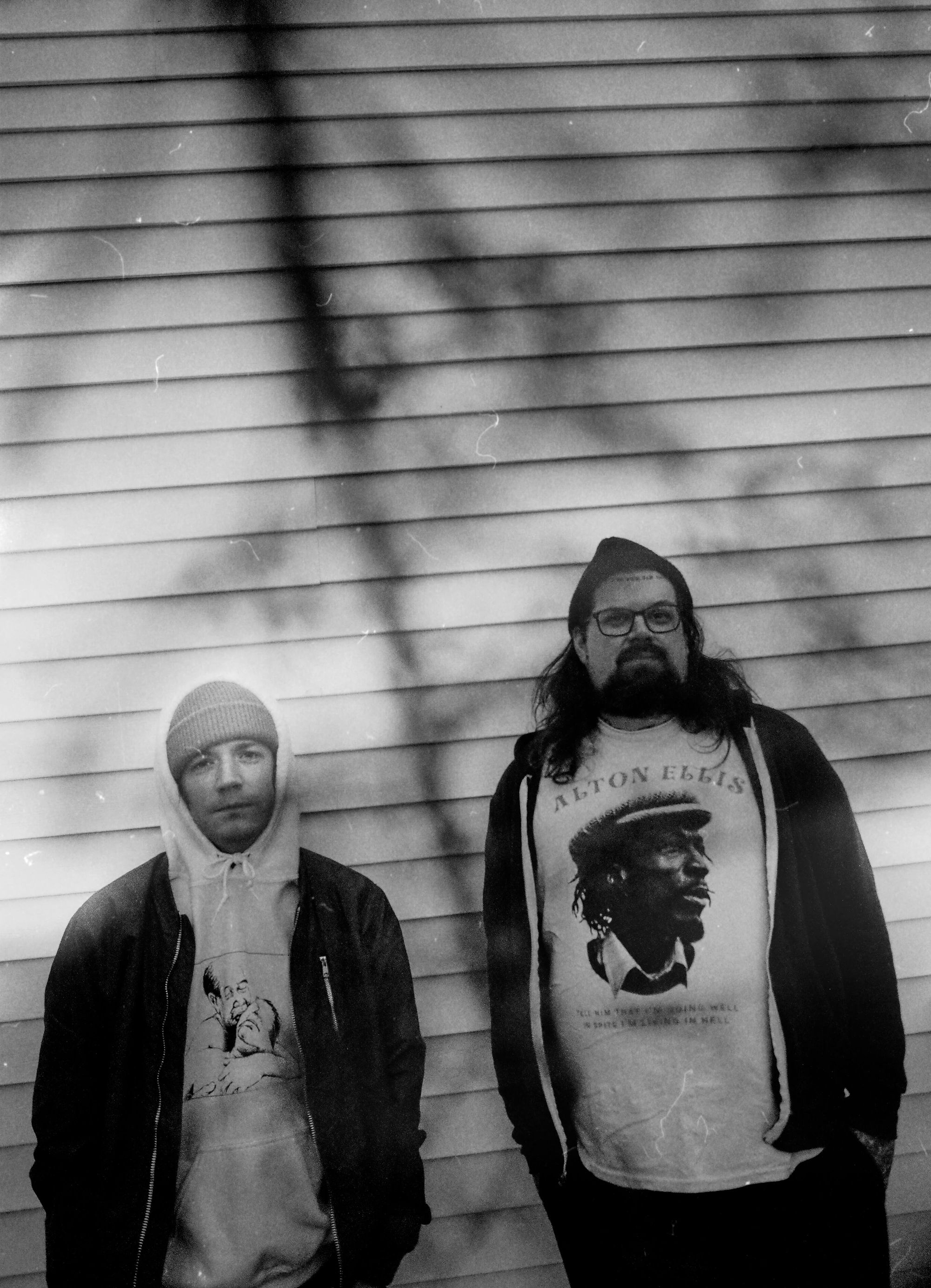 Lockstep Bloodwar is out now on Thrill Jockey Records. Purchase it here or stream at your preferred platform.
---

---

Fatboi Sharif & Roper Williams, Planet Unfaithful
Gandhi Loves Children introduced Fatboi Sharif's horrific vision to hip-hop. Far from juggalo schlock, the Garden State Gargoyle's amalgamated appropriation of B-movie terror and arthouse aesthetics felt odd yet familiar atop Roper Williams' warily weird beats. After experiencing the outré pleasures of the rapper's dystopian avant garde EPs Cyber City Society (with LoneSword) and Preaching In Havana (with noface), it's nice to hear him reunited with the New Jersey producer for the delightfully creepy Planet Unfaithful. Though its running time feels slight, the contents are anything but, evident in the deranged delivery of "Cinnamon" and the unspooling jazz shambles of "Identity." Further contextualizing Sharif as one of rap's few true lyrical virtuosos, he invites two idiosyncratic emcees into his haunted playroom, resulting in ELUCID's pointed critiques on "Scrabble Board Pieces" and Bruiser Wolf's breezy game chronicles on "Po Pimping Do Or Die"
Bo Bundy, The Lonestar
Texas native Bo Bundy went viral with "Mi Barrio," a Spanish-language single that combined música mexicana and Houston rap in the best possible way. Two-and-a-half years later, he continues to explore genres and show off his abundant artistry with this bilingual double-album. Side A ostensibly turns towards the other side of the border for inspiration, grinding through "Mexican Heaven" and "Nabe 687" while crooning over "Before The Next Teardrop Falls." Meanwhile, Side B embraces his home state's sounds, leading with "Riding On 6's" opposite Paul Wall and shifting swiftly into the Maxo Kream team-up "25 Lighters." Over both "discs," the mood can feel lighthearted or at least fun , especially on lovelorn emo rap rockers "Easier Said" and "Ruby." Still, the pain seeps out of moodier cuts like "Intentamos," "Remember" and the narcotized "Fast Speeds And Nose Bleeds."
Eto & Futurewave, Dead Poets
A mere 75 miles from Buffalo's Griseldan hip-hop hub, Rochester rightfully stands as a rap city of high repute among those in the know. One of its key emissaries, Eto has been holding it down for his hometown now for a while, and his run of solid projects over the past few years reflects his core strengths as an emcee with grit and heat. Teaming up with Futurewave, the producer behind Boldy James' late 2022 outing Mr. Ten08, he adds to his grimy narrative through a loosely cinematic lens. The shuffling blues behind "Vintage" gives Eto ample space to spit survivalism from the security of darkness, while the near-psychedelic "Poetry Is Dead" contains lived-in dictums amid his diatribe. G4 Jag adds considerably to thematic gravity on "Did You Hear," while Rochester spoken word artist Tearz provides poetic contrast on closer "Don't Listen."
---

---