Irregular Vegetables #104
3 new songs you oughta know + the weekly 420-friendly hip-hop links roundup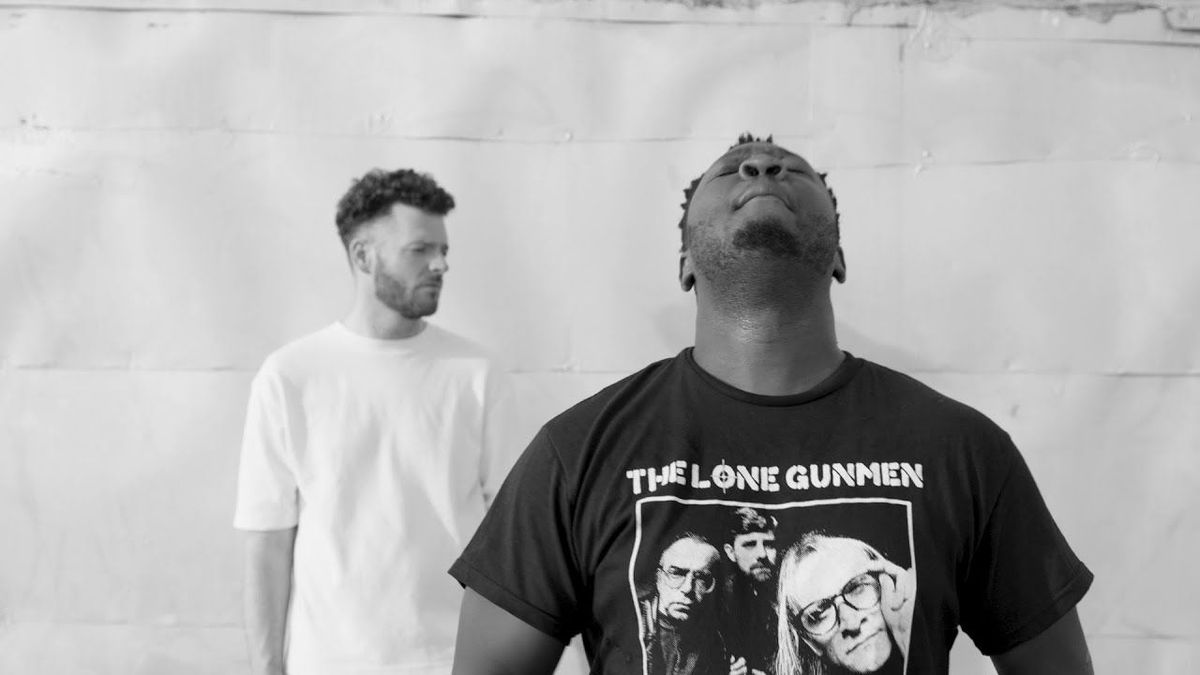 This newsletter marks the latest installment of Irregular Vegetables, a (semi-) weekly series of CABBAGES emails where I share links to recent writings from other hip-hop/rap/cannabis journos and critics, squeezing in my own work as I see fit. These 420-friendly editions hit inboxes on Thursdays.
Enjoy this week's reads and keep scrolling for another edition of Crudites, where I recommend three recent singles/videos from hip-hop artists you may not be familiar with yet.
---

How Digable Planets' Crate-Digging Debut Revolutionized Rap
Digable Planets' debut continues to influence new generations of musicians and music lovers today. Twenty-seven-year-old rapper AKAI SOLO, the newest signee on billy woods' Backwoodz Studioz, wasn't even born when Reachin' came out, yet he says "Rebirth of Slick" had a major impact on his songwriting style. "In my opinion, [it] could be an example of a perfect rap song," he says. "It was smooth without compromising bars. 'We be to rap what key be to lock' is such a good bar. Lines like that reminded me that you can be succinct and heavy simultaneously. No need to choose a side. Do both." Mecca, in particular, has hugely influenced today's generation of rappers in jazz-influenced hip-hop. Pink Siifu, a young rapper who's been cooking it up in the studio with her, has nothing but good things to say. "Hearing Ladybug Mecca's voice taught me that I ain't gotta be aggressive," Siifu says. "Ladybug Mecca is the first cool voice of rap shit."  (Read more at Rolling Stone)
How Lil Yachty Ended Up At His Excellent New Psychedelic Album
There's a spotty history of rappers making dramatic stylistic pivots, a history Yachty now joins with 'Let's Start Here,' a funk-flecked psychedelic rock album. But unlike other notable rap-to-rock faceplants—Kid Cudi's 'Speedin' Bullet 2 Heaven' comes to mind, as does Lil Wayne's 'Rebirth'—the record avoids hackneyed pastiche and gratuitous playacting and cash-grabbing crossover singles; instead, Yachty sounds unbridled and free, a rapper creatively liberated from the strictures of mainstream hip-hop. Long an oddball who's delighted in defying traditional rap ethos and expectations, 'Let's Start Here' is a maximalist and multi-genre undertaking that rewrites the narrative of Yachty's curious career trajectory. (Read more at GQ)
Chuck D On 1990's "Fight The Power"
"I was a confident writer, although they don't give me credit, the hip-hop heads, because they're born in 1990s [laughs]. But I knew how to write a fucking song that would last and stick. Anyway, because nobody was writing… well, there were a few others, like KRS-One, Paris and people like that, but I knew what I was talking about because I experienced it right in front of my eyes, and then I was able to convey that to paper. So I wasn't dreaming and imagining all the time. So when I wrote 'Fight the Power,' I knew the sentiment of it, lyrically. I think also the ironic third verse with Elvis and John Wayne actually was influenced by Blowfly's 'Blowfly Rapp.' He was doing satire in 'Blowfly Rapp.' The record came out in 1980 on TK Records. He was doing a satire where he had one of his characters say, 'Motherfuck you and Muhammad Ali.' And that's why I wrote that line." (Read more at Spin)
Celebrity Star Power Has So Far Had Limited Impact On Cannabis
Marketing restrictions have pushed brands, such as Snoop Dogg's Death Row Cannabis, to become more creative in reaching potential customers. Brands have focused marketing efforts on "buyers and more specifically at their budtenders," said Tiffany Chin, who leads Snoop's cannabis ventures..."A rapper or some sort of musician or celebrity, they'll put out a strain and then it'll kind of get launched and there's a little bit of hype, but then there's really not the follow-up," Firtel said. That's "because they don't have the infrastructure, the team and, really, the level of commitment that is necessary in cannabis." (Read more at Bloomberg)
Mexico's Indigenous Rappers Find Rare Spotlight – On Wakanda Soundtrack
But now a new generation of musicians like Pat Boy are using rap as a way of combatting prejudice, reviving ancient languages that are in steady decline, and reigniting a sense of pride among young people in being part of a centuries-old culture. "Through music, I started researching more about the Maya, and I began to see great things: philosophies, traditions, culture," Pat Boy said. "I wanted to share that information that I learned to new generations through music." Recently, Pat Boy's music, and Indigenous rap more widely, have reached a global audience through the Marvel blockbuster Black Panther: Wakanda Forever. The comic book movie, which features an army of Mayan warriors, includes a number of contemporary Indigenous rappers like Pat Boy on its soundtrack, as well as a title song by Rihanna which received an Oscar nod this week. (Read more at The Guardian)
---

---

Three new tracks for you to snack on...
Nezzy, "Idle Hands"
Skech185 & Jeff Markey, "He Left Nothing For The Swim Back"
Teether & Kuya Neil, "Reno"
---