Irregular Vegetables #105
3 new songs you oughta know + the weekly 420-friendly hip-hop links roundup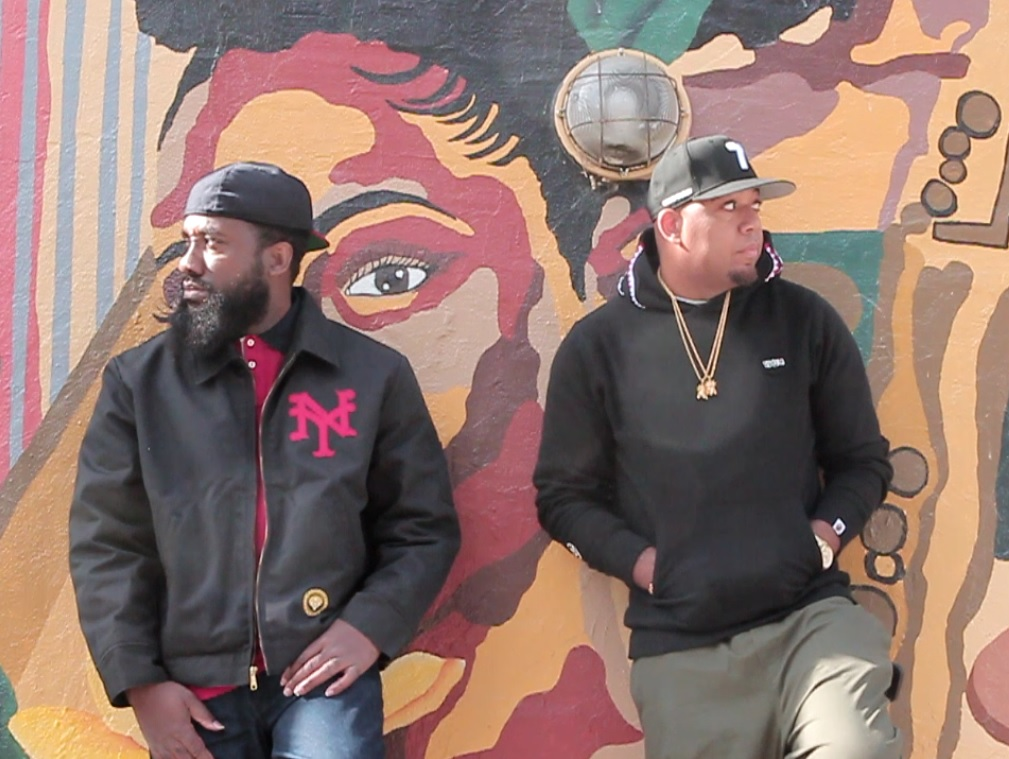 This newsletter marks the latest installment of Irregular Vegetables, a (semi-) weekly series of CABBAGES emails where I share links to recent writings from other hip-hop/rap/cannabis journos and critics, squeezing in my own work as I see fit. These 420-friendly editions hit inboxes on Thursdays.
Enjoy this week's reads and keep scrolling for another edition of Crudites, where I recommend three recent singles/videos from hip-hop artists you may not be familiar with yet.
---

De La Soul On How J Dilla Invented The Modern Beat Tape
Across the various ensembles built around him or with his association, the Detroit producer was best known by an inner circle kept as tidy as his studio space. As his work trickled out of the Midwest and into the hands of artists he studied, the collective expanded and contracted accordingly. But even among his most prestigious collaborators, few were fortunate enough to enter that space in his mother's impeccably kept Conant Gardens basement, and witness the man and his machines in concert. As one of the handful of Dilla's peers to peak behind the curtain, De La Soul, the Long Island rap group who welcomed one of Dilla's earliest major placements on their fourth studio album Stakes is High, has been an invaluable source for both dispelling and substantiating speculation surrounding the producer's resumé. They also happen to be among the first non-Detroit ears to take in the mythical Slum Village demo that almost instantly evangelized an entire generation of hip-hop heavyweights. (Read more at Okayplayer)
How BMG Secretly Signed A Rapper Dropped For Antisemitic Lyrics
Freeze Corleone had been widely condemned in Europe for antisemitic lyrics. "I arrive determined like Adolf in the 1930s," he rapped in French in one 2018 song, and, in another, "Everything for the family, so that my children live like Jewish rentiers," a word often associated with landlords. Other tracks have included conspiracy theories about 9/11 and a shout-out to "the Aryans." Just a year before BMG's deal with him, Freeze Corleone had been dropped by his previous label, the French arm of the giant Universal Music, which said that his music "amplified unacceptable racist statements." "In order to mitigate the risk of possible controversy," BMG executives wrote in a memo, they had a workaround. The contract with Freeze Corleone stipulated that the label had the right to approve his lyrics and that it would keep BMG's involvement with his career hidden, according to documents and internal emails reviewed by The New York Times. (Read more at the New York Times)
The Soul Singer Who Was Rediscovered Behind Bars: Norman Whiteside Returns
Although rap sampling undoubtedly changed his life, Whiteside says he'd also like to wake people up to its shortfalls. Rap producer The Alchemist sampled Whiteside's 'Alone (Reprise)' for Freddie Gibbs' Grammy-nominated 'Scottie Beam', a 2020 gangster rap song which featured Rick Ross. In the song's music video there's a disclaimer that reads: "Music by The Alchemist", a decision that clearly irked the soul legend. "All the music you hear on 'Scottie Beam' was played and composed by me! Compare the two songs and you can see The Alchemist didn't play one note. I could understand if he had added something to it, but what did he really do? It's shameful." Whiteside, anger uncharacteristically creeping into his voice for the first time, continues: "If Betty Crocker makes a cake and I take a slice of that cake, that doesn't mean I can lie to people and tell them it was baked completely by me." (Read more at HUCK)
Snoop Dogg's 'Death Row Cannabis' Reviewed
Snoop Dogg acquired and relaunched the famed Death Row Records in 2022. Dogg has since delegated cannabis selection duties wisely to his team led by AK—a longtime West Coast legacy cultivator who, alongside former partner WizardTrees, helped cultivate such favorites as RS11 and Studio 54 (aka RS54). On California dispensary shelves this winter, blingy, metallic Death Row mylar bags contain four heat, indoor varieties: Strawberry Gary, LA Runtz, SFV OG, TropiCherry (aka TropCherry, CherryTrop). AK hand-selected each strain in the Death Row lineup from small batches grown by his deep network, thus keeping quality high. With a recent drop in select Cookies stores, fans of the Death Row brand and cannasseurs want to know if the famed Dogg can deliver. (Read more at Leafly)
---

---

Three new tracks for you to snack on...
Nerves Baddington, "American Mammals"
Rahim Samad, "8th Wonder (feat. Skyzoo)"
Santa Muerte, "Coahuiltecan"
---