YL Keeps It DIY With RRR
Read the interview + reviews of Brainorchestra, Nate Nics, and Skech185 & Jeff Markey. This is CABBAGES #129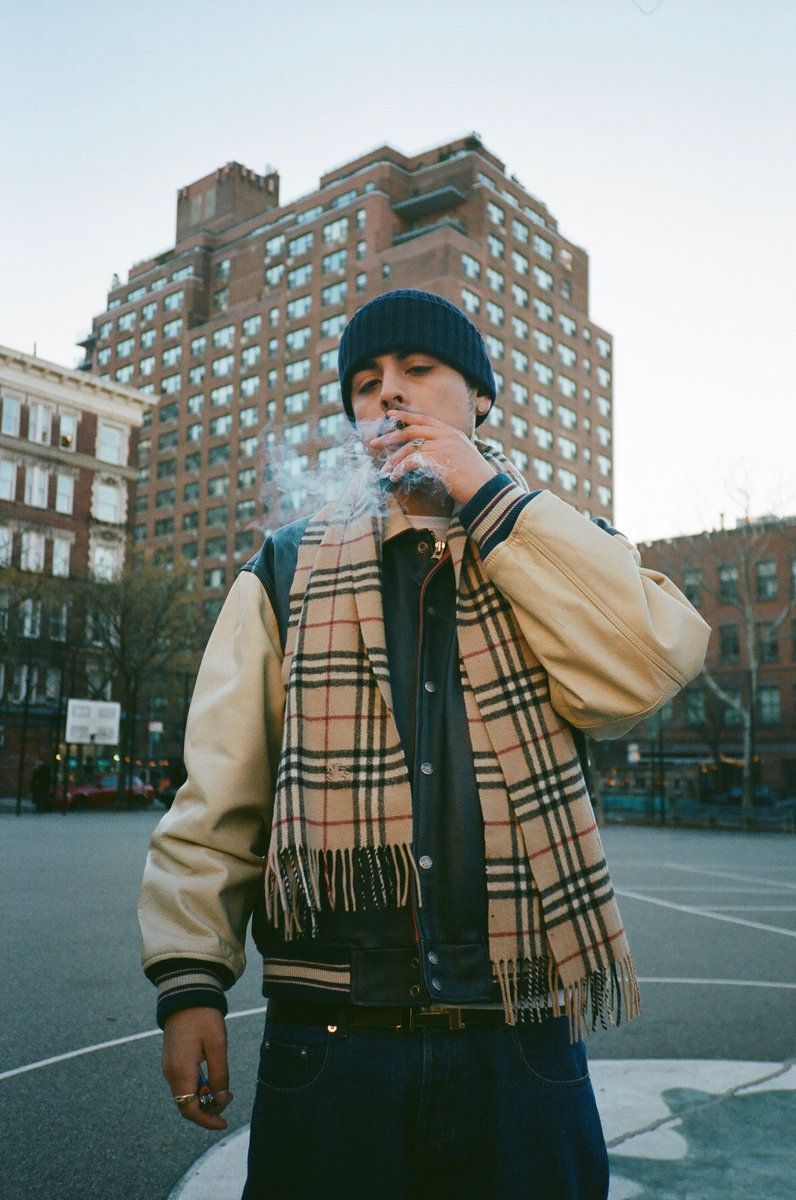 Some rappers love being in the studio. Two extreme examples, Lil Wayne and Future infamously spend inordinate amounts of time creating and recording a staggeringly prolific volume of music. However, much of it has yet to, and perhaps may never, manage to reach their devoted fans' ears. And while sheer volume doesn't necessarily equate with high quality, this shared aspect of their processes nonetheless builds on the larger-than-life mystique that swirls around these hip-hop titans.
Of course, seemingly mythic workloads and near-superhuman creative drives are hardly exclusive to major label artists and expensive studio spaces. Take, for instance, YL, the Manhattan-bred emcee who self-identifies as "super DIY" in his approach. In the past 24 months or so, he's released no fewer than a dozen projects, including privately issued ones that bypass Bandcamp and sidestep the streaming services altogether. Some, like last year's Eyedress collaboration The Hills Have Eyes,  came out through established record labels, while others were more-or-less self-released. Still, most of his efforts have at least one crucial thing in common–they're home-recorded.
"Everything that I put out is from my crib," he says. "It's all mixed, mastered, mastered by myself."
It isn't that YL rejects more professional settings than his apartment outright; nor is he bound to some sort of pretentiously constructed lo-fi principle. The conveniences and comforts of home–the same setting where he sits during this Zoom interview–allows for a looser approach than the time limits and technical demands of a studio. "I got good sun in my room," he says. "I have the luxury to be stuck on one line if I want to, as long as I want."
Simply put, for an independent artist with a demonstrated desire to show and prove, as well as relentlessly build, home recording proves more conducive to his needs as a creative person. "I like being on my own time," YL says. (This ethos is mirrored on his work with Eyedress which was done out in Los Angeles. "We were just at his crib, going through samples, smoking Cali weed," he says.) "When I'm in studios, not necessarily if it's just me and like a producer, but if there's other people in the studio, sometimes I'll feel like I have to rush through my shit. I feel like I'm annoying people doing things over and over again."
YL's most frequent cohorts in these hyperlocal endeavors, fellow NYC rapper Starker and producer Zoomo, comprise the core of RRR (spoken aloud as Triple R), both a crew and corresponding record label. Though the trio have made countless tracks together and shouted out their collective presence as a unit previously, it wasn't until this past November that they took the step to release a namesake compilation, RRR: The Album. (A fourth RRR member, producer noface, does not appear on the project.)
For those only just familiarizing themselves with RRR, Starker and YL have operated in duo mode on the mic for quite a few years now, the contrast between the former's rasp and the latter's lilt helping to define and distinguish their joint releases. For the better part of a decade now, they've regularly appeared on one another's singles and full projects, all indicative of a brotherly tightness that extends well into the day-to-day. "It wasn't really on some music shit when I met him," YL says. "I used to be kicking it in Queens all the time, and I met him at a basement party."
That casual encounter soon led to one of the most fruitful collaborations in contemporary New York rap. Once they starting making music together and seeing their chemistry as emcees, they became all-but inseparable. They made their 2015 signature Lo.Caesar in a month–and kept going from there. YL recognized then, as he does now, how crucial it was to have someone like Starker to connect with in this way. "There wasn't necessarily a scene like what we got going on right now," he says. "When I met him, it kinda opened another door. I was like, oh shit. Like, I didn't even know there was people like this rapping."
Their years of work seem to be paying off. Just weeks ago, both he and Starker–backed by Zoomo, naturally–co-headlined one of the rooms at Brooklyn nightlife fixture Elsewhere, having been an opening act for Boldy James in its biggest space only a few months prior. YL clearly noticed faces he'd never seen at a show before, something that jibes with media placements in outlets from Bandcamp Daily to Pitchfork to, most recently, The Harvard Crimson.
With an elevated profile and growing listenership, YL appears keen to reach the proverbial next level. That might mean challenging existing fan expectations and actually spending more time in a proper studio, ideally with financial backing from a record label or some other third party arrangement. "I feel like a lot of fans maybe don't see me in that setting," he says. "I just want to give it a shot [and] see what it feels like really lock in on my own project.
"It's nice when someone else just engineers my shit and I don't have to do anything but just rap."
---

---

Brainorchestra, It Means A Lot
Prodigious New Jersey rapper/beatmaker waited scarcely a month before making his first major entry of the new year. Compared with some of his prior work, the self-produced It Means A Lot boasts more of an insouciant quality, the nonchalance of his delivery on "Mountains" and "Thin Patience" harmoniously aligned with the music. This isn't to say his lyrics are in any way diminished here; instead they exude luxuriant vibes through cuts like the soul looped "How You Getting Yours" and "Water, Yeast, Flour." Stripped of his rowdy vocals, the instrumentals on the flip revel in a palpable calm as the space once populated by bars becomes a groovy place for reflection and, at times, tranquility.
Skech185 & Jeff Markey, He Left Nothing For The Swim Back
A member of Chicago's Tomorrow Kings crew, Skech185 now resides in New York City. Yet whatever your presuppositions about a rapper from either city might sound like, he's bound to confound. His bark on He Left Nothing For The Swim Back sounds less Busta Rhymes than Black Flag, an aggressive spoken word barrage where landing the rhyme is secondary to landing the point. He deconstructs and undermines erstwhile idols on "Badly Drawn Hero" and the raucous title track, spitting like a battle rapper whose battle is for the fate of his very soul. Fresh off his own recent Backwoodz Studioz set, producer Jeff Markey matches that furious energy as it suits him, from the stuttering BDP shuffle of "East Side Summer" to the collapsing jazz scales of "Up To Speed."
Nate Nics, .Photos
One thing you can say about Nate Nics is that he doesn't hold back. Beginning with the lush, melancholic vibe of  .Photos opener "The Hills," the Boston-bred emcee strikes a confessional tone for this concise release produced by Thot Princess. The string of accusations spat on "Note To Self" amount to a dense ball of self-criticism about his artistic grind and overall lifestyle. Rappers rarely point the finger at themselves with such force, but his project still manages to exude gratitude. This comes through clearest on "Mean Something," a motivational bit of rap narrative that finds him emerging from loss and struggle stronger than before. His partiality for R&B hooks further ups the emotional ante on songs like the autobiographically honest pair "Out On My Own" with Nahli and "Serenity Now" with Teatea.
---

---