Irregular Vegetables #108
3 new songs you oughta know + the weekly 420-friendly hip-hop links roundup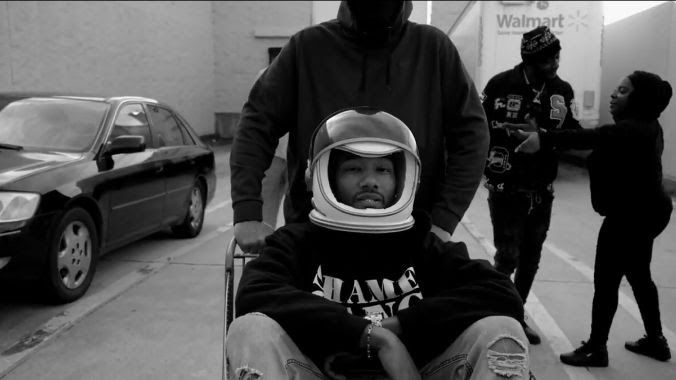 This newsletter marks the latest installment of Irregular Vegetables, a (semi-) weekly series of CABBAGES emails where I share links to recent writings from other hip-hop/rap/cannabis journos and critics, squeezing in my own work as I see fit. These 420-friendly editions hit inboxes on Thursdays.
Enjoy this week's reads and keep scrolling for another edition of Crudites, where I recommend three recent singles/videos from hip-hop artists you may not be familiar with yet.

---

30 Years Later, The Full Story Behind The Forgotten First Song Of G Funk
G funk is often considered to be the brainchild of Dr. Dre. From there, you might hear the names of other trailblazers: DJ Quik, Warren G, and Daz Dillinger. However, about 30 miles east from the well-known Los Angeles communities of Compton, Watts, South Central, and Long Beach, the inland town of Pomona is where some argue g funk actually began. There, a group called Above the Law — headlined by producer Big Hutch, the nephew of Motown legend Willie Hutch — pioneered gangsta funk, with their sophomore album 'Black Mafia Life' (released in February 1993) being the first to explicitly call g funk by its name. "2Pac'll pack a person, pump the trunk, I'm bumpin' g funk, but you can call it what you want," Tupac Shakur booms on the first verse of "Call It What U Want," Above the Law's P-funk- infused track that features a young Shakur and Money-B (both representing Digital Underground). (Read more at Okayplayer)
Stove God Cook$ Speaks On The Recently Leaked Album And His Next Project
Last month, I received a mysterious link in my DM that contained unreleased music from Stove God Cooks. I don't wanna give up my source, but once I heard the project I had to know more. I was curious if it was "Stove Jesus" – the rumored follow-up to his 2020 album "Reasonable Drought" produced by Roc Marciano – or the "Million Dollar" album, which Stove was selling on his site for a brief time last year. The leak was taken down after a few hours. So you know me, 1000WORD$, I shoot a text to Stove God Cooks himself to let him know an album leaked. I wanted to know if it was authorized. He replied with crying-laughing face emojis. When I asked him if it was the "Million Dollar" album or "Stove Jesus," he replied: "None." (Read more at WORDS WITH WORD$)
Little Brother Looks Back On 20 Years Of 'The Listening'
As students at North Carolina Central University who came to prominence through Questlove's nascent rap message board/cultural movement Okayplayer, they invented the trick that Drake would build his early identity around: Openly worrying about how industry success would change their lives and the people around them before they had achieved it. And though it's nimbler than some of the staunch "conscious" sermons that defined the early '90s the group nonetheless engaged in the age-old tradition of attacking thinly veiled strawmen for leading a generation astray, treading on the sanctity of HIP HOP as narrowly defined by the orthodox essentialists that came before them. In the process, became banner-holders for a kind of respectability politics in rap: Three nice, clean-cut, young men with reverence for their elders and their history as well as a vision for the future of their art. (Read more at GQ)
Tierra Whack On What Excites Her About Hip-Hop Right Now
The 27-year-old Philadelphia rapper made a bold and memorable entry in 2018, and has released four projects as we await her sophomore album. She was also recently tapped for the Canada Goose x Union LA line released in collaboration with the NBA for All-Star Weekend. The line features SoCal-influenced looks from the luxury performance brand. In promotional spots for the campaign, Tierra rocks bright red space buns, adapting to various outdoor scenes with basketball as the focal point. Highlighting a playful and bright aesthetic, the nature of the collaboration aligns with Tierra's signature eccentricity. Tierra, an admitted part-time athlete who began playing basketball in junior high and was a top scorer in high school, returned to the competitive pastime in 2020. While most were drained at the height of the pandemic that year, returning to basketball helped Tierra gain endurance and shaped a much-needed routine for the Grammy-nominated artist. (Read more at Complex)
---

---

Three new tracks for you to snack on...
Linqua Franqa, "The Whole Bank"
Shame Gang, "Get It Started"
Times Change, "DifferenTimes"
---