A Raw Rochester Native, Eto Builds With Authenticity
Read the interview + reviews of Che Noir, Phiik & Lungs/LoneSword, and UFO Fev & Spanish Ran. #131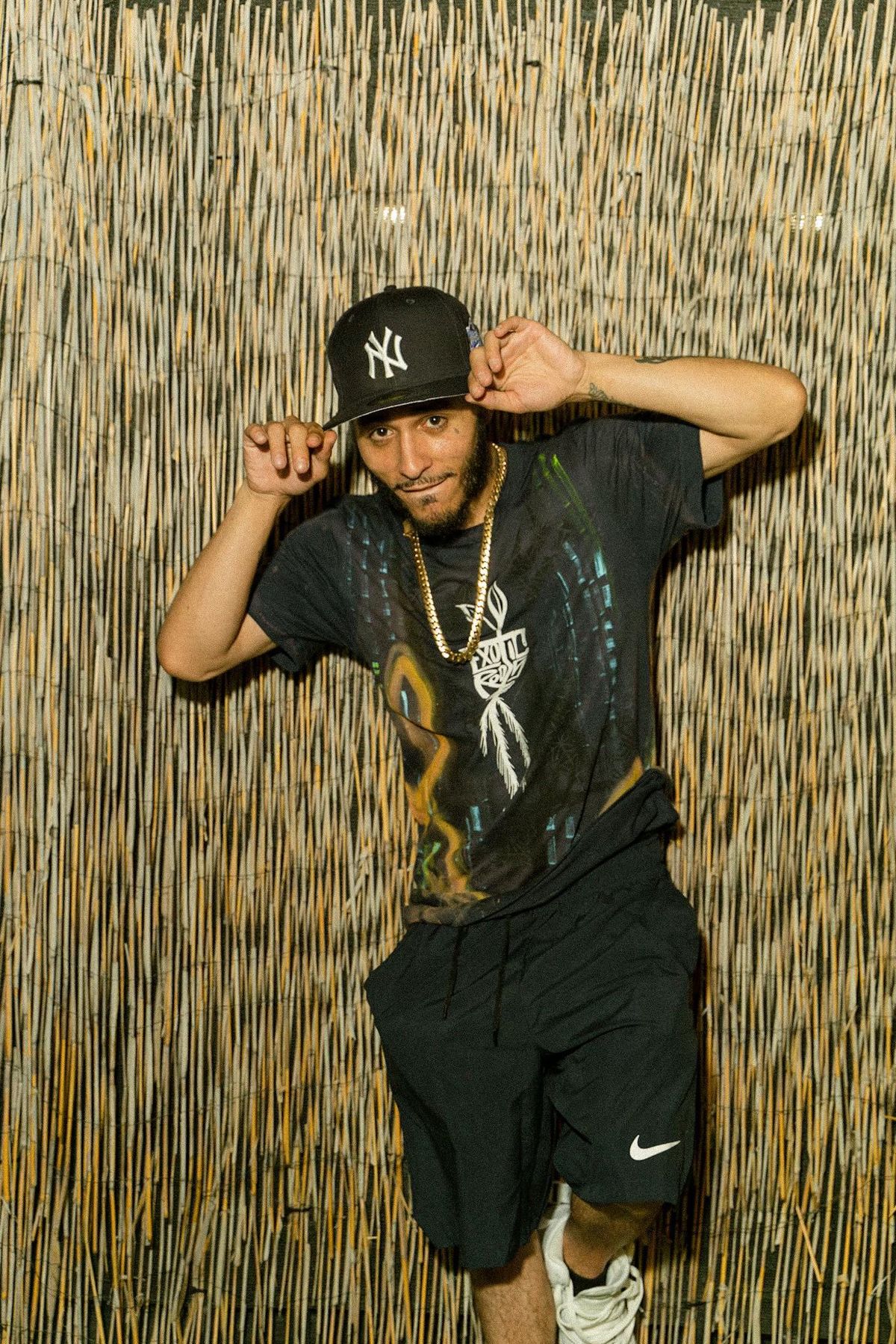 Eto has spent the better part of two decades rapping genuinely about what he knows. Whether you go back far enough to remember his Lil Eto days or only know him from more recent projects, the Rochester, NY native stuck to his grimy guns the whole time, enhancing and expanding on his lyrical domain without veering towards the tempting trappings of more commercial or trendier styles. Given his current popularity among listeners who crave an authentically streetwise spitter rapping over suitably rugged beats, Eto's principled gamble seems to have paid off.
"I'm an old school guy," he says with his signature rasp. "I still keep up with who I came up with; those are the guys I wanna work with."
A close examination of Eto's fairly extensive discography reveals just how true that statement is. He remains in collaboration with the likes of Jai Black and producer V Don, both of whom appear on projects of his from the late 2000s (if not earlier) including 2009's Firearm E mixtape. So as his profile rose and grew into the 2020s, that consistency led to curiosity among listeners. "I still got people to this day who inbox me about Omertà," he says, referring to his 2017 V Don team-up. "They go back and peep the prior catalog. It's a beautiful thing."
Furthermore, some of Eto's prior choices have proved rather prescient. He was on the Nicholas Craven wave well before the Quebecois beatmaker rose to a certain prominence, partnering for 2018's joint effort Valenti & Rizzuto. That same year, he appeared on Westside Gunn's HWH6 highlight "John Bena." Produced by the legendary DJ Muggs, that Griselda moment foreshadowed a full-length with the Cypress Hill co-founder entitled Hells Roof, thw 2019 record that he credits with considerable fanbase growth. "You got this thing back home, but you don't know what you got outside of home until you galavant and get out and about." he says. "I'm excited, appreciative, and I don't take it for granted."
After an ambitious 2020 release run, featuring solo efforts The Beauty Of It and the Carlito's Way-inspired Eto Brigante as well as collabs with Flee Lord and Black Geez, Eto now seeks to slow things down. His most recent album Dead Poets reflects that rather disciplined approach, coming close to two years after Eto Brigante: El Paraiso Edition. He expresses a distaste–or at least a distinterest–in dropping new music for the sake of dropping. "I ain't in a rush to get heard," he says. "Plus, I'm going through real life shit too."
Produced by Futurewave, the Canadian sensation behind Boldy James' Mr. Ten08 and Rome Streetz's Razor's Edge, this January's Dead Poets didn't begin with the intention of becoming a full-blown project. "It wasn't premeditated," Eto says, citing a more casual track-by-track selection process that naturally grew into something bigger. But confidence and a mutual trust got them through to make it a complete and proper record. "He knows what Eto loves and he delivered."
Even as Eto continues to build with his familiars, he's also seeing some new opportunities arise, including one with hip-hop mixtape hero Doo Wop. "I was probably 12, 13 and I remember my mama ain't want me to listen to that shit," he says of the iconic DJ, with whom he only properly linked with in recent years with the help of a longtime friend. "Doo Wop is like all of our uncles." They linked up for the soon-to-be-released The New New York, a tape which boasts appearances by 38 Spesh, Nyce The Future, and Bumpy Knuckles, among others, alongside a number of Eto's own verses and freestyles. He's also gearing up for another project this year called Kings Highway, which apparently also features emcee luminary Kurupt.
"I'm glad to say there's a few on the bucket list that I got to check off," Eto says. "But I've got a lot of work to do."
---

---

Phiik & Lungs, Another Planet 4
Whenever Phiik and Lungs get on a track together, it can be hard tell whether they're in harmony or opposition. Either way, the fast-rappin' New York pair always spray their collaborations with lyrical spittle. Over lithe and hypnagogic productions by Lungs' not-secret alter-ego LoneSword, they spend their fourth Another Planet installment squeezing every pliant syllable into their turn-based verses. They speak in spewed swirls on "Don't Lose Em" and "To Hell With Babe Ruth," each bookended by obscure samples and beset by unsettling tones. The raspier of the two, Lungs is merciless with the rap dude critiques on "She Could" and the cacophonous "Rough Day At The Sandwich Shop." Meanwhile, Phiik rocks the corroded soul loop of "Saudi Arabian AF1s" with finesse, then referentially rides the emotional wave of "ZOOLANDER." One of few guests, Fatboi Sharif brings the bubonic to "Rat Pack" with his more methodical vocal delivery.
Che Noir & Big Ghost Ltd, Noir Or Never
Reaffirming her status as one of Buffalo's coldest emcees, Noir Or Never operates as a solid showcase for Che Noir's unflinching and potent lyricism. After the thematically direct snippets of "Female Rappers (Intro)," she uses her platform to lay into naysayers and critics who try to downplay women's mic skills or otherwise squeeze them into some gendered box. For the record, Che Noir is a dope rapper–period. And her pointed performances on "Low Altitude" and "Resilient" prove that without question. Big Ghost's reliable production here stays faithful to new bap era aesthetics, though the spry funk swing of "Veracruz" in particular stands out. The guest selection is more crowded than on her prior efforts, which allows for real-time assessments of her finely-honed talents against those of accomplished career wordsmith Skyzoo and gritty spitters Flee Lord, Ransom, and 38 Spesh.
UFO Fev & Spanish Ran, Painting Houses
Bronx-bred producer Spanish Ran keeps a fairly tight circle of rappers to work with. Yet that smallish grouping includes some shining stars of the NYC underground including Bloo Azul, Madhattan, and Tree Mason. Following the excellent showcase set Long Way To Reach Heaven, he continues to build the components of a next generation Terror Squad by bringing East Harlem native / Fat Joe mentee UFO Fev into the fold. Their chemistry is immediately felt on Painting Houses, Fev's bluntness on "Dead Rappers Sell More" and "Everybody Talking" matched by the cavernous yet cinematic beats. Intermittent Scorsese-Irishman nods provide subtle mafioso rap lore to the proceedings, amplifying the impact of "Carpentry" and closing posse cut "The Teamsters."
---

---