Irregular Vegetables #109
3 new songs you oughta know + the weekly 420-friendly hip-hop links roundup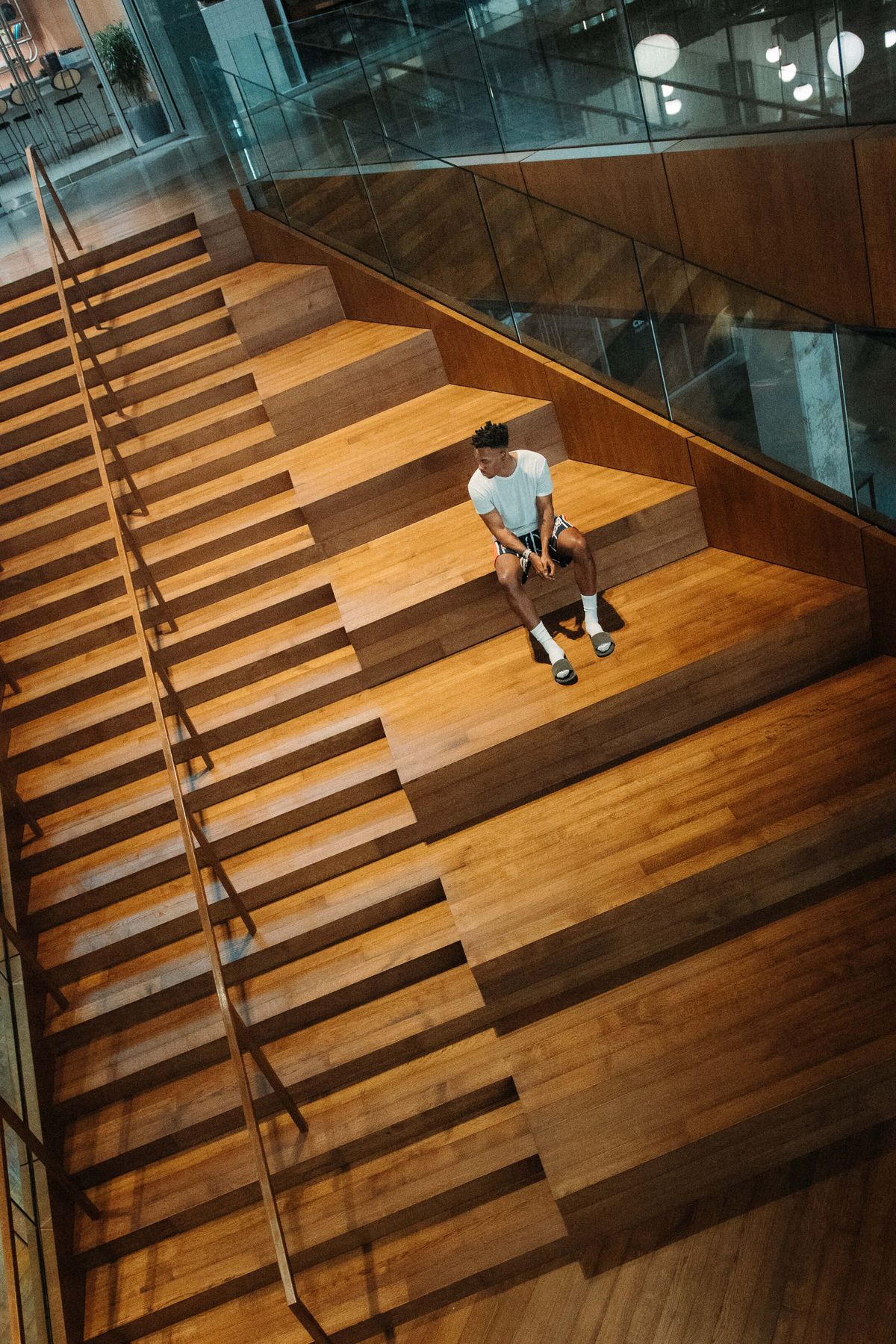 This newsletter marks the latest installment of Irregular Vegetables, a (semi-) weekly series of CABBAGES emails where I share links to recent writings from other hip-hop/rap/cannabis journos and critics, squeezing in my own work as I see fit. These 420-friendly editions hit inboxes on Thursdays.
Enjoy this week's reads and keep scrolling for another edition of Crudites, where I recommend three recent singles/videos from hip-hop artists you may not be familiar with yet.

---

An Ex-D.J. Has A Housing Voucher. He Still Can't Find A Home
A few decades ago, Cornelius Parker was living a spectacular life, traveling the world as a D.J. and performing with hip-hop pioneers like D.J. Kool Herc. Today, he squats in a third-floor apartment in Harlem with no electricity, sleeping on the floor. Mr. Parker, 57, has faced many hardships. But he also blames his plight on a New York City program that promised to help him find a stable home until one worker's error put him in a position where he left his apartment and had to live in his car until he found the place where he now stays illicitly and precariously. "The same system that says 'Come to us, we prevent you from being homeless' — they made me homeless,'" he said. (Read more at the New York Times)
Starker LTD. Speaks On Growing Up In Brooklyn And His Passion For Vintage Gear
A man who's Living The Dream, who's constantly Living Type Dangerously, in search of Long Term Destruction, my bro Starker is an artist's artist. His flow sounds like an AK-47 with a silencer attached. It's a constant onslaught of bars, like bobbing and weaving through daggers. He was featured by Polo Ralph Lauren as one of the top three vintage collectors of the brand in the world. He has appeared in ads for Aimé Leon Dore and his crew RRR recently headlined their own packed out show in Brooklyn. I consider Starker a close friend of mine that I would love for you to get to know. He's one of the very few people that has been in my home. (Read more at WORDS WITH WORD$)
From Music To TV, Kash Doll Proves It's Still A Big Momma Thang
The rapper's name and music may ring bells nationally, but her hometown remains her main source of inspiration. 'Back on Dexter' finds Kash Doll forging ties with fellow hometown heroes and Midwest luminaries, including Babyface Ray, Icewear Vezzo, Sada Baby, Peezy, Payroll Giovanni, and Lakeyah. Her choice of lyrical co-conspirators gives the tape a distinctly steely groove that makes it a solid return from a lengthy hiatus. Even in her evolution as a thespian, the city looms large. Detroit serves as the backdrop of the hit Starz drama 'BMF,' on which she reprised her role as Monique for the series' second season. The omnipresence of the blocks that helped shape her has fueled her rise to stardom and served as a reminder of how far she's come. (Read more at Vibe)
The Making Of Mach-Hommy, Part 3: The Neverending Story
Like the original 'Dump Legends,' the sequel pairs him with Fahim, who raps as well here as he ever has, especially during his animated turn on "Olajuwon". As for Mach, his contributions strike a balance that will be familiar to those who have followed his work: at once steely and introspective, rigorous and improvisatory. This is best evidenced on "Everybody (Source Codes)," when an a capella section reveals the precision with which his syllables are made to land even when he pushes his voice to fray at the end of each bar. On closer "Nan Dezo," a little dread creeps back into the album's texture, and Porsches creep back into its verses. In recounting these sessions, Mach talks about the ease of he and Fahim's writing process — and the trust he has that whichever ideas he burns through on one day will be replaced by twice as many the next. (Read more at The Fader)
The Nas Renaissance Has Hit A New Peak
Indeed, the show was one of the best that Nas has ever put on, with the focus and renewed energy of his recent albums translated to the stage as he took command of the crowd, emerging in a very New York OG look: long brown shearling coat by Daniel's Leather worn over custom all-white cargos and field jacket, finished with Rick Owens Dunks. Keeping the classics in reserve for the second half, he started with a run through over 20 songs from his 'Kings Disease' albums and 'Magic.' After a short intermission, Nas then returned in an even more New York fit: red, white and blue Avirex leather jacket with a Tommy Jeans chest patch, all-orange tracksuit (a homage to his 'Stillmatic' cover), wheat Timberland boots, and Rick Owens shield sunglasses that evoked Kool Moe Dee. He charged through essentials like "New York State Of Mind," "Made You Look," and "One Mic," and even went acapella for the second verse of "Memory Lane," to cheers from the crowd. (Read more at GQ)
---

---

Three new tracks for you to snack on...
Ki Bohiti, "No Invite (feat. HUGHIE!)"
RXKMissionaryMan, "I Got The Beam"
Wes Denzel, "Some Know"
---