Irregular Vegetables #110 [Deluxe]
3 new albums to check out + 3 new songs you oughta know + the weekly 420-friendly hip-hop links roundup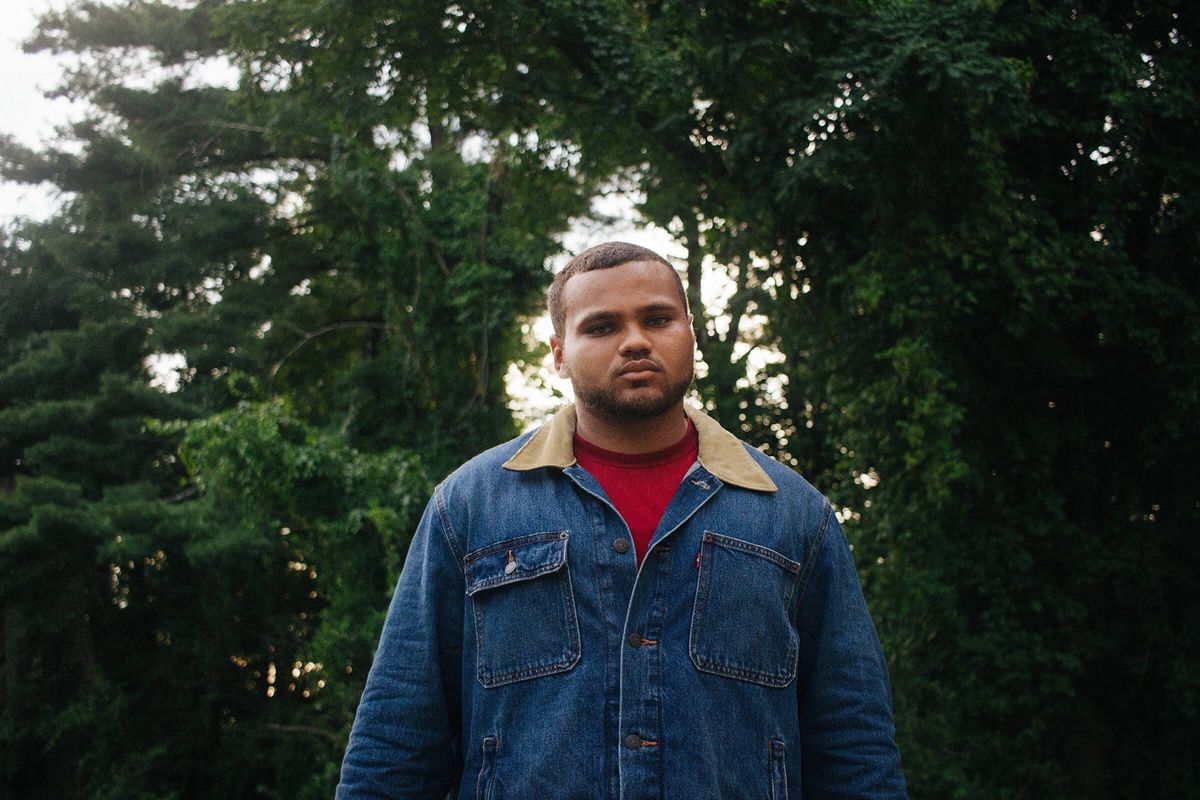 This newsletter marks the latest installment of Irregular Vegetables, a (semi-) weekly series of CABBAGES emails where I share links to recent writings from other hip-hop/rap/cannabis journos and critics, squeezing in my own work as I see fit. These 420-friendly editions hit inboxes on Thursdays.
I was under the weather over the weekend, which prevented me from dropping a Sunday/Monday newsletter. So I've decided to augment today's newsletter with some more stuff to make it a Deluxe issue. Enjoy this week's reads and keep scrolling for a bonus Treacherous Trio selection of new album reviews, as well as another edition of Crudites, where I recommend three recent singles/videos from hip-hop artists you may not be familiar with yet.
---

---

Mach-Hommy feat. Tha God Fahim, Notorious Dump Legends Volume 2
Few rapper duos impact the mic quite like Mach-Hommy and Tha God Fahim. On sought-out and often self-released projects in the Dollar Menu, DUCK CZN, and Saturday Night Lights series, the rather oddly compatible emcees have built a formidable joint discography at a time in hip-hop where fleeting features tend to prevail. Shared Griseldan roots aside, the relentless bars spat by both the New Jersey Haitian and the East Atlanta native on "Bad Hands" and "Olajuwon" transcend preconceived notions, especially when compared with the first Notorious Dump Legends volume from 2018. The abrupt start of "Pissy Hästens" drops listeners into a lyrical masterclass like latecomers who can only hope to catch up on the double entendres and dope references that await.
Superbad Solace, Sol Controller 3
Those who paid close enough attention to New York's underground rap scenes in the 2010s no doubt came across Timeless Truth. The Queens brethren dropped a number of decidedly dope projects together, some with features by current independent stars like Roc Marciano and Action Bronson. Since spinning off solo with 2018's original Sol Controller, Superbad Solace has stayed spitting solidly without the aid of other rapper guests. Produced by Mono En Stereo, the third and final installment in the series breaks a nearly three year silence with ten tracks that maintain a decidedly soulful and cinematic NYC vibe from opener "Worth The Wait" on. He speaks on the history and hustle amid the sweeping orchestration of "Cantaso" while the reflective "Heavens Above" showcases his resilience both in life as well as rhyme.
Sensational & The Dirty Sample, The Spot Rocker
A generational precursor to the likes of Danny Brown and RXK Nephew, Sensational was dropping inventive, idiosyncratic rap records around the same time as his solo contemporary Kool Keith was exploring those first few pseudonyms. The erstwhile Jungle Brother emcee doesn't release as frequently as he once did, which makes the arrival of this collaboration with producer The Dirty Sample such a gift. With eleven tracks clocking in at roughly a half hour, The Spot Rocker demonstrates that nothing about the Brooklynite has diminished in the two-and-a-half decades since his debut Loaded With Power. Presumably freestyled cuts like "Kicking Something Dope" and "Blamp" dip in and out of raunch and trope with casual albeit off kilter ease, while his knack for deceptively simple hooks and bars persists on "Bust (Showtime)" and "Shit Get Bonkers." AWOL One hops on a remix of "The Game," adding his gruff, distant rhymes to Sensational's already immersive verse.
---

Ice Spice: The People's Princess
The New York drill scene that produced Spice is fundamentally about violence. It's left many New York hip-hop fans conflicted: the excitement around and strength of the music is undeniable, but it also highlights, and seems to encourage, the saddest parts of life as a poor young person in the city. The scene's first true break out star was the late Pop Smoke, from Brooklyn, and the speed of Spice's rise and crossover might resemble his most closely. There are moments in her music when you can almost hear his trademark rapid-fire delivery and bellowing breathiness. "I love Pop Smoke. He's goated," she says. "I was definitely bumping him every day. That was even before I started making music seriously, in the studio. I was already rapping on some fun shit. But before I started recording, I was bumping him a lot. Sheff G too, of course. Sleepy Hallow. Bizzy Banks. It was a lot of people in the drill scene." (Read more at Dazed)
"The Thrill Is to Find Something That's Yours": An Interview With B+ About Madvillain
Brian Cross, AKA B+, is one individual who was around both Madlib and DOOM in the early 2000s. His relationship with Madlib and the Stones Throw crew had a direct impact on the Brazilian samples and influences scattered across 'Madvillainy.' Although his work is more wide-ranging, B+'s primary medium is photography. He came to Los Angeles from Ireland in 1990. While studying photography at Cal Arts, he entrenched himself in the West Coast hip-hop scene, and has captured compelling images of essentially every notable figure from rap history. In November 2002, B+ organized a trip to Brazil. The goal, as he describes below, was to connect American drummers and DJs with their Brazilian counterparts. It was for a follow-up documentary to 'Keepintime,' where L.A.-based DJs like J. Rocc, Babu, and Cut Chemist met and collaborated with frequently sampled drummers, James Gadson, Earl Palmer, and Paul Humphrey. In 'Brasilintime,' those artists and Madlib met with Ivan Conti, Wilson das Neves, and many others. Much in the vein of 'Madvillainy,' 'Brasilintime' exemplifies the essence of hip-hop: the fusing of distant, yet spiritually-kindred sounds. Border-agnostic recontextualization of music for time and genre-agnostic appreciators. If Madlib never traveled to Brazil in November 2002, 'Madvillainy' would have sounded much different. (Read more at Passion of the Weiss)
So, why do people care about what Mel says now? Perhaps his comments went viral this month because of ongoing #HipHop50 celebrations. Or maybe it's due to the Billboard list, which is merely the latest listicle to foment social-media-fueled indignation and debate. More positively, Mel's music is more present in the Zeitgeist this year than it has been in decades. Coi Leray sampled the beat from "The Message," his canonical 1982 hit as a member of Grandmaster Flash and the Furious Five, for her top 20 hit "Players." He, Flash, Scorpio, Raheim, and Barshon performed snippets of "Superappin'" and "The Message" at the Grammys this year during its widely acclaimed Hip-Hop 50th anniversary medley. Meanwhile, TV ads for horror-comedy 'Cocaine Bear' used snippets of Grandmaster Flash and Mel's 1983 single "White Lines (Don't Do It)," particularly Mel's hook: "Higher baby…until you never come down!" This was then followed up by a "White Lines (Cocaine Bear Remix)" led by Pusha T. (Read more at Okayplayer)
Jay-Z's Cannabis Brand Accused Of Harassment, Illegal Shipments Out Of Calif.
Cathi Clay, a former vice president at The Parent Company (TPCO), a San Jose cannabis company that produces the Monogram brand, made the explosive allegations in a lawsuit last month. Clay alleges that TPCO executives harassed and discriminated against her because of her gender and then retaliated after she filed a whistleblower report regarding financial inaccuracies and violations of state cannabis regulations. TPCO manufactures cannabis products, owns 11 retail cannabis locations in California and employs more than 650 people, according to Securities and Exchange Commission financial reports. The company produces multiple cannabis brands, including Monogram, the official cannabis brand for the musician Jay-Z and his Roc Nation record label. Shawn Carter, Jay-Z's legal name, serves as the chief visionary officer for TPCO, according to an SEC filing. Monogram has worked with major recording artists, including Jadakiss, 2 Chainz and Curren$y. (Read more at SFGATE)
---

---

Three new tracks for you to snack on...
aja monet, "the devil you know"
Nowaah The Flood, "Keep Teaching (feat. El Maryacho)"
Oliver, "Say You Will"
---