Irregular Vegetables #122
3 new songs you oughta know + the weekly 420-friendly hip-hop links roundup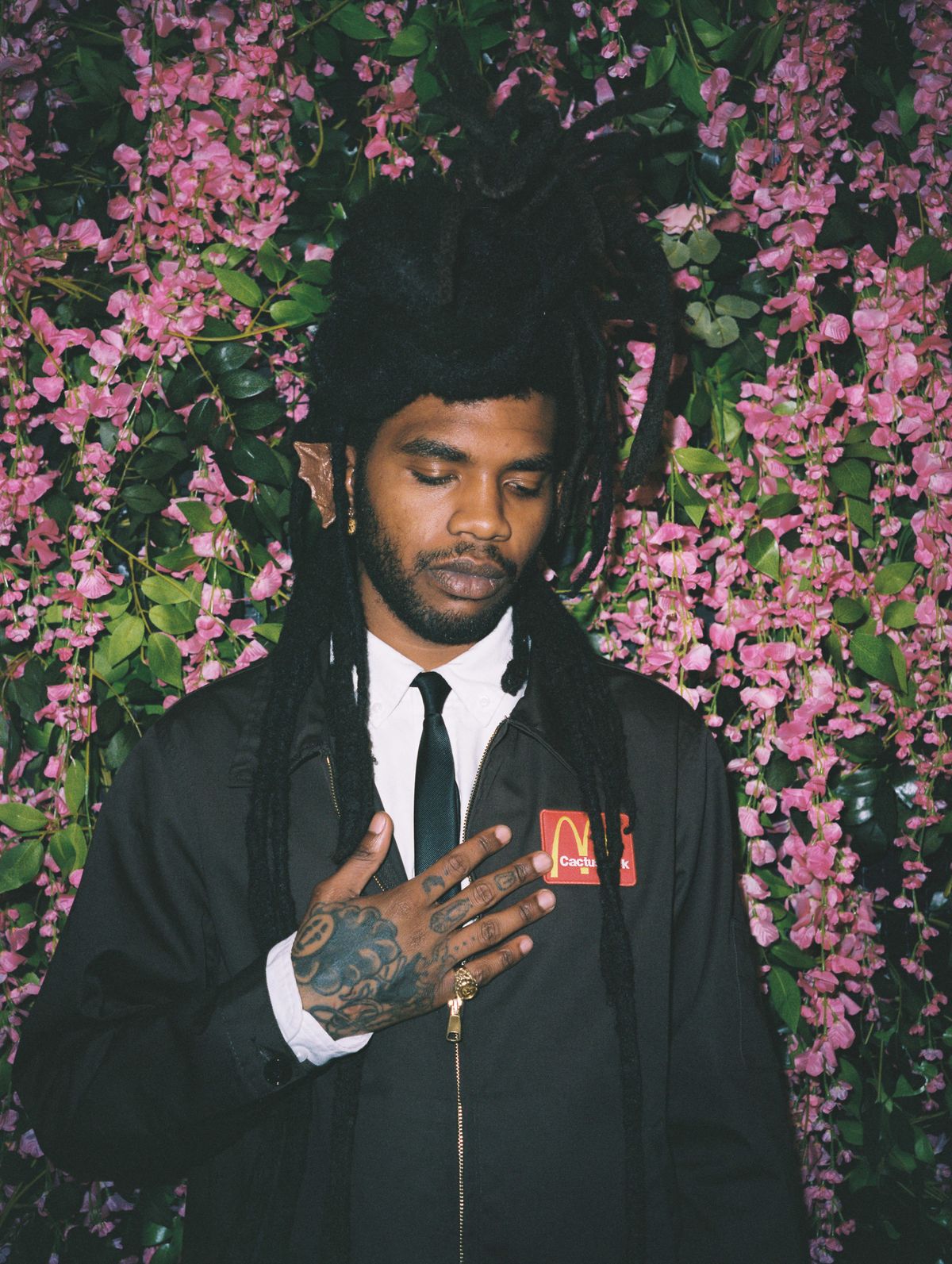 This newsletter marks the latest installment of Irregular Vegetables, a weekly series of CABBAGES emails where I share links to recent writings from other hip-hop/rap/cannabis journos and critics, squeezing in my own work as I see fit.
Enjoy this week's reads and keep scrolling for another edition of Crudites, where I recommend three recent singles/videos from hip-hop artists you may not be familiar with yet.

---

Young Guru, Hip-Hop's Tech-Forward Innovator, Shares His Concerns With AI
In a 2015 article in The Wall Street Journal that called Keaton "the most influential man in hip-hop you've never heard of," decorated peer and Chicago MC Common said of Keaton, "Sometimes technology doesn't get to the core energy of a project, but he knows how to manipulate it where you feel like you're getting something authentic and organic. He uses technology at its highest level." After building a career around innovating with tech in the music industry, Keaton is pumping the breaks on artificial intelligence. The Luddite movement of the early industrial revolution referenced by Keaton and inspired by the fictional Ned Ludd, is often mistaken as being "anti-technology," but as Keaton stressed in an interview with Okayplayer last week, it's not the technology, but how it's used. (Read more at Okayplayer)
Cisco Swank 'Is Black Music. All Of It.'
Haye's artistry is informed by artists like Robert Glasper and Roy Hargrove, both classically trained jazz musicians who have blended the genre with hip-hop, R&B and rock, aligning the music with alternative rap and the neo-soul movement that emerged in the late 1990s. Haye, performing under the name Cisco Swank, plays melodic piano chords over lush soul and trap-inspired drums and raps in a manner that recalls the weary lethargy of Mike and Earl Sweatshirt, but with the polish of a Village Vanguard headliner. Jazz-rap hybrids aren't new, of course, but Haye, 23, without pandering to any audience, is tapping into a subset who dig lo-fi underground rap. (Read more at the New York Times)
Meet Strick, The YSL Rapper Who Ditched His Nine-To-Five To Grind With Atlanta's Finest
His upcoming release, 'Shark Attack,' is slated to be YSL Records' latest body of work since Thug and label affiliates Lil Duke, Yak Gotti, and Unfoonk were among the 28 people indicted in a sweeping RICO case last May. Georgia prosecutors allege that YSL isn't merely the Young Stoner Life record label but a gang called Young Slime Life with ties to the Bloods — and Thug is at the helm of it. Still, Strick isn't really looking at himself to be a sort of torchbearer. "We all are creatives, so it's not really carrying on a particular name or anything like that," he says. "Right now, I'm making music. I'm trying to create awareness of who Strick is as an artist and as a songwriter and what I bring to the industry." He opts not to comment on the ongoing case in Atlanta's Fulton County, especially since he doesn't live there (there is also no Atlanta date on his tour as of yet, though he says he'll add more stops). "In general, when anyone close to you is going through anything, you feel it," he does say. "And the closer that you are the people, it's just never a good thing." (Read more at Rolling Stone)
Meet Nemzzz, Manchester's Bright New Rap-Experimenter
Ever since his 2021 breakout hit, "Elevate", which blew up on TikTok and resulted in him racking up over 54 million streams on Spotify (and counting), Nemzzz's name has been on the lips of every UK music critic. He responded to the success of that single by releasing "2Ms" at the top of 2022, a song which showcased his unparalleled artistry. With a skittering production style and a glacial flow, Nemzzz has now released his first EP, 'NEMZZZ TYPE BEAT.' The 8-track project sees the on-the-rise rhymer take fans on a journey through his evolving realms of musical expressions as he unveils his boundless versatility throughout; from gliding over the mellow, smooth keys on "Last Time", to lacing the triple kick drums and staccato samples on "Back That", his way around a beat is effortless and awe-inspiring. (Read more at Complex)
---

Three new tracks for you to snack on...
Bad Lungz, "Ice Guitar"
Joe Sig & IM'PERETIV, "Mufasa (feat. Josiah The Gift)"
Chester Watson, "Fish Don't Climb Trees"
---