How Podcasters ItsTheReal Captured 'The Blog Era'
The hip-hop pod personalities discuss their oral history. + Reviews of Al-Doe, Mickey Diamond, and OneShotOnce. #138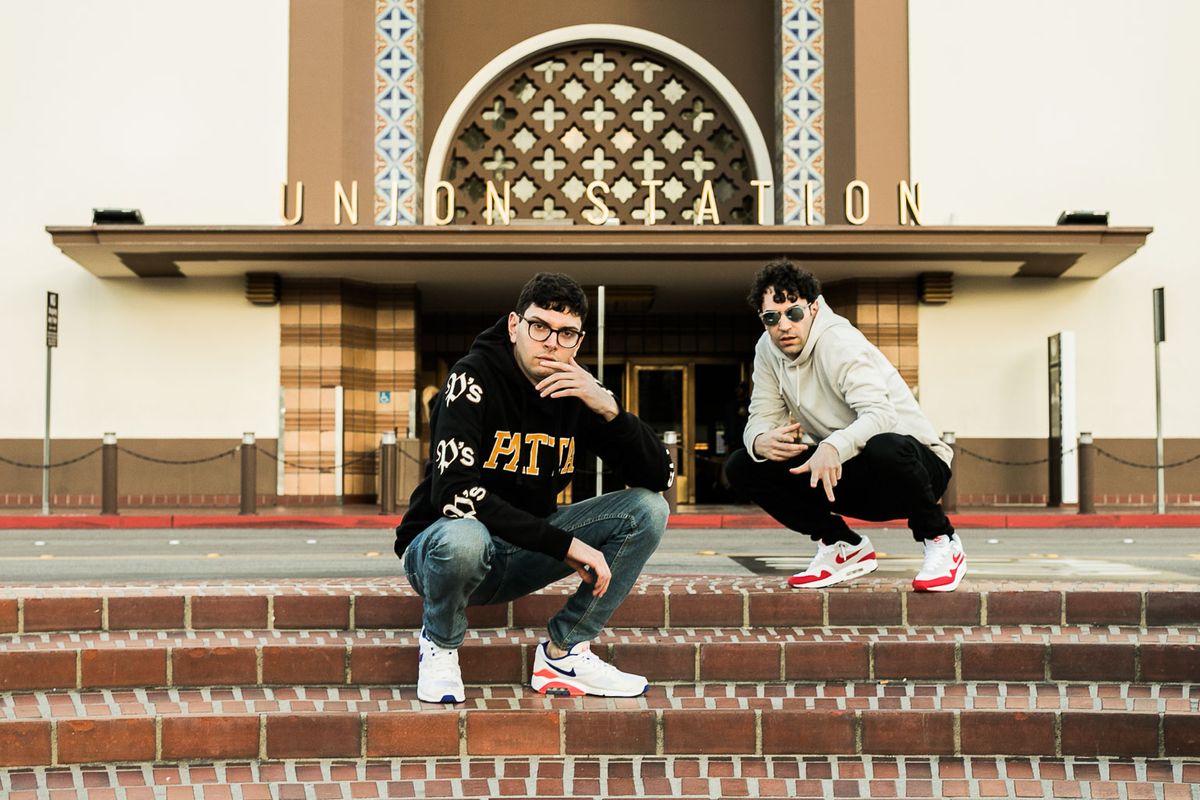 Brothers Eric and Jeff Rosenthal comprise the vocal core of ItsTheReal, a prodigious duo of personalities known in the right circles for their sketch comedy, music, and, most notably, podcasting. Having grown up a half hour north of New York City, they were relatively early adopters in the now-ubiquitous hip-hop podcast space, going back to 2009 when they ambitiously attempted their first series called Hypemen, which respectfully lasted about a year. "It was a fun time to do it, but not a fun time to make it," Eric recalls of the challenges of those days. "To upload a podcast was just a million steps. And it was just a lot to do to book, to record, to host."
In 2015, at the behest of their then-agents, who'd helped them sell a TV show, the Rosenthals were encouraged to have another go at it, at least to keep their names out there. That year, they ended up making A Waste Of Time With ItsTheReal, a self-described "hip-hop dinner party" that became their signature show. Beginning in May of 2015, the podcast logged hundreds of episodes following an interview format featuring a now-recognizable range of rappers, producers, writers, comedians, and other noteworthy guests. A recurring segment of the program featuring members of The Lox garnered its own spin-off series, the seemingly self-explanatory 2 Jews & 2 Black Dudes Review The Movies, which ran until 2022 and is currently on hiatus.
"There were a lot of upsides to A Waste Of Time," Jeff says of the now-dormant show. "After the pandemic hit, we were like, it's not a great idea to invite Cardi B and her million entourage members over to our apartment and share the same air."
Following that up, their latest series The Blog Era deviates from its predecessor's humor-laden albeit well-informed approach towards something decided more serious yet still near and dear to their hip-hop hearts. "If you look at our whole career, we're storytellers," Eric says. "We'd rather tell this story than a person from the outside tell the story."
Since its premiere in mid-April, The Blog Era has extensively explored a somewhat hidden history of 2000s and 2010s rap music and culture. Though sites like 2DopeBoyz, FakeShoreDrive, and NahRight will likely ring familiar to those who eagerly consumed hip-hop online during those years, the origins of these outlets and, perhaps more importantly, the sources of their myriad exclusives and leaks, remained largely insider knowledge. Yet through rare interviews and a authoritatively credible voiceover structure, the Rosenthals and longtime creative partner Greg Mayo piece together a largely linear narrative of how a burgeoning Internet revolution upended an aging music industry's entrenched models and established norms. (A number of their Waste Of Time guests, including Joe Budden and Bun B, reappear as voices on The Blog Era as well.)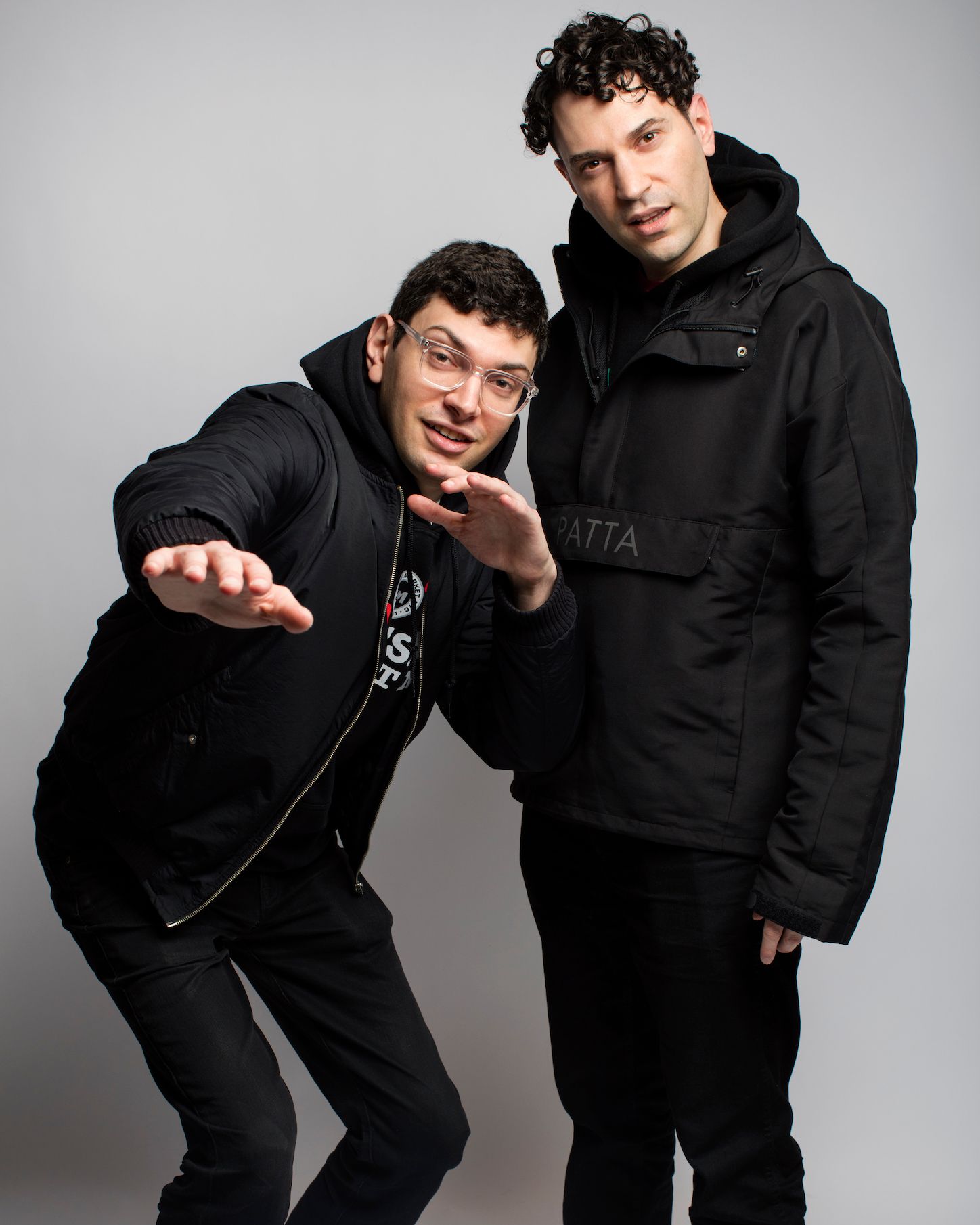 The beginnings of The Blog Era stemmed from the Rosenthals' attempts to keep creating amid disruptive quarantine conditions. Seeking to do something different rather than retread familiar ground, they found inspiration for their next podcast venture while putting together a Waste Of Time episode celebrating the 10th anniversary of Rick Ross' Teflon Don album in 2020. "We were only asked to interview Ross," Eric says. "But we know all the people who made the album."
"Well, we didn't know Lex Luger," corrects Jeff gently. "But it was easy enough to get him on the phone. We were able to put this oral history together with like six people in a day."
Soon thereafter, the Rosenthals and Mayo began working in earnest on The Blog Era, anticipating from the ease of the Teflon Don episode and their connections that it would take a couple of months to produce. Instead, it took three years, three years filled with planning, discussing, researching, and interviewing. "We had thousands of pages of transcripts," Jeff says, all for what was, at the time, an immersive labor of love with no commercial backing and on a rich topic that, theoretically someone better funded could scoop them on.
"For three years, we sat here and worked and worked, and didn't tell anyone what we were up to," Eric says of their self-imposed secrecy, staring daily at a board that rivalled SNL for index card excess. "Occasionally, there would be written pieces or conversation as to who were the best blog era rappers. And we would sit here and be like, oh man, please, please don't somebody pick up the mantle and run with it."
Well worth the effort and wait, The Blog Era provides a compelling and inclusive account of its titular subject matter, one less interested in glorifying the period and its players than provided as accurate a version via the events that preceded it, defined it, and, as the show goes on, ended it. It elucidates the role that the major labels and rapper management played in feeding the proverbial beast of the rap blogosphere, even as other arms of these entities in the industry sought to shut the whole thing down. In effect, the show shatters–through the participatory consent of everyone from unsung publishers to industry insiders–the once-necessary anonymity that allowed the bloggers and commenters to do what they did. While some of those featured inevitably shifted away from writing and content creation, others have gone on to become known quantities in the music journalism space.
"I'm grateful that so many people are a part of this and allowed us to share their stories," Eric says. "They trusted us to do that because we started out as outsiders. So it is super meaningful to have them so well received."
At least as of our conversation last month, they were still tinkering and tweaking future episodes. "Jeff likes to call this the project that never ends," Eric says with a laugh.
The ninth installment of The Blog Era is expected to drop this week, with the tenth and final episode due out June 14th. Listen to the show here or wherever you get podcasts.
---

---

Al-Doe & Spanish Ran, Holy City Zoo
Continually enamored with subverting religious imagery and allegory, the self-described Pope Of The Coke Talk reunites with producer Spanish Ran for the stygian Holy City Zoo. A straight talker through and through, Al-Doe adds depth to his established dope boy repertoire, exhibiting isolationist (justified) paranoia on "The Devil Is In The Details" and opening up more about himself on "Fatherhood." Via the minimalist blackened dub of "Coi Leray" and the rattling soul remains of "Holy Door," Ran constructs a cavernous cathedral within which his Bronx cohort spits those filthy narco confessions. The emcee makes the most of the space, brazenly boasting about selling that work on "Momma Told Me" and "FJ560 Interlude." TDE's Ab-Soul guests on "The Pope And The Pastor," adding his near-death enlightenment testimony to the interfaith conference.
Mickey Diamond, Nobody Bleeds Like Flair
Rap's public love affair with professional wrestling is certainly nothing new. Yet while some artists manhandle its heroes and heels to middling ends, Mickey Diamond's full-throated fixation specifically on Ric Flair continues to yield some incredibly enjoyable music. On Nobody Bleeds Like Flair, the Detroit spitter both identifies with and pays homage to the living legend, leaning into references in a manner bigger than mere kayfabe. On cuts like "Custom Made" and "To Be The Man," he delivers intense, confident bars over rugged yet rich beats. Much like his notoriously vocal patron saint, he mercilessly shuts down phonies over the lush samples of "Nature Boy" and proceeds to pump himself up on the glittering title track. The luxe life rhymes of highlights "Figure Four II" and "Gold Bottles" only add to Diamond's already larger-than-life persona.
OneShotOnce & Roper Williams, Hatched Caviar
In recent years, producer Roper Williams has been the connective tissue between a number of contemporary New Jersey and New York rappers of note, from Fatboi Sharif to Akai Solo to YL. His expansive beatmaking range serves Hoboken's OneShotOnce well on their jointly-credited Hatched Caviar. Featuring soaring soul slappers such as "Again" and "Ahh" alongside weirder brooders like "Manu" and "Voices," this team-up spends less time fixating on epicurean intentions (a la olde Bronson or Meyhem tapes) than one might expect from some of its track titles. Leaving the fishier references to segues and interludes, the 420-friendly rapper instead sets this table with difficult disclosures and frank observations on "Silver Mercedes." From there, we get memorable courses like the paranoiac "Floating Floors" and the Sharif-aided "Evlyn."
---

---