Aja Monet Is Not Here To Entertain You
The poet speaks on the intent behind her new album. + Reviews of Lando Chill, CJ Fly, and Estee Nack. #139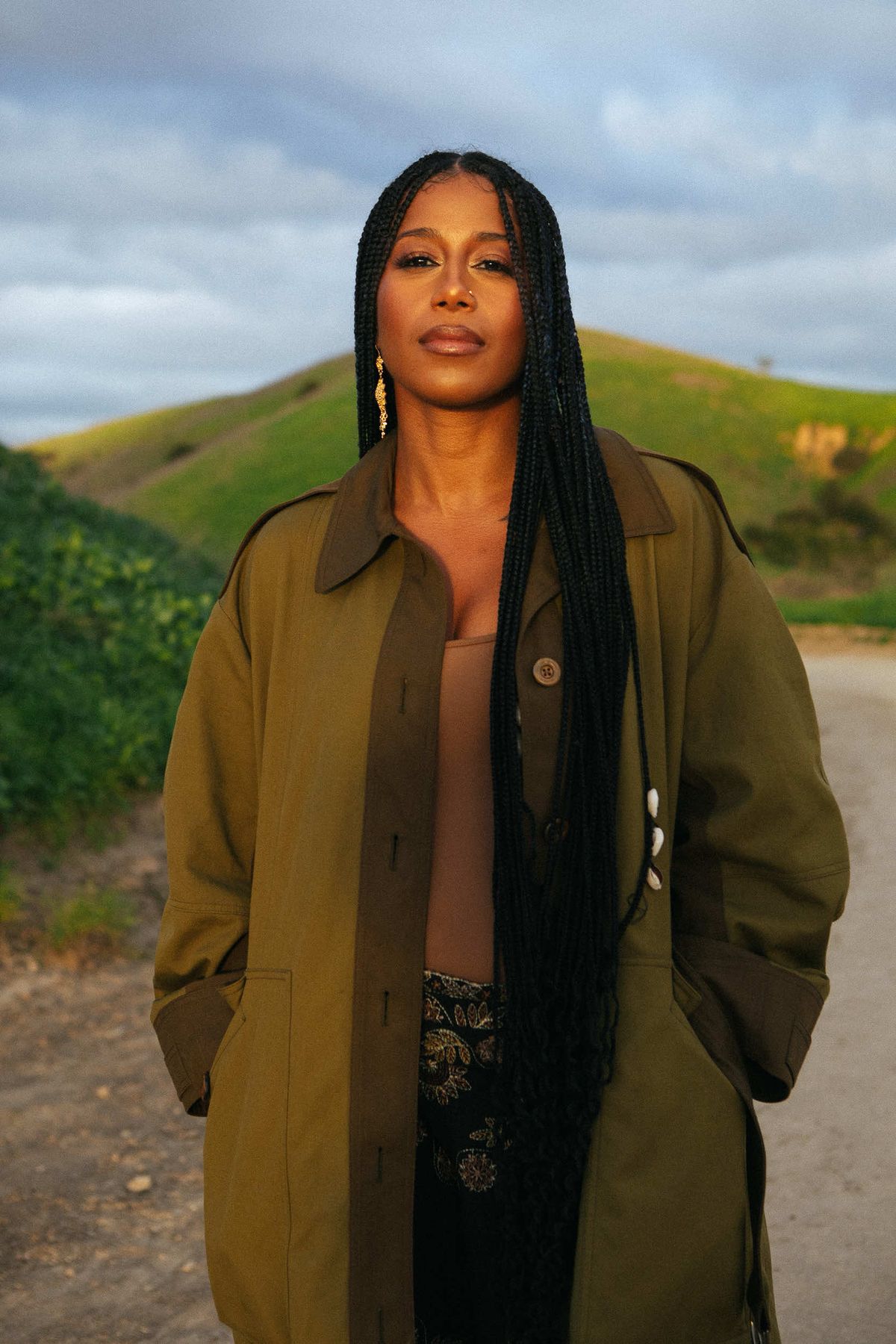 Aja Monet doesn't seem to much care for labels, apart from, say, poet. The term spoken word sits uncomfortably with her. So too does the word activist, despite her history, which includes a role working to elect Bernie Sanders back in the 2020, and other ongoing actions in community organizing.
"I've tried to not subscribe to the title activist so much," she says. "I'm really interested in something a bit more deep than that–or maybe just different–which is cultural organizing and cultural work."
As someone for whom words and their intentions matter more than most, Monet is rightfully wary of being conveniently reduced to any particular ones. Thankfully, she found someone who similarly bristles at categorization in Chief Xian aTunde Adjuah (fka Christian Scott aTunde Adjuah), the acclaimed trumpeter known best in jazz circles. The two conversed many times in the lead-up to recording what would become her new album when the poems do what they do, often relating over a shared frustration as Black artists with the way people classify or tag their art as opposed to how they themselves see it. "When you do improvisation with music, it's often being automatically derailed into a jazz genre when that's not maybe how people even identify," she says. "We were hoping to create an atmosphere in the recording process that allowed us to explore who we were as artists and as musicians outside of the confinements of category."
Case in point: a performance poet getting into the studio with a musician whose own albums primarily appear on jazz imprints naturally inclines writers and informed listeners alike to reach for the term jazz poetry. But again, Monet finds that off-the-rack suit phrasing somewhat ill-fitting, even as she expresses admiration for, and personal ownership of, many of the records that all-but solidified it such as Amiri Baraka's It's Nation Time for the Motown imprint Black Forum.
"I am one of the many adopted children of The Last Poets," she says, citing member Abiodun Oyewole as a particularly important figure in her life. "Our social movements should be like jazz, that they should move with that sort of urgency to improvise and to collaborate and to listen for where you can speak."
The influence of the Black Arts Movement of the 1960s and 1970s undeniably impacted Monet. In addition to Baraka and The Last Poets, she names both Jayne Cortez and Sonia Sanchez as key among those whose work and lives she studied while developing her own distinctive voice. At the age of 19, she earned the hard-fought title of Grand Slam Champion at the Nuyorican Poets Café, the same hallowed Lower East Side institution that once harbored the likes of Mos Def and Talib Kweli and incubated the Atoms Family hip-hop crew. Now in her mid-30s, she maintains a palpable command of rooms–be they virtual or physical–with an arresting execution of verse and careful choices with regard to deployment.
"When you're performing, there are certain norms that we subscribe to with an audience and how you hold space," Monet explains. "Then there's this place that you go when you are transcending the space you're in, and it allows something to come through you that may not have perhaps been there if you were more rigid in the logistics of conveying a sound or a thought."
As such, from the very beginning of making when the poems do what they do and even now, the commercial prospects of selling records couldn't have been further from Monet's mind. "It was actually a really profound experience to be able to be supported so that we could just create," she says, crediting Chief Adjuah and the album's other players such as flautist Elena Pinderhughes, pianist Samora Pinderhughes, and percussionist Weedie Braimah with helping maintain that productive environment.
"It was really important for me to be able to have the sort of creative space to experiment, to break form, to break the third wall," she says. "Since it was lockdown and we didn't have a live audience, which was the hope, I wanted to try to do my best to make it so that we could still maintain that the energy and the presence of a live recording." She recalls Chief Adjuah's initial reluctance to have everyone performing in the room simultaneously, as one would have it in a concert setting, but his respect for her vision and the aid of skilled engineering staff made it viable and, in the end, a compelling listening experience.
But regardless of where one shelves it in their personal record collection, Monet insists that when the poems do what they do ought not to be treated lightly by listeners. "We didn't set out to make a record that was gonna entertain people," she says. "The African tradition is art–and poetry is not about entertainment. There are elements that we can be entertained by, because of the animated nature of our performance and our expressions can be so palpable. They can be so tantalizing that you can't help but look away or can't help but listen."
---

---

Lando Chill, The Common Denominator Is Us
Whatever it is about Lando Chill that keeps me entranced by his music has not diminished in the least on his latest project. Collecting a few recent loosies alongside a couple of brand new cuts, The Common Denominator Is Us only serves to amplify what made the Los Angeles based artist and his art so compelling during the Mello Music days. "Chamber" opens things up with a trembling affirmation, its volatile mix of self-assessment and self-worth expressed via downwardly modulated vocals soon followed by a golden-piped hook. That soulful intro gets disrupted in the best way, updating the De La hippie vibe with the toughened up confidence of peak Kendrick. Even as I write this, it feels futile and a bit absurd trying to make neat comparisons with someone as versatile as Lando, who can rule the slo-mo groove of "Believe Me Lonely" as well as he commands the complex "Overdose."
CJ Fly, HEALING FROM OUR WOUNDS
It's been interesting, and often rewarding, to watch the members of Pro Era grow from hip-hop lovin' teenagers into artistic adults. A decade removed from his Thee Way Eye See It mixtape, CJ Fly continues to evolve into an emcee with more and more to say, evident on recent work like 2020 standout RUDEBWOY. Much like his Brooklyn cohort Chuck Strangers' recent work, HEALING FROM OUR WOUNDS gets personal and profound. Despite a few offhand nods to the trap, he doesn't dwell on it—not for clout nor otherwise. Instead, he considers his career and the long, winding road he took to get here from "HAND2HAND" to "workin PROgress" (emphasis his). "NEW BOUNDARIES" refracts betrayals through a therapy lens, while "ROMANTIC FILMS" goes behind the scenes of a past-tense relationship with lingering present-day pain. Still exploring his voice, his flows adapt as the track requires, shifting into scolding patois for "MONEY" and more or less singing his way through the hard truths and trust falls of "there for me."
Estee Nack & Friends, #MINIMANSIONDUST Vol. ​6
Hitting digital platforms right after the Westside Gunn-wielded audio 2x4 NACKSAW JIM DUGGAN, Estee Nack's #MINIMANSIONDUST, Vol. 6 marks the newest installment in an ongoing series of mixtapes devised in tandem with primary producer Mr. Rose (aka his behind-the-boards pseudonym). Those who appreciate the left-of-center beat selections of his fêted prior project will assuredly dig the similarly grimy experiments here, including the gnarled new bap of "Nackmanthanos" and "Ringaroundtherose." Named for the Dominican Civil War figure and de facto president, solo standout "Francisco.Alberto.Caamaño" finds Nack gliding over a dizzying jazzy loop with relentless energy and breath work. Featured friends include Tragic Allies comrade Paranom on "GDZMNY" and Lynn, MA's own Big Picture Fatz on the elevated "GODIZGORGEOUS."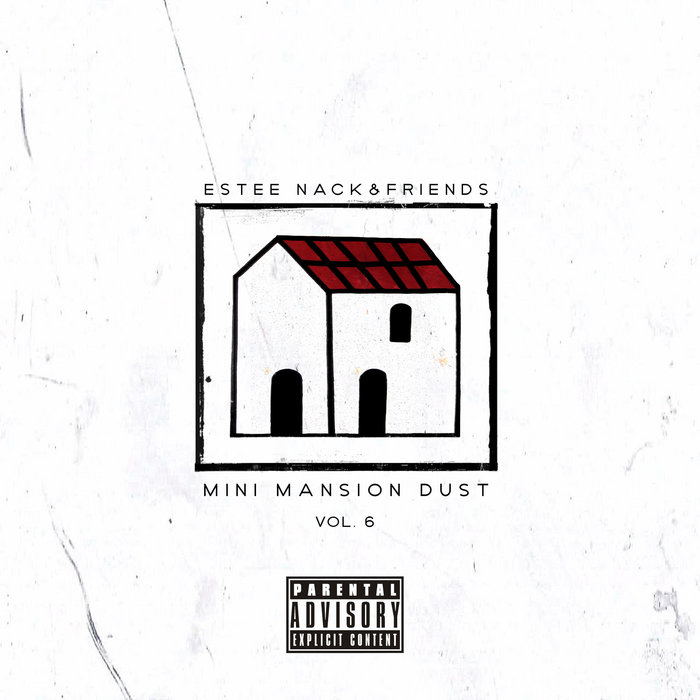 ---

---