Irregular Vegetables #136
3 new songs you oughta know + the weekly 420-friendly hip-hop links roundup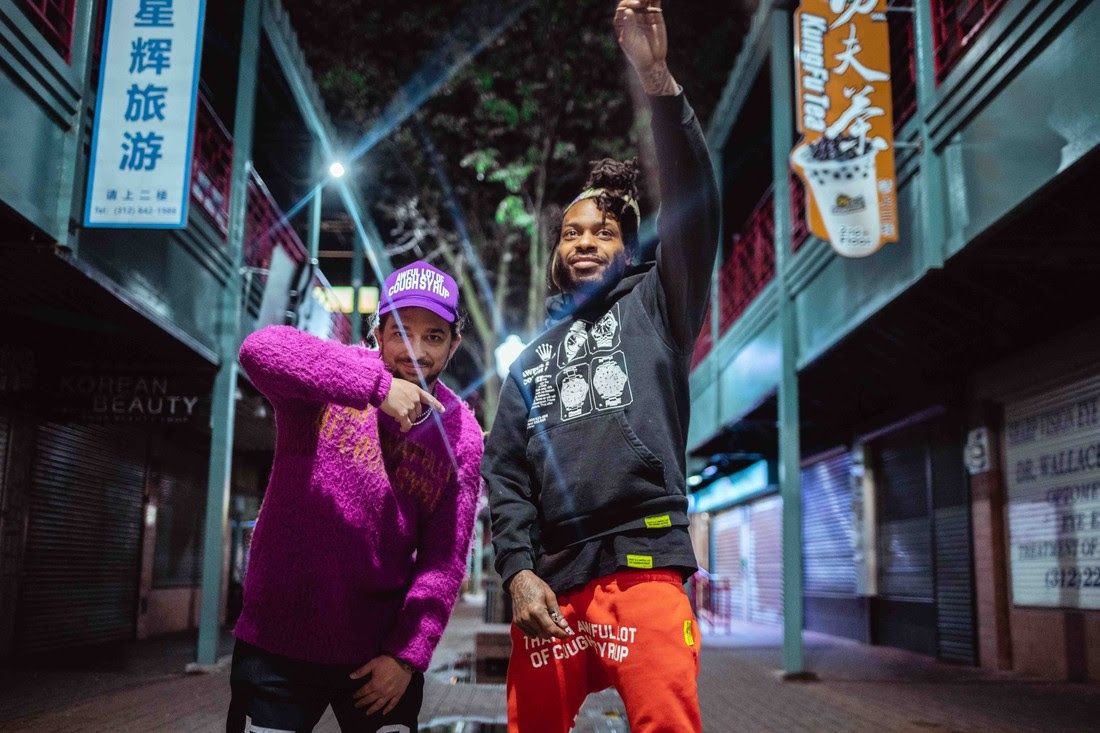 This newsletter marks the latest installment of Irregular Vegetables, a weekly series of CABBAGES emails where I share links to recent writings from other hip-hop/rap/cannabis journos and critics, squeezing in my own work as I see fit.
Enjoy this week's reads and keep scrolling for another edition of Crudites, where I recommend three recent singles/videos from hip-hop artists you may not be familiar with yet.

---

Armand Hammer Keeps A Foot In The Past, But Its Eyes On The Future
Together, they're a formidable pair. Their music harks back to the mid-1990s era of New York rap, when the topics were bleak and the beats were sullen. Woods is an adept storyteller with deadpan comedic chops who hides his face in photos; Elucid spits intricate rhymes, his tone sliding up and down the scale like a jazz instrumentalist. The new album explores the challenges of living in the gentrified borough of Brooklyn, and how the two fit within it. As fathers in their 40s in a genre that doesn't celebrate aging, the music also wrestles with what might come next. "It's the whole idea of spending all this time walking around, looking at these buildings and being like, 'Man, what if I could afford to buy this?'" Woods said. "And thinking about my mom getting older like, 'What am I going to do?'" (Read more at the New York Times)
How My Demons Look: Rap's Complex Relationship with The Devil
Some artists decided to lean into Black music's association with the demonic, birthing horrorcore, a macabre subgenre of hip-hop that drew inspiration from violence, horror films, Satan and the Southern Gothic. Pioneers like Esham, Geto Boys, Gravediggaz and Flatlinerz began rapping about the devil, dismembered body parts, torture, necrophilia and horrific, grotesque violence. Meanwhile, Three 6 Mafia embedded occult worship into every part of their aesthetic. The album cover for the group's gritty debut album 'Mystic Stylez,' for instance, featured a blood-dripping graphic title, a white holy cross and two of three members wearing serial killer masks. ​"It was, like, this young, cocaine-snorting, gangsta-ass Memphis shit," said fellow Memphis rapper 8Ball of the legendary artwork. ​"There's no God. It's all debauchery." The subgenre sparked controversy, but the formula worked: Flatlinerz's debut album 'U.S.A. (Under Satan's Authority)' charted on Billboard, while Three 6 Mafia's earliest, darkest work is still inspiring rappers to this day. (Read more at The Face)
The day after the VMAs, Ice is one subway transfer away from her native Bronx, understandably drained. She's seated in a white leather chair in an empty photo studio, her legs tucked beneath her and her signature orange 'fro complementing a fluorescent-pink hoodie. She's Balenciaga'd down to the socks and sporting a modest diamond-encrusted cross chain, using this rare moment of respite to reflect on the whiplash of becoming New York's — and, arguably, the world's — hottest new rapper in a head-spinningly short time. "A lot of people have thrown that in my face — like 'Oh, I've never seen anything happen so quickly. She needs to be studied,' or 'She's a plant,'" Ice says. "I just let people believe whatever they want to believe, to be honest. I don't really mind all the rumors. At first I did, but now I'm at a point where I understand that just comes with this lifestyle." (Read more at Variety)
Can Rappers Grow Old In Peace? Why Ageism Is A Neverending Debate In Hip-Hop
Throughout much of the 2000s, when rappers accused younger contemporaries of compromising the spirit of hip-hop, some artists were dismissed simply because they were older. In 2002, Nelly dissed KRS-One on the "Roc the Mic" remix, a response to the Teacha's "Clear Em Out," which blasted commercialism in hip-hop. "You the first old man who should get a rapper's pension," Nelly jeered on the song. Six years later, when Ice-T scolded Soulja Boy for ruining hip-hop, the latter recorded a hilarious video teasing the gangsta rapper-turned-Law & Order costar about his age. "Nigga, you old as fuck!" Soulja Boy exclaimed in his very Soulja Boy way. (Ice-T was then 50, and Soulja was 19.) "You're old" is still a go-to retort these days. Last year, DJ Akademiks perpetuated hip-hop's ageism in one of his many Twitch rants. "Have you seen any of these old rappers really living good?" Akademiks asked rhetorically. "Them niggas be looking really dusty, I kid you not." Veterans like LL Cool J, MC Lyte, and Busta Rhymes held him to task. (Read more at BET)
If you roll the clock all the way back, you'll find a various-artists compilation. Jerrilynn Patton, a.k.a. Jlin, debuted on 2011's 'Bangs & Works Vol. 2,' a record that showed off the range of footwork in that particular moment. The Chicago-born genre is intimately tied to dance, with jackknifing drums locked in an unending arms race with whirlwinding sneakers. On a compilation stacked with veterans and newcomers alike, Jlin's tracks stood out: on "Erotic Heat," she offered up million-ton minimalism, and, on "Asylum," wrapped icy hi-hats around blood-boiling horns. Even here, her sound was uncompromising and thoroughly idiosyncratic; it took the idioms of footwork and rocketed them into pitch-black parts unknown. Patton made good on that promise. 'Dark Energy,' her debut LP, takes a sieve to footwork's idioms, filtering it all down to its essence and filling the empty space with a miasmic haze. (Read more at Passion Of The Weiss)
---

---

Three new tracks for you to snack on...
Jiles & Vinyl Villain, "Sauce Gardner"
Squeegie O, "Bob Ross / Beware"
Valee & MVW, "Tailor Swift"
---