Rasheed Chappell Tells Untold Stories From Around The Way
The NJ rapper shares the real life inspiration behind his new album. +Reviews of Fielded, Gabe 'Nandez, and Lukah.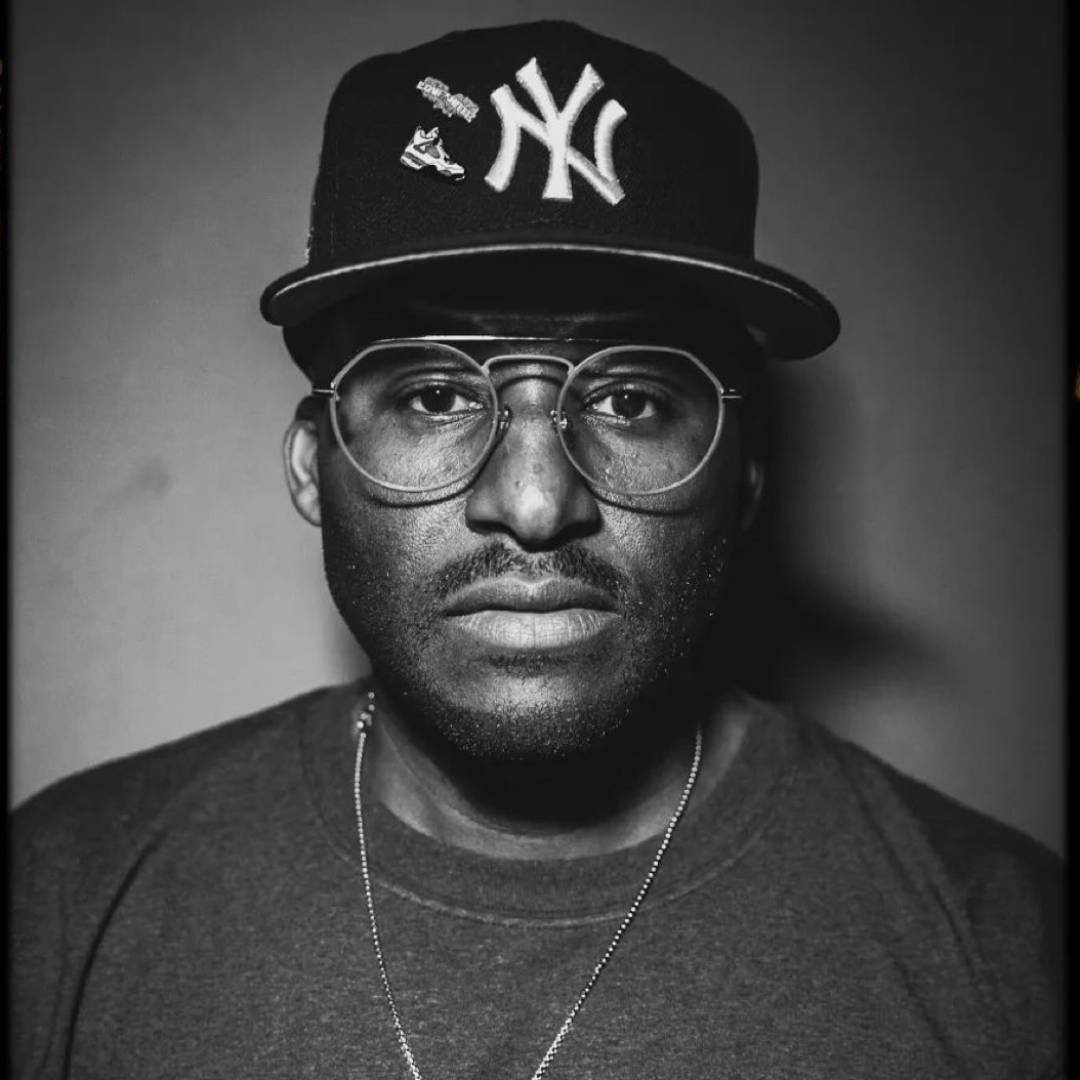 Devotees of 38 Spesh assuredly know just how prolific his run was from 2019 through 2020. Capitalizing on the momentum of 2018's joint album Stabbed & Shot with a then-ascendent Benny The Butcher, the Rochester, NY rapper behind Trust Comes First Music dropped close to two dozen projects during a two year spree, including collaborative sets and a pair of Trust Army compilations spotlighting like-minded hip-hop talents.
Among those that received some shine during this extraordinarily fruitful period was Rasheed Chappell, with whom Spesh made 2020's seven-track effort Ways And Means. "The visibility, especially after coming off the project he did with Benny, it just put me in front of new eyes," says the New Jersey rapper of his association with Spesh. "It really helped to get the name back into the mouths and the consciousness of people who were consuming the music." That same year, the Massachusetts-based Get On Down record label also put out Chappell's Sinners And Saints, co-credited to D.I.T.C. production elder Buckwild and featuring the likes of Planet Asia, Ransom, and Che Noir.
If it feels at all like Chappell arrived fully formed out of nowhere, this resourceful rap virtuoso seamlessly linking with underground greats and storied beatmakers, there's an explanation for that. For much of the 2010s he released via Kay-Dee Records, an imprint helmed by DJ/producer Kenny Dope, who himself had a mid-199os hit as The Bucketheads with "The Bomb! (These Sounds Fall into My Mind)." Chappell only managed to put out two albums there, 2011's Future Before Nostalgia and 2019's First Brick, the years-long gap between them a result of a number of complicated circumstances. "I needed to be a lot more active," he says in retrospect. "There was a lot of reasons why I wasn't. None of it had to do with my desire to put out more music."
Thankfully, the frequency of Chappell's output has gotten a great deal more consistent since Ways And Means, with at least a project per year emerging since then. Produced lushly by The Arcitype, his latest album Sugar Bills comes roughly nine months after the mournful A Portrait Of, an unflinching examination of fatherhood. Where that late 2022 set delved honestly into the emotional fray of his dad's passing, this newer work serves as a prequel of sorts. Named for a notorious bar around the corner from the projects where he grew up, Sugar Bills goes deeper into Chappell's New Jersey youth, conveying stories from and inspired by the titular locale.
"Sugar Bills is the place where a lot of the insight that is given in my music stems from," he says. "You could buy incense oils, you could buy pussy, you could buy fucking dope. My cousin's father was killed there." He recalls sneaking in as a child, perhaps eight or nine years old, just observing what he could. What he saw there opened his eyes to what neighborhood adults got up to when the kids weren't around on Friday and Saturday nights–drinking, fighting, getting high. "It was the place where eventually we thought we would grow up and hang out, but it closed down before we ever could." (Even if it had stayed open long enough to let him in properly. Chappell personally abstains from drinking and smoking.)
While the salacious details of the old Sugar Bills scene makes for some gripping storytelling, as a lyricist Chappell approaches the material here with a heightened, dare-I-say sacred, sense of responsibility. "This isn't just something that's created in a vacuum where people aren't affected by what I say," he explains to emphasize the gravity. "Somebody had to live that in order for it to ever hit the page." Indeed, life and death matters pervade the project, getting unsettlingly dark on "Concrete Cinema" as he recounts a jealousy-prompted murder-suicide on one verse and a horrifyingly violent teenage tragedy on the next. "I've never been one to put out anything lazily or not have thought into what it is that I say, because I take the people whose stories I'm telling–as well as my own–very seriously."
Whether you take in the contents of Sugar Bills as cautionary tales or juicy boom bap entertainment, one thing that can't be easily disputed is Chappell's evident and advanced skillset among rap's finest contemporary storytellers. He's cognizant and cocksure of his abilities as an emcee, to be sure, but also disciplined enough to craft choruses and hooks intended to keep people engaged. "I gave up my ego a very long time ago and realized that I'm a vessel," he says. "What comes through me, it's just my job to fine tune it so that everyone else can digest it."
With that elite pen in hand, Chappell appears somewhat aghast at how many rappers–even in the so-called underground–are simply going through the motions of mimcry rather than engaging in songcraft. He vocally respects what Westside Gunn and Conway The Machine have done with their sound, but derides the copycats who halfheartedly ape the Griseldan style. "There's a nuance to this street shit that is not being done," he says of these lazy latecomers. "I think everyone is going for the overt, in-your-face, and they're not really delving into the real art of it."
The drug dealer content in particular wears thin on Chappell. "I never sold a drug in my life," he says emphatically. "My parents were addicted to crack cocaine, so that's why it's not glorified in my rhymes." His understandable aversion to that popular approach serves him well as a writer, in his view, with reference points and thematic interests that differ from peers and competitors who operate all-but exclusively in that lyrical lane. "There's no storytelling. Nobody's had their heart broken, nobody's loved a woman. None of that shit is happening in these records.
"I can write a record like everyone else, but there's no fun in that, to do what everyone else is doing."
Rasheed Chappell's Sugar Bills is out now. Purchase or stream it here.
---

Gabe 'Nandez, H​.​T. III
New York-based emcee Gabe 'Nandez has enjoyed a solid run with the California headquartered POW Recordings imprint, so much so that they're now on their second short album of 2023 together. While not specifically a continuation of Pangea, his H.T. III (with its peyote-seeking backstory) similarly showcases his microphone might over the course of ten mesmeric Argov beats. The previously released single "Louis XIV" hooks you in the way The Old Kanye once did, though 'Nandez's more casual and slightly raspy delivery serves the track better than any boisterous bluster. It's that same flow that lulls you into a narcotic trance for "Bodhidharma" and transmutes into a romantic/nostalgic cadence for "June," a testament to his flexibility as a lyricist plying his trade down on the L.E.S. Repeat collaborator Ze Nkoma Mpaga Ni Ngoko features on two cuts, the bilingual bap pair "Kujua" and "Wolfpack 7000," while labelmate Chester Watson luxuriates over the sun-damaged organ soul of "Aeons."
Lukah, Permanently Blackface (The 1st Expression)
Not every rapper who attempts a full-length look at the cruel, complex, deeply personal issues around race in America pulls it off very well. To his credit, Lukah's boldness and candor makes his Permanently Blackface (The 1st Expression) an exception in the best way. Flecked with food-for-thought spiels from Al Lewis, the album refuses to shy away from the sensitive subject matter, with the Memphis emcee thumping the podium and issuing challenges throughout. In the vein of some of Nas' best storytelling moments, "Child In Iron Collar" looks back on his own youth with a chilling knowledge that comes from living one's life. Framed as an imagined conversation, "Spook's Blues" continues to indulge that narrative impulse as he wrestles philosophically with another Black man spouting self-hate. Elsewhere, he unspools a realtime series of concerns around interactions with cops on "A Colored Night" and the harrowing "A Black Man's Worst Fear."
Fielded, Plus One
It's been roughly two years since Fielded's last album, the psychedelic-meets-pop R&B session Young Medusa, and three since its Willie Green-aided predecessor Demisexual Lovelace. On Plus One, the Brooklyn singer leans into the native beatmaking talent pool at Backwoodz Studioz to soundtrack her latest vocal journey. It's only fair, seeing how many of labelmates and associates benefitted from her guest appearances on their projects. Naturally, billy woods helps to open things up with a straightforward if stark gun tale on "Windbreaker," while ELUCID faciliates a veritable Small Bills reunion on The Lasso-helmed "Waves." But even without friendly features from Fatboi Sharif, PremRock, and They Hate Change, this album gives listeners an expanded and expansive vantage point of something they'd glimpsed on other people's records. Produced by Child Actor, "You Chasing Me" issues a velvet-gloved smackdown to a justifiably unwanted suitor, while she soars high for Kenny Segal's clattering "Afternoon Sun."
---

---