Irregular Vegetables #137
3 new songs you oughta know, by ArmstrongWW and more + the weekly 420-friendly hip-hop links roundup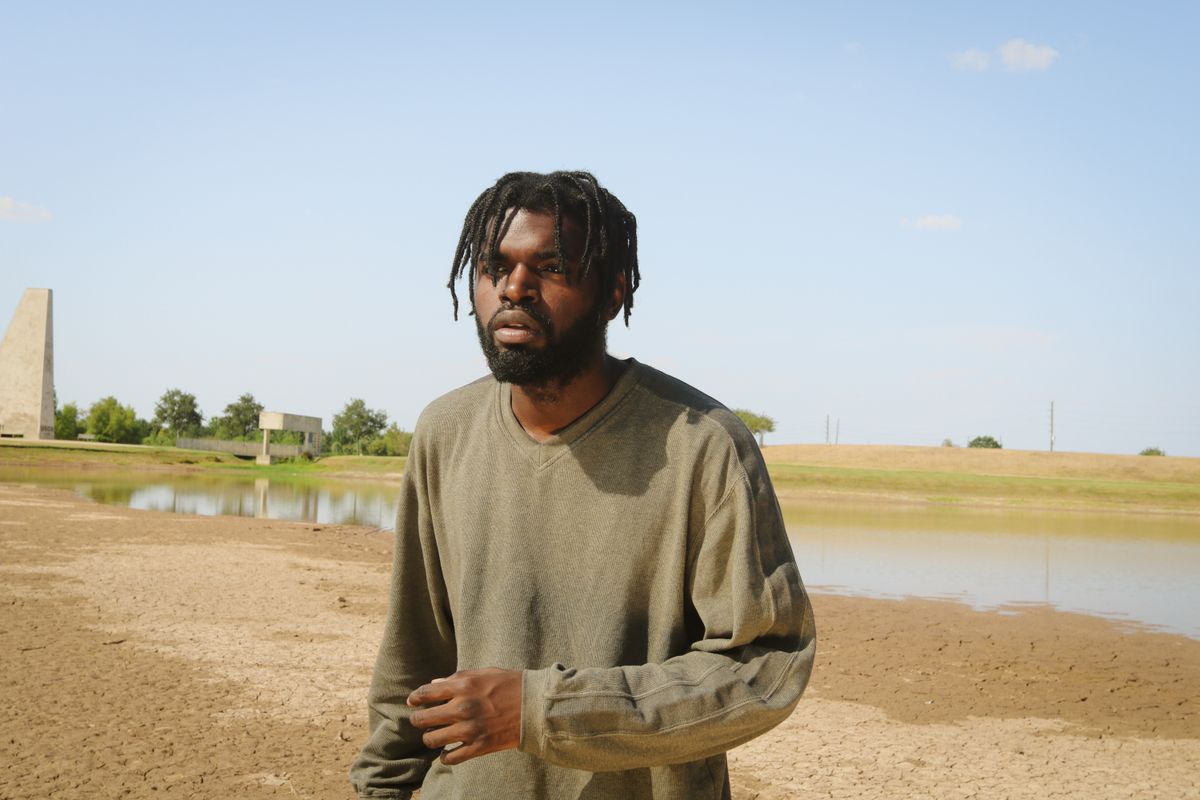 This newsletter marks the latest installment of Irregular Vegetables, a weekly series of CABBAGES emails where I share links to recent writings from other hip-hop/rap/cannabis journos and critics, squeezing in my own work as I see fit.
Enjoy this week's reads and keep scrolling for another edition of Crudites, where I recommend three recent singles/videos from hip-hop artists you may not be familiar with yet.

---

Robert Glasper Leans Into The Drama
His first album, "Mood" (2004) and two follow-ups for Blue Note Records, "Canvas" (2005) and "In My Element" (2007), hewed largely traditional, with an occasional nod to hip-hop, as on the "In My Element" track "J Dillalude." But by the release of his fourth album, "Double Booked" (2009) — half featuring the Robert Glasper Trio and half featuring a new electric fusion ensemble called "The Robert Glasper Experiment" — Glasper's inner Soulquarian was edging into view. "Real jazz is supposed to reflect the times you're in; that's the true history and tradition of the music," he said. "I'm not supposed to sound like Thelonious Monk did when I have so much more music to be influenced by." The "Black Radio" series, which Glasper described as a distillation of his brand, made breathing room for those influences. The first album, released in 2012, featured several of his neo-soul compatriots — Badu, Bilal, Musiq Soulchild — as well as rapping from Lupe Fiasco and Bey, with covers of songs by David Bowie and Nirvana thrown in for good measure. (Read more at the New York Times)
How Lil' Kim's Left Boob Symbolized A Shift In High Fashion
Lil' Kim's willingness to be a shape-shifter made her an exciting fashion muse. She had close relationships with designers and called Donatella Versace, Marc Jacobs, and Alexander McQueen her personal friends. "Donatella is my girl. We've loved each other from the moment we first saw each other," said Kim. The pair were seen schmoozing as early as the Versace "Versus" fashion show in March 1998. The next year, Kim was the first rapper at the Met Gala as a guest of Versace, and only Kim and Sean "Puffy" Combs, who attended with girlfriend Jennifer Lopez, represented hip-hop on the red carpet. Kim's interpretation of the "Rock Style" theme was a ghetto-fabulous homage to hot pink: a bespoke mink coat over a studded bra and hot pants. She accented the look with a two-toned pink ombre wig and snakeskin boots. It was a bold choice among the boring gowns and demure looks on the red carpet. Vogue lauded the outfit, stating that "it helped to kickstart the trend for fearless and body-conscious style on the Met Gala red carpet." (Read more at Rolling Stone)
Trial Set For 6 Reputed Members Of Chicago's O-Block Gang Charged In Brazen Gold Coast Slaying Of Rapper FBG Duck
Chicago was in the midst of a tumultuous summer beset by the pandemic and violent protests when Carlton Weekly, a reputed gang member who rapped under the name FBG Duck, came to the ritzy Gold Coast neighborhood in August 2020 to shop for his son's birthday. Weekly's presence downtown on a Tuesday afternoon caused the predictable stir. But inside a boutique on East Oak Street, a shopper talking loudly on the phone caught the attention of a store security guard, who started shooting video with his own cellphone, according to court records. The agitated man was Ralph Turpin, according to federal prosecutors, a member of Chicago's violent O-Block street gang and a sworn enemy of Weekly's. Having spied Weekly, Turpin called his fellow gang members with an urgent message to get up to the Gold Coast as fast as possible and kill him, prosecutors allege. (Read more at the Chicago Tribune)
DJ Kay Slay Reflects On Cam'ron Coming Up With Dipset's Mixtape Series
In the new book 'Do Remember! The Golden Era of NYC Hip-Hop Mixtapes,' DJ Kay Slay looked back on his beloved mixtape series with The Diplomats. The book explores the cassette era of mixtapes in NYC from the late '80 and '90s, but it also covers the switch to the CD format that occurred near the turn of the century and the early 2000s classics like of G-Unit, D-Block, and Dipset towards the end of the book. In what ended up being one of his last interviews, Kay Slay reflected on the pivotal period in the early 2000s during which the series with The Diplomats, a.k.a. Dipset, was born. Looking back to the track "Oh Boy," specifically, Kay Slay recalled encouraging Cam'ron to finish what was initially merely a brief freestyle. "A lot of people don't even know that 'Oh Boy' was just a short one-minute freestyle at first, it wasn't even a whole record," he said, as seen in Evan Auerbach and Daniel Isenberg's new book. "I remember hearing it and telling Cam that him and Juelz had to finish that. I told him it was outta here. I remember them finishing it and from there, we just had a nice movement going on. I helped them push the music and build the brand." (Read more at Complex)
Doja Cat Feels Discredited As A Rapper
First, let's get this out the way: Doja Cat's last two albums have loads of pop music influences, and she hasn't run away from that. Much of the music world first heard her with "Mooo!," and with her sweet, melodic vocals on subsequent records like "Say So," "Streets," and "You Right," she's proven herself to be a formidable, versatile pop star. But she's been just as sharp of a rapper as any of her peers, as well. Whether on solo cuts like "Vegas" and "Rules" or alongside other spitters like Rico Nasty on "Tia Tamera" or City Girls on "Pussy Talk," the proof is in her pen. But for the most part, the "is this artist a rapper" conversation has been less contingent on how often an artist raps, and more about how nice they are. (Read more at BET)
---

---

Three new tracks for you to snack on...
ArmstrongWW, "Usually"
Funk Lo, "Awful Lot Of Red Boxes"
Seafood Sam, "'86 Carolina West"
---