Irregular Vegetables #138
3 new songs you oughta know, by Oliver Rothstein and more + the weekly 420-friendly hip-hop links roundup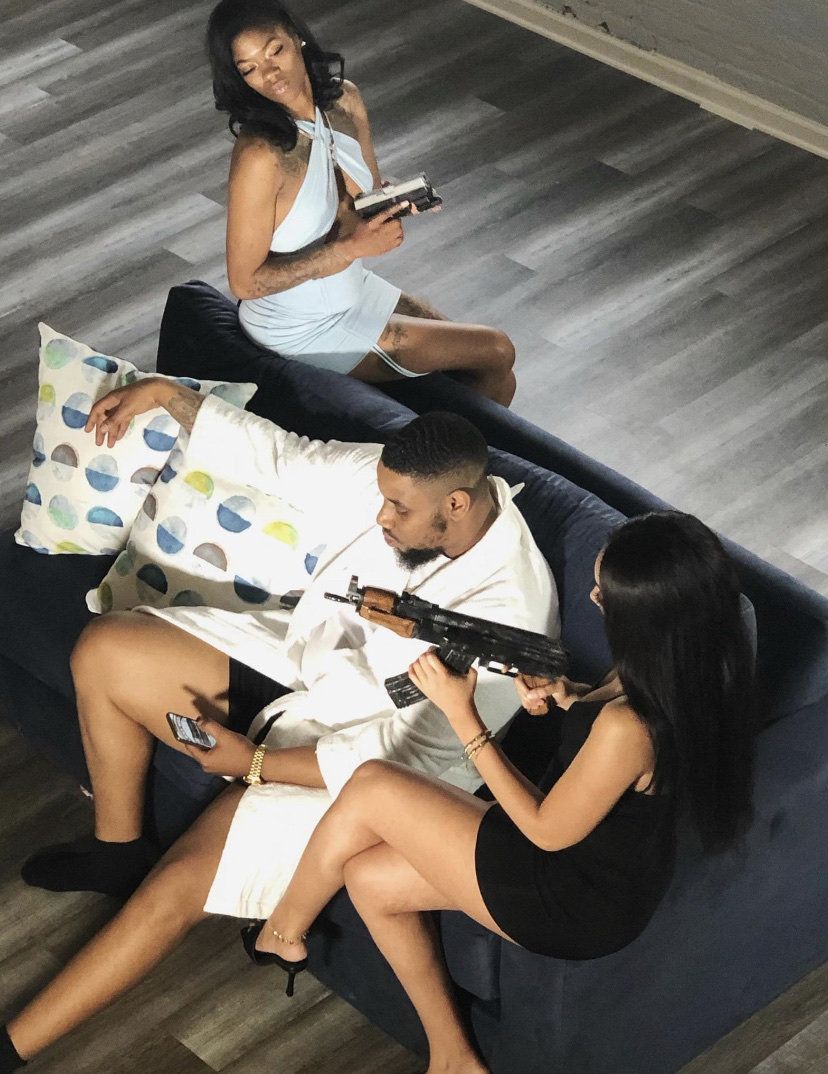 This newsletter marks the latest installment of Irregular Vegetables, a weekly series of CABBAGES emails where I share links to recent writings from other hip-hop/rap/cannabis journos and critics, squeezing in my own work as I see fit.
[Interrupting the usual opening spiel, I need to point out that this month alone we've seen two important platforms, Okayplayer and Bandcamp, enact sadly substantial editorial layoffs. These are both outlets that regularly appeared in the Irregular Vegetables series, and their apparent pivots away from written music journalism and culture criticism threatens the existence of this series...]
Enjoy this week's reads and keep scrolling for another edition of Crudites, where I recommend three recent singles/videos from hip-hop artists you may not be familiar with yet.

---

How Hype Williams Became Hip-Hop's Most Important Image Maker
Williams grew up in St. Albans, Queens, where he was enmeshed in hip-hop—he went to Catholic school with Run-DMC. He describes his parents as traditional, but because of his time spent reading comic books and hanging out with unruly friends, he approached art with a sense of fearlessness. "I had friends who weren't afraid of stuff so they helped me understand that there's no limitations early," says Williams. "When I was a kid, there were guns and all that stuff early. So it never dawned on me to have fears. It just rubbed off on the art part." Williams' fearlessness—and impatience—is the reason why he dropped out of Adelphi University in New York, where he studied film, to join Classic Concepts, a Black production company started by Ralph McDaniels and Lionel Martin. Williams was around 19 when he started out as the gopher at Classic Concepts, then moved on to PA, and eventually became an art director, working on videos like Bell Biv DeVoe's "Poison." (Read more at Complex)
The Lo Lifes: The Hip-Hop Shoplifters Who Birthed Street Culture
The Lo Lifes began when two disparate boosting crews in Brooklyn—Ralphie's Kids from Crown Heights and Polo U.S.A. (United Shoplifters Association) from Brownsville—joined forces in 1988. Thirstin Howl The 3rd (aka Big Vic Lo) and Rack-Lo were widely credited as founders of the new supergroup (although the former told me that there were "many founders"). The name "Lo" was shorthand for Polo Ralph Lauren, hip-hop's favorite line of American luxury. "I was born when hip-hop was born, so I was able to see everything as it developed and as it evolved. I always evolved with the styles and the fashion within hip-hop," Thirstin said in the 2017 retrospective Bury Me with the Lo On (released in connection with his book of the same name). He was a break-dancer and graffiti artist and later embarked on a rap career. "I'm a hip-hop fiend. I study all the music like a fiend, not a fan. It's a drug for me." (Read more at Vice)
Nearly 15 years into a fruitful, peculiar, and idiomatic rap career, KEY! remains eager to reinvent himself. A track record that's outlasted late-aughts Blog Era rap cliques, mythological SoundCloud medleys of the mid-2010s, and post-COVID postmodern swag music is not easy to find. By way of his uninhibited, larger-than-life vocal gymnastics, he's drunk from the same glasses as pop culture's most consequential cross-bearers: A$AP Rocky and AWGE well before the 'Cozy Tapes,' J. Cole and Dreamville for 'ROTD III,' Playboi Carti through shared roots in Atlanta––even Post Malone when he cosplayed as a rapper. Where cursory emcees have been chewed up and spat out, KEY! has mutated and doubled his shelf life. 'Marquis,' his new project released in August, is an exercise in putting your hometown on a pedestal. KEY! acts as a bridge between underground Atlanta's past and present, creating a space where ManMan Savage's sludgy drawl can coexist with Bear1boss' raw, acid-washed buoyancy. (Read more at Passion Of The Weiss)
---

---

Three new tracks for you to snack on...
Oliver Rothstein, "The Books (feat. Oschino Vasquez)"
K-Riz, "Less Is More (feat. Ice Tha One)"
Danny Onionz, "On The Daily (feat. WESTSIDE BOOGIE)"
---