Irregular Vegetables #139
3 new songs you oughta know, by J.R Cruise and more + the weekly 420-friendly hip-hop links roundup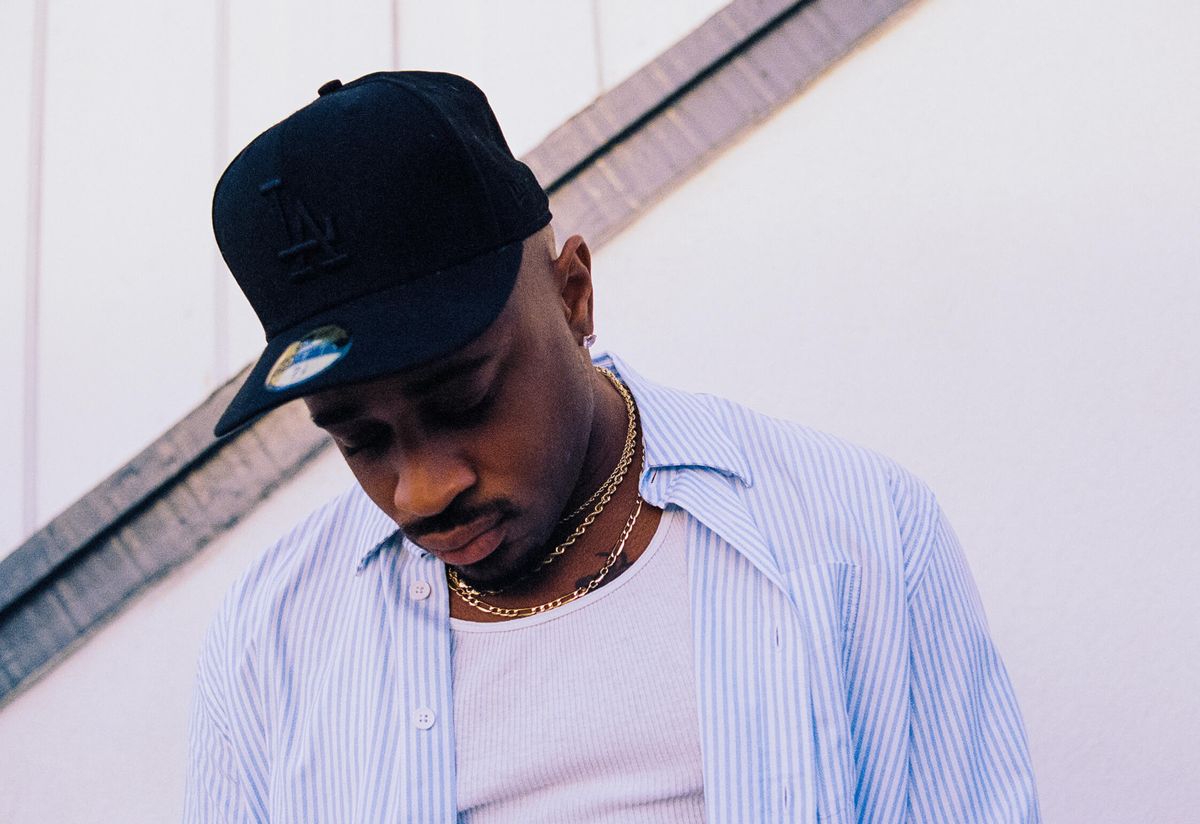 This newsletter marks the latest installment of Irregular Vegetables, a weekly series of CABBAGES emails where I share links to recent writings from other hip-hop/rap/cannabis journos and critics, squeezing in my own work as I see fit.
Enjoy this week's reads and keep scrolling for another edition of Crudites, where I recommend three recent singles/videos from hip-hop artists you may not be familiar with yet.

---

Westside Gunn On How Virgil Abloh & "Coming To The End" Of His Rap Career Inspired 'And Then You Pray For Me'
When Westside Gunn refers to himself as "the king of the underground," it's not hyperbole. The veteran rapper has spent the last decade-plus providing hip-hop with a streetwise, neo-boom-bap style that echoes heavily in the music of today. And as the founder of independent hip-hop label Griselda (and its related rap collective), Gunn's influence is felt through stars like his brother, Conway the Machine, his cousin, Benny the Butcher, and the enigmatic Mach-Hommy. But Gunn considers himself more a curator than a musician. He is obsessed with fashion and high art, more prone to mention going to see opera or buying a painting than jumping into a rhyme cipher. All of Westside Gunn's obsessions come together on his new album 'And Then You Pray For Me.' (Read more at Grammy.Com)
The Uncharted Territory Of Pras Michél's AI Courtroom Claims
Ready or not, Fugees member Pras Michél is facing AI head-on. Michél is demanding a new trial following his recent conviction on conspiracy charges in April. His legal argument is a novel one, as he's claiming his defense attorney used artificial intelligence in court, derailing a possible acquittal. Michél, legal name Prakazrel Michél, filed paperwork on October 16, 2023, alleging that defense attorney David Kenner botched his closing argument by relying on an "experimental" AI program that neglected important arguments — potentially leading to the rapper's conviction. "The closing was damaging to the defense," Michél's new attorneys, Peter Zeidenberg, Michael F. Dearington, David M. Tafuri, and Sarah "Cissy" Jackson wrote in court papers. Owing to the use of AI, the new lawyers claim, Kenner effectively admitted that Michél committed a crime during his closing. (Read more at Vulture)
Get Lost In Outrageously Prolific Rapper-Producer GAWD's Mind-Bending Musical Universe
As a producer, though, GAWD has been particularly productive as of late. Earlier this month he released 'Been Bout It,' a must-hear collaborative project with D.C.'s WiFiGawd on the mic (it's their third tape as duo and second of this year). Riding an endless stream of thumping 808s, GAWD's beats could split your ear drums. (In conversation he casually brings up landmark hard-hitting tapes like Gucci's 'The Burrprint' and Waka Flocka's 'Salute Me or Shoot Me' series.) Underneath the stuttering thrashes is a wide array of lush chords, trance-like synths, and computerized noises that call to mind everything from the helter skelter bounce of Timbaland to the silly mayhem of mid-2010s collectives like Goth Money Records and Metro Zu to the trunk rattling funk of late-'90s Memphis and New Orleans... No matter the project, GAWD is often on a wavelength that's unreachable unless you are stoned out of your mind. You just gotta buy in and get lost in the fog. (Read more at Pitchfork)
Meet RXK Nephew, The MC Making Rap Weird Again
A crucial part of RXKNephew's artistic power is also his alter ego, Slitherman, a nihilistic force of nature that mirrors the self-destructive, horny leanings of Jim Morrison's Lizard King, Kool Keith's Dr. Octagon, and Eminem's Slim Shady. He spits in the deliberately exaggerated growl of a Scooby Doo villain, and Slitherman's gory, mosh pit-inspiring verses often play out like X-rated 'Itchy & Scratchy' sketches. One minute, Slitherman might clown Chicago drill rapper Lil Durk for having "fake dreads", the next he could spit about having "more guns than a trailer park white boy". On brilliantly bizarre new single, 'Slitherman vs. Nephew', the rapper grapples between himself and this persona over a sample of John Carpenter's eerie Halloween theme music. Thrillingly, it is the former's twisted ideals ("I just put gasoline in your air fryer") that tend to prevail. "I am going to do a whole Slitherman album [before the end of 2023]," Nephew reveals, an element of caution entering his voice for the first time, "where you hear nothing but him." (Read more at Mixmag)
Elcamino Shares Lessons Learned From Griselda & Why Making Trap Music Isn't Easy
For fans of the rapper, his connection to Griselda was always a grey area—and rightfully so. However, as he tells HipHopDX, his connection was based on genuine brotherhood and not paperwork. "I could put out an album tomorrow and say it's Griselda," he says with a laugh. The comment is tongue-in-cheek, but it's also a flex. It makes you wonder why Elcamino isn't more revered outside his loyal fan base. After all, he's recognized and actively supported by some of the most respected 'rapper's rappers' in the game today, appearing on numerous high-profile releases. His debut on Benny The Butcher's BSF imprint, 'They Spit On Jesus,' is poised to change all that; while the quality of his albums remains consistent, this album, in particular, is the biggest platform he has to date—and the grandeur of the release isn't lost on him (Read more at HipHopDX)
---

---

Three new tracks for you to snack on...
J.R Cruise, "P&Q"
CTYZN, "Floater (feat. AKAI SOLO)"
NSJ Mali, "HOME"
---