Irregular Vegetables #140
3 new songs you oughta know, by Lord Apex and more + the weekly 420-friendly hip-hop links roundup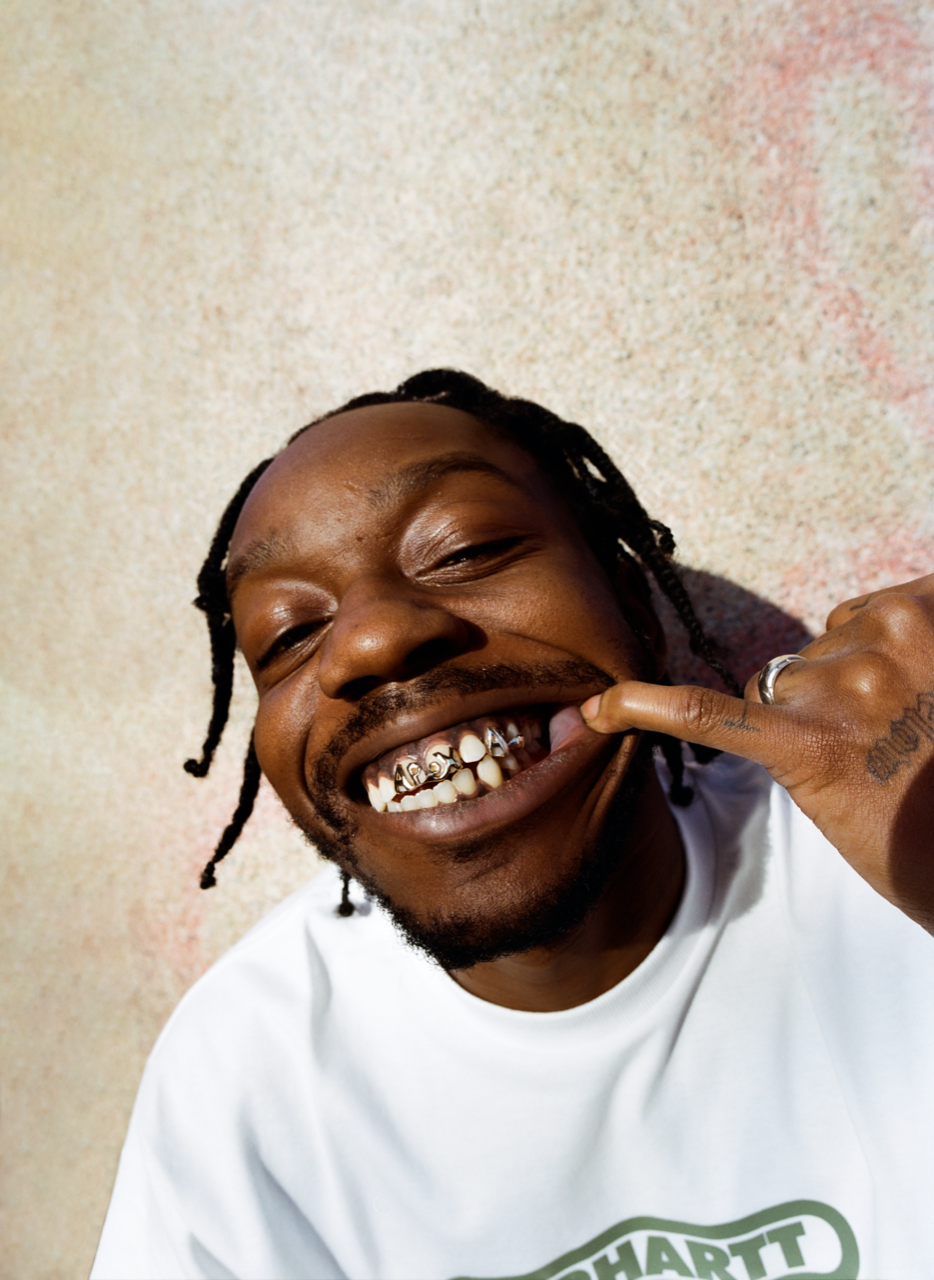 This newsletter marks the latest installment of Irregular Vegetables, a weekly series of CABBAGES emails where I share links to recent writings from other hip-hop/rap/cannabis journos and critics, squeezing in my own work as I see fit.
Enjoy this week's reads and keep scrolling for another edition of Crudites, where I recommend three recent singles/videos from hip-hop artists you may not be familiar with yet.

---

Kanye And Adidas: Money, Misconduct And The Price Of Appeasement
When the company ended the relationship last October, it appeared to be the culmination of weeks of Mr. West's inflammatory public remarks — targeting Jews and disparaging Black Lives Matter — and outside pressure on the brand to cut ties. But it was also the culmination of a decade of Adidas's tolerance behind the scenes. Inside their partnership, the artist made antisemitic and sexually offensive comments, displayed erratic behavior, and issued ever escalating demands, a New York Times examination found. Adidas's leaders, eager for the profits, time and again abided his misconduct. When he exploded in bitter outbursts at Adidas managers, the company typically sought not to rein him in but to appease him. In negotiations over the years, Adidas kept sweetening the deal, doubling down on its investment and tethering its fortunes more closely to him. Even as Mr. West voiced increasingly toxic beliefs, privately and publicly, Adidas stepped up production and released Yeezys more frequently. And executives disregarded employee concerns that his troubling conduct risked tainting the brand's reputation. (Read more at the New York Times)
Diamond D Reflects On 50 Years Of Hip-Hop
Hailing from the Bronx, he emerged as a prominent figure in the genre, benefitting from his proximity to trailblazing legends like Grand Wizzard Theodore, Melle Mel, and Jazzy Jay during his formative years. Today, Diamond D's impact on hip-hop is immeasurable, thanks to his integral role in the renowned Diggin' In The Crates or D.I.T.C crew, which boasts other legendary artists such as Fat Joe, Lord Finesse, and Buckwild. Throughout the last couple of decades, Diamond D has racked up a staggering list of production credits, working with some of the biggest names in the game like KRS-One, Busta Rhymes, and The Fugees. He soon began to carve his own path in the industry, becoming one of the first DJs to also rap and defining what it is to be a producer-rapper or rapper-producer—whichever you prefer. Though renowned for his work behind the boards, Diamond's skills on the mic are equally formidable. (Read more at Reverb)
Ibrahim Hamad Helped Build Dreamville, By Any Means Necessary
Westward expansion is neither a part of Dreamville nor Ib's master plan. Their goal isn't to grow the company as large as possible and then sell their stakes to a larger company to make a massive profit. Instead, Ib hopes that he can carry out the vision he, Cole, and the company had when they started the label over a decade ago, even when the 'Off-Season' rapper hangs up his jersey for good. "Do I want to get bigger? Yes, but on the terms of us doing things that we're passionate about," Hamad explains. "I don't want to set a goal of how we can scale this company up, I think about how we can do the best work on the things that we love and hope it makes the company bigger and have more impact around the world." (Read more at Complex)
Bad Bunny And Drake Are Making Offers Their Fans Can't Refuse
By referencing and portraying classic gangsters, Drake and Bunny are reining in the experimentation of prior works, isolating a formula for which the outsized arrogance of the crime boss reveling in the pride that goeth before the fall is a useful framing device. Drake employs Scarface's "You need people like me" speech in "Daylight" to set the scene for a verse where he denies involvement in a murder while boasting about having a shooter who's as effective as the Phoenix Suns' Devin Booker. The chorus of nadie's "Monaco" supposes a living Pablo Escobar would approve of Bunny, and the video ends with a blessing from Al Pacino. On both albums, sinister, melodic trap tunes and detours into R&B and dance music meet raps now riddled with defiance and disinterest. "I told Jimmy Jam I use a Grammy as a doorstop," Drake raps in the J. Cole collaboration "First Person Shooter." "Hoy me depositaron, a los Grammys nominaron," "Monaco" yawns, unfazed by the criticism money and accolades attract. "Otra vez me criticaron y ninguna me importaron." (Read more at Vulture)
---

---

Three new tracks for you to snack on...
Lord Apex, "The Good Fight"
DK, "Something Real (feat. Saukrates, Ghettosocks, Cesar Comanche, and Carlitta Durand)"
King Bliss, "Jody Watley"
---