Irregular Vegetables #141
3 new songs you oughta know, by Angry Blackmen and more + the weekly 420-friendly hip-hop links roundup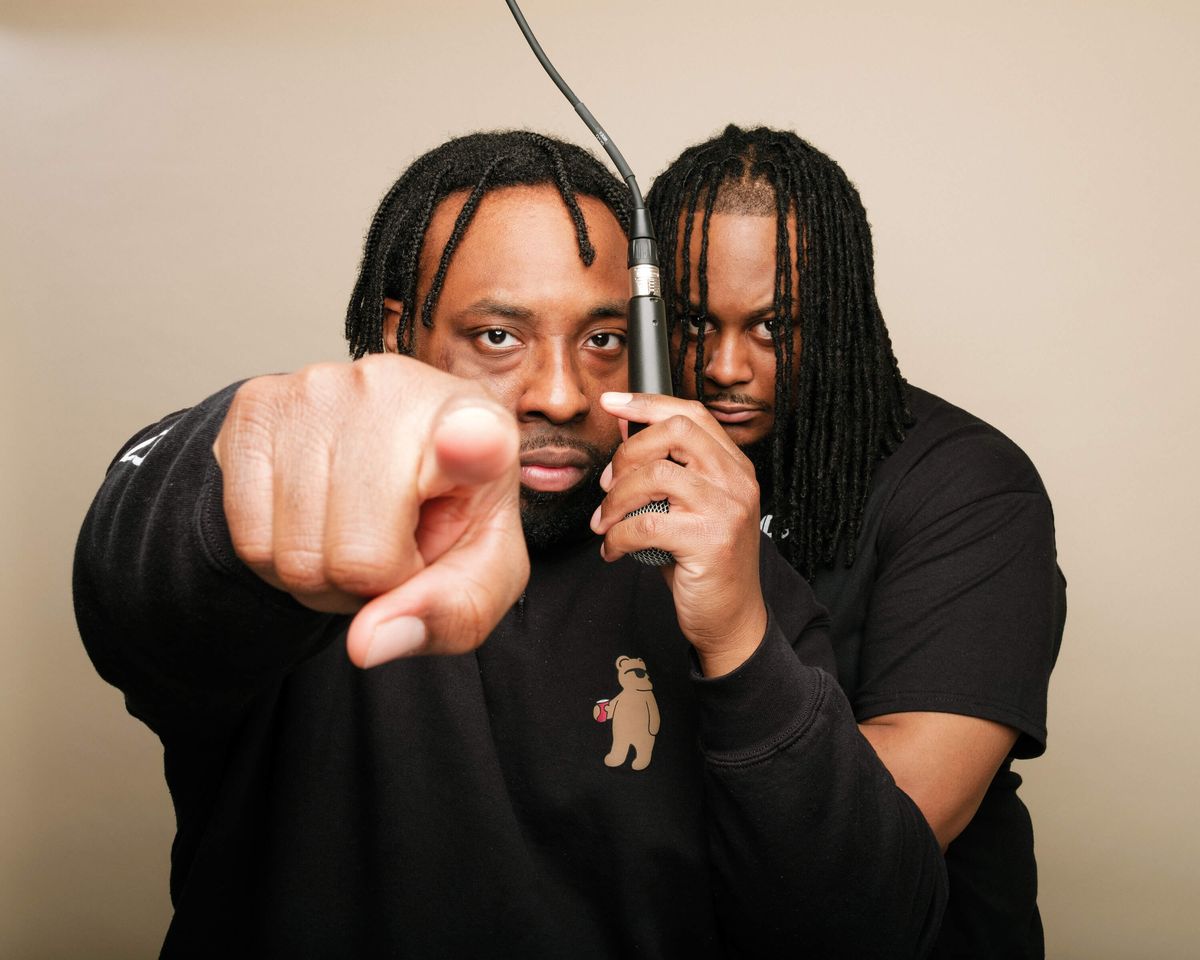 This newsletter marks the latest installment of Irregular Vegetables, a weekly series of CABBAGES emails where I share links to recent writings from other hip-hop/rap/cannabis journos and critics, squeezing in my own work as I see fit.
Enjoy this week's reads and keep scrolling for another edition of Crudites, where I recommend three recent singles/videos from hip-hop artists you may not be familiar with yet.

---

Almost every rapper you know and love is a lottery winner who has hit an eight million to one parlay with dozens of legs. As such, it shouldn't be a surprise that rappers tend to be gamblers. They're young, rich, and many come from cultures where shooting dice on the corner, betting on the NBA Finals with classmates, or wagering whether or not your friend can sink a crumpled-up takeout delivery bag in a small waste bin from across the room is part of the rhythm of existence. Hollis, Queens legend Ja Rule started off in the Cash Money Click almost 30 years ago, spent some time at the industry's pinnacle building his Murda Inc. empire with Irv Gotti, and is now running a concert series in New York and launching his own $250-a-bottle cab sauv with a winery in Sonoma Valley. Ja is, historically, hilarious, and incredibly open and honest about his life and his past—and that includes his wins and losses as a gambler. Which is to say: He doesn't hold back. Or as he puts it: "You're talking to a real gambler and not somebody that bullshits. I gamble for real." (Read more at GQ)
I Want To Show Another Path": An Interview With Rufus Sims
Nearly 30 years later, Rufus Sims Sr. is now free. And in a fitting twist, his son and namesake is one of the most impressive street rappers from the West Side of Chicago. Living up to the semi-mythic expectations, he's building a place for himself as one of the great storytellers in the Chicago tradition that includes Common, Kanye West, and Saba. He's similarly an artist who makes you feel directly invested in his life story and as if you have a personal stake in all his family dynamics. "I was an honor roll student playing sports, but when I came out of school all the gangsters shook my hand [because of my dad's reputation]; I guess there was an allure to that," Sims admits during our candid phone interview. "In my mind rolling with the gangsters made me feel closer to my father and would make him prouder of me. Out of my love for my dad, I started spending more and more time in the hood." (Read more at Passion Of The Weiss)
Veeze, The Detroit Rapper Everyone's Betting On
Veeze is in town for the first stop on his first national headlining tour—running from October through Thanksgiving—and has just released the deluxe edition of 'Ganger,' his sophomore effort and possible rap album of the year contender. Veeze accurately describes the project as "his second debut," coming four years after his cult mixtape, 'Navy Wavy,' which made him a person of interest in underground regional rap nerd Internet circles. The 21-track album has been the catalyst for his recent groundswell of support. It's an album that displays the four years between projects weren't wasted. Veeze is on surer footing, still with an exceptional ear for beats, but more importantly, with his drunken boxer style, able to reclaim and crush production other rappers wouldn't be able to find pockets in. His humor has found its audience, with several of his gargled, inebriated logic punchlines serving as bar of the year candidates, if there was an actual award for that. (Read more at Complex)
Rick Ross Is Living Large And Loving Life In Las Vegas
Drai's has been at the forefront of championing hip-hop music in Vegas, platforming one rapper after another at a time when EDM DJs dominated the Strip. "I'm in the position now where I can go and party wherever I want," offers Ross. "And we love to party here." It's 11 p.m. and I'm in Ross' palatial hotel suite at the nearby Palms, replete with a movie theater, stocked kitchen, and pool table. In a few hours, the 47-year-old will rock the stage of Drai's in front of a packed house that'll include Ja Rule (donning a Jheri-curl wig for Halloween). But for now, the Miami MC is lounging around, shooting pool in a white T-shirt, colorful shorts, and black flip-flops, while puffing on blunt after blunt, as this reporter dances around him asking questions. (Read more at Rolling Stone)
---

---

Three new tracks for you to snack on...
Angry Blackmen, "Stanley Kubrick"
Bobby Woody, "27"
Revival Season, "Pump"
---