Irregular Vegetables #143
3 new songs you oughta know, by AKTHESAVIOR x sagun and more + the weekly 420-friendly hip-hop links roundup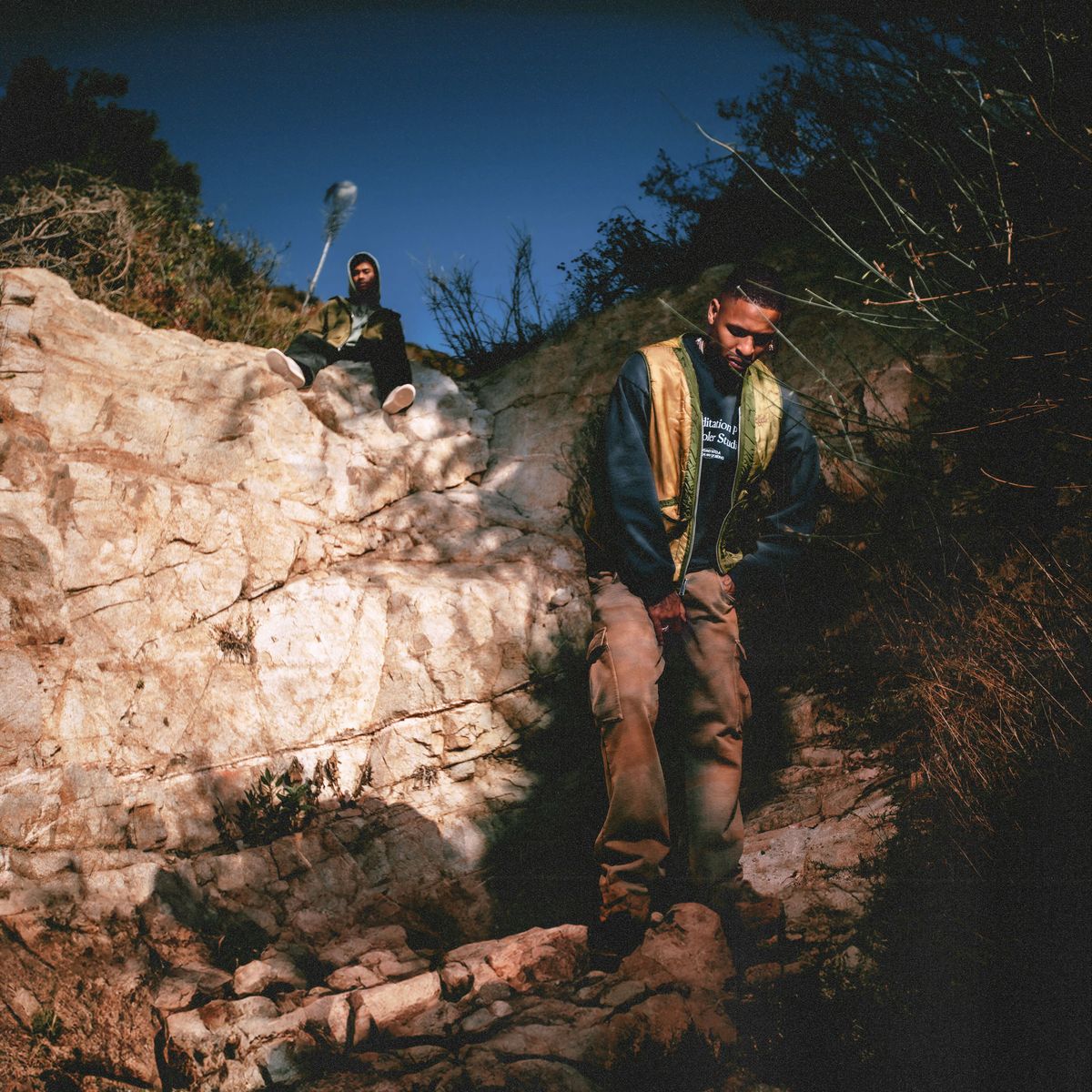 This newsletter marks the latest installment of Irregular Vegetables, a weekly series of CABBAGES emails where I share links to recent writings from other hip-hop/rap/cannabis journos and critics, squeezing in my own work as I see fit.
Enjoy this week's reads and keep scrolling for another edition of Crudites, where I recommend three recent singles/videos from hip-hop artists you may not be familiar with yet.

---

Sean Combs Is Accused By Cassie Of Years of Abuse In Lawsuit
The suit says that after seeing the violent repercussions of rejecting Mr. Combs, and the extent to which he would isolate her from her support network, "Ms. Ventura felt that saying 'no' to Mr. Combs would cost her something — her family, her friends, her career, or even her life." And though she tried to leave Mr. Combs, the suit says he sent his employees to lure her back. In one incident described in the court papers, Ms. Ventura says that in early 2012, Mr. Combs grew so angry about her dating the rapper Kid Cudi that he said he would blow up the rapper's car. "Around that time," the suit says, "Kid Cudi's car exploded in his driveway." Through a spokeswoman, Kid Cudi confirmed Ms. Ventura's account that he had a car that exploded. "This is all true," he said. (Read more at the New York Times)
As part of promotion for the tour, B. Cool-Aid established a dress code of leather or formal attire for the evening. Very few people were decked out but no one seemed to mind due to the temperature. It was sweltering but drinks were cheap (for DC). When we first got there, we happened to catch Siifu right as he was coming down from the rooftop bar. He greeted us with a warm welcome, introducing us to the crew. Because Pink Siifu has roots on the East Coast, spending more and more time in the DMV and Baltimore in recent years (his twins were born in the same hospital I was: Mercy Hospital in Mount Vernon, Downtown Baltimore) it felt like a homecoming of sorts. Friends and family of Fly Anakin and Pink Siifu were in attendance. Pink Siifu himself describes this B. Cool-Aid project as "family reunion" music, so, naturally, they hosted one in the green room after the show. Once everyone had performed and finally retired to the green room, we got to spend some quality time with Siifu, Fly Anakin, Ahwlee, Quelle Chris, and Ankhlejohn. They treated us like we'd known them our whole lives. (Read more at No Bells)
Meet The Experimental L.A. Collective That Helped Shape Andre 3000's Flute Album
L.A.-based musician Matthew "Matthewdavid" McQueen is credited on Andre 3000's debut solo album, New Blue Sun, as providing "mycelial electronics." The 39-year-old founder of the record label and music collective Leaving released Mycelium Music in April, an album inspired by the interconnected networks of fungi and produced in large part using an open-source, script-based instrument called Norns, which allows users to create and manipulate sounds by breaking apart and stretching samples into grains or bits. When he got the call from New Blue Sun co-producer Carlos Niño — a longtime friend and supporter of the label — to meet Andre 3000 for a session, Niño told him to bring his "little music computer." That session would eventually lead to "Ninety Three 'Til Infinity And Beyoncé," a three-minute sonic excursion that unfurls like a shimmering curtain gently introducing the album's second half... The whole experience, McQueen says, felt almost like destiny. (Read more at Rolling Stone)
Analyzing Missy Elliott's Enduring Impact On Music And Culture
Missy Elliott trailblazed across her debut, and in the years that followed, scored a knack for curating productions and writing for other talent. Beyond her infamous writing work across Aaliyah's 'One In A Million,' Missy Elliott helped many women across R&B and hip-hop to articulate themselves and craft distinct direction in musicality and artistry, making music more than just a pursuit for self, but an opportunity to forge communities and motivate those outside of her immediate spheres of influence. In the '90s, her influence is best seen in the work of singer Tweet, who she pushed to expand outside of the group Sugah when she invited her to provide vocals for her Miss E... So Addictive's opener. To this day, Tweet credits both that feature and Missy's wider motivation and guidance for music direction. The pair recently reunited at the eighth annual Black Music Honors this June, where Tweet honored her alongside 702. (Read more at Complex)
---

---

Three new tracks for you to snack on...
AKTHESAVIOR & sagun, "No Scars"
Giulia Tess & They Hate Change, "4-4-2"
Di-Vincent, "My Way (feat. Miči)"
---