Irregular Vegetables, Vol. 92
3 new songs you oughta know + the weekly 420-friendly hip-hop links roundup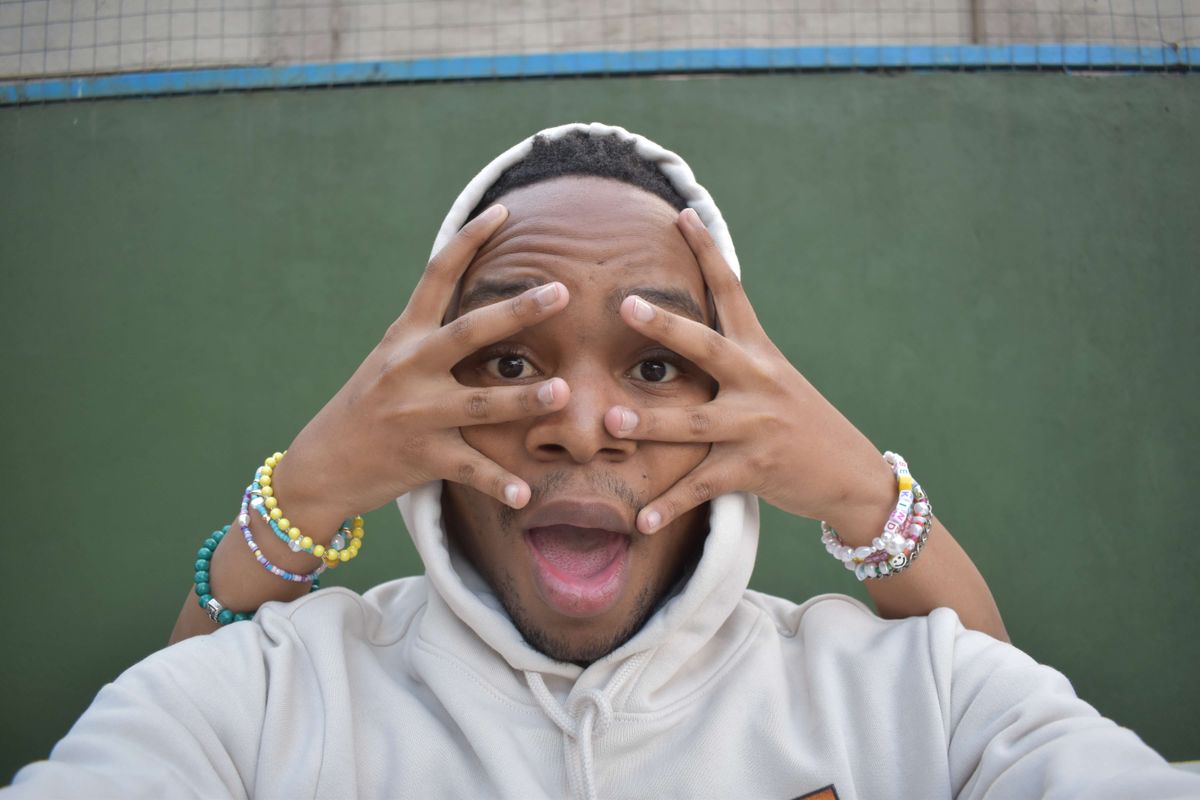 This newsletter marks the latest installment of Irregular Vegetables, a (semi-) weekly series of CABBAGES emails where I share links to recent writings from other hip-hop/rap/cannabis journos and critics, squeezing in my own work as I see fit. These 420-friendly editions hit inboxes on Thursdays.
Enjoy this week's reads and keep scrolling for another edition of Crudites, where I recommend three recent singles/videos from hip-hop artists you may not be familiar with yet.
---

Lil Baby Knows Exactly What You Want From Him
Lil Baby's chart reign dovetails with a precarious moment for Atlanta hip-hop, as local political leadership and law enforcement seek to portray the culture as a network of criminal enterprises. Gunna — Lil Baby's longtime partner in rhyme and co-star of 2018's 'Drip Harder' mixtape — and Thug are both in jail awaiting trial on RICO charges insinuating that their Young Stoner Life label is a front for a drug and gun operation. Gucci Mane's artist Pooh Shiesty is serving five years after pleading guilty in January to a federal firearm conspiracy charge stemming from a 2020 shooting. The same year, Lil Baby lost his best friend Marlo to gun violence; last year, he was arrested for marijuana possession in Paris. Like Lil Durk, his partner on last June's tandem album 'The Voice of the Heroes,' Baby is trying to apply the wisdom he picked up growing up in the shadow of gang violence to the music business, all the while building careers so other artists can see his success, making art about street life without drawing the wrong kind of attention to themselves. (Read more at Vulture)
Don't Expect Governors To Heed Biden's Weed Plea
The governors most sympathetic to the president's goal of pardoning those with nonviolent marijuana offenses are way ahead of him, having wiped records or set up systems for people to get their convictions expunged as state lawmakers legalized weed. In New York, for example, some marijuana convictions will be automatically expunged under a law that legalized cannabis last year. And in Illinois, Democratic Gov. JB Pritzker issued a blanket pardon for more than 9,000 people in January 2021, about a year after the state legalized recreational weed. Even in some states where Democratic governors might be inclined to act on Biden's directive — like Minnesota, Louisiana and Kansas — their options are limited because state law doesn't allow them to issue mass pardons for certain groups of offenders. (Read more at Politico)
The Generous Life And Tragic Death Of Young Dolph
The day before Young Dolph left on his final trip to Memphis, he and his partner, Mia Jaye, were at their Georgia home, planning a major step in their decade-long relationship. The maverick rapper, known for his deep drawl, defiant bravado, generous cash giveaways, and powerhouse independent label, Paper Route Empire, said he not only wanted to get married in 2022 — but also had a very specific request for how the celebration should unfold. The couple discussed keeping the wedding a secret, only telling guests they were invited to a formal, fairy-tale-themed ball to celebrate Jaye's April birthday at a winery. After surprising everyone with a wedding ceremony, Dolph wanted to shift the spotlight to his parents, Adolph and Diane Thornton, and have them renew their own marriage vows in front of all of their family and friends. (Read more at Rolling Stone)
Mr. Nice Guys, A D.C. Cannabis Store, Sues City Over Money Police Seized
The lawsuit filed last week focuses on two raids that occurred on the same day in August 2021, when police with warrants searched two Mr. Nice Guys locations at 409 Eighth Street SE and 1922 Ninth Street NW. According to the lawsuit, police seized more than $67,000 and destroyed two ATMs at the shop while searching the Ninth Street location. An MPD spokesperson said three people were arrested at the store and charged with possession with intent to distribute marijuana and possession with intent to distribute a controlled substance. The U.S. attorney's office for the District of Columbia chose not to prosecute those who were arrested, according to the lawsuit... Lawyers for Mr. Nice Guys argue in court filings that because all the charges were either dismissed or not prosecuted, the money seized from the shop should no longer be required as evidence and returned. (Read more at the Washington Post)
While running to his backyard to find his copy of Black Music by Amiri Baraka, Mavi considers the oft-repeated generalization that his style of music — and that of others in his niche subgenre of jazz-injected rap — is predominantly consumed by white audiences. The theory might have gotten more traction after Mavi went on tour with the current crème de la scène, Jack Harlow, in 2021. Mavi rejects this notion: "Toni Morrison says, 'The assumption is that a reader is a white person, and that troubles me.' And I make the type of songs you gotta read. So that assumption is not something I welcome. And it's not true." Although Mavi's musical genealogy dates back to his upbringing of going to the studio with his producer dad as a baby and watching his mom sing in a gospel quartet, his predilection for poetry and literature made him want to begin actually creating music. (Read more at MTV)
New York Seems To Have A Weed Store On Every Corner
Now, a so-called "gray market" has popped up across the state and city in the form of smoke shops and dispensaries and trucks and delis selling cannabis. Some of them are engaging in a gifting scheme, where you pay $60 for a sticker or other token product and they give you weed as a present alongside it, since gifting marijuana is now legal in the state. The OCM says that this is, in fact, not a legal workaround because, sorry, a sticker doesn't cost $60, though some attorneys I spoke with, including Holland, disputed that. Regardless, many are just selling it flat out. Enforcement efforts to curb the activity have been a little bit tricky because neither state officials nor local authorities want the NYPD going in to raid stores and make arrests. "The idea of rounding up Black and brown bodega store owners is a political nightmare," said Jesse Campoamor, a chief architect and negotiator of the Marijuana Regulation and Taxation Act (MRTA), New York's landmark cannabis legislation. (Read more at Vox)
---

---

Three new tracks for you to snack on...
Chubs, "Mattanza (feat. Eddie Kaine)"
Dazy Lyn, "Recognize Me (feat. Osbe Chill)"
L E F, "Diagnosis"
---