Irregular Vegetables, Vol. 96
3 new songs you oughta know + the weekly 420-friendly hip-hop links roundup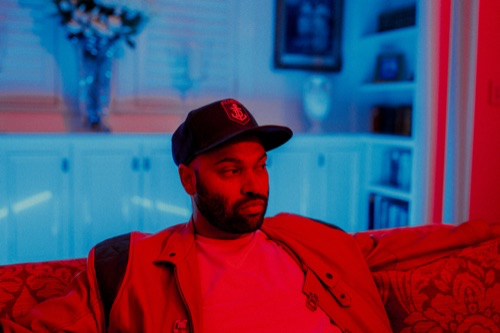 This newsletter marks the latest installment of Irregular Vegetables, a (semi-) weekly series of CABBAGES emails where I share links to recent writings from other hip-hop/rap/cannabis journos and critics, squeezing in my own work as I see fit. These 420-friendly editions hit inboxes on Thursdays.
Enjoy this week's reads and keep scrolling for another edition of Crudites, where I recommend three recent singles/videos from hip-hop artists you may not be familiar with yet.
---

How New York City Became A Free-For-All Of Unlicensed Weed
Supporters of the unlicensed shops say they are employing people and serving a clientele left waiting for legal retail locations that have been slow to launch. New York legalized cannabis last year in March. Since legalization, cannabis shops have surfaced nearly everywhere: two blocks from a police precinct station house in Long Island City, across an intersection from a middle school in Harlem and on top of a subway station in Williamsburg, for example... Even with the uncertainty surrounding unregulated sellers, Paula Collins, a lawyer who represents smoke shop and convenience store owners who sell cannabis, said that closing them down would be a mistake. Closing stores would mean layoffs for thousands of workers, she said. And it would punish owners who have helped to normalize cannabis and buoy the commercial real estate market, she added. Instead of cracking down on the shops, Ms. Collins said the state should try legitimizing them. (Read more at the New York Times)
After 33 Years Of 'Hell,' The D.O.C. Is On The Rebound
Curry was spared his life at age 21, but after 21 hours of surgery repairing a crushed larynx, lost the tool that gave him his livelihood. The now-54-year-old rap icon's reconciliation with that tragedy was not gradual over these past 33 years. Not in the slightest. He struggled with being grateful that he was alive when he felt cursed by an accident that left him with a deep, gravelly voice. "Bro, I just got to the grateful part," Curry, a.k.a. "Doc," tells us in a new interview. "Those 33 years was f***ing hell. It was really a beast. And I did every foul thing that you could do to yourself to try to get outta here. Cause that pain was tough." (Read more at Yahoo)
Many People with Bipolar Disorder Use Cannabis. It May Sometimes Help
Cannabis and bipolar disorder do not go particularly well together. Consumption may increase manic and psychotic symptoms, and there may be a greater risk of suicide. But can the allure of cannabis be explained as a mere form of substance misuse? Why are people with bipolar disorder so attracted to marijuana? Could they be getting any possible benefit from it? Alannah Miranda of the University of California, San Diego, is a postdoctoral scholar working with U.C.S.D. psychiatry professors William Perry and Arpi Minassian to explore these questions. Miranda presented her and her colleagues' unpublished work at this year's giant Society for Neuroscience conference, which attracted more than 24,000 people earlier this month. (Read more at Scientific American)
Babyface Ray's Neverending Hustle
Ray's like a veteran player in the middle of a Cinderella run, entirely aware of the stakes and unwilling to blow his shot. If 'FACE' was a polished blockbuster, then his new album, 'MOB,' is something like its gritty director's cut. Musically, it's a return to a rawer sound, combining the run-and-gun energy of his quarantine EP 'For You' and projects from his past with the conversational and filmic style he's refined over the last few years. With 'MOB,' Ray is approaching a more natural balance between the reality raps he built his reputation off of at home and songs that feel like plays for wider listenership. (Read more at The FADER)
---

---

Three new tracks for you to snack on...
Cruz Patterson, "Mr. Lazy"
D-Styles & J Scienide, "When The Wind Blows"
VLTR KMBT, "Flowerpot Head (feat. Shockrocka)"
---