Irregular Vegetables, Vol. 95
3 new songs you oughta know + the weekly 420-friendly hip-hop links roundup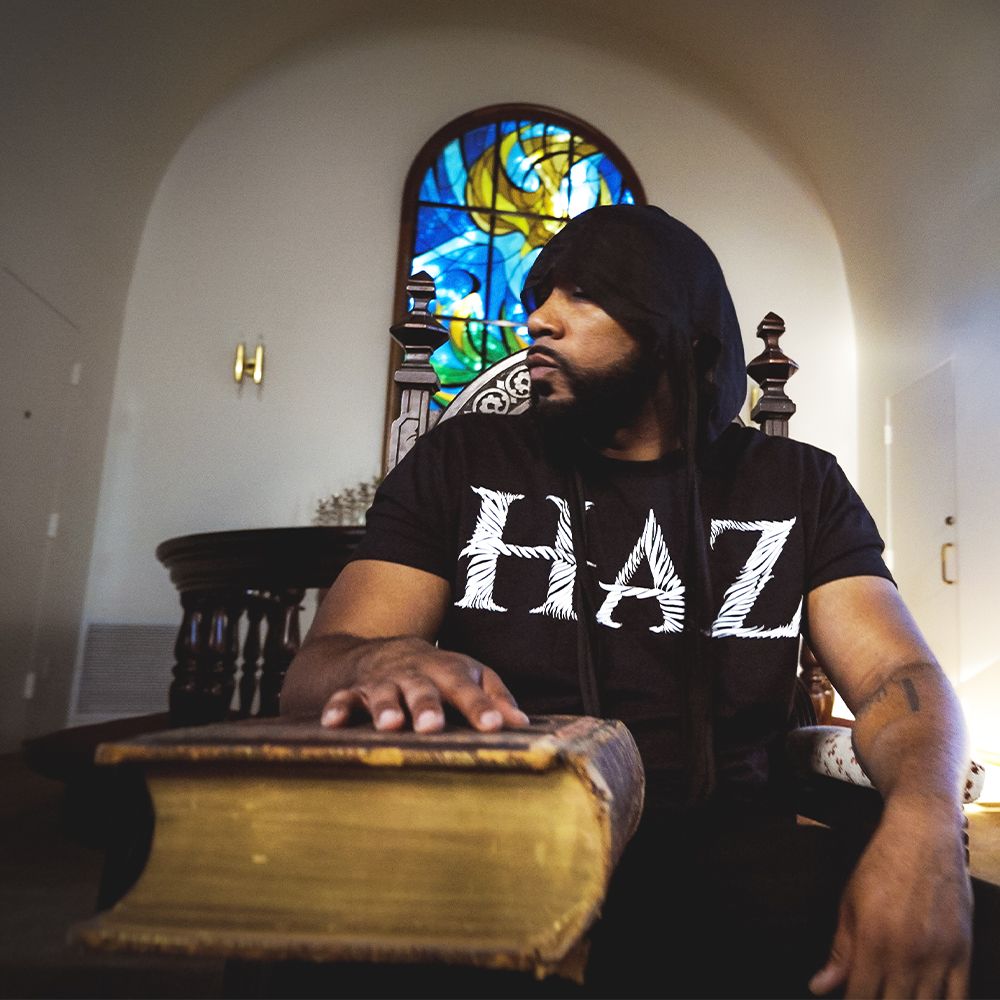 This newsletter marks the latest installment of Irregular Vegetables, a (semi-) weekly series of CABBAGES emails where I share links to recent writings from other hip-hop / rap / cannabis journos and critics, squeezing in my own work as I see fit. These 420-friendly editions hit inboxes on Thursdays, but this Thursday is Th*nksg*v*ng so I'm dropping this on Wednesday.
Enjoy this week's reads and keep scrolling for another edition of Crudites, where I recommend three recent singles/videos from hip-hop artists you may not be familiar with yet.
---

billy woods Would Rather You Be A Little Uncomfortable
"I don't make music to make people feel comfortable or reaffirm all the things that they already thought," woods says. "If you listen to a whole album and never had to question one of your beliefs or your opinions about the world, or yourself, then you weren't really listening. I want to make the true believers as uncomfortable as the hardened cynics because both of them are doing the same thing: Trying to protect themselves from the true nature of this world, in its staggering beauty and its infinite horrors. I am here to plunge a knife into the gaps in that makeshift armor, so you can feel it, see the blood and know that there is no protection."  (Read more at Brooklyn Magazine)
New York Cannabis Farms Have $750 Million Of Weed—And Nowhere To Sell It
Though a rampant gray market is already up and running, not one legal recreational dispensary has yet opened in New York, despite the state regulator's repeated assurances that cannabis stores would be a fixture by the end of this year. The languishing stockpiles — estimated to weigh around 300,000 pounds, according to the Office of Cannabis Management — pose a host of problems for farmers, not least of which is that over time, cannabis can deteriorate. Based on an average estimated wholesale value of about $2,500 per pound, according to Cannabis Benchmarks, a research firm that tracks wholesale marijuana prices nationwide, the hoard could be worth as much as $750 million. If farmers don't get their harvest into stores soon, that near-billion-dollar revenue will eventually start to dwindle. In the meantime, farmers have to figure out how to store it indefinitely, making sure the weed is as fresh as possible while also keeping it safe from theft or potential contamination. (Read more at Bloomberg)
How Roc Marciano Became King Of The Rap Underground
As a rapper, Marciano's style is imitable; he rhymes with urgency and magnetism that's unmistakably New York like he's got places to be and people to see, but he's going to drop off some gems before he bounces. Whether it's capsules like "tried to throw Grits on a pimp and missed," or meme-worthy gems like "if we don't see alike, you don't see the light," Roc stuffs his verses with rewindable material delivered in a distinctly off-kilter flow. Meanwhile, Roc's sonic ingenuity has become ingrained in hip-hop production. When in-the-know listeners first heard the intro to Drake's 'Certified Lover Boy,' a drumless, twangy vocal loop, they immediately attributed it to him. He says he has mixed feelings about what's become regarded as his signature approach. (Read more at Rolling Stone)
New York's Gray Market Cannabis Crackdown Begins In Brooklyn
Both raids are a wake-up call for many sellers and buyers across the state. Expect stronger and more widespread crackdowns once the first dispensary licenses go out next week. The participation of the Office of Cannabis Management, and the multi-agency coordination, indicates that the Brooklyn action wasn't merely a one-off raid ordered by a local precinct captain. OCM Chief Equity Officer Damian Fagon told Fox 5 NY last night that gray market sellers had fair warning that their actions will exclude them from future license opportunities. "Unfortunately, it's very shortsighted," Fagon said of gray market operations like Big Chief. (Read more at Leafly)
Fat Joe Reflects On His Time With Big Pun, Losing The Grammy To Chance the Rapper And His Lost Jay-Z Collab
I've cheered for Fat Joe many more times during the past three decades. Witnessing him introduce the world to the rap sensation Big Pun, and then, after Pun's tragic passing, develop himself into a true mega rap star in the 2000s. A certified platinum artist behind two of hip-hop biggest and most respected anthems: Terror Squad's 2004 "Lean Back" and, twelve years later, his other mega collaboration with Remy Ma, "All The Way Up." The latter song was so infectious it helped Joe make amends with fellow New York MC rival Jay-Z after many years of tension. Since 2017, Fat Joe has been managed by Jay-Z's Roc Nation and he's carved out a lucrative life outside of music that, even years after witnessing his successful reinvention from tough guy to music star, still feels surprising. Joe always knew how to make a record for radio—see: "What's Luv?"—but there was always an element of street grittiness that make seeing him guest host Wendy Williams' talk show or making happy chat with Drew Barrymore feel a little jarring. (Read more at GQ)
At Danksgiving, There's No Need To Go Outside For A Smoke
Until fairly recently, Danksgiving wasn't much more than a funny word that cannabis fans used for smoking weed on Thanksgiving. It's easy to see how the portmanteau came about: "dank," a slang term for high-quality weed, fits into the name of a holiday that appeals to the appetite—whether one is high or not... Just one day before the holiday is another event promoting cannabis consumption: Green Wednesday, the weed shopper's equivalent of Black Friday. Online sales of marijuana on Green Wednesday last year rose 78 percent over the average for the previous three Wednesdays, according to data provided by Jane Technologies, a company that markets sales technology to more than 2,800 dispensaries in 38 states. (Read more at the New York Times)
On The Exploitation Of Black Rappers' Deaths
Rap heightens the ability for media to display brutalized Black bodies, by way of gangster rap which parlayed into the artform across the '80s and conflates the artform for rappers deserving and being subject to death as an only outcome. Platforms like Fox attribute it to being a primary cause of violence, whilst controversial figures like Lakeith Stanfield argue that you can't be pro-Black if you consume the genre. Over time, we've seen many a figure revered for overcoming violence, documenting violence on wax, and still traversing their muddier realities whilst pursuing a rap career. 50 Cent is positioned as one of these figures, particularly on his "Guess Who's Back" mixtape debut and 'Get Rich or Die Tryin' album, both of which followed his 2000 nine-time shooting... In other words, rappers being viewed as figures frequenting more heinous environments to their counterparts across musical genres, means that they are viewed as more susceptible to death and thus figures worthy of less respect, victimhood, or empathy. (Read more at Complex)
---

---

Three new tracks for you to snack on...
Hiding From Tomorrow, ".38 Special"
Johaz & Nottz, "Slay (feat. HookMaster Jaz)"
$ilkMoney, "I Ate 14gs Of Mushrooms And Bwoy Oh Bwoy"
---