Irregular Vegetables, Vol. 97
3 new songs you oughta know + the weekly 420-friendly hip-hop links roundup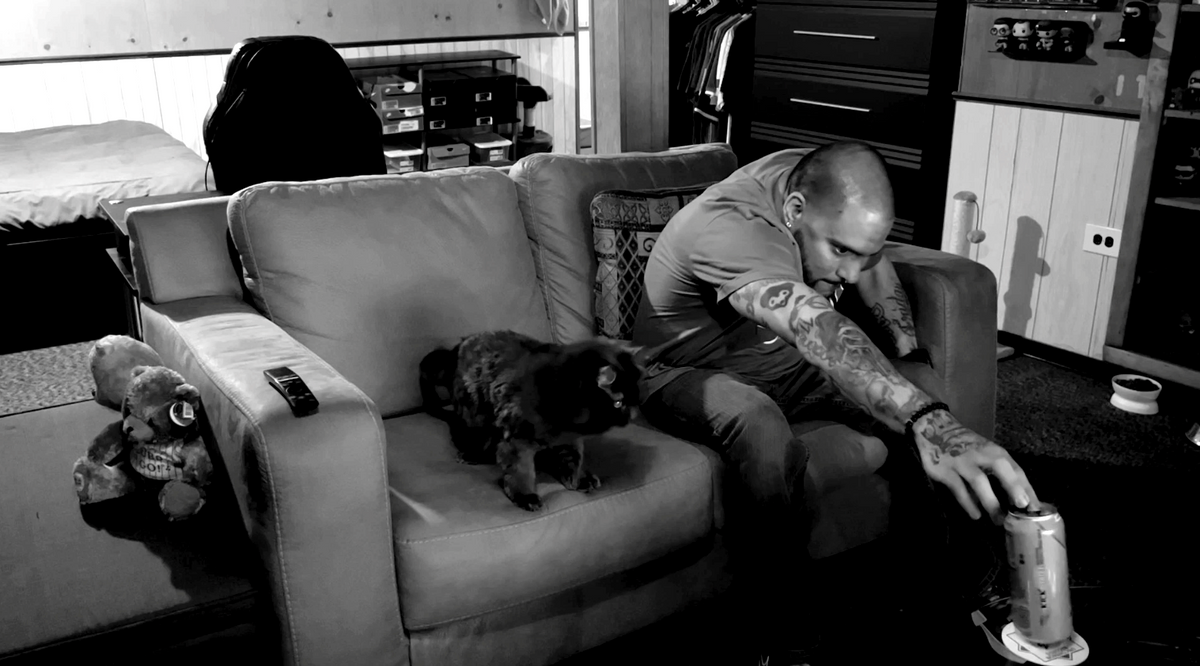 This newsletter marks the latest installment of Irregular Vegetables, a (semi-) weekly series of CABBAGES emails where I share links to recent writings from other hip-hop/rap/cannabis journos and critics, squeezing in my own work as I see fit. These 420-friendly editions hit inboxes on Thursdays.
Enjoy this week's reads and keep scrolling for another edition of Crudites, where I recommend three recent singles/videos from hip-hop artists you may not be familiar with yet.
---

Inside The Murky $200M Effort To Kickstart NY's Marijuana Industry
However, in the months following the announcement, questions and concerns about Impact Ventures began circulating throughout the state's cannabis industry: Is the team raising money? Who are they talking to? What are their qualifications? What happens if they can't find investors? In September, through the state's Freedom of Information Law, NY Cannabis Insider requested records detailing DASNY's vetting and hiring process around this contract. The agency has not produced those documents as of Dec. 1. As a result, we did our own vetting by interviewing cannabis entrepreneurs, industry experts and others across several states; by using research tools to look at financial histories; and by fact-checking public claims made by Webber and Willis. What quickly became apparent was that most – if not all – of Webber's and Willis' major accomplishments in the cannabis space, touted throughout news publications, press releases and in private meetings, have never materialized.  (Read more at NY Cannabis Insider)
Catching Up With Hip-Hop Supergroup Mount Westmore: 'It Felt Like Being A Kid Again'
In Los Angeles, Ice Cube sparked the rise of gangsta rap as part of N.W.A in the late '80s, before Snoop Dogg broke out of Long Beach to introduce G-Funk to the masses through his landmark 1993 album 'Doggystyle.' With colorful lingo and slick-talking raps, E-40 and Too Short have steered the sound of the Bay Area since first emerging in the 1980s. And in the past decades, these four have taken their sound around the globe through countless tours and millennium-defying hits... But when the world ground to a halt in 2020 amid the coronavirus pandemic, they joined forces to create Mount Westmore, a bona fide super-group connecting the Bay to L.A. On their debut album, titled 'Snoop, 40, Cube and Short,' they're quick to remind you of their founding father status, advising you to follow their footsteps on "Lace You Up" before flipping culture vultures the bird on "Have a Nice Day." (Read more at the Los Angeles Times)
Efforts To Make Legal Cannabis Industry Equitable Are Falling Flat
Black and Latino entrepreneurs seeking to capitalize on the new market have been tripped up by steep application fees, lawsuits and state programs that have favored entrenched players. Even when minority businesses do obtain a prized license to sell or grow marijuana, they face a paralyzing problem: little or no access to cash. "We're walking into a headwind," said Akele Parnell, a 38-year-old Black entrepreneur in Chicago. His company, 11th Level Inc., last year was granted licenses to grow and sell cannabis in Illinois. A legal challenge to the state's program kept all work on his company and other minority-owned enterprises in the state frozen until June. Now he is struggling to raise the $8 million to $10 million he said he needs to set up a grow operation and dispensary. (Read more at the Wall Street Journal)
From Fatherhood To A New Album, ASAP Rocky Is Loving Every Moment
Rocky's recent musical output has led many fans to believe he is gearing up for a follow-up to his 2018 experimental album, 'Testing.' In May, he said he was "wrapping up the album." Now, seven months later, the multifaceted artist says he's still in the process of finishing the project, but it will be here sooner than you think. "Without giving out too many surprises, it's some cool shit in store," he tells Complex. "And it's not a situation where they are going to have to wait long. It's like ASAP, no pun intended." (Read more at Complex)
When the cannabis lifestyle brand House of Puff started in 2018, its founder and chief executive, Kristina Lopez Adduci, 36, noticed an increase in the bridal cannabis market. "Little by little, we started getting inquiries from brides specifically," Ms. Lopez Adduci said. Whether they were having a bridal shower or a bachelorette party, these customers were seeking to bridge the gap between their big day and their penchant for marijuana. Ms. Lopez Adduci said brides were requesting gift boxes that could be customized with various House of Puff products, like its pastel-hued pipes and rolling trays. "That was four years ago," Ms. Lopez Adduci said. "And then now, all these states are legalizing adult use. Finally, after many conversations and emails, we had to invest in gift boxes because we've gotten so many inquiries from brides saying, 'Hey, I want to get this.'" (Read more at the New York Times)
Looking Back At "We're All In The Same Gang"
Concepcion had been paralyzed from a gunshot, and saw a way to try and use his clout as one of the most respected godfathers in the Crips to bring together rap stars to help raise awareness and reach the youth. In 1988, "Self-Destruction" had been the brainchild of the Stop The Violence Movement, famously started by KRS-One after the murder of Boogie Down Productions co-founder Scott La Rock, and amidst rising violence at rap concerts. "We're All In The Same Gang" would address California's gangbanging culture, and it would prominently feature the West Coast's stars of the time. Concepcion would tap Dr. Dre of N.W.A. to produce the track. Ruthless Records heavily factored into the success of "...Same Gang." In addition to Dre's production, Eazy and MC Ren from N.W.A. make appearances on the song. (Read more at Rock The Bells)
---

---

Three new tracks for you to snack on...
Chubs & Remain Raw, "Burly Function Luncheonette"
Onelight, "Higher (Feat. Jay Cue)"
Short Fuze, "The Chronic (Pain)"
---