Irregular Vegetables #113: miles cooke
A Q&A / video premiere from the Karma Kid + 3 new songs you oughta know + the weekly 420-friendly hip-hop links roundup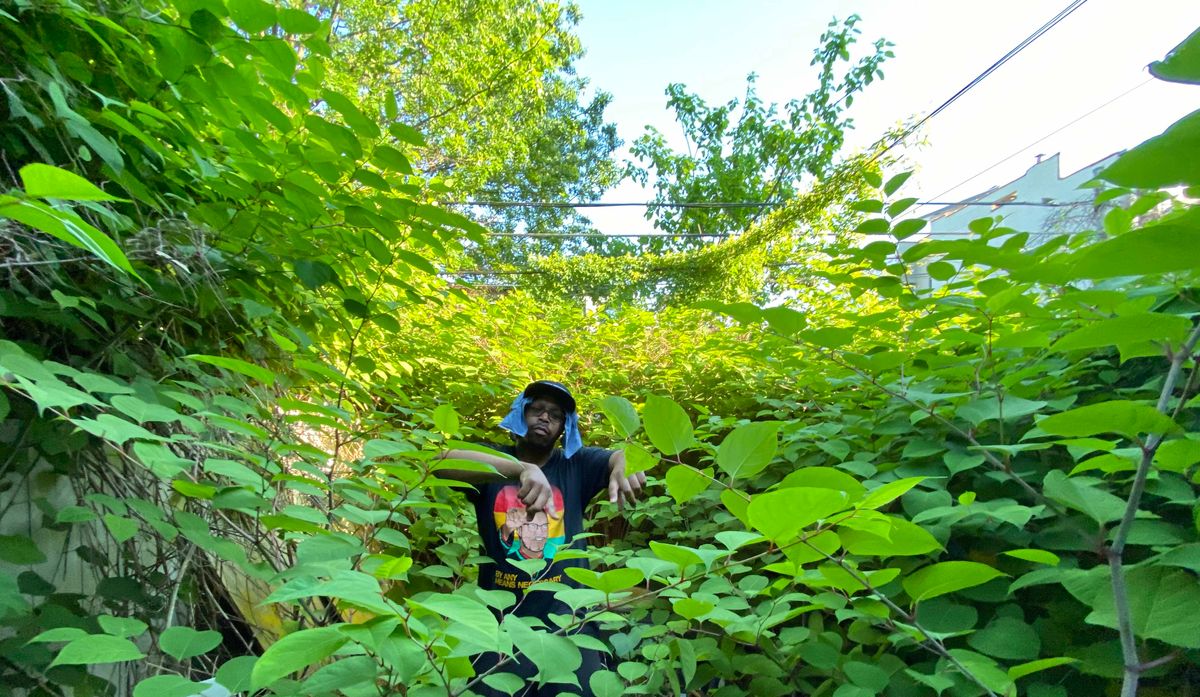 This newsletter marks the latest installment of Irregular Vegetables, a (semi-) weekly series of CABBAGES emails where I share links to recent writings from other hip-hop/rap/cannabis journos and critics, squeezing in my own work as I see fit. These 420-friendly editions hit inboxes on Thursdays.
Enjoy this week's reads and keep scrolling for a Q&A with–and exclusive music video premiere from–miles cooke. Then stick around at the end for another edition of Crudites, where I recommend three recent singles/videos from hip-hop artists you may not be familiar with yet.
---

Large Professor Is Still Providing 'Relentless, Ill Boom Bap' At 51
Legendary rapper-producer Large Professor saw no better way to celebrate his 51st birthday than by doing what he loved — rocking a crowd. On March 22, the day after his birthday, the Queens legend played an hourlong set at New York City's Starchild Lounge rooftop bar to a crowd of hip-hop heads spanning hip-hop's 50 years. His set mostly consisted of classic soul and funk songs containing breakbeats later sampled in classic hip-hop songs, such as Brentford All Stars' "Greedy G," sampled by Carlos Bess for Ghostface Killah's "Cherchez La Ghost." Even without playing much rap until the end, the set felt like an homage to the genre's origins. (Read more at Rolling Stone)
Lucas began rapping at age 21 after a handful of years producing and building a local scene in Amherst. From his earliest punk days, Lucas realized there was no infrastructure for the music culture he hoped to cultivate. Heavily inspired by the f*ck-it-we'll-do-it attitude of Odd Future, DJ Lucas and his Dark World Records comrades set out to redefine what a Western Mass. music scene could look and sound like. From his earliest days working with local rapper LuieGo to now connecting with stewards of the New York scene–Wiki, Subjxct 5, Papo2oo4–DJ Lucas developed his artist identity around building something bigger than a solo rap career. Dark World Records represented "something that wasn't there," as Lucas puts it. "We always talked about that, as kids, 'These noise powerhouses in Mass. aren't going to f*ck with us.' We never felt like those people would accept us as musicians. We had to create something to explain ourselves." (Read more at Passion of the Weiss)
The Lavish Comforts Of Larry June & The Alchemist
As June told us in an interview a few days after the album preview, his resolve (at least on this project) is indebted to working with one of rap's most hospitable producers. And Alchemist is fully aware of how verdant, effortless, and elemental their connection is. Both Larry and Al have been battered first-hand by the dark arts of the music industry. Following their several respective false starts with the majors, they've channeled those shared battles into sturdy but adaptable blueprints for how to almost entirely avoid the insidious machine as an independent artist. They describe their untethering from the label system as nothing short of a revelation. And the immutable security of complete creative and financial control radiates off every sleek syllable and carefully-cropped sound segment since they made the pivot. (Read more at Okauplayer)
Rappers Who Have Their Own THC Brand
You're on a plane and look over your left shoulder at the pilot. He's passed out. His last words are, "Now we ready to roll." Next thing you know, you're in a car smoking a joint, and he miraculously comes back to life. This time saying, he's "rolling joints bigger than King Kong's fingers." You, now higher than a giraffe's neck, call your girl cause you "boutta catch another flight." She shows up with a bottle of Belaire Rose. To your surprise, flight "444" has two first-class seats available. You jet off to the Islands. Rosé is pouring, and lollipop edibles are being passed. The vibes are strong. You hear voices in the distance, they're calling you closer. Suddenly a bell rings, and your dream comes to an end. It's the morning, and it's time to smoke. (Read more at Hot New Hip Hop)
---

---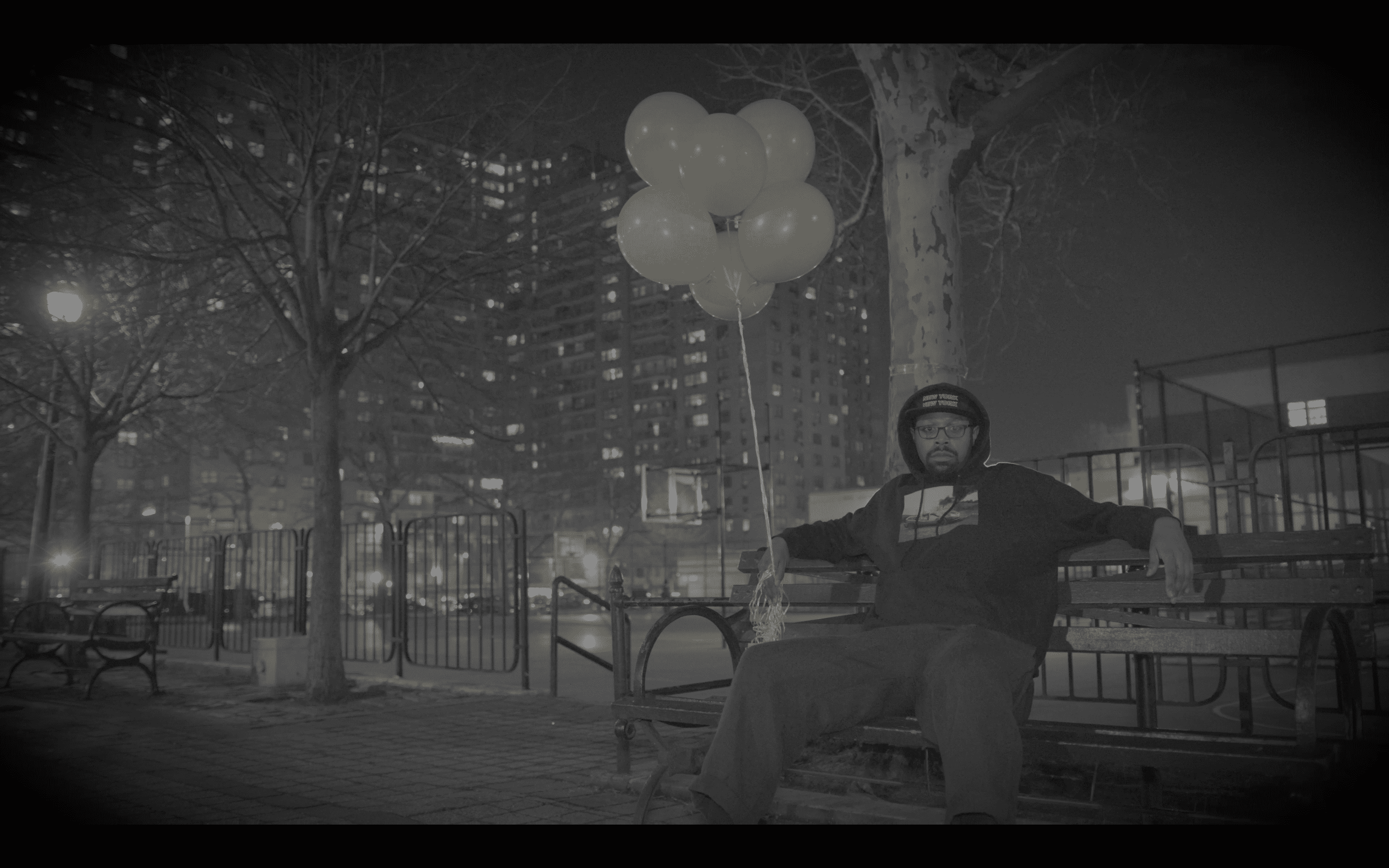 Three questions. Three answers. That's a wrap.
Brooklyn-based rapper/producer miles cooke made a strong first impression with last fall's i used to feel things. Today, CABBAGES premieres his brand new music video for album highlight "strangers" directed by fellow Karma Kids associate Duncecap. Watch the video below after a Q&A with the artist about his process and more.
While i used to feel things is your debut album, yet artistically you seem to have arrived in a state far more formed than most first-timers. What can you tell us about your journey as a rapper and producer that got you to this record?

I've been rapping for many years, but up until I started working on this record, I didn't feel like I had done enough with the craft to earn a place to share what I was creating. I had worked behind the scenes in art/music many years ago and kept some close ties as a result. This record probably started in 2015 when I got a battery put in my back by a rapper I look up to and admire. He gave me a lot of feedback on my early demos (none of which are on this record) that started to shape what you hear to date. This record is a culmination of searching for my voice for many years. The majority of the work didn't start until early/mid 2021 after experimenting for the years prior but not really ever feeling confident about putting my foot forward. In short, I tried to keep my head down until I thought I had something I thought was worth sharing.
Your single "strangers" packs a lot–lyrically speaking–into a relatively tight run time. As a lyricist, how do you go about structuring a song like that?
A lot of this record is me trying to abandon typical song structure. There are a handful of rappers I love that don't have a single album I like in their catalog, but their radio show freestyles etc… are untouchable. I think some rappers lose some of their magic when they set out to make an album because it doesn't really play up their strengths. I just felt like rapping in a no-frills manner on this record and that mostly influenced the structuring of this song and many others.
Now that i used to feel things has been out in the world for a minute, how has that overall experience influenced or otherwise impacted your process?

I'd like to think it hasn't but I'm sure it has subconsciously. Most of the criticisms of the record are around the length of the songs. I considered doubling down and making the songs shorter but just to have a laugh. I'm going into the next record and treating the process like the first one. The only difference is I know where I felt like the ideas didn't fully meet my vision at times and I've been lucky enough to have other producers sending me beats as well. I'm going to keep my head down and make another record that is for me first and foremost. If people like it then I'll just consider myself fortunate.
i used to feel things is available wherever music is streamed or sold. Purchase or stream it here.
---

Three new tracks for you to snack on...
JoeJas, "LAX"
Kid Abstrakt & Leo Low Pass, "Keep It Jazzy (feat. Vsteeze)"
Ovrkast., "TBH!"
---