Irregular Vegetables: UNIIQU3
A Q&A with Jersey Club's queen + 3 new songs you oughta know + the weekly 420-friendly hip-hop links roundup #116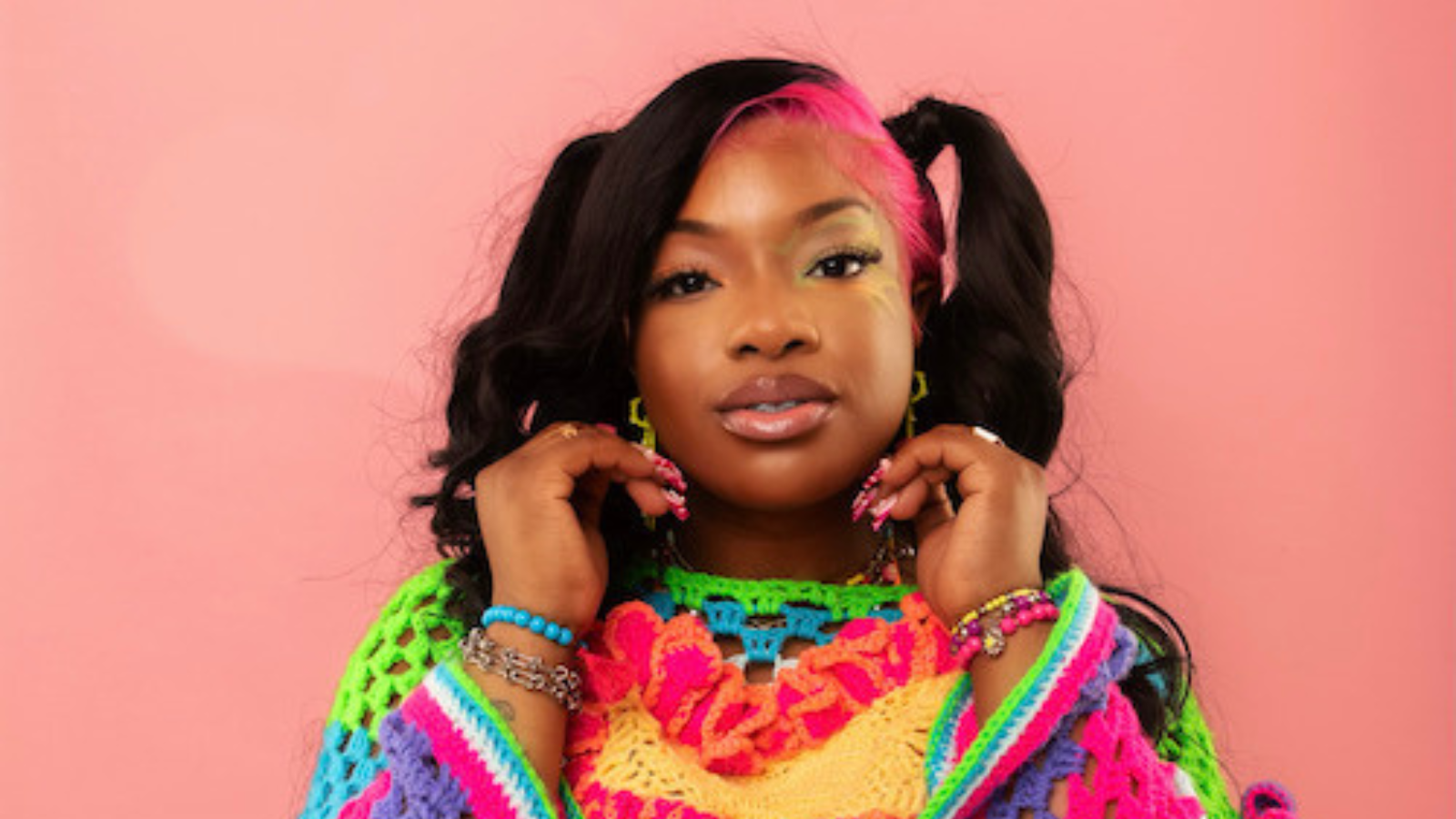 This newsletter marks the latest installment of Irregular Vegetables, a (semi-) weekly series of CABBAGES emails where I share links to recent writings from other hip-hop/rap/cannabis journos and critics, squeezing in my own work as I see fit. These 420-friendly editions hit inboxes on Thursdays.
Enjoy this week's reads and keep scrolling for a Q&A with UNIIQU3. Then stick around at the end for another edition of Crudites, where I recommend three recent singles/videos from hip-hop artists you may not be familiar with yet.
---

Nicholas Craven & Mike Shabb On 'Shadow Moses,' Kevin Durant Shout Outs, And That Jay-Z Photo
Before meeting Nicholas Craven in the heart of the pandemic, Mike Shabb knew he had to make a change in his approach if he wanted to capitalize on his potential. Though his earlier music leaned heavily on what was trendy at the time, Shabb loved what Griselda was up to and realized he could make a career of it. He conducted research on the group's producers, eventually learning that Nicholas Craven was behind the production of some of the most prevalent rappers in the drumless-loop scenes. Shabb sent Craven a collection of beats similar to what the latter had been cooking for years. Craven immediately saw his potential and took him in, effectively beginning their mentor-mentee relationship. (Read more at Complex)
Earl Sweatshirt Tells Ta-Nehisi Coates About His Cultural Trust Fund
It's not everyday you turn 28, but for Earl Sweatshirt, it's more than just an annual milestone. The Los Angeles-based rapper—born Thebe Neruda Kgositsile—recently rang in his birthday, and the release of his latest album, 'Sick,' after a show in New Orleans, and spent the following morning in bed (naturally) taking stock. Since releasing his debut mixtape, 'Earl,' as a member of Odd Future at the age of 16, Kgositsile has established himself as a musical unicorn—both an artist's artist, and one of widespread listener acclaim. Over the past 12 years, Earl has collaborated with the likes of Tyler, The Creator (his fellow Odd Future member), Frank Ocean, Mac Miller, Flying Lotus, and countless other icons of hip-hop's new vanguard. A wunderkind by all accounts, Kgositsile, now a father himself, has a lot to celebrate—and process. (Read more at Interview)
How Weed Strains Get Their (Amusing, Provocative, Downright Wacky) Names
It's folks who breed cannabis, folks like Ben Lind, who are responsible for most of the weed names you think about when you think about weed names. These genetics-obsessed seedsmiths crossbreed various strains with the intention of highlighting specific characteristics (aromas, appearances, effects on users, time to flower, among others) and suppressing others. Even with today's big-money stakes, cannabis farmers, retailers, and even publicly held, vertically integrated, multi-state operations mostly defer to names bestowed on the plant by the breeder. Theoretically, breeders can christen their new varietal with whatever wackadoodle name pops into their buzzy brains. But often they look backward, leaning on lineage and, in a creatively weedy way, saluting the two "parent" strains they've crossed when naming the child. A classic example: Blueberry crossed with White Widow gave us Berry White. (Read more at Esquire)
On His Podcast 'Wine And Hip Hop,' Jermaine Stone Aims To Bridge Cultures
For older generations of wine lovers, it's an unusual thing to see or hear Mr. Stone trading Jay-Z lyrics with Ms. de Rothschild or Mr. Seysses. But it demonstrates, in vivid contrast to the wine industry, how hip-hop has been embraced globally. In the reach of its audience, at least, hip-hop might provide an aspirational model for wine. "The wine world can seem very exclusive and old-school," Ms. de Rothschild wrote in an email. "In most people's eyes, it's still very much seen as a white tablecloth product that belongs in a sacred world of sit-down dinners." With Mr. Stone, she said, Lafite hopes to cross its seemingly cloistered world with cultures like hip-hop and street food. (Read more at the New York Times)
How Lloyd Banks Found His Voice Late In His Career
In a professional career that has spanned more than 20 years, Lloyd Banks has gone from being one of the most promising new young rappers (under the tutelage of 50 Cent and G-Unit) to a respected veteran. But the Banks of now isn't the one from even 15 years ago. Musically, his palette is still infused with '90s-inspired Mobb Deep, Murda Muzik beats — which has come in vogue now partially because of the success of Griselda, Roc Marciano, and The Alchemist. But as a writer and performer, he's changed — he has mostly done away with the punchlines that made him a star, adopting a more malleable, descriptive, and at times vulnerable storytelling style. His latest album is 'The Course of the Inevitable 3,' a Rudy Giuliani-era throwback that sees him collaborating with New York City contemporaries like Method Man, Cormega, Tony Yayo, Vado, and Dave East. The album puts a capstone on the trilogy that has sparked a mini reemergence for Banks. (Read more at Okayplayer)
---

---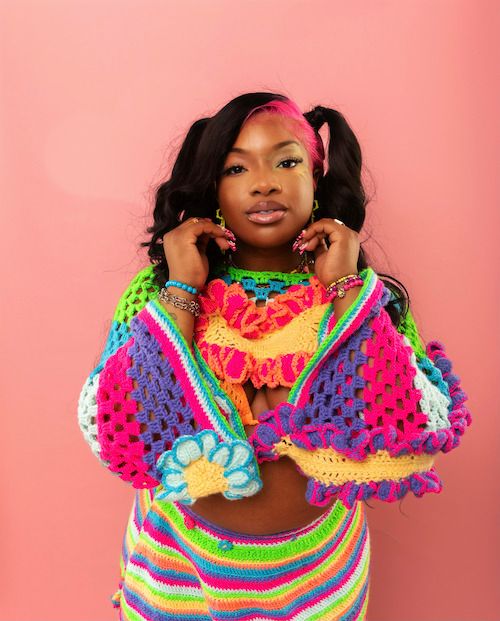 Three questions. Three answers. That's a wrap.
Newark native UNIIQU3 effectively serves as Jersey Club's most prominent ambassador. As a DJ, rapper, and producer, the artist born Cherise Gary has been a key figure and pioneer in helping to spread of this once-underground homegrown sound into the global mainstream. Currently on tour in Europe, she hopped onto Zoom to chat with CABBAGES about a number of topics, including her brand-new single "Jersey Club Movie" (music video below).
Your success and the growth of Jersey Club music are clearly linked. When you're out there performing for audiences all over the world, are you able to recognize your work paying off, or you're in a sort of "locked in" mode?

It's both. Sometimes I'm super just like, this is life, I guess. And then there's a part of me, when I go certain places, I get like emotional inside. I get a little choked up. They're really playing Jersey Club everywhere. My fans know all the words. I love to ask people who come to my shows where they found me. I'm lucky–it's a lot of word of mouth, which is pretty cool. I feel like these days it's hard to stumble up on good music organically, because it's all pushed in your face through the algorithm.

I'll say these experiences, they definitely inspire me. Every day, the life that I live, going to different places, hearing different sounds outside of the Jersey Club flavor that they appreciate, it's really inspiring to me. I like to go crate digging certain places. I stay for the other DJ sets, especially like when I'm at a place where I've never played before. Of course I always stay for all the DJ sets in London. There's some of the best curating selectors, so that all really inspires me production-wise.
Tell us a bit about your new single "Movie," which has more of an R&B vibe to it than some of your previous releases like 2001's clubbier Heartbeats.
As an artist, I always was trying to find a balance between being a producer, playing out my own tracks, and also writing my own tracks. I started off as a vocalist; I've been a Broadway baby in the past. I've always sang and did poetry, so this was just a way to appeal to a new audience a little bit and flex something that I was already doing.
Right now, Jersey Club is in a space where it is being discovered by a new mainstream audience–and being re-appreciated by fans. They wanna support it. The hip hop scene artists are discovering Jersey Club, and I think it's great. All the dance music lovers have appreciated Jersey Club for as long as it's been out, whether you were able to see it or not, because social media is a new form of consuming news and spreading stuff.
I'm putting a little bit more effort into people seeing the artist side of me, outside of just seeing the producer and the DJ side. I just wanted to have fun again. Heartbeats, it was serious, but in a very fun, digestible party way. I wanted to just get back to the fun. I'm over the heartbreak, clearly, and I feel like everywhere I go, I'm making a movie. So I was just like, let's make a movie like I am a movie.
Nowadays you're seeing this international recognition and mainstreaming for Jersey Club, but obviously there's a risk of misrepresentation, of someone using it without appreciating or crediting it properly. How then do you keep things authentic, to represent properly the way it should be represented, from your perspective?
Every genre has a history to it, and I feel with other genres, people have been so passionate about letting people know who are the founders of house music, who are the founders of hip hop, of rock & roll. So why not do the same for Jersey Club? It's only 20 years old, so it's still a baby. A lot of things could get misconstrued, and I've definitely been making sure that, as one of the first ladies to really take Jersey Club on a global stage, that I'm making room for women to be accepted into the genre. Everywhere I go, like, I'm so, you know, I'm so open with letting people just talk to me about Jersey Club, how it is back home and what's going on there.
I've really been doing my best to have more workshops where I could speak to people. When I go overseas or if I'm back at home, I'll have a workshop so I could educate people on the club culture. I also throw my PBNJ parties that are growing to be kind of like a baby festival right now. I've been using that as a platform to put on other club artists from Philly, from Baltimore, from New Jersey, so that people could take a chance on us for these bigger festival markets that I've been blessed to play. I don't want there to be tokenization. There's so many other people that make Jersey Club. I know that I'm a great artist and that's what got me to where I am today, but there's room for other people to be playing their sounds, rather than somebody from the mainstream who just started making Jersey Club because they heard it on TikTok. And there's nothing wrong with that. I just think that people should make more of an effort to stay connected to the roots of something, because you're always gonna have a fan base and support if you do that.
Say for instance, Lil Uzi Vert. I know that a part of the success of "Just Wanna Rock" is because he had a producer from New Jersey, MCVertt, produce it. So of course, now the whole New Jersey is gonna support, because that's all we've been wanting: credit. And, you know, when it comes to Black genres, they often get appropriated. So it's important to be able to give us a chance. We created the sound, we know the ins-and-outs, the ups-downs and all of it, rather than the masses just trying to imitate it .
---

Three new tracks for you to snack on...
Abderraouf B Grissa & Dan Drohan, "RBGxDD (Theme)"
Brian Nasty, "Time I Leave"
Sh8kes, "Regrets (feat. The Musalini)"
---