"I can't be fucked around or muffed around / I can't be held down, check the sound / And keep in tuned on point on target / The revolution won't be thwarted / A setback cause my man it's plain to see / Must end all white supremacy"
I was probably ten when I first heard this song, no doubt after digging through my older cousin's record crates. The video for "The Devil Made Me Do It" had been banned from MTV in 1990, a reminder that negative depictions of cops in rap videos were still too much for squeamish white executives in the PMRC-addled era. Even with the clip shielded from view, the lyrics did more than the visuals could, talking revolution and targeting white supremacy. It would take just a few months after Paris' corresponding album release for Rodney King to be beaten by LAPD officers in the streets, a crime captured on video camera well before cellphone capabilities. Though chronologically sparked by the travesty of justice upon acquitting three of the four officers charged in the assault, the 1992 riots were a long time coming. Silencing Paris' voice by blocking him in the mainstream media didn't negate his message, and that was what rang out in those streets that April and May. So if you didn't see these George Floyd protests coming, that says a lot about you.
This newsletter marks the twelfth installment of Irregular Vegetables, a weekly series of CABBAGES' emails where I share links to recent writings from other hip-hop/rap journos and critics. This edition is a little different, in that some of the best music writing of the past week has been less about the music than about focusing on issues of social justice and the Black experience in the U.S. Check out this week's reads and be sure to scroll down to check out a bonus Lettuce Wraps Q&A with rapper Darko The Super, who vows to donate half the proceeds from his new album Nevermind to Black Lives Matter and the National Police Accountability Project.
---

To George Floyd a.k.a. Big Floyd Of The Legendary Screwed Up Click
It shouldn't add value to George Floyd's life that he had close proximity to one of the most innovative figures in hip-hop's history. But this knowledge does add the necessary color for the public to get some sense of what he meant to his community while he was living. He contributed to a form of hip-hop that has garnered international respect, proudly represented his hometown, and moved to Minneapolis for a chance to expand as a person. It's important to share these things because they underline something that many white Americans (cops or otherwise) fail to acknowledge, which is that Black people are entitled to a sense of individuality. (Read more at The Fader)
The Music Industry Fails Black People Every Day
Universal Music Group earned over $3 billion in revenue in 2018, with labels under its umbrella like Capitol, Def Jam, and Interscope reaping those benefits. This week, those labels, along with others, participated in #BlackoutTuesday, a protest organized by Jamila Thomas and Brianna Agyemang, two Black women in the industry. In a statement released by Def Jam, the label is promising to "do MORE," but what does that mean? If you can't confidently pledge to dismantle the systems that uphold white supremacy and its residual effects, like predominantly white boardrooms, you don't deserve entry in those communities. (Read more at Vice)
'He Shook the World': George Floyd's Legendary Houston Legacy
It was an era before CDs, MP3 downloads, and social media, which has made keeping the memory of these foundational talents alive a "vocal tradition [that] gets passed on from one person to another," according to Paul Wall. "[Big Floyd] would rap on tapes, but you would also hear other rappers say his name on tapes. Big Pokey saying something about Big Floyd. Lil' Keke saying something about Big Floyd. Mike D saying something about Big Floyd," Wall begins. "For the people that would come, it would be people from everyday walks of life. His mixtape '[Chapter 007:] Ballin' In Da Mall,' that's one of the ones where there's like legend behind the mixtape. He supposedly worked at Foot Locker, him and some other people. It was one of their birthdays. I think it was Big Floyd's birthday and they come. And 'what you want to do for your birthday?' 'I want to do a Screw tape.' 'Aight, on my birthday we'll go over there.' That's what a lot of people would do." (Read more at Rolling Stone)
Hip-Hop Was Shining A Light On Police Brutality Long Before Social Media Did
Barred from elite art schools where they could dance and paint, they took to the streets, making walls and trains their canvases, performing on corners and in parks — anywhere they could lay out their broken-down cardboard boxes. Without expensive instruments, they used looted sound equipment — namely, record players and mixing boards — to make music that expressed the joy, pain, frustration, and yearning for freedom in their young hearts. Their drum machines and four-track recorders and microphones became the tools to record the words used to speak their truth to power. A large part of that truth, unfortunately, has always involved violent overreach by police forces all across the nation. (Read more at Uproxx)
Run The Jewels: 'I Want The Oppressors To Know They Haven't Created Complete Hopelessness'
The media reporting on protests doesn't help this feeling that the killing of black people doesn't trouble the majority, he says. "It really does feel like nobody gives a shit, even when they do, because the media is … not going to tell you that there were white people on the ground and black people on the ground, different races and sexes. They're going to preach separation, they're going to preach fear, conservatism v liberalism – they're going to keep stoking those fires. So, we have some action to do now. Giving a shit is the first phase: now let's progress it." (Read more at The Guardian)
Black Anger & Fighting the Good Fight
Several bites into our meal, a cop car drove up the street and stopped in the middle of the intersection. As a small group of Black boys, we tensed up. The car sat for about five seconds before turning on its lights and siren and turning to go back down the hill. We shrugged and kept the conversation moving. Five minutes later, the same cop car pulled back up, sat for five seconds, put on its lights and siren, and turned back down the hill. This behavior was no mere coincidence; we needed to be the fuck gone. (Read more at DJBooth)
Why Urbano Artists' Scarce Comments On The #BLM Movement Are A Problem
In the days following Floyd's murder, few if any urbano artists voiced any concerns about Black lives, save for one poignant post by Daddy Yankee. That's not to say that the litmus test for support of a community should be their contribution to one's art—it should be basic humanity 101—but given urbano's massive connection to Black and Afro-diasporic sounds, it should have come as a siren song from the very artists who have amassed wealth in a genre that was built on the backs of Black artists. (Read more at Remezcla)
Trae tha Truth on His Friend George Floyd's Link to Houston Hip-Hop and the Fight for Justice
George Floyd had roots in Houston's influential hip-hop scene. After growing up in the city's Third Ward, he was a member of DJ Screw's hometown collective, the Screwed Up Click. Rapping as Big Floyd, his booming voice appeared on various Screw mixtapes in the late 1990s. A handful of tracks with his verses have been circulating since the 46-year-old was killed by a police officer in Minneapolis on May 25, setting off protests against racial injustice all over the country. (Read more at Pitchfork)
Don't Forget How Your Favorite Celebrity Reacted To This Moment
What's communicated in celebrities' pleas for peace, and expressed in their silence is their self-interest. Black celebrities' capital is their proximity to whiteness. It's what allows them to fashion themselves "the Black Bill Gates," fight for Forbes spots, and be well-paid figureheads for liberal politicians and corporations seeking to attract Black support. It's what also makes them resources for record labels, movie studios, and media conglomerates that invest in private prisons and other vessels of systemic inequality. How many are brave enough to go against that mighty conglomerate? (Read more at Okayplayer)
'Our Job Has Always Been to Reflect the Times': Why Terrace Martin Made His Fearless New Song
"The message of 'Pig Feet' that I'm trying to get across is A, awareness, B, strength, and C, fearlessness," Martin tells Complex. "The song is very fearless. I want people to instill that in their lives. It's okay to be fearful, but to be fearless is much stronger right now. So, instead of pumping out Kumbaya, I want to pump out awareness and stay ready for whatever. That could mean whatever you feel 'stay ready' is. But I'm ready. I'm staying ready. And, obviously, they're [the police] staying ready, too." (Read more at Complex)
---

Three questions. Three answers. That's a wrap.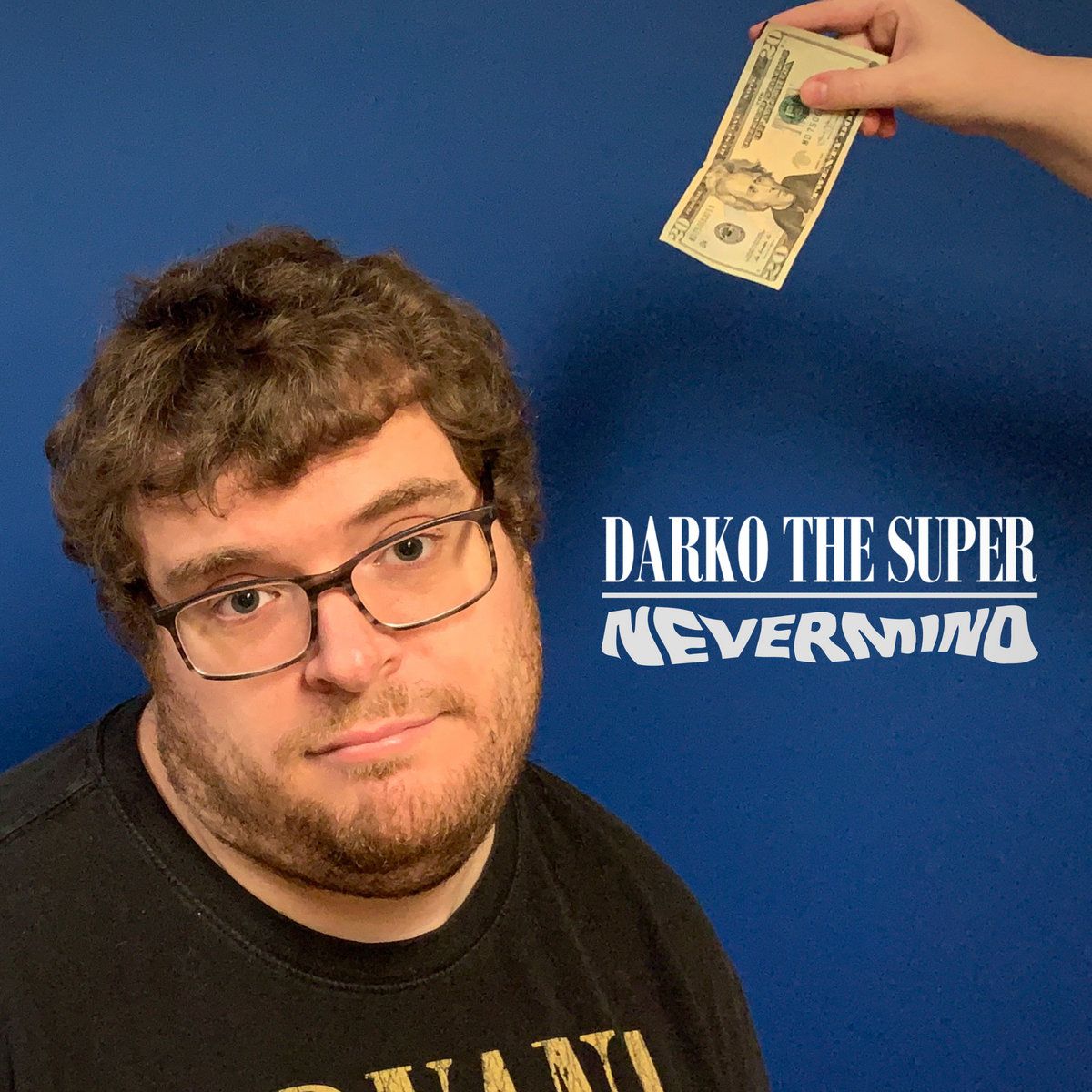 CABBAGES readers might know Pennsylvania's Darko The Super already, thanks to coverage here of his Daniel Johnston-inspired The Devil Defeated with producer Steel Tipped Dove. Whether you're familiar or not, the prog-minded lyricist has been making rap music for about a decade, collaborating with artists like Homeboy Sandman, Open Mike Eagle, and Lil B. Nevermind, his latest album, drops this Friday.
You announced your new Nevermind album on social media by saying half the proceeds would go to Black Lives Matter and the National Police Accountability Project. Do you feel white rappers/producers have an obligation to participate in and support this movement?
I think it comes down to everyone should be supporting these movements. Not out of an obligation, but because it's the right thing to do. This is more than politics, it's morals. This is about fighting for our basic rights as human beings. I don't feel obligated to support Black Lives Matter simply because I'm a white rapper. All modern music was invented by people of color anyway. I support what I believe in because I believe in it. I've always expressed what I feel. Whether it'd be raising funds for the Bernie Sanders campaign with shows and albums, or my songs like "ACAB" and "Kill Nazis." I hope people know where I stand. I think artists with much larger platforms should be voicing their opinions if they haven't because now's the time.
BLKrKRT, someone you last worked with on 2019's Card Tricks For Dogs, provides all the beats on the album. What is it about his production style that keeps you repeatedly working with him?
Phil inspires me because he's making a hundred beats a day. I'm lucky enough that he sends me them. I've been working with Phil since around 2013 or so. We've both grown a whole lot musically. I'm glad my first time on vinyl was with him on Card Tricks For Dogs.
You regularly rely on humor in your own rhymes, and there's also quite a bit of skit-based comic relief throughout Nevermind thanks to Hot Talent Buffet. Are you ever concerned that utilizing comedy in your work might have people take you less seriously or even misunderstand your intentions?
I hope not. I come from the Frank Zappa school of thought that humor belongs in music. My intentions are good, if they're misunderstood at least I know where my heart is at. I think we can all coexist. I've been to Moor Mother shows, I've chanted Fuck Ronald Reagan with Killer Mike. But my favorite music will always be '90s E-40 albums, Beck's anti-folk, Serengeti's storytelling, and Kool Keith's pornocore. My goal is to make people smile and feel what I felt the first time I heard "Bobby Brown Goes Down" off Sheik Yerbouti.
Pre-order Nevermind here.
---
See you on Sunday.
Follow me on Twitter at @noyokono and on Instagram at @noyokono too.