I wouldn't exactly call myself a Run The Jewels fan.
When their first album dropped I was interested but not exactly impressed. In my 2013 review for The Quietus, the UK-based outlet that published my monthly hip-hop column, I snarked gleefully at this middlebrow download as the unnecessary series order off of a superior backdoor pilot, namely the El-P produced Killer Mike album R.A.P. Music. I saw them live at Webster Hall a month later, and softened my position somewhat.
But when the 2014 sequel rolled out like a marketing plan, I got punchy again and raged against its Michael Bay bigness, the fuzziness of its revolutionary tones, and the cloying nostalgia for hip-hop's past glories. I likened them to glorified mailing list managers, a sick burn in my book. Though my fantastic editors at The Quietus would never have censored my viewpoints, they ran a far more favorable feature review of the album by writer Joe Sweeney less than a week later. In February 2017, just a few months after I departed the outlet on the best of terms, replacement columnist Tara Joshi saved me the trouble of having to spend my time on RTJ3. I doubt I would've been kind, gritting my teeth at the duo's heel turn into corporate festival bait.
You have to understand my backpack rap baggage, or rather, my damage. I've been a music critic for more than twenty years now, and when the first Run The Jewels album dropped I was coming off a decade of largely dismissing Def Jux out of hand, with few exceptions (ie. Cannibal Ox's The Cold Vein, Murs & 9th Wonder's 3:16: The 9th Edition). During the label's active years, I couldn't reconcile what it was doing with my established and then-contemporary tastes in rap. I had a Wu-Tang Clan shaped chip on my shoulder, a Roc-A-Fella medallion lodged in my brain, something equally unpleasant up my ass. I worshipped Ghostface Killah, revered MF Doom, deeply respected Prodigy, rocked out to 50 Cent, followed Kanye West, adored Kool Keith, got my mind blown by Talib Kweli, Freeway, Three 6 Mafia, and so on.
But regrettably it took years for me to appreciate, let alone listen to, El-P's Fantastic Damage or Mr. Lif's I Phantom, both of which I now hold in high regard. While I can't say I've reversed my position on Def Lux entirely, I've since come to recognize the value and, perhaps more importantly, the legacy of that label. And though a handful of the harsh points I made then feel valid to some extent in retrospect, I now believe my reviews of the first two Run The Jewels albums were undeservedly mean.
So I approached RTJ4 this week with a far more open mind than I'd done with its predecessors. Hearing the "DWYCK"-sampling "Ooh La La" ahead of time definitely helped, and my fondness for Greg Nice of Nice & Smooth fame even had me wishing aloud that El-P might consider doing a whole album with just him. Musically, the track felt less than the cartoonishly overbearing bombast that turned me off to Run The Jewels in the first place, adding some hope that there might be more range after three years absence.
Of course, the relatively subtle single proved a Trojan horse, as most of RTJ4 keeps that same bludgeoning Hollywood summer blockbuster energy that their fans expect from these records. I stay fascinated by their perpetual defensive stance, the utter preposterousness of the most popular and criti/cally accla/imed rap duo of our time concerning themselves even for a moment with their haters. But as any hip-hop historian knows, it's all part of tradition going back to even before the days when Boogie Down Productions and the Juice Crew had beef on wax. And Run The Jewels are, at their core, traditionalists, with their studio-enhanced Bomb Squad indebted beats and confidently self-aware rhymes.
Though still just a stunning emcee, Killer Mike has made missteps off mic, particularly aligning with and ultimately being weaponized by the rightwing-run NRA against his own interests and values. But mistaking an extremist front for an advocacy group and then publicly distancing himself from it in response is such a rarity in this age of fervent hyper-partisanship. Nobody reasonable can hold a grudge against him now, and his latest vocal stances amid the George Floyd protests remind that he's using his Run The Jewels fame for good.
Still, Mike's palpable disdain for Twitter on "Goonies vs. E.T." and "Walking In The Snow" smack of regression and bitterness, especially right now. Yes, there's enough performative wokeness on the platform to get cynical about, but social media proves on an hourly basis to be one of the only outlets for spreading the truth about widespread police brutality and racism happening at these demonstrations in opposition to **checks notes** widespread police brutality and racism.
At 45, El-P remains one of the last visible keepers of rap's rock fixation. Superstars Lil Uzi Vet and Travis Scott might fuck with Marilyn Manson on some level, but neither of them grew up in the era of Run-DMC. Whether evoking the spirit of the Oberheim DMX for "Out Of Sight" or tapping QOTSA's Josh Homme for "Pulling The Pin," the former Company Flow figure regularly reaches for a vibe that feels so distant from what else is going on hip-hop's mainstream or underground.
Some would say that's precisely what makes Run The Jewels so special, and for the first time I'm inclined to agree. He's been making beats for longer than I've been writing about music, and the sound he's decided upon in the 2010s and now 2020s is uniquely his. You have to admire that he's paved his own path sonically, no longer beholden to the underground and indie world that would love nothing more than to duct tape him to an office chair and make him produce another Cannibal Ox album. Much like Killer Mike moved on from the novelty of his Outkast-enabled 2003 breakout "A.D.I.D.A.S." and developed his own voice, El-P just isn't that guy anymore.
---

Armand Hammer, Shrines
As we've learned repeatedly over the past seven years, billy woods and ELUCID bring great things out of one another. Their fourth album as Armand Hammer thrives off the creative leap of 2018's masterpiece Paraffin by having vocal collaborators build upon their already densely layered approach. Shrines opens with "Bitter Cassava," made up of a brain-scrambling Earl Sweatshirt beat, two precipitously twisty verses, and a marvelously muttered Pink Siifu hook. From there it keeps getting better, going Old Testament biblical on "Charms" ahead of KeiyaA's breathy interlude, time-traveling via an iconic neckpiece on the Steel Tipped Dove produced "Flavor Flav," and leading a veritable poetry roundtable with Moor Mother on "Rameses II." It's exquisite.
Big Kahuna OG, BLOCKAVELLI
A standout in the already formidable Mutant Academy, this Richmond, VA rapper has been quietly dropping loosies over the past six months or so. Not quite a proper follow-up to his thoroughly gratifying Thug Tear with Monday Night from January, BLOCKAVELLI collects seven cuts into one solid street-feeding stopgap. Roughly half of the set is comprised of freestyles, with Big Kahuna OG demonstrating his potency on "Big Block" and the swangin' n' bangin' "Greice Freestyle." But it's the high powered "What Ya Scheme Like?" that makes this a must-hear project.
Sleepy Hallow, Sleepy For President
Even considering the outlier qualities of his Halloween 2019 debut Don't Sleep, Sleepy Hallow's latest does something almost idiosyncratic with the regional sound of Brooklyn drill. Though topically he's very much aligned with his boro on Sleepy For President, the project breaks sonically with the suffocating doom of his peers and rivals to embrace melody without resorting to a mainstream dilution. His deep voice rings out amid the austerity of opener "Deep End Freestyle" and hypnagogic beauty of "Molly." He conjures the narcotized pain and criminal concerns of peak Future on the superb "Perc Talkin."
---

Three questions. Three answers. That's a wrap.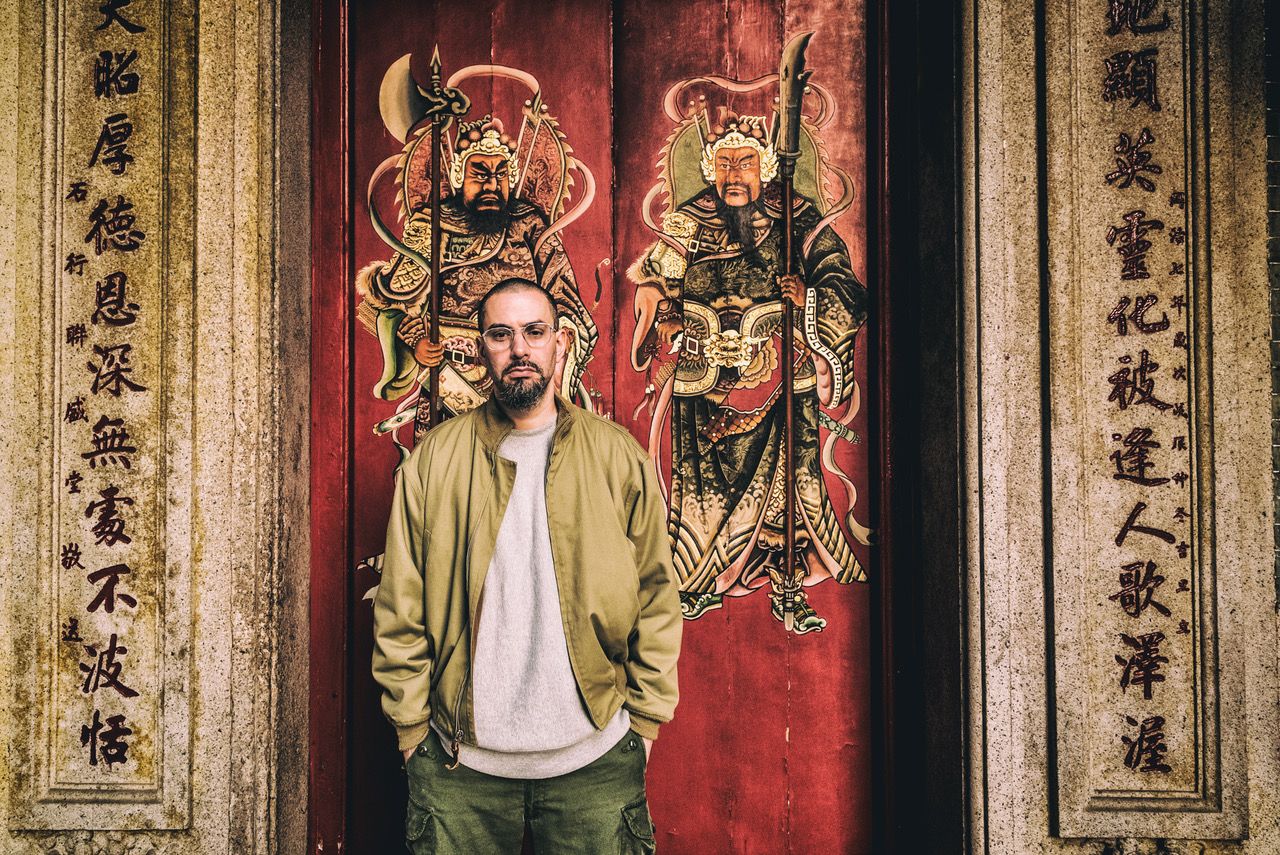 Photo credit: Karma Cheng
For some two decades now, DJ/producer Preservation has been putting in work. In addition to his own projects, his impressive discography includes beat placements on Mos Def's The Ecstatic, Roc Marciano's Behold A Dark Horse, and billy woods' Terror Management. Notably, with Brownsville's own Ka on the mic, he produced Days With Dr. Yen Lo, the best hip-hop album of 2015. Released on Nature Sounds, his latest album Eastern Medicine, Western Illness matches mostly American rappers (including Mach-Hommy, Quelle Chris, and Your Old Droog) with productions derived from sampling records discovered while he was living in Hong Kong.
At what point during your Hong Kong record store cratedigging did you decide to build a whole album project around the music you'd discovered there?
Whenever I'm in another country, I always love to discover the culture through the music and the people who hold it dear. Due to living in Hong Kong for an extended amount of time, I was accumulating a larger amount of vinyl than just being in a county for a couple days for a show on tour. When I was producing the beats, a new wave of lyricist were starting to be heard and that was fueling the creation. Plus the experiences of living in that incredible city, the sights, sounds and smells added to the eventual path to making a project based around my time there.
You feature Chinese rapper Young Queenz on opening track "Dragon Town." How did the two of you first connect?
I learned about Young Queenz from Gary Leong at White Noise Records, a local record shop in Kowloon, Hong Kong. I wanted someone from Hong Kong to represent their city and the East. I thought his style of voice would fit amongst the other artists from the West. Young Queenz's YouTube videos and live performances revealed his unique and authentic style, having one foot in '90s hip-hop and the other in the trap sound of today.
Many of the emcees you worked with on Eastern Medicine, Western Illness come from the greater New York tri-state area. What is it about rappers from this region that you felt best suited the beats you were making in Hong Kong?
Never really thought about where they were from specifically in the U.S. It was my intention to put what I consider the illest MCs from the West on the sounds of the East. Ka was really instrumental to helping me build the roster on the album. Grateful that so many new collaborations have formed out of the creation of this album.
Purchase or stream Eastern Medicine, Western Illness here.
---

A little over two years ago, I was the lead writer on a piece called The 25 Greatest Hip-Hop Debut Albums Of All Time. The editor put four of us together in Google Docs and then on an hourlong phone call to determine how the rankings would play out. Like nearly everyone who writes about music today, I'd penned or contributed to my fair share of clickbait listicles. It's just part of how you eat in this game. But I saw this one as an opportunity to tip over some sacred cows and give the women in rap their damn flowers instead of delivering a slightly rejiggered version of the same tired ass album list every other blog had already done.
Upon publication, people were pissed about a lot of our choices—Roxanne Shanté's Bad Sister, Queen Latifah's All Hail The Queen—but none seemed to anger the Stans and comment section nerds more than putting Lil Kim's Hard Core at No. 5, one spot greater than The Notorious B.I.G.'s Ready To Die. And while I stand by that selection, I'm more likely to reach for her third album La Bella Mafia from 2003 these days. This cut was its Kanye West-produced, Grammy-nominated third single.
---
See you next Sunday.
Follow me on Twitter at @noyokono and on Instagram at @noyokono too.