This newsletter marks the thirty-fourth installment of Irregular Vegetables, a weekly series of CABBAGES emails where I share links to recent writings from other hip-hop/rap journos and critics, squeezing in my own work as I see fit. These midweek editions hit inboxes every Thursday. Enjoy this week's reads and keep scrolling for an interview with Serengeti and Greg Saunier (Deerhoof).
---

We Should've Listened To Busta Rhymes
In the '90s, the New York rapper parlayed positive attention from his group Leaders of the New School and work with De La Soul and A Tribe Called Quest into a lucrative career as hip-hop's foremost lyrical oracle. He warned of an eminent shift in the world order on early albums like his 1996 debut 'The Coming' and its followup 'When Disaster Strikes…' and dedicated his third album, 1998's 'Extinction Level Event: The Final World Front,' to the suggestion that a way of life we'd grown accustomed to was coming to a swift end. Our lives did change, not at the stroke of midnight on the turn of the millennium as many expected but in the smoke and fire of 9/11. (Read more at Vulture)
Trickle Down: "Paid in Full," A Reagan-Era Crack Masterpiece
Together, for a brief moment in the mid '80s, the three young men took over the insanely lucrative, newly minted crack trade in Harlem. They were street legends. The type of figures that publications like Don Diva and F.E.D.S. thrived on reporting. But we had never seen a true story like theirs told on film, until the turn of the century, when a rap mogul realized his quixotic dream. (Read more at Passion Of The Weiss)
Flo Milli Is Here for More Than a Moment
Despite a wide-array of producers, including the infamous J White Did It and Whoismike, the resulting 'Ho, why is you here?' is sonically bound together by its keyboard heavy, ominous-trap foundations. On "Mood Everyday" the keyboard is used to dramatically command listeners' attention, ensuring they submit to Flo Milli's impending supremacy. On "Pockets Bigger" they sit in the background of a more dominant bassline, simply amplifying Flo Milli's braggadocious run-on bars. "I absolutely love my stuff to have a southern twang to it, [pianos and keyboards] are a part of that." she says. (Read more at Paper)
Chucky73: De Chamaquito Siempre Cabezu
On his debut album, the New York rapper confronts some familiar challenges for newly crowned regional rap royalty: the pressure to expand an already buzzy profile and reach new fans without abandoning the beloved local style that made him blow up in the first place. Luckily, Chucky mostly avoids that fate. Rather than trend-hopping and watering himself down, he chooses organic collaborations in the broader Latin trap landscape, flaunting his elastic, agile flows and artful delivery over minimal but effective beats. (Read more at Pitchfork)
A Decade Later, Salem Returns To An Even Darker World
Though it took 10 years, the punishing wall-of-sound collages and echoing melodies of "Fires in Heaven" sound right on time. In part, that's because of the band's quiet but enduring influence on today's musical landscape: the melancholy raps of Drain Gang and GothBoiClique, the murky pop of Billie Eilish. "Salem's sound was so influential for younger people because it showed music could be made in a very lo-fi and D.I.Y. way and still be extremely visceral and impactful," Egedy said. (Read more at The New York Times)
The Director's Cut: Machinedrum - A View Of U
"I wrote the beat for "Kane Train" around the same time Jimmy Edgar and I were working on our follow up EP to our debut LP Zoospa. At the time we were both vigorously working on rap beats, beats that had space for a rapper to flow on top of. I was digging through old vinyl rips that I have and I came across this track by UPC All Stars "Don't Get Discouraged" and immediately wanted to sample it. The beat came together so quickly and became one of my favorite rap beats I had made at the time. I needed a rapper that could live up to the beat and Freddie [Gibbs] instantly came to mind." (Read more at Magnetic Magazine)
---

Three questions. Three answers. That's a wrap.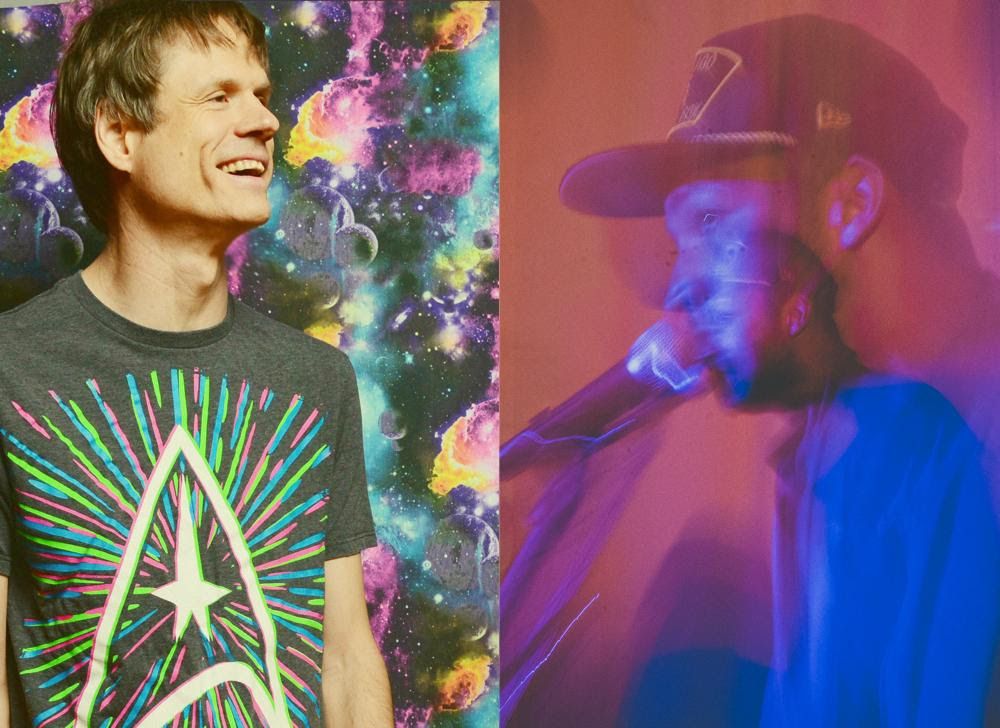 Photo credit: Shervin Lainez (Greg Saunier) and Michele Brielle (Serengeti)
Call it serendipity, the way Serengeti and Greg Saunier got together some two years ago during the latter's PEOPLE residency in Berlin. But when the former Anticon rapper and the founding Deerhoof drummer signed up for the same studio slot, it spawned to the first song that would culminate with last week's surprise album With Greg From Deerhoof.
What was that 2018 Berlin studio experience like and what was it like hearing the recording of that material so long after the fact?
Serengeti (David Cohn): That experience for me was nerve wracking and it was equally as nerve-racking listening to it back. I had to hold my breath. Like a "here goes nothing" or "hang on!!" It was great though listening after a little time, I'd forgotten about it and it was great to be reminded of such a time. Shouts to Mary and PEOPLE, time of my life.

Greg Saunier: I'd never done a residency, or certainly nothing like PEOPLE. For me, it was so much improv with strangers every day. Dave and I said, "let's sign up to play together," and when our slot came up I was feeling pretty broken in from playing all week. I was surprised that they even recorded it. This year when lockdown hit I was like, "I'm going to need something to do" so I wrote Jonas, the engineer who recorded it, and he sent me the files. When I heard it, I thought it sounded tremendous! We had no idea what we were doing.
The logistics of making this album mid-pandemic required you to work remotely. How did this process help things along creatively and how did it impede or challenge you?
Serengeti: It was so fun. No challenges. I wouldn't listen to the track before recording. I'd load it up, make sure I felt fun, and just record it. I wanted to keep it in the same spirit of the Berlin session. You only get one shot.

Greg: I was picking out all my favorite snippets from classical music and looping them. At first. I didn't add drums because it was lockdown and my roommates were home. I have this green violin and so I added beats just plucking the violin quietly so my roommates wouldn't hear. When they left I would go record drums playing the same beat, then I'd immediately send it to Dave. I couldn't understand every time I'd get an email back from him about 5 minutes later with the vocals already finished and they were so perfect over the track. Later, I moved out of LA to a place with no roommates and I skipped the violin but added bass tracks to most of the songs.
There's often a playfulness you can hear coming from both the production and the vocal side of this record. Was that intentional from the start or did it come more naturally as the song exchange progressed?
Serengeti: For sure. keep it light. keep fun and therapeutic as far as my side. Insane world and this is my whimsy. Definitely not a long and drawn out process.

Greg: Nervous energy and overreacting... it seems to be part of our bond. We try to channel that into playfulness so I'm glad you hear it that way. Just under the surface is a hotbed of anxiety!
Purchase With Greg From Deerhoof on vinyl or digitally here.
---
See you on Sunday.
Follow me on Twitter at @noyokono and on Instagram at @noyokono too.