Irregular Vegetables, Vol. 40: Mama Duke
a Q&A with Mama Duke + CABBAGES' weekly hip-hop links roundup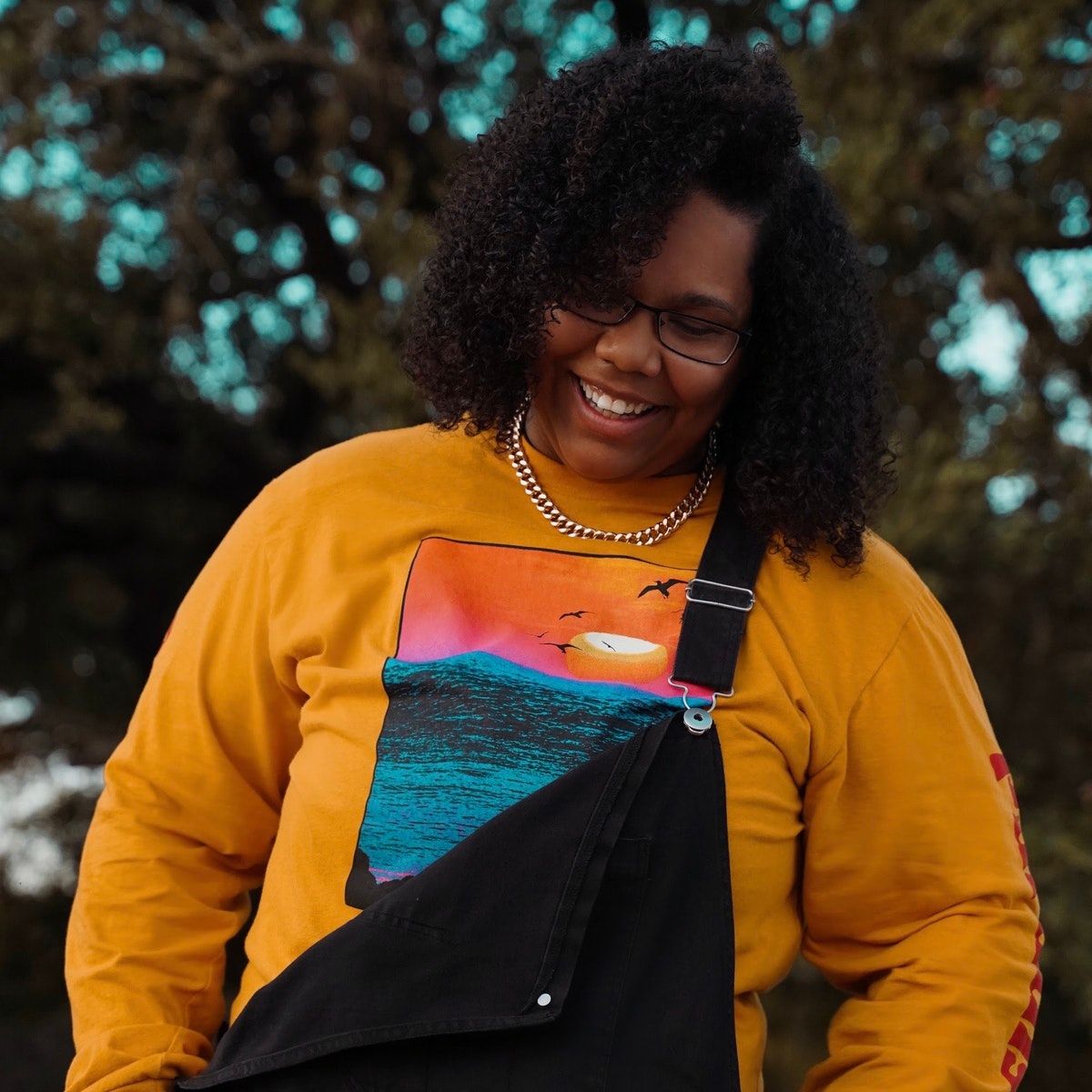 This newsletter marks the latest installment of Irregular Vegetables, a (semi-) weekly series of CABBAGES emails where I share links to recent writings from other hip-hop/rap music journos and critics, squeezing in my own work as I see fit. These midweek editions hit inboxes on Thursdays. Enjoy this week's reads and keep scrolling for an interview with rapper Mama Duke.
---

How J Dilla Found His Singing Voice On "Think Twice"
Ma Dukes said it best, "He's alive and thriving in every song." And not only that, he's also alive in the memories, anecdotes, and stories shared by his comrades in arms, some 20 years later. And we're excited to share them, most of all because they demystify his process and humanize J Dilla, giving us a rare glimpse of James Yancey. A shy man. A taskmaster.  A deep and uncanny listener. A student with an insatiable appetite for music. Obsessed. Uncompromising. Frustrated. Well raised. Whip-obsessed. Driving through Detroit in various whips of various shapes and sizes. At the mall. At Chocolate City (the strip club) with friends. Smoking. Smiling. Laughing. In the studio. In the studio. In the studio. Single-minded. Dedicated. Generous. Constantly in search of the next groove. Making music as an act of love, and by the sounds of it, infinitely open-hearted. (Read more at Okayplayer)
Armani Caesar On Being The "First Lady" Of Griselda Records
The label announced her signing in March, and shutdowns occurred immediately after. The initial release date for her album, THE LIZ, was postponed due to the passing of DJ Shay, a Buffalo producer who ran Buff City Records and mentored every member of the Griselda crew. Shay even gave Armani her stage name. Shay passed from Covid-19, and soon after, Armani herself tested positive. She was mourning a mentor, in and out of the hospital, isolated from her family, and preoccupied with the postponed release. "I thought, I know I'm not going to go out like this," Armani says. She wasn't going out, but just getting started. (Read more at Forbes)
Trump Should Have Never Been Allowed Rap Relevance
It says a lot about the collective politics of the rap world, a Black space, that Trump was somehow a polarizing figure instead of a universally hated one. There was YG's anti-Trump anthem ("FDT") and Busta Rhymes' reference to the "Agent Orange administration," but there were also supporters like Kanye West, and the on-the-fence observers who uttered variations of "at least he's being honest about being a racist." In lieu of policy, he communicated with Black America through rappers. He made a call to get A$AP Rocky freed from a Swedish jail in 2017, invited Kanye West to the Oval Office, let "Lil Pimp" speak at one of his 2020 campaign rallies, and has now pardoned Wayne, Kodak, Death Row Records co-founder Michael "Harry-O" Harris, and Roc Nation CEO Desiree Perez. (Read more at Complex)
Various Artists: Griselda & BSF: Conflicted (Original Soundtrack)
Gunn and Benny can churn out these kinds of songs in their sleep, yet they bring enough energy to occasionally dazzle. Gunn sounds as colorful as ever on single "The Hurt Business," reminiscing on watching '106 & Park' with his shades on while in federal prison. Benny's standalone song "3:30 in Houston" is both a flex anthem and a bouncy rejoinder to the attempted robbery and shooting he experienced in a Walmart parking lot last year and the ensuing media circus ("Fuck all the bloggers, the niggas who shot me/Fuck all the opps and fuck Wendy Williams/Can't trust nobody, it's all smoke and mirrors"). The paranoia and opulence dovetail with the film's own sense of encroaching dread. (Read more at Pitchfork)
A Guide To Asakaa: Ghana's Explosive Drill Scene
When Yaw Tog's Sore went viral in September 2020, it brought much-deserved attention to the thriving drill community in Ghana's south—and further confirmed drill's journey from a niche subgenre to a global musical language. Having emerged in Chicago as a scuzzy offshoot of trap in the early 2010s, drill later took off in the UK, where the sound gained heavy, grime-like basslines. With American rappers such as the late Pop Smoke, Sheff G and 22Gz tapping up London producers like 808Melo, AXL Beats and Ghosty, the UK sound then heavily influenced Brooklyn's drill wave. And since late 2019, young people from Kumasi, the capital of Ghana's Ashanti region, have put their own spin on drill, which is known locally as asakaa. (Read more at The Face)
Freddie Gibbs Made His Own Lane
Listening to Freddie Gibbs rap is like watching a running back score a hundred-yard touchdown on a kickoff return. He locates pockets that shouldn't be there, speeding forward with poise and precision that make it look easy, even joyful. If you're a fan, you know that the chops that made 2014's 'Piñata' and 2019's 'Bandana,' with elusive West Coast indie-rap icon Madlib, and last May's great 'Alfredo,' with veteran rapper and producer Alchemist, were present as early as 2008's midwestgangstaboxframecadillacmuzik and 2010's Str8 Killa. (Read more at Vulture)
---

Three questions. Three answers. That's a wrap.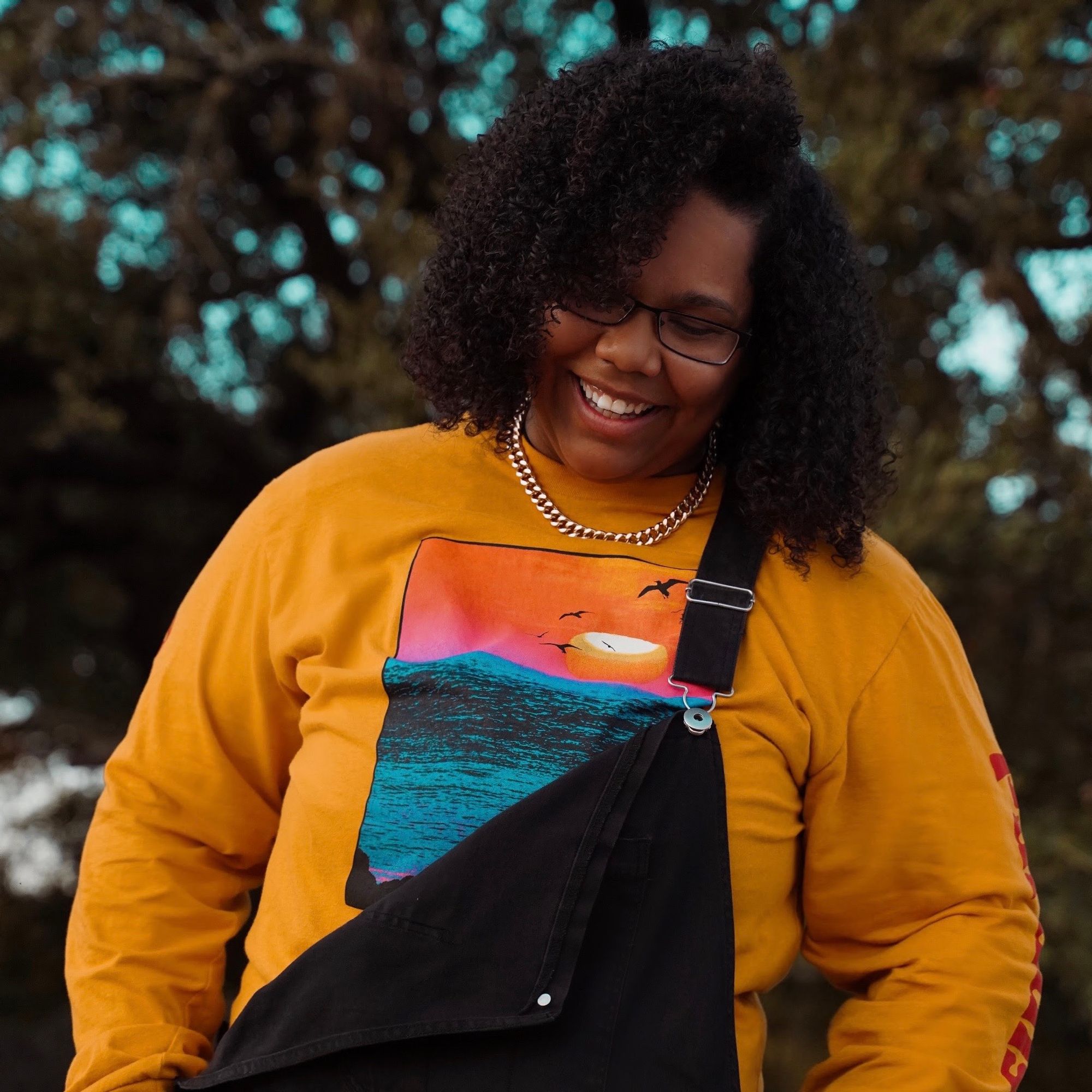 Austin-based rapper Mama Duke is a rising star in independent hip-hop. Her aptly-named recent album Ballsy makes it clear precisely why that is, with braggadocious and bold lines about her supremacy, both on the mic and otherwise.
How has growing up in Texas, and moving to Austin specifically, shaped you and your journey as an artist?
As a mix-raced queer female growing up in Texas, that specifically prepared me for everything I'll need until I leave this earth. Think about it, I've heard it all. The good, the bad, the ugly. I have a strong mother too. Her support alone has morphed me into an authentic, unapologetic, "don't start no shit, won't be no shit" artist/human. Lol! I'm also super glad I get to come up in Austin. There's only a handful of female rappers that are making waves in the city and so I see that as an opportunity to be in everyone's Top 3. That's my motivation.
Your new album Ballsy exudes confidence, both in its verses and hooks. How important is it to you as rapper to inject a self-assured perspective into songs like "Ghost" and "Never Coming Down"?
I ultimately want people to know that how you obtain power is just by claiming it. It's important for me to paint that picture specifically. I don't have an agenda when I'm writing music, I guess I just naturally write myself into these "good villain" roles. The villain is almost always misunderstood and just wants to be heard. I want the people that listen to my music to feel empowered. Rap music is usually (but not always) a "look at me" statement. Look what I have, look what you don't. Look what I bought, look what you can't afford. Look what my bitch looks like, now look at yours. You know? I pride myself on allowing my listeners space to feel like they can do anything they want. If I talk down to anyone in my songs it's to the people I don't like. Never innocent bystanders.
Cody Kimb is credited with production throughout Ballsy. How did the two of you connect and what did he bring to the process of making this album?
I want to highlight Spred too. Cody and Spred both helped make my dreams come true. Cody did every beat and Spred did every transition you hear plus the entire "Intro" track. Mine and Cody's story is cool and organic as shit. He reached out to me two years ago and asked if I wanted to headline the grand opening of his record store Bluebonnet Records (in Lockhart, Tx) and of course I fucking obliged. I never had even heard of him before that so I thought that was pretty fucking cool. I met him that night, I performed, he mentioned he had beats and I naturally (and stupidly) kind of was like "Oh word? Nice." Lol!  Not in a harsh way but—as a rapper… if I had $1 every time someone tried to feed me beats… type shit. Anyway… he ended up sending me a zipped folder with beats that stayed in my email for a couple months. One night I opened it… and the rest is history! NEVER KNOW WHOSE HAND YOU'RE SHAKING SO LOOK THEM IN THE EYE WHEN YOU DO IT. I always tell Cody that I manifested him. I always wanted a "40 to my Drake" and I got that with Ballsy. Cody made every beat on that album. That's the coolest story ever to me. Again, him and Spred changed my life.
Purchase or stream Ballsy here.
---
See you on Sunday.
Follow me on Twitter at @noyokono and on Instagram at @noyokono too.