Irregular Vegetables, Vol. 54
new songs you oughta know + CABBAGES' weekly hip-hop links roundup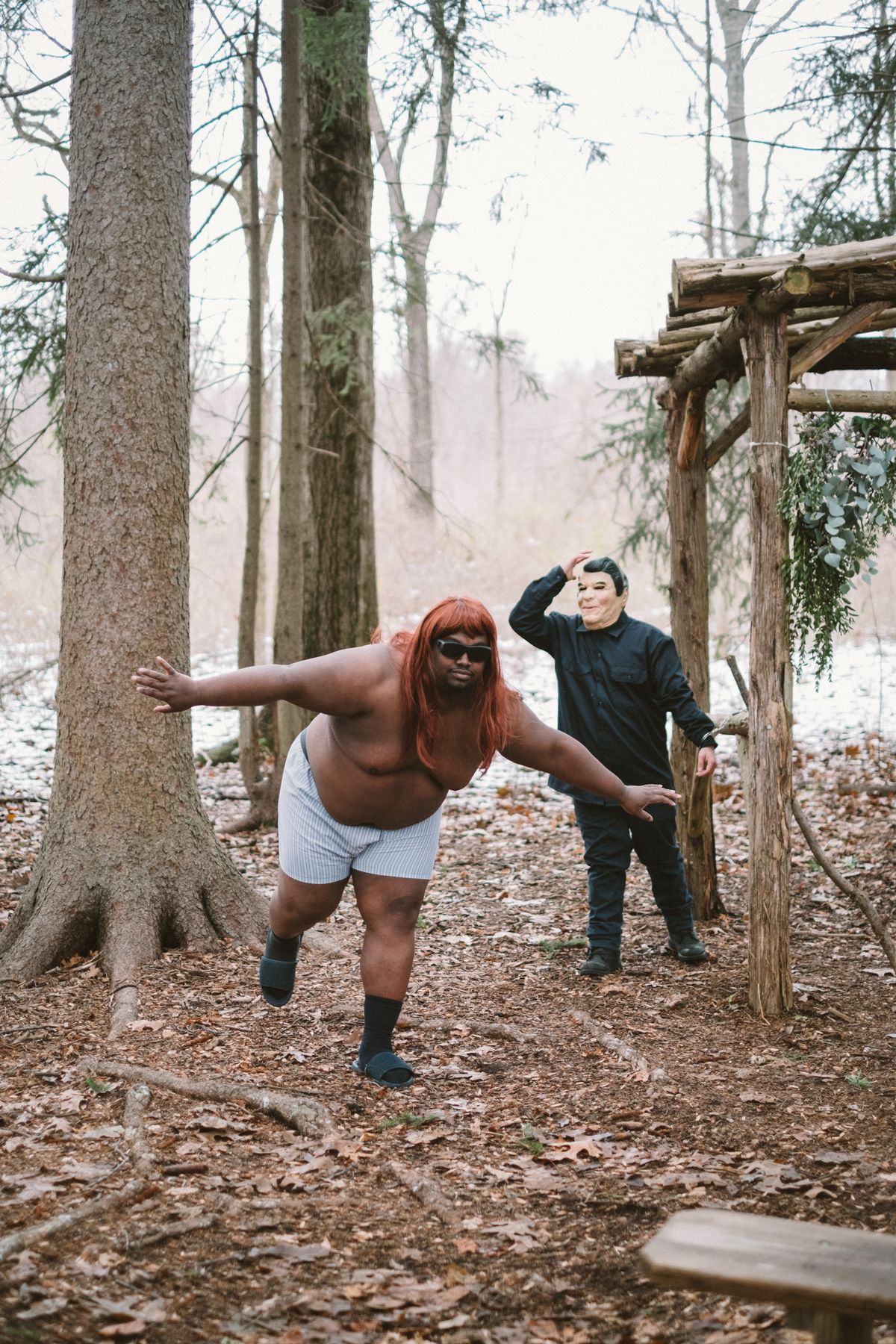 This newsletter marks the latest installment of Irregular Vegetables, a (semi-) weekly series of CABBAGES emails where I share links to recent writings from other hip-hop/rap music journos and critics, squeezing in my own work as I see fit. These midweek editions hit inboxes on Thursdays. Enjoy this week's reads and keep scrolling for another edition of Crudites, a feature where I recommend three recent singles/videos from hip-hop artists you may not be familiar with yet.
---

When Will Hip-Hop Start Protecting Black Women?
The Joe Budden Podcast, whose eponymous anchor has himself been repeatedly accused of abuse by women not only recently invited viral sensation Kevin Samuels to his platform, a man who has built his profile repeating worn-out maxims about cishet Black women's desirability and the silencing of Black men, but also recently put out a statement of apology for allegations of sexual harassment by Olivia Dope, a former host of See, The Thing Is… in his podcast network. Recently, it was announced that Dave Chappelle, Talib Kweli, and Yasiin Bey were launching a podcast called The Midnight Miracle, despite Chappelle being repeatedly criticized for his harmful language towards trans women and Kweli being permanently suspended from Twitter for his unceasing harassment of Maya Moody. Rapper and host of the Drink Champs podcast N.O.R.E. recently invited Talib Kweli to the show and discussed a highly-criticized episode of the podcast that alleged serial rapist Russell Simmons was invited to participate in. (Read more at Mic)
Yung Baby Tate: Self-Made Legacy
Like many of today's talented spate of stars, Yung Baby Tate comes from a musical family. Her government-issued ID reads "Tate Sequoya Farris"; fans of mid-90s alt-hip-hop may recognize her mom, Dionne Farris, who worked extensively with hippie/folk-rap crew Arrested Development and had an impressive, Grammy-nominated run as a solo artist. Tate's dad David Ryan Harris played in the funk-metal band Follow For Now before working with Dionne on her 1995 album 'Wild Seed, Wild Flower' (Tate says she has had little relationship with her father, being raised mostly by her mom). However, while she may have the star pedigree, she is as self-made as they come, carving out her own legacy by being 100 percent true to herself. (Read more at Uproxx)
The Internet Is Escalating Violence Through Viral Rap Beef
Most reactions to what's going on in Jacksonville right now indicate that we're already headed down a similar path to what happened in Chicago. There's been a lot of hysteria about "Who I Smoke" and Foolio's Fantasia-sampling "When I See You" reply, and there's a whole crop of kids who are enjoying having new "real" heroes to spectate. There are others gawking at the scene as if they represent a new low for humanity. And a minority is watching the scene with concern, hoping the artists can shake the conditioning of their surroundings and use their talents to lead productive lives. Whatever people end up doing after watching "Who I Smoke," the important part for the creators is that—for better or worse—they're watching. (Read more at Complex)
Five Years After Her Breakout Hit, Young M.A. Is The Real Mayor Of New York City
On her latest record, she has the same mentality as she did when she first dropped. She's as clever as can be while still threatening. On "Henny'd Up" she says her Draco is the same size as Lil Uzi Vert, which is as menacing as it is devilishly funny. She's becoming a better songwriter, too. She takes a page from Lil Durk on "Nasty" while still being rooted in her gun moll talk. And if the music isn't enough for you to see that Young M.A. is already a legend, listen closely when you are riding the New York City subway, and you might hear her voice. She's one of many local celebrities to record their voice to announce subway stops — alongside Jerry Seinfeld, Desus and Mero, Robert De Niro, Whoopi Goldberg, and fellow emcees Cam'ron and Jadakiss. (Read more at Rolling Stone)
OMB Peezy Breaks Silence Post-Roddy Ricch + 42 Dugg Video Shooting
After a long time dealing with the police, he thought he was free to live his life without interference. But two days after getting off probation, he found himself caught up again. "As soon as I get off, it's like I'm on an ankle monitor; I'm back in it," Peezy says in an exasperated tone. "I can't go nowhere. I couldn't even enjoy my freedom." The frustration boils over from a life under the microscope of law enforcement as he continues being trapped in its vicious cycle. Music was the way out for Peezy and he uses his latest album to give voice to these agonies and other traumas he continues to battle. (Read more at HipHopDX)
Davor Bokhari is one of the few non-Swedes signed to Stockholm's Year0001—home to Yung Lean, Drain Gang, and Viagra Boys—but he sounds right at home on the label. Though it is steeped in the sad-boy aesthetic of Yung Lean and his crew, the label has recently expanded into a wide range of electronic subgenres, particularly with last year's 'Rift ONE' compilation, that overlaps with Dark0's own work. Since 2013, his releases have blended grime, trap, and club music with crystalline, cinematic sound design. He cites game scores as a touchstone for his music—the producer once recounted an album release party at which attendees played Mortal Kombat X on a projector while moshing and dancing to his music. (Read more at Pitchfork)
---

---

Three new tracks for you to snack on...
Fatboi Sharif and Roper Williams, "Stigmata": The Garden State Gargoyle and his Reagan-faced producer tee up the deluxe edition of 2020's outstanding horrorcore revival Gandhi Loves Children with a provocative new video that perfectly captures the project's unsettling aesthetic.
iNTeLL, "Know The Gospel (feat. R.A. The Rugged Man)": The Wu legacy perseveres as U-God's literal son drops a lyrical banger with an expert assist from an enduring New York underground vet with a conspiratorial axe to grind.
Jyroscope, "Frozen In Time": The Chicago trio tease their forthcoming Happy Medium EP with producer Montana Macks with this dreamchasing-meets-reality portrait set to jazzy bap.
---