The Griselda Supremacy
+ reviews of the latest from August Fanon and Defcee, Mndsgn, and Spectacular Diagnostics. This is CABBAGES #068.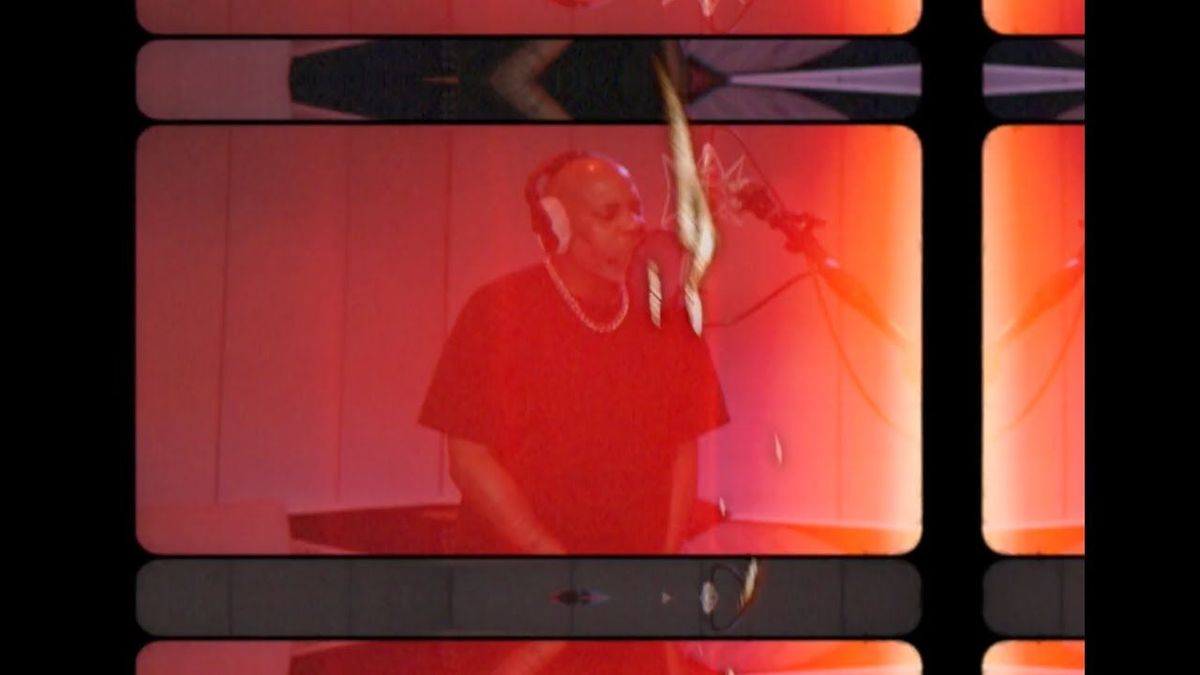 Lloyd Banks' new album is not a Griselda record. But, frequently, while listening to The Course Of The Inevitable this weekend, it damn near felt like one. Even without production from Daringer or Beat Butcha, you still might catch yourself shivering on a Buffalo street corner during these 68 minutes of the raspy rapper rhyming over latter-day bap and austere atmospheres from the less-heralded but nonetheless talented likes of Cartune Beatz, Encornelius, and Mr. Authentic.
For those old or savvy enough to recall the erstwhile G-Unit soldier's run in the early-to-mid 2000s, the full circle nature of this moment has an undeniability to it. Yes, many associate him with the flashy synthesizer clunk of 50 Cent's party-and-bullshit hits, yet at his core Banks was a highly adaptable emcee who could spit South Jamaica reality raps with the same credibility with which he claimed R&B lothario status on a number of his biggest singles. Go deep into the tracklisting for his RIAA platinum-certified The Hunger For More and you'll hear the former format exemplified by the pensive "Til The End" and the storytelling closer "South Side Story."
Beyond the tenor of the beat selection, the key difference between that project and The Course Of The Inevitable resides in the aged vocal grit that accumulated in his throat over the past decade and a half. Lyrically, Banks carries himself like a veteran, and rightly so, but he really sells the narrative with that weatherbeaten tone over the icy keys of opening duo "Propane" and "Sidewalks." The latter of these, courtesy of Cartune Beatz, would be perfectly at home on a Westside Gunn or Conway The Machine tape. The album's sole Griselda feature, "Formaldehyde" practically screams the aesthetic with a brash Benny The Butcher verse and Nothing But M's eerie production.
Still, it would be disengenous to judge Banks for hopping on the Griselda wave. His  natural predisposition towards such street-level fundamentals were evident as far back as the early 50 Cent and G-Unit mixtapes, projects regrettably absent from streaming services for obvious reasons. To that end, it's reasonable to include him as both a kindred antecedent, given his high-profile youthful successes, as well as a generational peer. At 39 years old, he's essentially the same age as Conway and Gunn. But even more than that, Banks is an invited guest of honor to the Buffalo set, having given him solo space on the Conflicted movie soundtrack some months back with the one-off "Element Of Surprise" and, prior to that, a slot on Conway's multi-era-spanning From King To A God posse cut "Juvenile Hell" with Havoc and Flee Lord.
Banks' coalescence into their circle is but one example of Griselda's supremacy in 2021. Their union with DMX in the months prior to his untimely passing gave even more credence to their place in the hip-hop zeitgeist. First teased back in December of 2020, "Hood Blues" emerged as the posthumous single from the Swizz Beatz-helmed Def Jam effort Exodus, putting all four rappers together in magnificent fashion. DMX's personal, financial, and legal woes in the years following his commercially successful run may have considerably dimmed his profile, but many fans were rooting for a revival in the wake of his Verzuz appearance. Even before his death, a track with Benny, Conway, and Gunn seemed very much like the path forward, allowing him to reaffirm his competitive reputation on the mic alongside theirs. Now that he's gone, it hangs in the air like a poignant and honest eulogy, even as reaction to the album proved mixed.
Though some friction briefly arose in 2020 between Banks and DMX, one presumes that Griselda could've quashed any lingering beef and brokered a deal to finally bring the two together on a track. That may end up being the next evolution of their superpowers, giving flowers to the New York rappers who came before them with the fragrant prospect of renewal. With all due respect to his longstanding relationship with Swizz, had DMX lived to see the release of Exodus it's not outside the realm of possibility that next he would've deepened his discographic bond with the emcees and the producers that define Griselda today. That said, recent projects like Conway's La Maquina (+Ludacris!) and Benny's The Plugs I Met 2 (+Fat Joe!) with Harry Fraud suggest that they themselves have grown somewhat tired of the templates that got them here, which may or may not bode well for the collabs to come.
---

August Fanon and Defcee, We Dressed The City With Our Names
If you happen to be a fan of Armand Hammer, Chris Crack, or Vic Spencer, you may already be aware of producer August Fanon, given his work with them all. Here, he connects with Chicago rapper Defcee to bomb your ears with a six track subterranean trip into graffiti culture. Opener "Just A Kid Growing Up" sets the tone for the storytelling and reflections ahead, as "All You See Is" raises the stakes by evocatively painting the surrounding environment. On "Alive," he digs even deeper into the existential justifications behind tags and throw-ups, a play for posterity born of desperation. The nature of duo's interactions make their shared gravity felt, the heaviness of "Tragic/Magic" crushing from all sides.
Mndsgn, Rare Pleasure
An L.A. beat scene notable and Stones Throw familiar, Mndsgn rarely colors within hip-hop's lines. A tendency towards funk and fringe makes him one of the more interesting artists to come from his experimental community. Tightening the genre embraces of 2016's Body Wash, his Rare Pleasure further fuses organic elements into his sonic world. Aided by instrumentalists Miguel Atwood-Ferguson, Kiefer, Carlos Niño, and Swarvy, he truly comes into his own as a songwriter via the silky smooth jazz of "Slowdance" and the baroque pop of "Medium Rare." Even when the record appears to drift, it stays tethered to the producer's roots by mirroring the influences more sharply than some of his more self-restricted peers.
Spectacular Diagnostics, Natural Mechanics
Having straddled the U.S.-U.K. hip-hop divide in recent years via Kid Acne's Have A Word and the indie emcee showcase Raw Unknown, this Chicago producer appears emboldened by showing little regard for perceived scene borders. While he gives mic time to Leeds emcee Pertrelli Purple, Philly's lojii, and others here, the brisk and blooming album revolves primarily around his instrumental prowess, manifesting in jazzy grooves, glitchy quirks, and soul echoes. What results is the kind of record that dragon-chasing fans of The Avalanches' Since I Left You feen for. From the peppy swing of "Skywriting" to the twinkling kick of "Honeycombs," Natural Mechanics neither falters nor does it dwell. Scarcely over a minute long, standout "Like Me" chops up its source without losing any of the emotion.
---

While The Course Of The Inevitable showcases the gritty side of Lloyd Banks, it eschews the R&B hybrids that he oft excelled at back in the day. One such example is "Ride Wit U," a 2004 Joe single featuring Beg For Mercy period G-Unit (50, Banks, and Buck). While not as successful chart-wise as its immediate predecessor–the G-Unit smash "Wanna Get To Know You" with Joe on the hook–it emerged during the crew's peak period, with The Hunger For More dropping later that same year. Of course, the big rapper-plus-singer hit on that one was "Karma" featuring Avant. Maybe Joe was busy that day...