Irregular Vegetables, Vol. 61
new songs you oughta know + CABBAGES' weekly hip-hop links roundup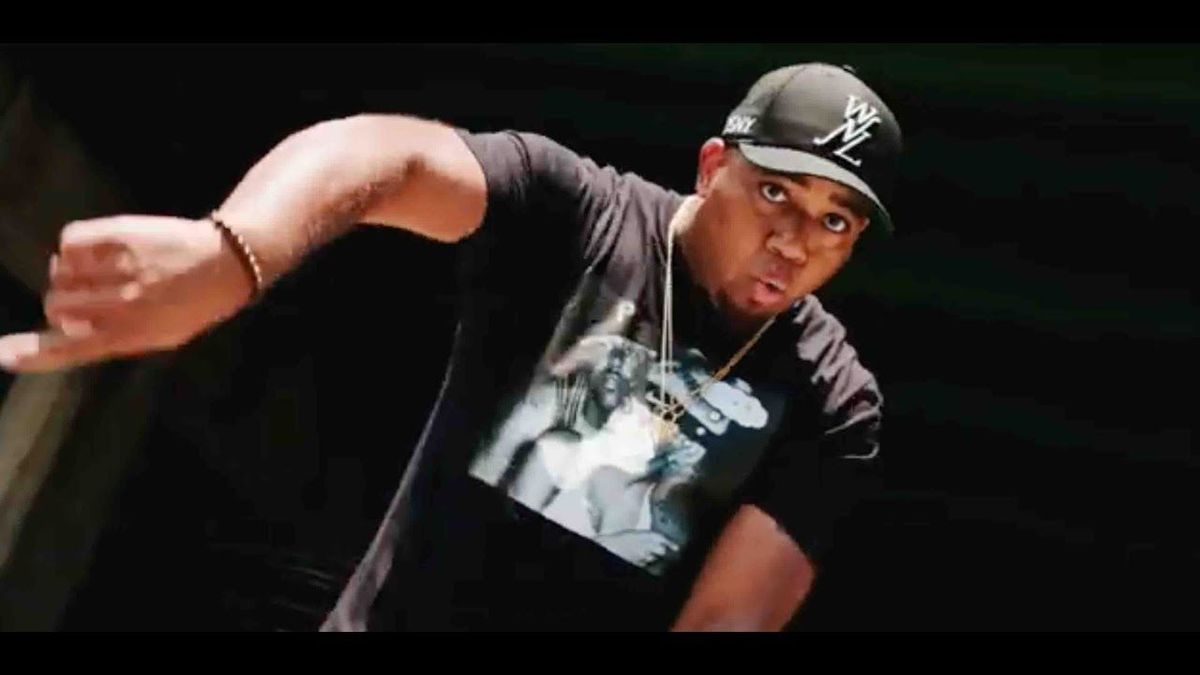 This newsletter marks the latest installment of Irregular Vegetables, a (semi-) weekly series of CABBAGES emails where I share links to recent writings from other hip-hop/rap music journos and critics, squeezing in my own work as I see fit. These midweek editions hit inboxes on Thursdays. Enjoy this week's reads and keep scrolling for another edition of Crudites, a feature where I recommend three recent singles/videos from hip-hop artists you may not be familiar with yet.
---

---

Kool Keith: The Wild And Wondrous World Of The Wizard
"I just play the part—[like] an actor," Keith explains. "I tell people, sometimes making music is like being an actor. You've got to play a part. One day, you're 'The Bodyguard;' one day, you're 'The Professional.' Me, in music, I just play different parts. And people hire me for those different parts. It extended my career. If I was just stuck in one genre, they'd think I can't be flexible." Versatility is important to Kool Keith. Long hailed as the big bang for Hip-Hop's oddest emcees, Keith has dropped music that runs the gamut from straightforward to unapologetically scatological and bizarre. It's made him a critical darling and one of indie rap's most celebrated godfathers. But he will never accept being boxed in. How could he? Unpredictability is practically his raison d'etre. (Read more at Rock The Bells)
Kanye's Power And Glory Finally Feel Finite
The relative absence of women on the guest list is a misstep. The presence of Marilyn Manson and Chris Brown and the deleted verse solicited from Soulja Boy, men accused of (or, in Brown's case, convicted for) violence against women; guest spots from DaBaby and Buju Banton, men whose anti-gay stances are documented and disastrous; and the verse from Jay Electronica, who was called out twice last year for sharing anti-Semitic tropes in his music and in posts on Twitter suggest that Kanye may be using Donda to force a dialogue about cancellation and, apparently, reconciliation. Is Kanye leading a charge toward Christian forgiveness and redemption, or is this another act of misguided defiance from the guy who wrote "Can't Tell Me Nothing" and spent the last five years showing us the many ways that he meant it? (Read more at Vulture)
Why Westside Gunn Wants His Collaborators To Outshine Him On Every Song
"I wanted to do a double album because I've already got one foot out the door rapping. I don't know when I'm going to end it completely—I might make one more project after this. I might make two more, but I don't see myself doing more than two more. All the legends had double albums, from Tupac to Biggie to Wu-Tang to Bone Thugs. I just felt like right now I'm living in real-time. But 10 years from now, everybody's like, 'Westside Gunn was the illest of the 2020s and 10s, he's a legend.' I made my double album. Everybody can't do that. Like, you can't not be one of the greats and drop a double album—that shit would just fall flat. Who wants to hear 30 songs from anybody if they not that dude?" (Read more at Complex)
J Balvin Attempts To Reintroduce Himself On 'Jose'
The record considers what is possible when a pop idol, especially one from Latin America, no longer needs to prove himself. So, allow J Balvin to reintroduce himself. "Jose," Balvin's first name, is a 24-track behemoth that follows in the vein of other playlists-as-albums — the kind of project intended to dominate streaming platforms, like the recent supersized releases from Kanye West and Drake. But the album struggles to truly innovate: "Jose" is an itinerant, unfocused effort that offers an impressionistic inventory of the sounds that have established him as a force: pop-reggaeton, trap and EDM. (Read more at New York Times)
Bfb Da Packman's self-deprecating punchlines and raunchy on-stage antics stand out in a genre that's grown — somehow — increasingly nihilistic. It's understandable that the humor in Bfb Da Packman's music tends to overshadow an impressive story of a man with powerful resolve. His first two albums, 2019's 'STD' and 'God Blessing All the Fat N****s,' chart his journey on the straight and narrow path out of the streets of Flint, Michigan to Houston, where he held steady jobs while rapping, parenting, and investing whatever money was left into promotion. (Read more at Pitchfork)
Drake's Latest Sounds A Little Too Familiar
Nobody needs Drake to cosplay wokeness in 2021 any more than we needed him to pretend to be any of the other attributes he's tried his hand at over the last decade. Still, some of the charitable grace of a "God's Plan" stunt would have been welcome here. With scarcely little notice paid to the pandemic or the concurrent Black Lives Matter reckoning, there's often a stinging sense of déjà vu to CLB, not unlike watching the eighth season of a sitcom and growing hyper-aware of all the recycled jokes and the actors' laugh lines. But for some reason you're still tuned in to this musical version of The Big Bang Theory. (Read more at Entertainment Weekly)
---

---

Three new tracks for you to snack on...
Bo Bundy, "Suicidal Thoughts": Nodding to the Notorious B.I.G., the Houston rapper–and recent podcast guest–grapples with dark thoughts and questionable lifestyle choices on this Vaccid-produced highlight off his recent Rancho Humilde album.
Skyzoo, "Plugs & Connections / The Scrimmage": The New York rap mainstay drops a deluxe two-pack from his multifaceted Mello Music full-length All The Brilliant Things that showcases his expert-level rhyme skills.
YungMorpheus, "Rainbow Coalition (feat. Eyedress)": Following his ewonee collab from earlier this year, the LA-based rapper continues his impressive run with the likemindedly leftfield artist in tow.