Irregular Vegetables, Vol. 67: KAYA
a Q&A with Brooklyn rapper/poet KAYA (Planet Locale) + CABBAGES' weekly 420-friendly hip-hop links roundup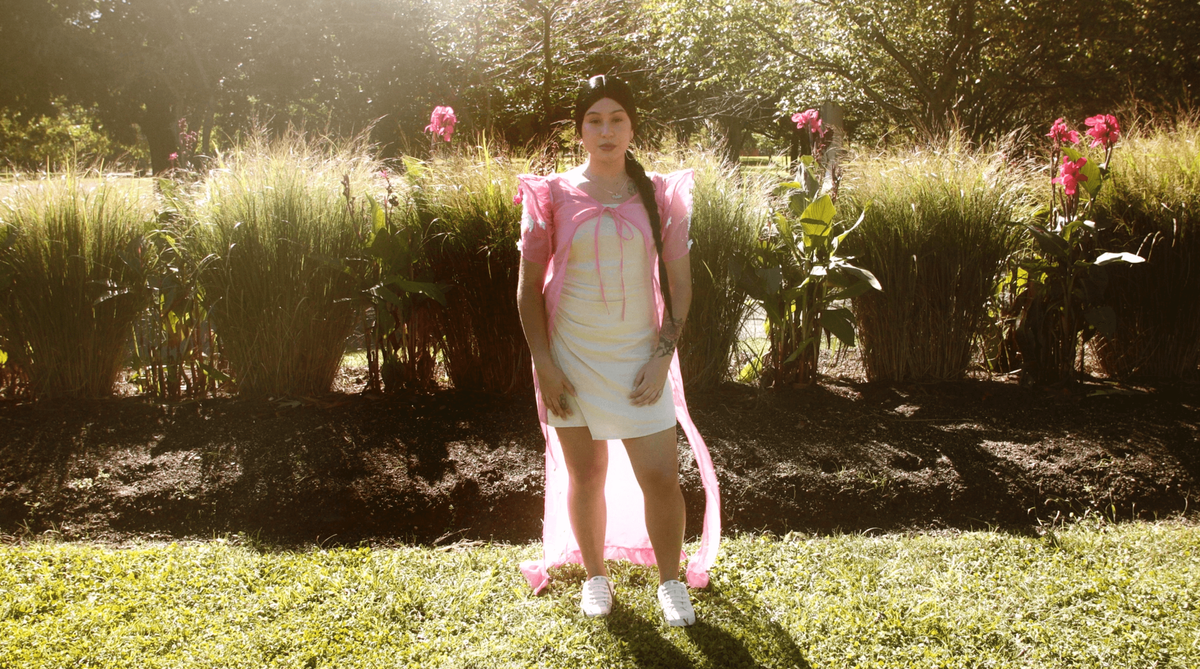 This newsletter marks the latest installment of Irregular Vegetables, a (semi-) weekly series of CABBAGES emails where I share links to recent writings from other hip-hop/rap/cannabis journos and critics, squeezing in my own work as I see fit. These 420-friendly editions hit inboxes on Thursdays.
Enjoy this week's reads and keep scrolling for an interview with Planet Locale rapper/poet KAYA, who put out one of my favorite albums of 2021.
This is also the final CABBAGES newsletter of 2021. The next one drops on Sunday, January 2nd, 2022. Happy holidays and all that jazz...
---

When she got to New York from Vancouver, with a degree in French literature no less, sure, she worked with Paul Simon, but as soon as taste and tides allowed? She was managing not only A Tribe Called Quest but maybe more significantly GZA, Ol' Dirty Bastard and unarguably the prime mover of all things Wu-Tang, the RZA. The 5'4.5" Chang heard, in the dirty deconstructed sounds out of Staten Island, something folks at the vast majority of record labels were not: sounds actually big enough to change how we listened to sound. Though she later moved on to books—this year's Wavy Award winning 'The Baddest Bitch in the Room'—she's also doing TV, mentorship programs and fighting back against "extortionate demands" from the largely collapsed once OZY empire where her latest TV venture is caught up in an ownership imbroglio. (Read more at Look What You Made Me Do)
Legal Weed Shops May Not Hit In 2022, New York.
Experts say most of the state may not see marijuana retail shops until very late in 2022 or, more likely, early 2023. That's because while the Marijuana Regulation and Taxation Act gave all New Yorkers the legal right to use, smoke or possess less than 3 ounces, the state still hasn't issued any licenses to the people and companies who will supply, ship and sell legal cannabis to customers. There are 11 types of licenses that will be available to create that pot supply chain, including for cultivators, processors, dispensaries, deliverers and operators of "on-site consumption," i.e. a cannabis bar or lounge. Those permits will eventually be issued by the newly created Office of Cannabis Management, or OCM, a state regulatory agency created by MRTA. But how, or when, those certificates will be created, is still unclear. (Read more at THE CITY)
Kendrick Lamar And TDE Ruled The 2010s. What Comes After Their Split?
Following radio silence, rumors of his exit, and a statement playfully refuting them, Kendrick announced in August that his highly anticipated fifth album will be his last on TDE. "I feel joy to have been a part of such a cultural imprint after 17 years," he wrote in an open letter. "The Struggles. The Success. And most importantly, the Brotherhood. May the Most High continue to use Top Dawg as a vessel for candid creators." It's natural to wonder what led to this major development, but Kendrick's description of Tiffith is nearly as intriguing. It gets to the root of what made TDE excel for the past decade: It created an atmosphere for its artists to flourish and gave them the freedom to be who they are. Together, Kendrick and TDE ruled an era of hip-hop through a perfect blend of rogue artistry and commercial appeal, showing what's possible when a virtuosic artist is given the space to become that. (Read more at The Ringer)
Black Businesses Feel Shafted As N.J. Gets Set To Choose Who Can Grow And Sell Weed Legally
For all of the talk of social equity and decriminalization, the average prospects for Black ownership equity in America was 1 out of 20 and 1 out of 50 in the cannabis industry, according to statistics released by cannabis platform Leafly. With the state opening applications for cultivators, manufacturers and testing labs Dec. 15, BIPOC cannabis business owners are questioning whether the CRC will live up to its mission to prioritize minority applications. Roughly a week ago from that date, 30 dispensary licenses were awarded. In October, at MJBizCon in Las Vegas, known worldwide for being the industry's largest cannabis conference, a myriad of vendors and speakers spoke of unlimited opportunity to a mostly white audience. (Read more at NJ.Com)
HBO's Juice WRLD Documentary Is an Intimate Showcase of the Rapper's Personal Demons
'Into the Abyss' picks up in the middle of Juice's run, chronicling a stretch of sold-out shows and late night studio sessions around 2019's 'Death Race for Love.' Renowned for his freestyle abilities, it's most thrilling to watch Juice work out songs in real time. His records were not always terribly focused—lyrics about depression coexisted uneasily with brags about designer clothes or threats of retaliatory gun violence, sometimes within the same couplet. Seeing him pull together "Fast," one the truly great pop rap songs of the last few years, or work through issues with his late father on the unreleased "Life's a Dungeon" is captivating. (Read more at GQ)
Biden Has 'Every Intention' Of Using Clemency Power And Is Looking At People With Drug Convictions, White House Says
In any case, the president is facing pressure on multiple fronts to do something unilaterally on cannabis reform. "Biden needs to lean on his executive authority now. He has been delaying and underutilizing it so far," Rep. Alexandria Ocasio-Cortez (D-NY) said on Tuesday, adding that he could use his authority to advance a number of progressive causes like marijuana reform. The congresswoman was among the first to suggest that Biden use executive authority to advance marijuana reform, joining 36 of her colleagues on a letter to the president in February that implored him to grant mass pardons to people with federal cannabis convictions. Biden recently received a follow-up letter demanding a status update. A pair of Republican lawmakers last week sent Biden and Vice President Kamala Harris a separate letter criticizing their "lack of action" and "continued silence" on marijuana reform and urging the administration to reschedule cannabis under federal law. They first made the request in July. (Read more at Marijuana Moment)
---

---

Three questions. Three answers. That's a wrap.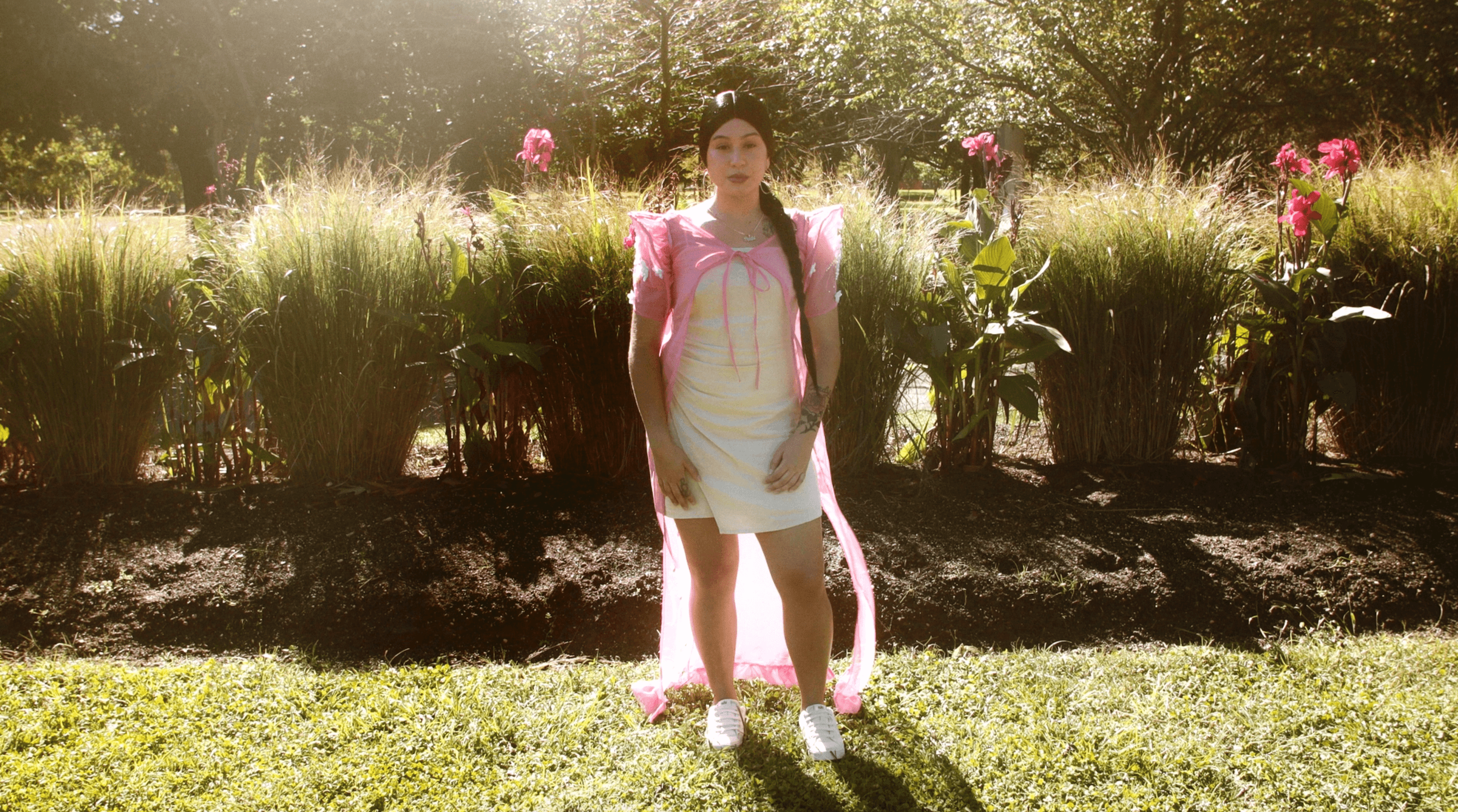 Brooklyn native KAYA finishes 2021 as one of hip-hop's brightest new voices, parlaying her years as a performance poet into an oft reflective rapper mode. Her 2021 releases with the NYC-based Planet Locale include the full-length Mahal Ko, featuring production by crewmates Dunn and Kuya, among others.
Your Filipino heritage and Brooklyn upbringing play no small part in your work, including your recent double single "Harana" / "Half Free." In what ways has your music provided you a means to express and reflect on these two cultures?
I want to start off by explaining that I don't really care about making music for the sake of Filipino representation, but rather, I care about making honest music about my experiences, and find it beautiful and exhilarating if people can find their own truths spoken to (Filipino or not). My mother immigrated from the Philippines in the '70s and my father immigrated from the former Soviet Union in the '80s. In 1998, I was born in Brooklyn, and raised by my mother. At a young age, I honestly became obsessed with understanding the feelings I had about being Filipino, it would weigh extremely heavy on me and eat away at me. I didn't grow up around many Filipinos, besides my extended family. I was just running around, in the mix, and didn't understand if what I felt about being Filipino was something collective or something personal to me. I began writing poetry about my mother, and my lola (grandmother). The poems always explored themes of sorrow, strength, and shame. Many Filipino elders have an ingrained habit of encouraging the silencing of self and they sometimes rewrite our own history to be the smaller people. It is the result of psychological and spiritual warfare from centuries of colonial control... and I would witness that in everyone around me.
Maybe it's because I'm from Brooklyn, and need to talk my shit, or because I'm part of the generation where Filipinos are ready to flip our negative self worth on its head, maybe both, but it's important for me to be honest and not just smile through it all with a bowed head like most of us are taught to. When I first met Kuya, I would listen to his music and cry; it was the first time in my life I heard a Filipino writing and rapping about things I understood so viscerally. It was very overwhelming for me honestly, and at first, I even turned my nose away from his music because it was jarring to see another Filipino fully speak his truth. It was the first time I had heard anyone chop up classic records from the Philippines and create an entire listening experience that embodied Filipino sound and storytelling. I used to recite my poetry to him and realized many themes in my writing, even the language used, mirrored themes in his music and that was the start of this slow build moment where I realized, everything I create musically will never just be about me. Everything is a symbiosis and you can't run away from the things that made you who you are no matter how hard you try.
Creating Harana x Half Free embodied all of this for me. "Harana" was my twist on a traditional Filipino serenade. When I first wrote the song, I envisioned this cinematic romanticized version of Brooklyn in the summertime, with heat steaming off the concrete and mist from hydrants spraying everywhere as I ran through sprinklers and professed my love. I think I've always been drawn to reflect my immediate surroundings, I like rapping about buildings and spider cracks on the street and pigeons zipping through the skyline; it feels constant through a changing life. This city is ugly. There is so much pain, sacrifice, violence, and craziness everywhere and every day. There's garbage on the streets, rats the size of my puppy running around, people only interested in harassing, stalking, and violating you. It's a crazy-gross place, and maybe because I'm really from here I can say all that and still feel those moments where I am completely enamored by the sunshine bouncing off brownstones, and all the people I get to meet, love, and learn from, or just the familiarity, comfort, and thankfulness of home. "Half Free" was a beautiful collaboration between me and Kuya that pretty much expressed everything I wrote about just now in less words (lol). It was a flex of power and recognition for me; to write about being a Filipina from Brooklyn, to write about themes of shame and sorrow, but also to express we can be more than whatever we have been taught, and to not settle for figments of freedom that Filipinos feel in Americanness. It was important for me to have it at the Unisphere, even though it's in Queens not Brooklyn. I wanted classic New York imagery and I want it to be known Filipinos didn't just randomly sprout up here, but have been brought to America and even New York City itself as colonial cargo. We have our own history here that needs to be dealt with and built upon. In the music video, you might notice that me and Kuya take off our traditional Tagalog attire, this action is meant to symbolize a creation of new. That there is no need to recreate the past for semblances of cultural authenticity, but to just be honest and Filipino, because that's the only authenticity there is.
How did joining the Planet Locale collective impact you as a rapper and as a poet?
Joining Planet Locale has honestly impacted my life and artistry forever. So much so I can only think about my experiences with Planet Locale as godsent. I think if I didn't join PL, I wouldn't be rapping and I wouldn't even be writing anymore. Maybe it's not thaaaaat dramatic, but I think it is. I started writing poetry when I was a young kid, around 7-8 years old, and I took it seriously. I would study poets and go to the Brooklyn Public Library and read whatever poetry-related things I could. I was 10 years old writing about alcoholism and absent fathers and bums on the train and baby birds falling from the nest never to fly again. It was honestly too much (lol)–I was an intense and sensitive kid. I started to perform spoken word poetry when I was around 17 years old and it really made me happy. I would be at poetry clubs across the city pouring out my heart, and then at one show, a grown man came up to me and basically told me my shit was trash and he can mentor me, then went onstage and said love feels like a rollercoaster or some dumb shit like that. I stopped writing seriously for around two years. I still struggle with confidence, but looking back it was clear my self worth was in the gutter so much so that one man tapped into all my resting insecure thoughts and I just gave up on myself.
One day while I was chilling at Dunn's crib, Dunn asked me, "Kaya do you wanna join Planet Locale?" and I was like "what the hell is that?" and he explains its an artists collective and it would be cool for me to join. I think I told him that I'm not an artist so I wasn't sure what I could contribute and he probably said something like, "yeah you are an artist Kaya." So I joined, and I didn't make anything I would consider substantial for the first year. I would go to all the studio sessions, just chill. Even if I wasn't making anything, I loved being around everyone. I was enamored like "nah i'm really friends with some geniuses this music is crazy!!!" Sometimes I would sit with Zakhele and Kuya and try to put poems over beats, some of them worked, like "Lonely," which is on the Planet Locale youtube, and "Yakult" which is on Kuya's Where The Sun Rises, but it always felt short of something. I had no self belief and I was bored of myself, but nobody in Planet Locale was ever bored of me and never stopped believing in me. Artistically, it's hard to find people you can be comfortable starting your practice in front of, and I found those people. I remember 0120 encouraging me to keep writing and even try new flows 'cause "what's the worst that could happen?" I'm never gonna forget this time of my life because of these people, you know?
It all really started to change when me and Desde began making music together. I knew about Desde since middle school. We kind of ran in parallel circles but never became friends. We chilled one day, summer of 2020, and just never stopped and eventually created our duo, Morivivi (working on our debut album this upcoming year btw), and made our first songs together. I would never really consider myself a hip-hop head growing up, but rap was all I really liked to listen to. My friends rapped or made beats, I was surrounded by it. I think secretly, deep down, I always wanted to make music too. I would stand in my mom's mirror, rapping and singing my favorite songs and making up daydreams about how I'm gonna make music one day, but never actually believed I could do anything or had something to say.
If it wasn't for Planet Locale–every member, every mutual collaborator surrounding the group, and the genuine collective love of making music and being good to one another–I definitely would not be making music. Joining PL impacted everything, starting with my spirit, which in turn impacted my writing, my confidence, my vision, and my love for creating. Planet Locale members push me every day to be honest, people are so talented and bring so much to the table, I'm inspired to push my flows, sharpen my writing, think about sounds and compile all of my ideas/concepts to create full bodied projects. I'm really pushed as an artist to keep up with the talent around me and I'm thankful for that.
The production on your Mahal Ko project has some seemingly experimental leanings. What do you look for when considering beats or beatmakers for your songs?
I would agree that the production on Mahal Ko has some experimental leanings. To me, that's definitely a compliment and a lot of talented people helped contribute to that album. I look for beats that make me feel. It's probably corny, but I really feel the tone of where I want to take my writing once I hear the beat. With "Mommy Ko," produced by Jcomm, for example, I remember I only heard a snippet and immediately felt heaviness, and felt intimacy with my emotions. It always depends on the feeling for me. Sometimes my moods have colors and I feel the colors all over my body, warming me or cooling me and I just understand how something needs to be approached.
When it comes to picking beatmakers, it feels natural too, and just based on feeling: what feels good, who feels good and safe to be around, who will push, who will bring their own vision too. I like to work with people I don't feel afraid to be vulnerable around, and people I can really tinker through stuff with. I really think producers don't get enough credit. It's really more than making a beat but a whole way of approaching sound and creating an existence to lay in. I've pretty much always been a writing-first type of person–lol I can't help it. But for the projects I'm currently working on, it's been freeing to focus on sounds, and look for sounds that I know will challenge my delivery and tone. I think as I'm getting more comfortable in my artistry and my abilities as a rapper, and even comfortable calling myself a poet again, I want to use every beat I pick to its fullest capacity: really stretch what I can do with it, instead of picking one flow and staying there. I'm looking forward to honestly merging into sound more and approaching things as an entire entity.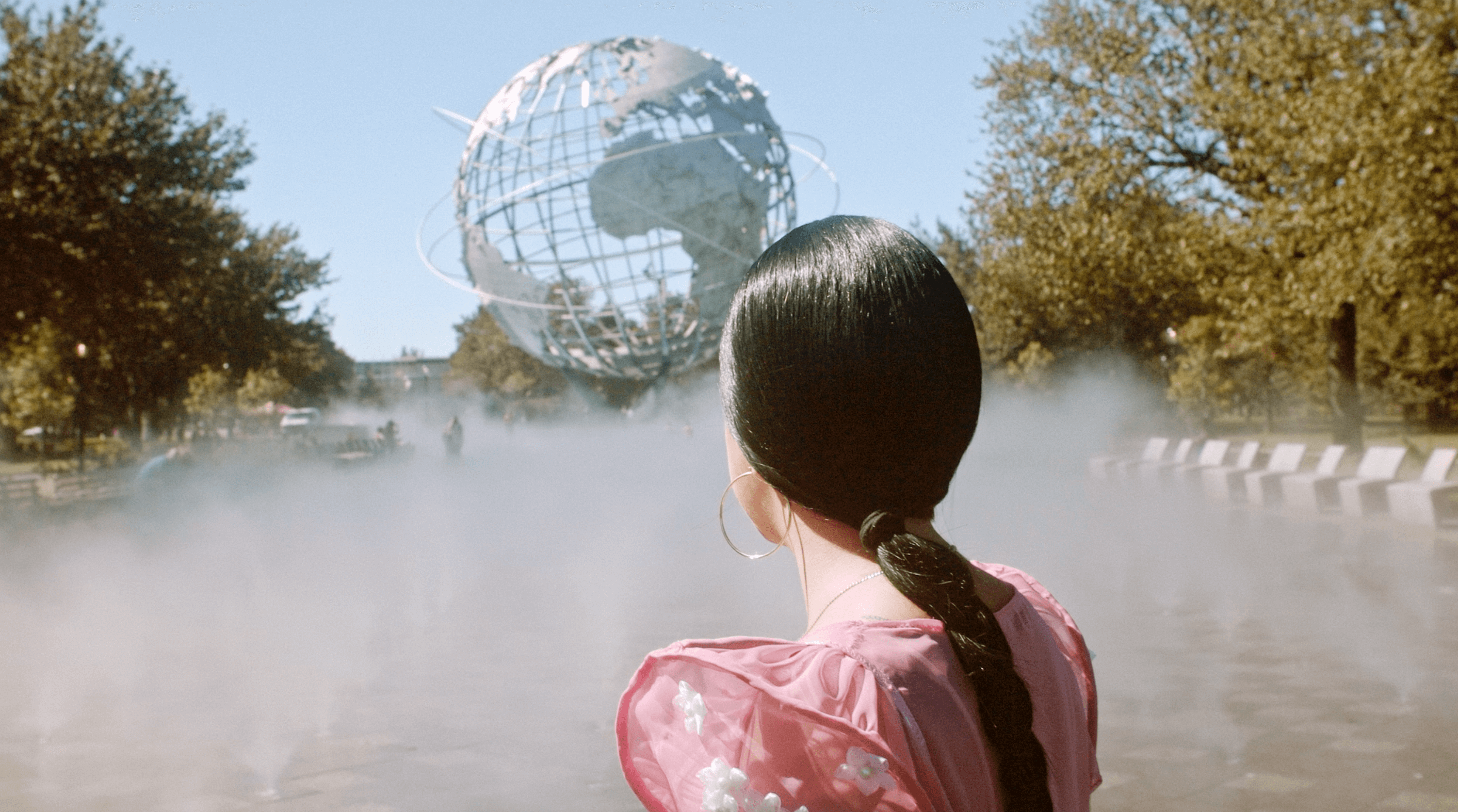 Purchase or stream KAYA's music on Bandcamp.
---