Eraldo Bernocchi: The Cabbages Interview
The producer looks back on working with Bill Laswell, Mick Harris, and Prince Paul, and discusses the return of SIMM.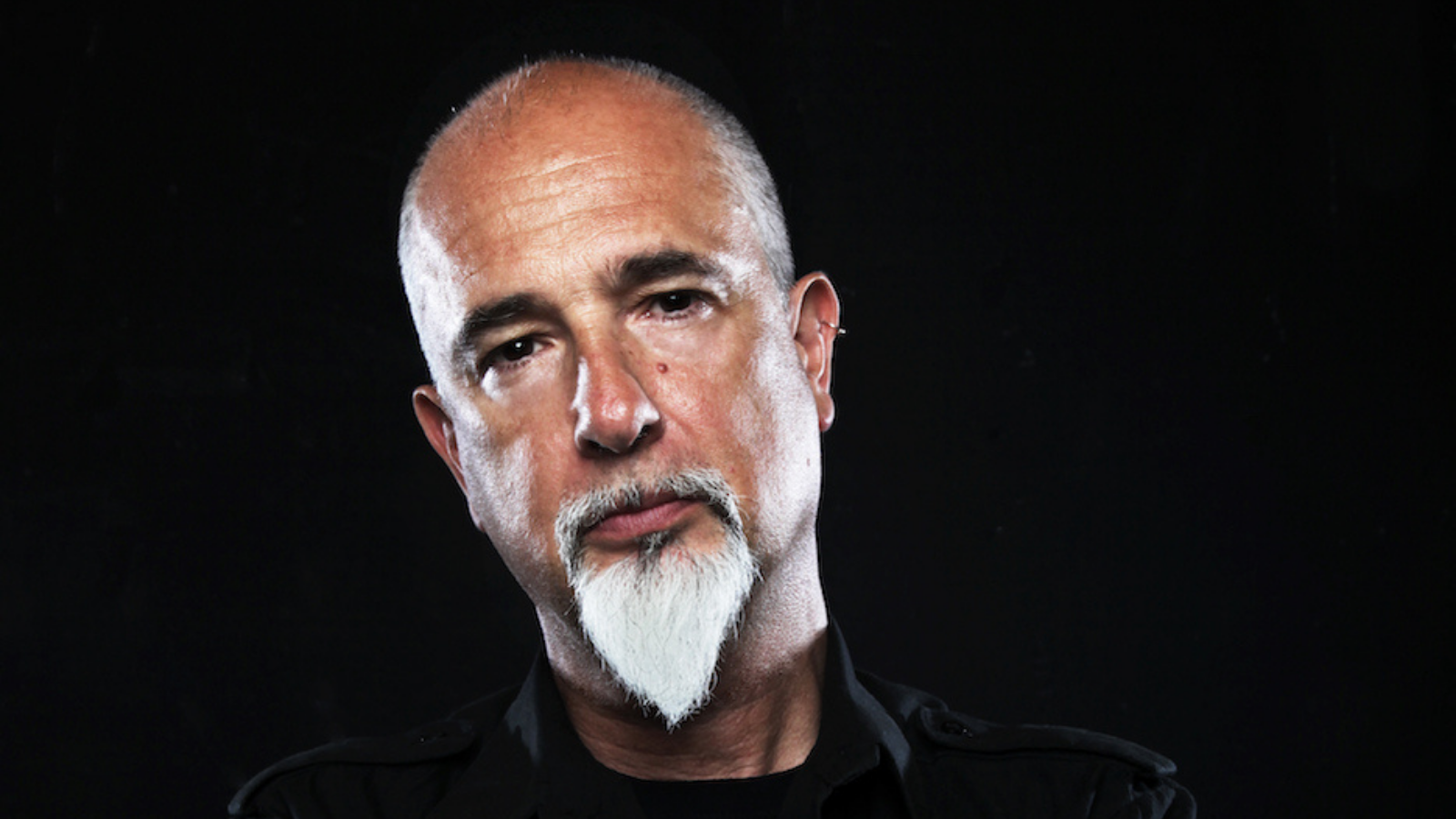 Italian guitarist and producer Eraldo Bernocchi remains a somewhat hidden figure in hip-hop history. Though much of his vast and decades-long catalog found him distinctly operating in other styles, his instrumental music in the 1990s–often in collaboration with the likes of Bill Laswell and Mick Harris–yielded significant contributions to what is often referred to as illbient. Currently based in the U.K., his latest album under the relatively recently revived SIMM solo moniker is Too Late To Dream, released via the Ohm Resistance label.
---
It seems to me that it would be weird to talk about SIMM without first mentioning Equations Of Eternity [EOE] with Bill Laswell and Mick Harris. Can you tell me about how you first connected with those two people?
Me and my wife, we work together. She's the visual part of what I do–visual and very often conceptual. I remember when we were still living in Milan and one night we thought, let's send a Fax to the Material office. Obviously, we had very few hopes that Bill would respond to it. But, actually, his personal manager of those years replying to us and he liked the idea of starting to do things. So we started the first project Somma, the one with a Tibetan monks. We became friends and, after a while, Bill told me, you should get in touch with Mick Harris. because you, sometimes you have the same need for energy and fury on certain projects. So, I sent a fax to Mick, and after a while he replied and we became friends and we spent hours over the phone, talking about equipment and filters and mixing boards and whatever. Then I ended up doing two records with him and creating SIMM.
I think the first time I heard your music and your name was probably Total Station, which you put out with Mick Harris in 1998. It obviously feels like very much inline with what you were doing with SIMM and what he was doing with Scorn. What you were trying to accomplish with those two collaborative efforts?

Yeah, Overload Lady. Well actually, there wasn't a goal there to reach something. We just did the music we wanted to do at that time. No compromise. I mean, Sub Rosa asked us for an album and we did Overload Lady; we'd wanted to do a drum'n'bass album. Then we did Total Station. I remember the only difference was that I had this idea of sampling a lot of my guitar playing. So, we sampled a lot of weird sounds and chords and riffs that ended up in many of the tracks. In a way, Total Station is more harmonic and more melodic than Overload Lady. Also, it's midtempo, while Overload Lady is sometimes super fast. But really, we never had any kind of special goal. Just we were doing–and we are. I think I can quite freely speak also for Mick. We are going on doing our music with no compromise. We just want to do our music. That's the thing.
With EOE in particular, you recorded for two extremely notable independent record labels in hip-hop history, WordSound and with Rawkus for the "Bossando/Simba" 12-inch. Do you recall anything about your experiences working with those two labels?

Oh yeah. It was amazing. Well, Rawkus, I don't remember it really well, but I have very fond memories of WordSound. WordSound happened right in the moment that I started to steadily work with Bill. I remember he told me, you gotta meet this guy Skiz Fernando–actually Spectre. We became quite close and he involved me in a series of things, some WordSound artists' other projects. At that time, I was also–well, still do it–producing bands. For instance, I wanted to have Sensational on a track for a band. And I have very nice memories of Skiz's loft in Brooklyn. We were going there and just playing. Same thing with Sassan Ghari from Baraka Foundation, we were just meeting and playing. It was a very stimulating time. Both me and my wife, we were staying in New York, like one month or one month-and-a-half in a row, just doing things with artists, building relationships and exchanging creativity.
WordSound has been one of the very few labels that sent me some real money. I can tell you, I had an unlimited number of experiences, from the smallest to the major, in 40 years of music. Let's call it career if you want to call it. But only five or six labels ever paid money ever. You know, there's the usual recoup and the budget, and the usual shares and percentage that shrink your royalties to the bare bone. So maybe you end up getting couple of grands after three years. I'm really sorry that Skiz decided to call it a day.

WordSound was a label that I was a huge fan of at that time, in the mid-to-late '90s and into the early 2000s. Did you get to meet and record with Sensational?

I met him once, only once, but I never recorded with him. He sent me stuff. WordSound, being the label, they did a double CD compilation where all the WordSound artists were remixing other WordSound artists. When Skiz asked me that, I said, well, okay, I want to remix Prince Paul, which to me was a big challenge. Because, you know, come on, Prince Paul is a legend. So, I remixed a track from Psychoanalysis (What is it?). The track was "J.O.B." It's somewhere; you can still listen to that. I'm thinking that one day I should remaster all those tracks, at least to put them online or ask Skiz to put them online, in a proper way, because it was really fun to do it.
The first SIMM album Welcome came out originally in 1996, through Mick Harris' Possible Records. And then there was that expanded edition with the bonus tracks, in tandem with Invisible Records in 1998, which is how I first heard that project–

Well, the expanded version is basically... SIMM started when Mick said to me, I'm setting up a label, would you like to do two dark twisted tracks for a 12-inch? I like the way you use bass and beats. So I did two tracks and those are the two tracks that are on the expanded version. When Mick heard them and pressed that, he said, well, I would like to have an album. And that's how Welcome was born. That's another one that I'm thinking to remaster and put out, maybe on vinyl. It came out also on vinyl, but the mastering process of those times, it was really basic. We had no money to do mastering. I was compressing things a little bit in the studio to the best of my knowledge, but when I listen to the tracks today, I said, today I can appropriately master those tracks.

I'd love to know a bit more about Welcome. What was your vision for this project?

Well, again, I admit I really struggle to ask myself certain things. I did that record; Mick wanted an album and I started to work on it. And I remember that it was when I was halfway over, I thought, okay, this could be a kind of dark hop, instrumental soundtrack-ish of that has an atmosphere, like a nocturnal atmosphere. I was working on the tracks, putting them on tape and playing the tape in the car, driving at night and seeing how it was sounding. Because, in my head, I wanted to create the same atmosphere you may have when you're walking in a place that you don't know at night. So from one point of view, you're fascinated; from the other point of view, you're a little bit feeling–I'm not saying scared, but you're not comfortable.
In that album I remember, for instance, the equipment we were using, both me and Mick, we were using a lot of samples and samplers from E-mu Systems. Those were giving us the options to sample for a longer time than the Akais, so I could use longer samples. For instance, the first track "Clown"– I'm kind of scared by clowns. All my life, I can't stand them. They make me sad. I don't feel really well if I have them around. I sampled circus music and parts of movies. Remember those times, the double check on sample clearence was really, really minimal. I'm always expecting someone was one day giving me a call for samples I used in my records, but nobody ever catch me, actually. That's a relief. I tend to clear them now, especially when I work on adverts... At that time, we were using this bigger sampler than what we were used to do. We could sample in stereo. I remember that, for me, sampling in stereo was magic. A Roland MC-50 sequencer, only going by numbers, no screen things. Actually, I was loving it.
Some would say–myself included–the work you did in those years had a significant influence on some of the music that would come in its wake, I think specifically about dubstep, which would begin to emerge only a few years after these records, in the mid-2000s. Did you, or do you, hear yourself in that dubstep sound or recognize yourself in those records that were coming out from this generation of artists?

Yeah, in a way. I like dubstep. I don't like everything, because after awhile, when it becomes a cliche, things tend to repeat to themselves. But, of course, there are people who stand apart. I like when it's really minimal, or when it's really emotional. I love Kryptic Minds and I love what Leon Switch does. We also have a project together that one day will see the light. We have an album already and it's really cinema-oriented. It's more like a soundtrack with beats than, let's say, your dubstep album.
But I don't know if I started that. I think most of the credit maybe, possibly, should go to Mick for this. I think that Mick, he when shifted from Scorn based drum, guitar, and vocals, and went to Scorn electronic version, there, really sat a starting point for what was about to come later. So in a way, I may have contributed to that, but if I contributed to that, it's like the 35% and he's the 65% of it. I can find things I was doing, and what he was doing, in what I hear today.

You revived SIMM, effectively, in 2013 with the album Visitor. What brought you back to the SIMM moniker and making this kind of music again?

SIMM's a strange thing; it's a very personal project. It lives whenever I feel the ideas, the creativity, or the energy to do an album, or whenever I have enough ideas in a folder that gives me the kick to start it. So like Visitor, actually, the kick has been Kurt from Ohm Resistance. Kurt never stopped for like two years telling me, look, you really need to do another SIMM. It's been ages you don't do it, since '96 or '97. So I started to work on it and Visitor came alive. That's it. Kurt put it out and people liked it; it sold out. I was not expecting it actually. And that's the thing, pretty much the same for To Late To Dream. Of course, the time span was different. Too Late To Dream is definitely a quicker album in brackets, only eight years passed...
Again, it's the folder thing, ideas–and sometimes also equipment. Too Late To Dream, the backbone, bass and drums and percussions, is mainly constructed and built only with an Analog Rytm from Elektron. When I started to work with this amazing drum machine, I felt, oh God, this is the machine to do a new SIMM. So I started to put down the ideas and put them in a folder, and then I had more than 30 in the end. That's how Too Late To Dream was born.
There's this new dimension to the SIMM sound with Too Late To Dream because of the inclusion of vocals. When did the idea or the possibility for vocals come to your mind in the creation of this record?

First of all, we were in lockdown, so I had loads of time to waste, basically. Nothing was happening and nobody was working. My work with adverts was on a halt, because nobody was shooting any kind of video. So, I had time to concentrate on things... I have a project with Dubfiles. It's a very dub thing; it's super dub. It's like three years now we're working on a record. It's a kind of slow, lazy thing, because each one of us has got tons of other stuff to do, but we are working on it. And we were thinking about vocals. So I discovered this lovely emcee for East London, Lady Chann. She's an underground rapper with a passion for boxing matches. She does broadcasting, live commenting of boxing. And there's one track that is named "Knowledge" where, at certain point, Flowdan appears. He made like 16 bars in that track. The whole track, it's a really good track, but when he comes in the picture, it's just blowing. What the hell is this?, I said, God, I love the voice of the guy. Suddenly, I felt, okay, I would love to have him on some SIMM track, even without even realizing that I'd never used vocals. I found four tracks. Well, actually, I sent him all the tracks and we chose four to work on, which I tore apart. The album was kind of ready, but I tore apart half of the album, basically. He sent me back some fantastic locals and we refined and we trimmed, and finally I had in my hand those tracks. I said, oh God, I never felt about having someone actually rhyming or singing on SIMM.
And it's something that I really like. In fact, I have another idea, which, well, I don't want to talk about it now, because I have no idea if it will work or not, until I have the track in my mind for a female vocal, another approach. Not a rocker, not at all, actually, but, but let's see how it works. The idea of having vocals really completely changed my approach to tracks. Because SIMM, if you check the length of my tracks, when you have a track around five minutes, for me, it was a punk single. My tracks are six-thirty, seven-something. They were composed, just when they were starting to carry me away, I was thinking, okay, maybe I will cut the track here and make an ending. I never thought or keep in any account the length. But actually Flowdan point[ed] that to me. He said, I love these tracks, but I liked the fact that you want to listen to them again. So if you do something that is five-minutes-thirty, with him rhyming for four minutes, it's going to be deadly boring–which is true. So basically for the first in my life, I worked on, let's say, a fast hardcore format, at least in terms of length. Things like that, for me, are kind of incredible.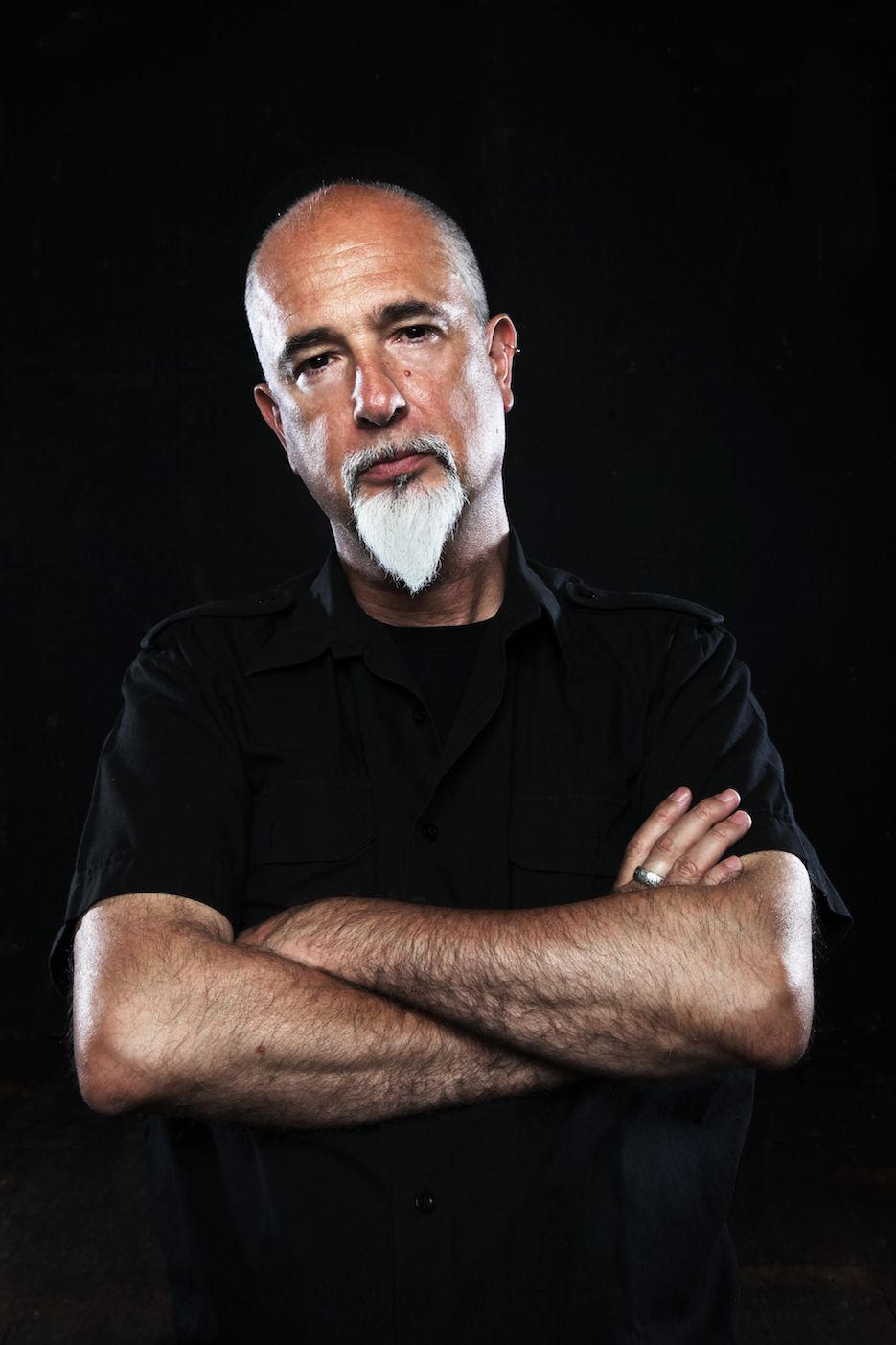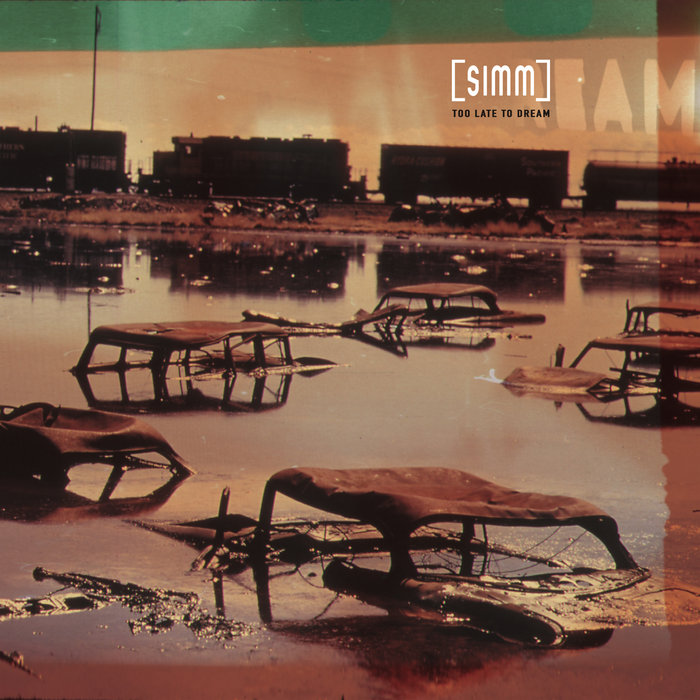 Purchase SIMM's Too Late To Dream and Visitor, along other Eraldo Bernocchi projects, on Bandcamp or listen wherever music is streamed or sold.