Irregular Vegetables, Vol. 91
3 new songs you oughta know + the weekly 420-friendly hip-hop links roundup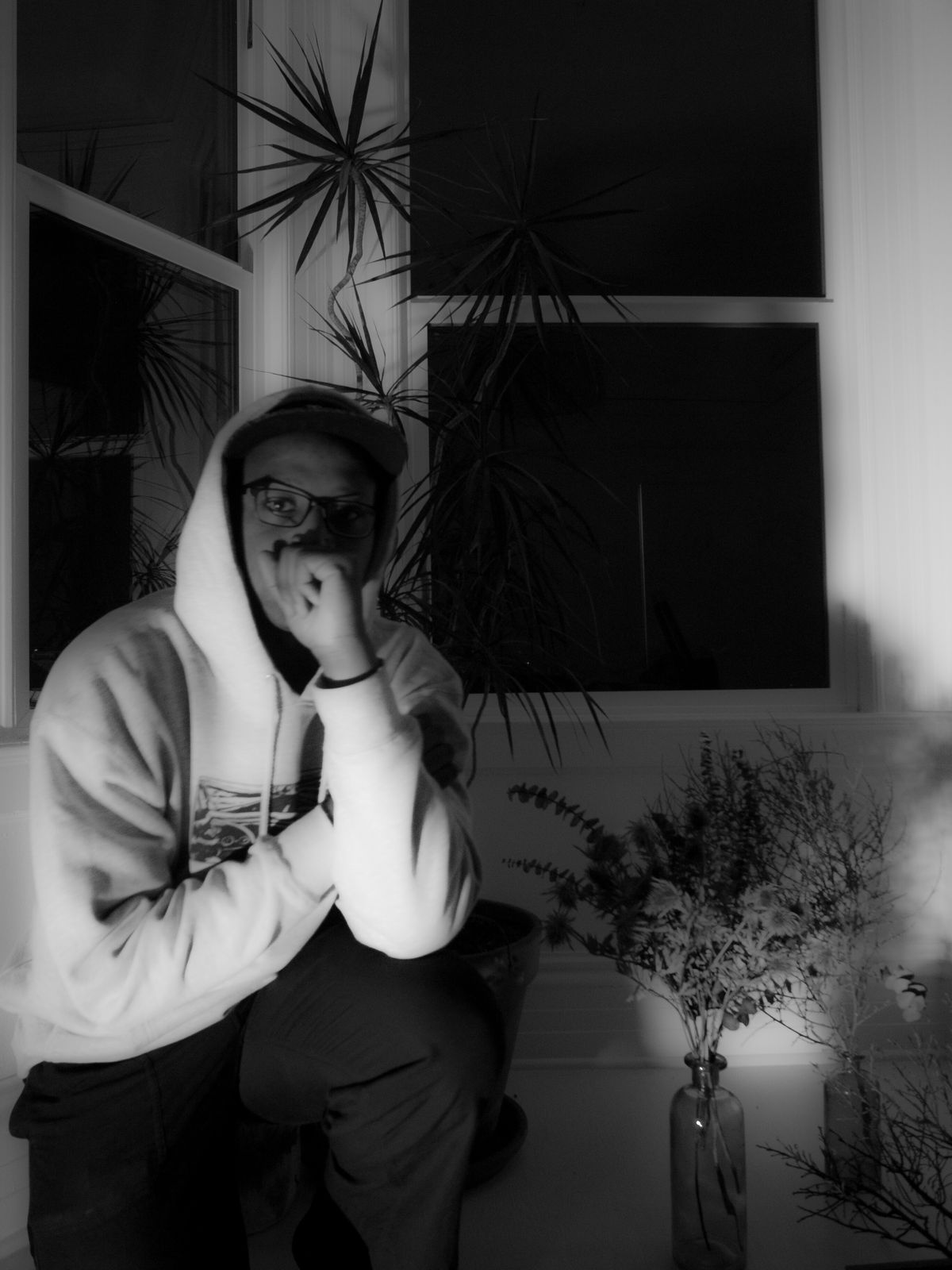 This newsletter marks the latest installment of Irregular Vegetables, a (semi-) weekly series of CABBAGES emails where I share links to recent writings from other hip-hop/rap/cannabis journos and critics, squeezing in my own work as I see fit. These 420-friendly editions hit inboxes on Thursdays.
Enjoy this week's reads and keep scrolling for another edition of Crudites, where I recommend three recent singles/videos from hip-hop artists you may not be familiar with yet.
---

Danger Mouse Has The Cheat Codes
When I met Danger Mouse in Manhattan on an early-September afternoon, he was rocking a light business-casual outfit offset by a Black Bart Simpson tee. It's a staple of a specific time and place, of the wardrobe of Black boys coming up in the '90s, and, I think, a bit of an indication of an approach to the arts. The history of hip-hop culture is a story of Black teens putting their stamp on shit that wasn't created with them in mind. Feeding funk records to samplers and making drum machines blurt out clattering, fast-paced patterns freaked the paradigm the same way Black Bart put you in scenes you hadn't been drawn into. Pairing Jay-Z raps and Beatles samples on 'The Grey Album' in 2004, matching slick beats and cartoon sounds to MF DOOM raps on 2005's 'The Mouse and the Mask,' pushing hip-hop syncopations on Shins singer James Mercer's accomplished vocals in their albums as Broken Bells, and supplying Goodie Mob's CeeLo with the psychedelic sounds that populated their lucrative Gnarls Barkley records, Danger Mouse got good at mixing the chocolate into the peanut butter, reaching mainstream and indie audiences, and bridging hip-hop and indie-rock fandoms. (Read more at Vulture)
How Legal Weed Has Changed The US
Because African Americans as recently as 2018 were arrested for cannabis crimes at nearly four times the rate of white people despite similar levels of use, legalization has been put forward as a fix for the disparities that have flowed from that: disproportionate incarceration, broken homes and arrest records that hamper careers. But it hasn't been that simple. While marijuana arrest rates have plummeted overall, racial disparities have persisted in arrests for violating regulations of legal marijuana. Before and after legalization in Washington state, Black adults went from being 2.5 times to 5 times as likely as white adults to be arrested for unlawful cannabis possession, a 2019 study found. After legalization in Colorado, the greatest decrease in arrests was among white people, down 72% as of 2019, versus a 63% decline for Black people and a 55% decline for Hispanics. (Read more at Bloomberg)
The Rap Girls Are Feuding — But Where Are The Diss Tracks?
Historically, the queens of hip-hop have never been scared to address their ops directly in song. In 1984, a 14-year-old Roxanne Shanté made a name for herself after she released "Roxanne's Revenge," a response track to hip-hop group U.T.F.O's "Roxanne, Roxanne," a song about a girl who refused the group's advances. Shanté freestyled the diss track not because she felt slighted by the song (her real name isn't even Roxanne), but because U.T.F.O pulled out of a show that was promoted by her Queensbridge Projects brethren, Marley Marl. Because of this, the infamous "Roxanne Wars" of the '80s was born. Ultimately, the "Roxanne" character became the center of several songs — "The Parents of Roxanne," "Yo, My Little Sister (Roxanne's Brothers)," and "Roxanne's Doctor," among others — making it one of the most responded to diss tracks of all time, and solidifying Shanté's legacy as a hip-hop legend. (Read more at Okayplayer)
The Future Of Cannabis Reform In The UK Looks Bleak
The idea that cannabis has not been "policed properly" is true, but not for the reasons Braverman is suggesting – the problem is not an abundance of leniency. Britain's drug laws, as they currently stand, help to facilitate racial injustice on a mass scale: Black and Asian people are much more likely to be convicted for cannabis possession than their white counterparts, despite lower rates of use, and Black people are significantly more likely to be stopped and searched – a practice for which cannabis possession is a frequent pretext. All of this means we should be sceptical of a group of Tory police officers calling for harsher laws around the drug, something which would inevitably lead to even more discriminatory outcomes. Cannabis laws, then, are more about the drug itself: it's a clear-cut issue of racial justice. (Read more at Dazed)
How Pusha T Finally Hit No. 1 Without Changing His Tune
Plenty of hip-hop acts make songs out of their drug-trade memories. But Pusha T's unusually granular lyrics—yes, it's mostly cocaine he raps about—vivid imagery and quotable lines build a fantasy universe, critics say. His music is driven by crisply enunciated lyrics, a precise vocal delivery and stark, haunting instrumentals. Pusha T can be wickedly funny, too; on a song from the No. 1 album, he calls himself "cocaine's Dr. Seuss." Pusha T's career-long devotion to street rap is propelling him to new critical and commercial heights, making his slow-burning career one of hip-hop's most surprising success stories. His strides also show how older rappers are increasingly staying relevantas the hip-hop genre matures. Despite first making waves in the early 2000s, Pusha T's latest album, "It's Almost Dry," was his first to hit No. 1 on the Billboard 200 chart. (Read more at the Wall Street Journal)
Biden Announcement On Marijuana Scheduling And Pardons Could Alter Face Of The Industry
Many marijuana industry advocates and executives would, of course, like to see marijuana completely descheduled rather than rescheduled. Under Schedule 1, marijuana is classified in the same legal category as drugs such as LSD and heroin. So rescheduling marijuana – while falling short of decriminalization – would be a win, according to industry executives. Adam Goers, senior vice president of corporate affairs for New York-based multistate marijuana company Columbia Care as well as policy chair of the U.S. Cannabis Council, said that "this is a positive step, and it's politics."Rescheduling opens a lot of avenues for the industry, including – but not limited to – Schedule 3 or below." Rescheduling at that level would remove the 280E tax penalty, which would be a tremendous benefit to the bottom lines of all plant-touching cannabis companies in the industry. (Read more at MJBizDaily)
---

---

Three new tracks for you to snack on...
Aloe Vera, "Wunderbaum Blues (feat. Jordidge)"
miles cooke, "oprah"
Warner Meadows, "Till I'm Ghost"
---