G.O.A.T On A Wire: From Kanye To Kemba
+ reviews of the latest by Chung & Cotola, Grandtheft, and Koncept Jack$on & Morriarchi. This is CABBAGES #083.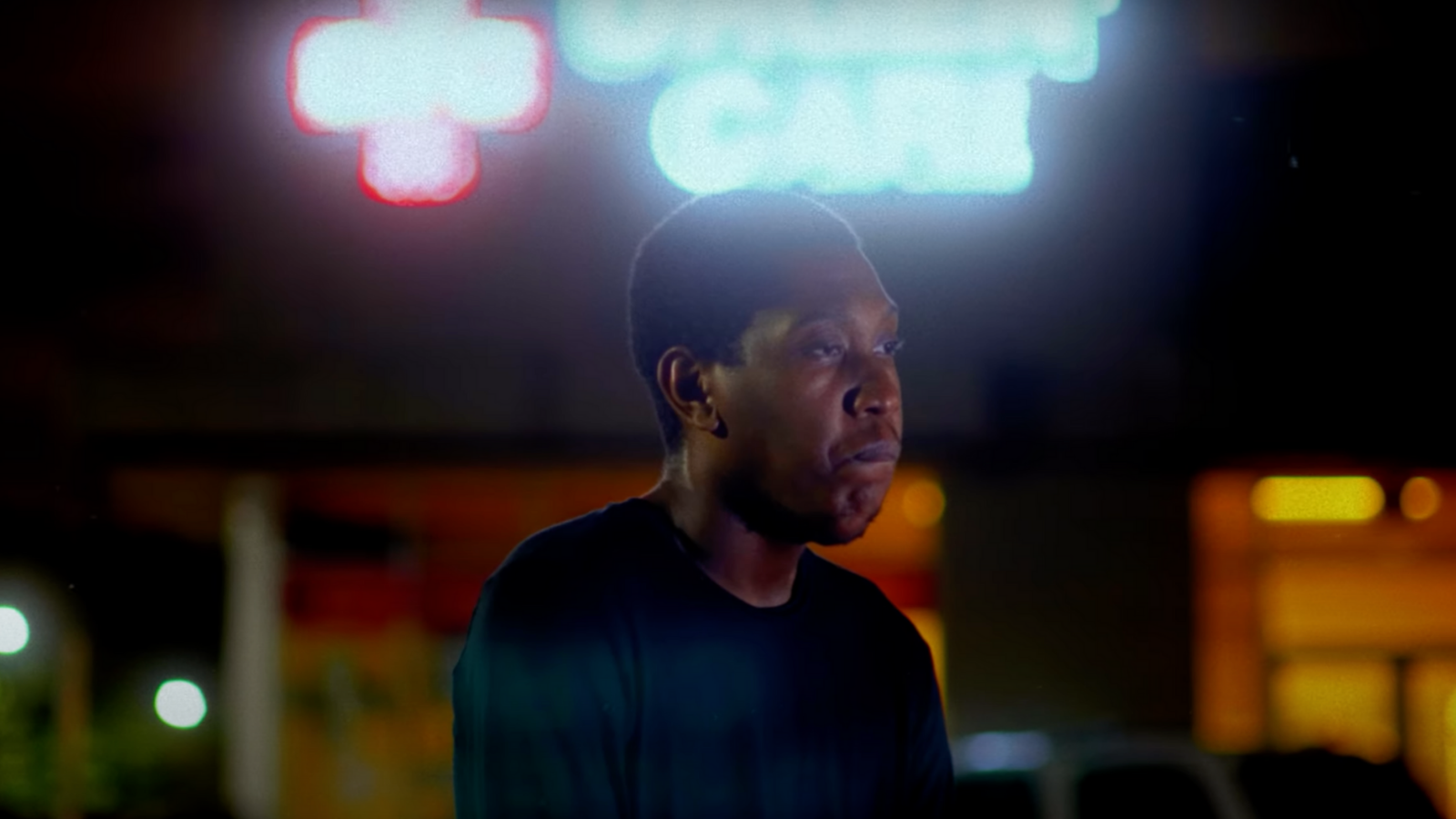 Kanye West had a lot to say on Drink Champs this week. The artist now legally named Ye made a memorable guest appearance on N.O.R.E.'s exceedingly overlong and boozy podcast, dropping knowledge and misinformation alike while setting more than a few personal and professional bridges aflame. As entertainment goes, it wasn't the most embarrassing media appearance he's made in recent years, but it doesn't exactly exude much hope for any future ones.
On social media, the remarks made on his Drink Champs episode populated tweets and fueled trending topics, with now-former G.O.O.D. Music rapper Big Sean publicly taking his erstwhile label boss' embittered disses, playfully dismissing them, and turning the moment into a self-promotional opportunity for his recent Def Jam EP with Hit-Boy. Other hip-hop artists and personalities weighed in across Twitter too, but the one tweet that best summarized the situation came from Tanya Morgan's Von Pea:
Indeed, 2003's "Through The Wire" was a sympathetic moment for West. Already known among hip-hop heads for his beats on certain Roc-A-Fella albums of note, he chose something personal for his first commercial single as a rapper. The "chipmunk soul" beat transformed a 1980s Chaka Khan cut into a means for him to speak on the 2002 accident that could very well have killed him. He grappled with his mortality while making light of the indignities and absurdities of recovery, famously reclaiming his power by performing it all with his jaw wired shut. Though much has happened in the nearly two decades since that fateful day, somewhere at the heart of his Day One fandom is the meaningful nature of this introduction to him through the lens of his pain.
That is no small part of why Kemba's "The Wire" hits the way it does. A revelatory piece from the Bronx-bred emcee, the track arrived via a music video that opens with him moving on crutches, the first sign that something is off. He pauses to gather the remaining strength to get himself seated in time to spit bars about his years of medical woes and jaw surgeries. He carefully holds a towel to his swollen face as a means to ice it, telling a story of how his passion for rap has long been at odds with his physical well-being. It's an absolutely essential listen/view, and a fine example of his exceptional abilities with the pen and on the mic.
Though the details shared in Kemba's lyrics may come as a shock to some, "The Wire" wasn't the first time he's addressed it. In a 2016 piece for The Huffington Post, he wrote in first-person about growing up with severe eczema, discovering hip-hop, and what happened after doctors found a non-cancerous tumor in his jaw. Back when this personal essay was published, he'd already had multiple facial reconstructive surgeries and so much other work done that he rather grimly quipped,"If I wrote a 'Through The Wire' for every time my mouth was wired shut, I'd have a concept EP."
Now that he's finally written and released this one, some five years after that HuffPo moment, we can see the toll things have taken on him. When Kemba lost his mother to cancer, he penned an entire album, 2019's masterful Gilda, in her honor as he mourned and coped. There is an exhaustion in the man we see wincing through this clip for "The Wire" that seems bigger than the physical, undeniably compounded by the psychological. But as he recounts doing a South By Southwest gig against doctor's orders, recalling the blood spilling from his mouth onstage, there's also a marked perseverence on full display. He gets through the song and adds a reflective coda with some more information, but also a mission statement: "I learned to find art in the cards I was dealt."
By his own admission here, he made three albums at serious risk of losing the ability to speak, let alone rap. That alone is a testament to his artistry, considering the high caliber of those particular records–not the least of which being 2016's Negus of which I once wrote:
At a time when Yeezus himself appears to have abandoned his black revolutionary principles in the maddening service of those twin Hamptons mistresses celebrity and vanity, rap needs young blood in the fight... The dearth of reliable heroes among rap's old guard leaves room for Kemba, the young Bronx native formerly known to some as YC The Cynic. Now more than ever we need this self-described mix of Huey P. and Master P. Even rechristened, the phenomenal emcee doesn't get the sort of shine Kendrick Lamar has grown accustomed to, but as we see on 'Negus' it only makes him hungrier for truth.
I named Negus the best rap album of 2016 back in 2016 for a reason. Even though I didn't know the extent of that young man's suffering, I saw something profound in Kemba, in his ability to analyze the world around him and express it in his own way.
Too often, we reserve the title of G.O.A.T. for those in hip-hop who achieve great commercial heights and command adoring fandoms of immense size, quantifiable albeit fundamentally superficial measures of one's artistry. But the term also rightfully belongs to those who toil amid and despite their greatness. There are those who have committed themselves to this art form not as a means to profit or even to escape something in their day-to-day lives, but because of their driven commitment to creating art. Bearing witness to what he's accomplished, with his own body betraying him in real time for pursuing his craft, Kemba gets G.O.A.T. status in my book.
---

This Toronto DJ/producer spent much of his career ensconced in the Mad Decent camp, which ensured high exposure in EDM circles while he endeavored to maintain a hip-hop ethos. That becomes more pronounced than ever before with this Fool's Gold full-length packed with fine features from rappers and singers repping his city and elsewhere. On the local tip, Haviah Mighty offers sharp insight on the frenetic "Shining Light" while Jazz Cartier flexes his mic muscles amid the 2000s throwback grandeur of "B.I.G." For the instantly appealing "Dripoholic," he recruits onetime OTF signee Yung Tory who, in turn, seizes the opportunity to make a minor anthem from its oddly whimsical trap base. Going further afield, he unites Memphis generations with Three 6 Mafia legend Gangsta Boo and contemporary crunk revivalist Duke Deuce for "What You Wanna Do."
Two independent Montreal talents come together for this one-rapper-one-producer outing. Chung has been working for a minute now, but her verses across Chung Shui demonstrate a certain shrewdness and a fairly defined aesthetic on the part of the emcee. There's streetwise savvy and a dynamic hook present on "Back And I'm Bad," skills reinforced elsewhere with "7030" and the confident and accomplished "High Waves." Her lyricism is grounded yet refined, relatable on "Love Roller Coaster" while getting romantic and referencing Etta James and MF DOOM. Cotola, to his credit, brings sonic diversity to the concise project, evoking cinematic sentiments on the title track and the somewhat Griseldan "So Explicit."
Koncept Jack$on & Morriarchi, A Graceful Snafu (buy it / stream it)
Over the last couple of years, Sheffield producer Morriarchi has made underground hip-hop magic with UK emcees CLBRKS and Lee Scott, as well as Oregon's own CAPRIISUN. Revisiting this side of the Atlantic, he partners with the consistently dope Koncept Jack$on for a short yet momentous EP of submerged soul samples and rampant raw poetry. The rapper's insistent tone provides solid footing on the crumbling boom bap of "Flee At Large" and the woozy jazz abstractions of "Lucy." The instrumentals on the back half do more than echo the preceding vocal cuts, offering opportunities to examine and explore the nooks and crannies of these immersive beats.
---

During the years when the Maybach Music Group mattered most, Ohio's own Stalley never quite enough shine. That said, this leisurely-paced single from 2013's Honest Cowboy burns brightly in retrospect, the Scarface feature adding his co-sign for that Houston connection.
---