808s And Heartbreak (Slight Return)
+ the latest from Him Lo & Giallo Point, Lee Scott & Hyroglifics, and Diamond Lung. This is CABBAGES #075.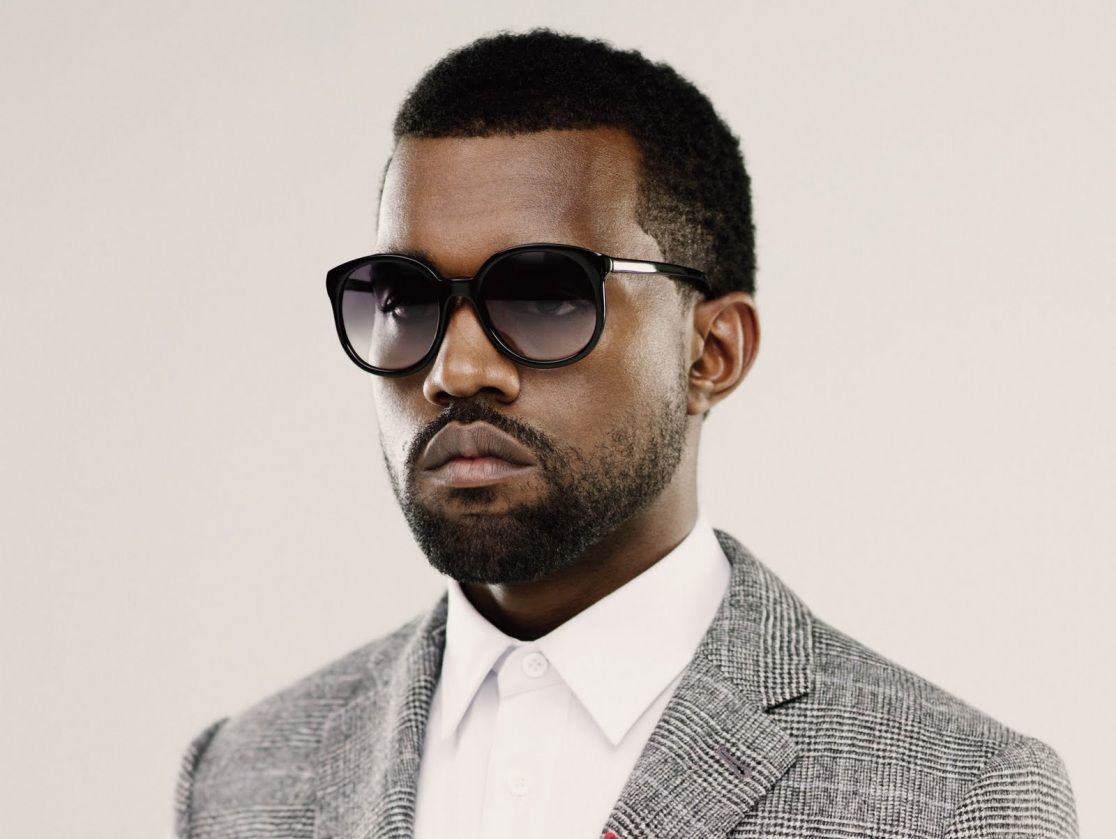 The first time Kanye West lost me was "Love Lockdown." It would happen multiple times over the next decade or so, with increasing frequency and velocity, up to and through his gladhanding of Donald Trump. Disappointment, dismay, and even disgust have since become inevitabilities in my decades-long connection to him as a listener and music critic. And while I could spend the next several paragraphs railing against his lazy, grift-based, conspiratorial alignment with quasi-conservativism and Christian hucksterism, I'd rather focus on that song.
But before I do, I should emphasize that I was an early adopter of Kanye's work, about as close to a day-one as I've ever been with a hip-hop superstar (save for maybe Bad Bunny). His beats on Jay-Z's The Blueprint immediately caught my ear, not unlike how Just Blaze's did on the same album. I obsessed over his work in the Roc-A-Fella production canon, marveled at his contributions to Talib Kweli's Quality, and delighted every time I came across a beat of his in the wild. In the Fall of 2002, I bought the 2xCD Paid In Full movie soundtrack and stood on a Long Island Railroad platform in the outer reaches of Queens with my Discman as Dame Dash formally introduced him as a rapper on the sprawling Roc-A-Fella posse cut "Champions."  That I distinctly remember where I was the first time I heard Kanye rap is not lost on me. That sense of place carried on through Late Registration, which I played sitting in a comfy chair in a Washington D.C. hotel lobby after checkout and learning my flight home was delayed. The lyrics to "Diamonds From Sierra Leone" throttled my politically progressive mind then, as did his bluntness during the Hurricane Katrina relief telethon days before.
My history with Kanye's music was largely an upwards graph up until "Love Lockdown." Even the songs I typically skipped on The College Dropout or Graduation had their merits. But "Love Lockdown," which I bought off iTunes, gave me pause. As a fan of synthpop and electronic music generally, the sonic difference between it and its predecessors didn't deter me so much as the vocal processing did. I wasn't anti-AutoTune by any stretch, but Kanye seemed to be willfully dulling his instrument by using it. The lyrical charms of his prior work had been replaced by this lackluster croon, a limp digital warble that lagged behind both the R&B and vocoder greats alike. By failing as a singer, the producer-turnt-rapper revealed creative imperfection and overreach. The prospect of an entire album's worth of this mess–and then finally hearing the even more upsetting 808s & Heartbreak–further soured me on him, my then-favorite musical artist.
When "Love Lockdown" dropped, I was nearing the end of a bad marriage, a long relationship I'd entered into too young and in much happier times. By the back half of 2008, I had begun eyeing the exits. We were both still in love, but we'd clearly stopped liking one another, a 24/7 walking contradiction that I wouldn't wish upon my enemies. Funny enough, Graduation had played into the narrative of the relationship, Kanye's embrace of Takashi Murakami for the album and its visuals providing common ground between my then-wife's tastes and my own. We made a big deal of visiting the Brooklyn Museum early on during the celebrated Japanese pop artist's extensive exhibition there in the Spring of 2008, eagerly watching the animated "Good Morning" music video on a big screen.
I share this personal information as context here because, by all rights, I should have absolutely adored a song like "Love Lockdown." With its thematic depiction of a failed romance and its emotional aftermath, the single very much matched my obsessively futurizing mindset. At the time, I'd firmly latched onto one of the all-time greatest break-up albums, Barry White's 1976 masterpiece Let The Music Play. I'd trudge up and down Queens Boulevard with "I Don't Know Where Love Has Gone" and the cathartic closing title track booming in my headphones, trying to make sense of things. Bob Dylan's infamous Blood On The Tracks concurrently impacted me in a similar way, but White's mournful voice over R&B and disco grooves hit differently.
"Love Lockdown" failed to be the anthem I needed at a time I so desperately sought refuge, solace, and meaning in music. Though some might deem it unreasonable to expect or demand such significance from a song or an artist, I'd counter that it's merely a function of the critical yang to the fawning fandom yin that Kanye's unflappable stan supporters occupy. My letdown was as deep as their devotion. I've revisited the track repeatedly since, searching for something to latch onto, to no avail. I've also returned to 808s & Heartbreak on multiple ill-advised occasions, often giving up somewhere around "RoboCop." Even today, on 808 Day, its NIN-lite rhythm, guffaw-inducting orchestra, and throwaway chorus prove too self-indulgent to sit through. Some years after that record, of course, Kanye put out one of the best industrial albums of all-time with the similarly divisive Yeezus, which found me vociferously defending his flawed genius as full-throatedly as I ever had and, ultimately, ever would again.
---

Him Lo & Giallo Point, Ebenezer Maxwell (International Man Of Leisure)
As half of Da Buze Bruvaz and as a soloist, seasoned Philly rapper Him Lo stays holding it down for those who like their hip-hop real grimy and raw. He's partnered with the in-demand Giallo Point before, most recently on the Grilchy Party outing Ugonmakemekillyoazz, but this follow-up officially solidifies their pairing as Cognac Kingz. Their single "Parisian Shootaz" instantly delights, its French chanteuse sample and cinematic score a perfect match for the streetwise spitter's titular persona. Indeed, Ebenezer Maxwell is outsized and outside, shutting down the competition on "Intoxicated Equestrian Wit A Shotgun" and lyricall leaving no survivors on "I Arrive On A Pale Horse." By the time bonus cut diversion "Beer Fest" rolls in, you'll be eager for a sequel to this big screen feature.
Lee Scott & Hyroglifics, Gate Clicks Shut
If I said there was a new album with a Bigg Jus verse on it, some of you would pick it up without hesitation. But beyond the Company Flow value-add of "Beanio," Gate Clicks Shut offers leftfield indie hip-hop heads so much across its 40 solid minutes. Blah Records don Lee Scott impresses here as much as he did spitting on the Morriarchi-produced Friend, Come To Me And Be Saved, with Hyroglifics providing plentiful zones in which the rapper can flow. Much like his compatriot CLBRKS, who guests over the jazz fusion groove of "Crazy Ivan," Scott delivers bars with a stoney methodical monotone. That subversive chill raises the creepy cool of the bap behind "Bonus Money" and "The Humble Annihiliation Of Self." After a goading set-up skit," he cleverly parodies drug dealer rap on "All On Tick."
Diamond Lung, Jeweler's Loop
One of the best things about hip-hop is when the first few seconds of a beat make the hairs on the back of your neck stand up. That happened to me with "From The End Of My Rope," a riveting album opener in which producer Brycon loops like Madlib in proggy Rock Konducta mode ahead of rapper Lightbulb unspooling bars galore. The San Fran duo's sophomore set shines a spotlight upon–and frequently fixates on–the city, their choice of guest vocalists invariably leaning into Bay Area talent. Lightbulb's nasal Wiki-esque vocal tone comes off endearing even when he's in aggrieved aggro mode on "History" and the soul-addled "Donnybrook." All the while, Brycon lines up one inventive instrumental after another, from the luxe bap of "What If U Slipped" to the scratch-tastic chopfest "Good Riddance."
---

Incidentally, amid the continuing conversation surrounding The Lox's recent Verzuz victory over The Diplomats, this weekend stumbled upon the 20th anniversary of Jadakiss' debut album release Kiss Tha Game Goodbye. A handful of tracks off that 2001 Ruff Ryders release featured critically in the battle's song list, including this Neptunes-produced banger with its understated Pharrell Williams feature on the hook. After you revisit this enjoyable visual, I highly recommend heading to your streaming platform of choice to play the uncensored album version, if only to hear that classic bar about how he was the first "to cook base on a Foreman grill."