Ten More 2021 Rap Albums You Haven't Heard But Should
From Bronze Nazareth's Roc Marci collab to Queen Key's versatile victory lap, here's the hip-hop you need to hear.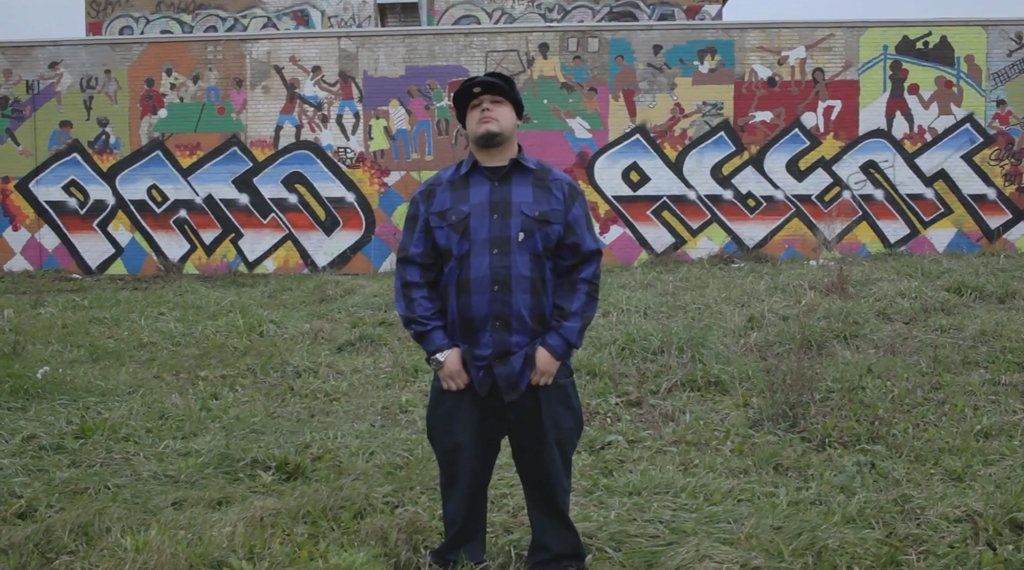 Right now, in Google Drives and Zoom meetings and even socially distanced office spaces, they're deciding the fate of music. Specifically, editors and writers are coming together or working individually to put together the listicles and features that declare the best albums (and songs and possibly books and maybe even music videos) of 2021. Much of this decision making happens by drab committee, or otherwise in a vaguely democratic albeit unremarkable manner. Whatever the procedure at any given publication, it's happening right now, with some two months left in the calendar year.
While contributing to this clickbait at several music and entertainment media outlets in Novembers and (early) Decembers past typically meant banking certain freelance checks in the generally soft subsequent Januarys, I'd never say these experiences brought me any joy. In the best scenarios, I was given autonomy over a subgenre fiefdom, assured to reach a smaller comparative readership to the "real" list, or special dispensation to plug some non-consensus favorites into a largely predictable rankiong. But, in most cases, I simply threw my tastes into the editorial aether and waited for blurb assignments.
I didn't start Cabbages to be boring or to write in a templated style. Music discovery in hip-hop and rap music drives just about every single thing I do here, whether it be penning recommendations-as-reviews in the newsletter or talking with indie rappers/producers about bad movies on the podcast. My hope is that you get turned on to something you haven't heard before, something that the algorithm didn't feed you, something outside the major label marketing machine.
And so, as we head into this season of reliable disappointments and zombified tastemaking from publications far bigger than mine, here are ten great rap albums that dropped this year–most of them released since my mid-year attempt at playing catch-up–that you probably haven't heard yet.
---
Bronze Nazareth & Roc Marciano, Ekphrasis
If Roc Marci fucks with you, that's big. Throw in a Wu-Tang Clan connection, and the potential for a classic grows expotentially. Here, the seasoned Michigan emcee spits deep knowledge of–and also beyond–the streets with breathtaking bespoke beats by the Long Island hip-hop virtuoso. (buy it / stream it)
C Trip A, U Should Live Here
Less caustic than last year's Ozzy Nights EP, the latest from this metal-adjacent Philadelphia act still maintains its dälek-esque industrial edge on this ten-track full-length while leaving considerably more breathing room for rapper Anthony Adams to get his bars off. (buy it / stream it)
Herb Sims, SIMS
Released on Harry Fraud's Surf School (SRFSCHL) imprint, this concise semi-eponymous effort from the South Jersey rapper offers a delectable portion-controlled taste of his evident mic talents while surrounded by excellent company in Jay Worthy and Swoosh God. (buy it / stream it)
Icewear Vezzo, Rich Off Pints 2
Detroit's own Drank God did something special for the second volume in his series, bringing rap stars Future and Moneybagg Yo into his double cup domain that is filled to the brim with real talk, hard beats, and a few well-executed nostalgic refreshes. (buy it / stream it)
Lucky Seven, Lucky & The Laser Gun
Cosigned by Conway The Machine, this Buffalo artist brings something delightful and distinct from anyone's Griseldan expectations for this anime-nodding album with dope emceeing, neo boom bap shine, and mic assists from esteemed New York spitters Elcamino and Flee Lord. (buy it / stream it)
MAV & Spanish Ran, Breakfast At Sues
Bronx beat master Spanish Ran sent tremors through the underground with emcee Bloo on their MF DOOM tributes. He returns here triumphant with another mesmerizing rapper in Rochester's MAV of Da Cloth, the bars flying furiously amid handshake deals and grind narratives. (buy it / stream it)
Nelson Bandela, God Dad Bod
Experimental and existential, the latest effort from the Brooklyn auteur looks inward to go far out, resulting in a mesmeric and meditative album replete with collabs with fellow hip-hop magicians Mndsgn, Malik Abdul-Rahmaan, and Swarvy. (buy it / stream it)
Queen Key, Your Highness 3
Consistently killing it for at least the past three years, this Chicago rapper glides effortlessly, albeit skillfully, through these self-styled royalty raps with a queen-sized attitude and lived-in confidence that makes the third installment of the series her best one yet. (buy it / stream it)
Steel Tipped Dove, Call Me When You're Outside
Backwoodz Studioz has had such a dizzyingly good release year that you might've blinked and missed this absolutely essential late arrival from this Brooklyn-based production marvel, a studio go-to who secured tight features from the likes of billy woods, Fatboi Sharif, and The Koreatown Oddity. (buy it / stream it)
YUNGMORPHEUS & Eyedress, Affable With Pointed Teeth
The lyrical righteousness and pointed rage that drove the L.A.-based rapper's Thumbing Through Foliage earlier this year continues crusing along with a shiny albeit dangerous new model crafted with aesthetically open-minded producer Eyedress. (buy it / stream it)
---