LMD: Invazion Of The Madlib Rappers
+ reviews of Khrysis & The Musalini, Krohme, and ShrapKnel. This is CABBAGES #111.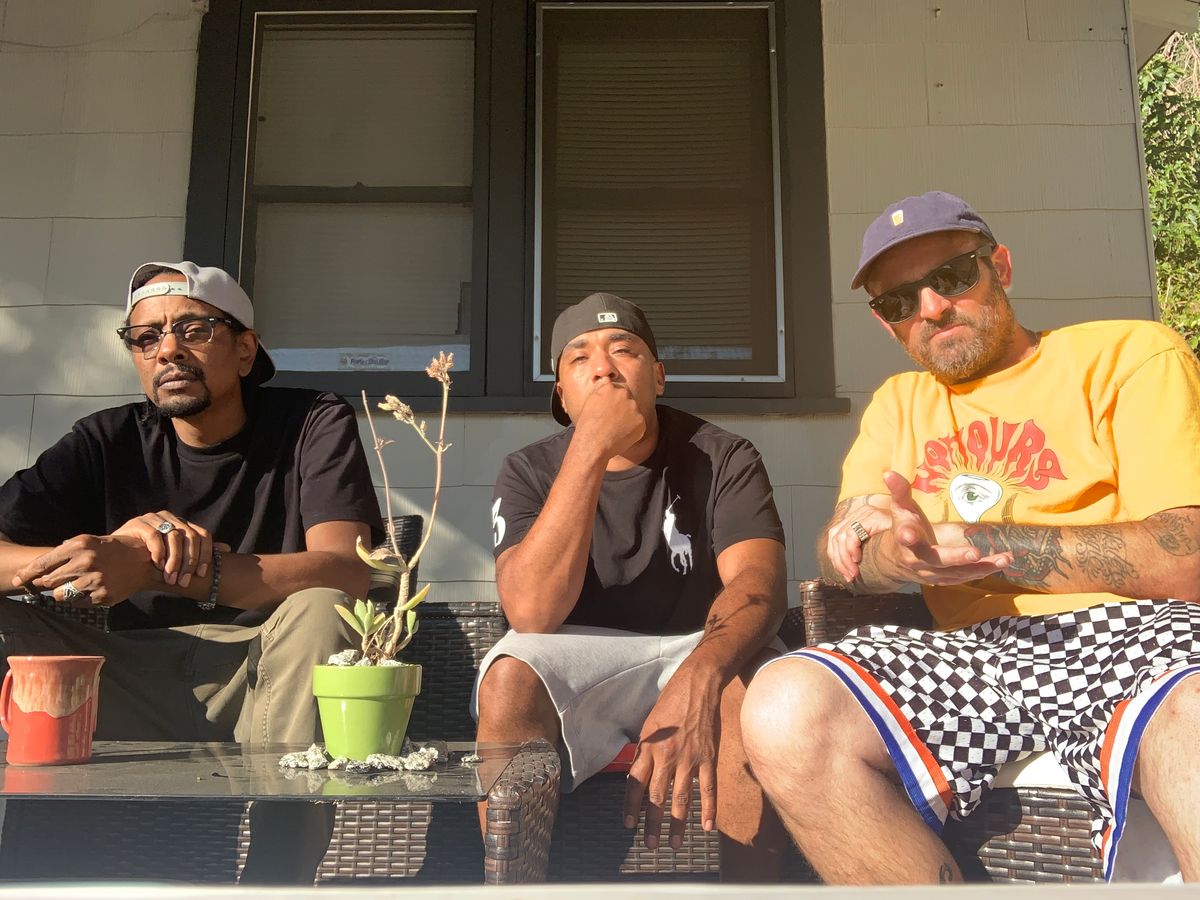 "A long time ago in a far off land," Declaime says with a laugh. The affable, ineffable artist also known as Dudley Perkins, blasting music from an undisclosed location (quite possibly Las Vegas), is attempting to explain the origins of LMD. He's the final third of that acronym–the others being the all-caps-no-cap rappers LMNO and MED–reflecting a SoCal hip-hop supergroup forged by friendship and a common denominator in Madlib.
"We just happened to be with each other one night at Medaphoar's house," Declaime continues, setting the scene. "We smoked a gang of weed, a lot of motherfucking weed." Under the influence of strong herb and good food, they recorded a handful of tracks together, including an initial red-eyed dry run called "The Cypher," and walked away without giving it much further thought.  
A few years later, Declaime came across the MP3s from that hazy session, as did LMNO, who recalls looking at his CD-R copy with a certain fondness. "I had just came out of doing the 10 pack, a full 10 albums," he says, concerned about creative fatigue after such a marathon. "It was a mental reminder that that was such a dope moment."
MED subsequently unearthed the proper files. But from there, the trio of inspired emcees opted to re-record and expand upon those tracks. Aided by even more high quality cannabis, this led to a proper LMD full-length, with the Beat Konducta himself on production. Due out in September, both digitally and on vinyl, Flying High captures the 420-friendly camaraderie and genuine love for hip-hop shared by its three–well, four–members.
"The process was just natural, man," MED says, citing the familiar nature of their friendships as paramount to the recording process, one apparently unconcerned with competition or credit. "It's just like a conversation; whoever's gonna jump in, whoever got something to say, jump in and say it then."
"I will say MED brought a little more structure," LMNO adds. "Dudley and I, we go outside of the lines, this kind of abstraction, whereas MED applied that guideline pressure."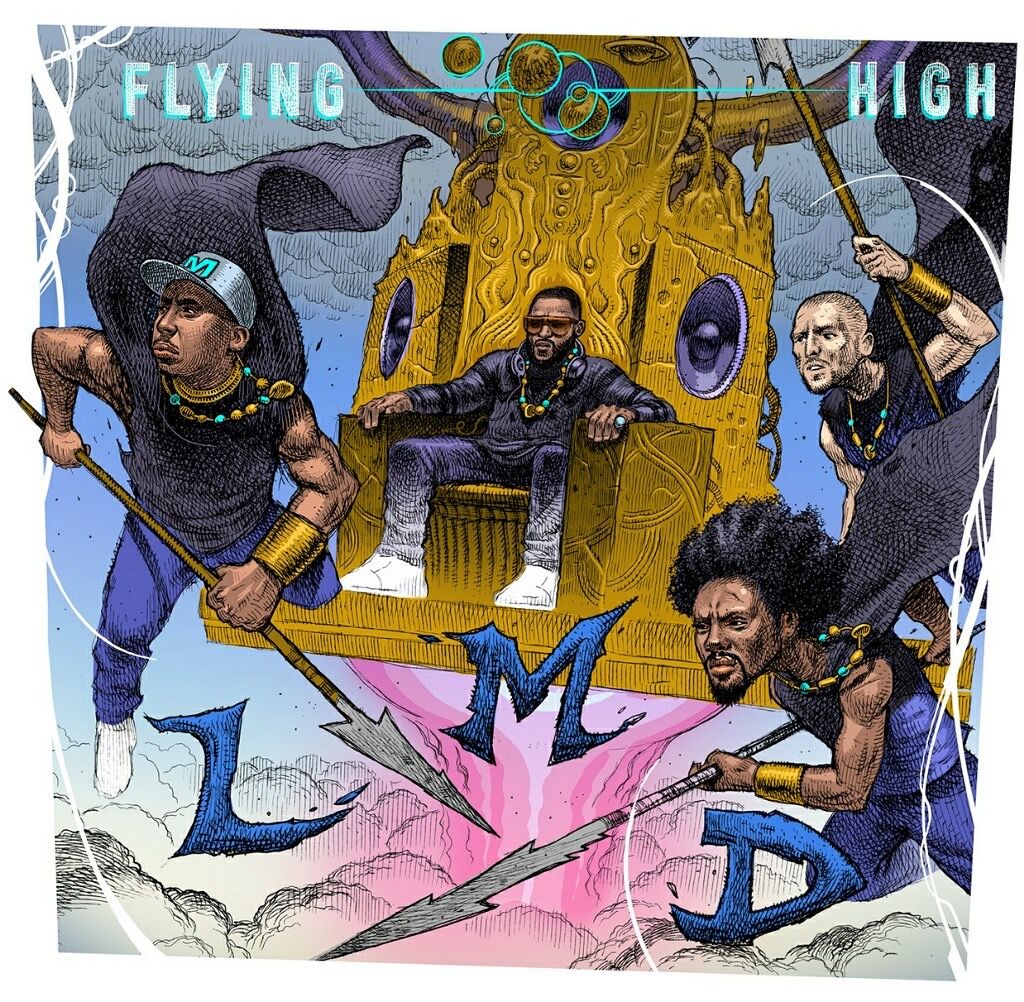 In many ways, LMD's album feels long overdue, the arrival of something truly inevitable. Declaime and MED go back to the early 1990s in Oxnard, CA, years before their notable appearances on Lootpack's Stones Throw LP debut Soundpieces: Da Antidote. Their own respective albums for that label, namely 2003's A Lil' Light and 2005's Push Comes To Shove, furthered that Madlib connection as they all found favor within the wider independent hip-hop community. Concurrently, LMNO was making moves as a member of the Visionaries, a six man squadron representing Los Angeles to the fullest, and as a solo artist in his own right. (He would later release a whole album with Madlib's production entitled 10:20.)
Their proximity, geographically as well as musically, set the stage for LMD's eventual emergence. "MED and Dudley would be at Mum's The Word's studio in LA and then, as they're finishing their session, I'd be showing up," LMNO says. "Whether it be at live shows or studio sessions, we've always been right on the other side of the door."
More smooth and eclectic than the wonderfully eccentric Madvillain, the Flying High beat selection offers cinematically lush sample-led bap and West Coast future funk. That sonic mélange speaks to the members' individual predilections, perhaps, but also to availability. Indeed, securing a particular Madlib instrumental could sometimes resemble a game of Whac-A-Mole. "The hardest part was [knowing] which beat wasn't taken," LMNO says, eliciting instant chuckles from the other two.
"All the beats were taken," Declaime says with a laugh. "Any beat's good, really."
"If Otis had the metronome click," LMNO quips, uttering Madlib's first name, "we would've rocked that joint."
Possession of the beats aside, ownership seems especially important to LMD. All three rappers have sizable discographies, often released through third parties. So the choice to put Flying High out via MED's Bang Ya Head imprint is clearly an intentional one. "It was in-house from the beginning," he says of the project. "It's about building our own brand. It's about taking control of our future."
"There were deals on the table, but we'd rather keep it ourselves," Declaime says. "Now we know nobody's hand is in the pot."
"We all helped build somebody else's platform and walked away with nothing," MED states bluntly, remarking on the old days. "We ain't trying to put everybody's kids through college. We wanna put our kids through college too."
"We done put enough labels through college," Declaime says.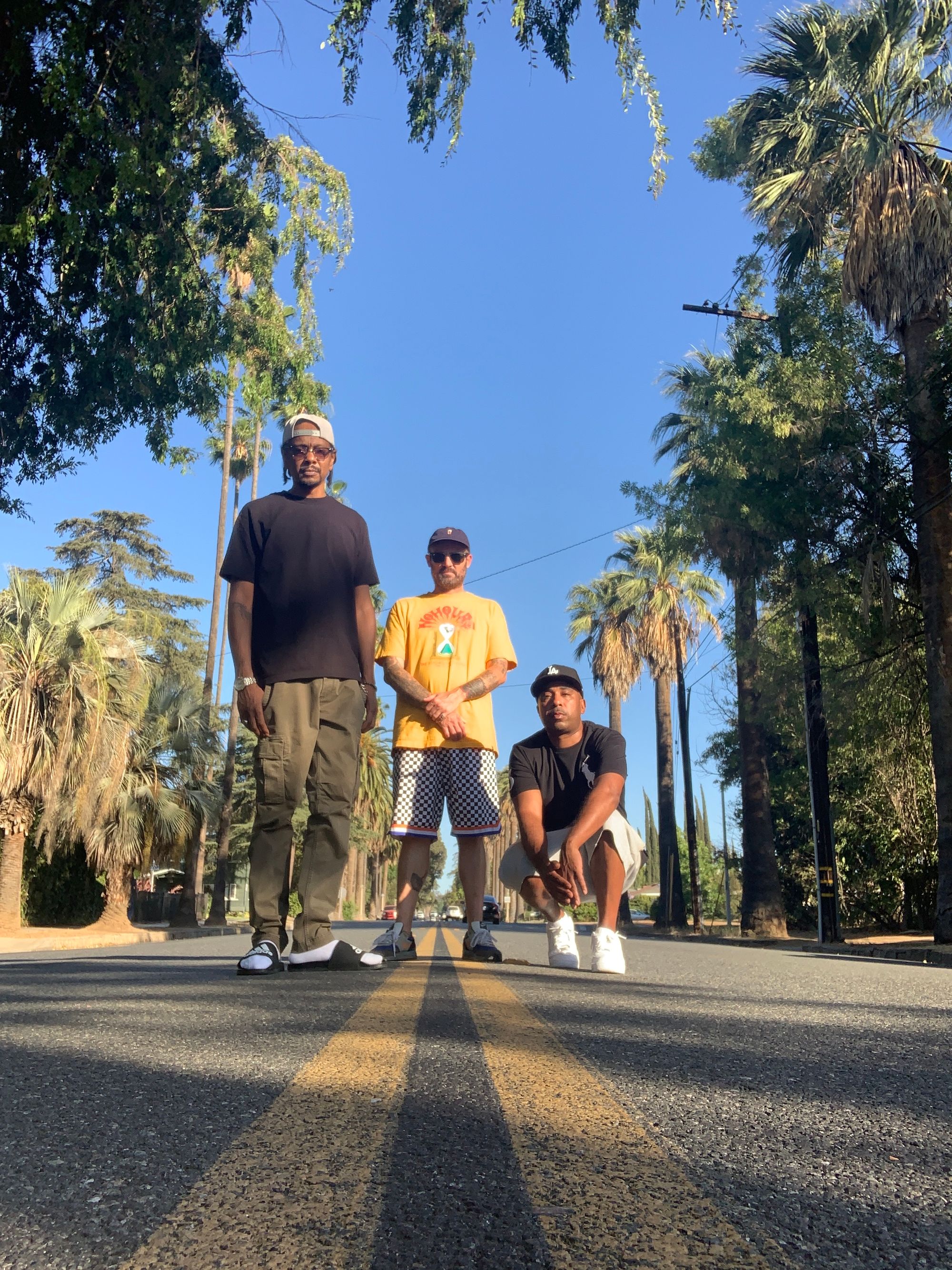 LMD's Flying High is out 09/02 via Bang Ya Head ENT. (Pre-order it)
---

---

Backwoodz Studioz's other dynamic duo, ShrapKnel bonds Wrecking Crew regulars Curly Castro and PremRock together once again. Some two-and-a-half years after their auspicious eponymous full-length, Metal Lung shifts production duties away from ELUCID and into the capable hands of steel tipped dove, whose own bizarro proclivities suit the already heterogenous rapping pair. Over the psych-jazz shimmer of "Mescalito" and the throwback thump of "Night Of The Living Analogue," Castro bellows and Prem enunciates, their disparate approaches yielding odd-coupled serendipities. No matter which emcee grips the mic, the lyrics they spit hit like tsunami waves on the disquieting "Lazy Dog" and the recognizably real "Cold Burn." The guests, while undeniably dope, are few and far between, as the focus rightly stays close and tight on these underground stars.
From his Justus League origins to his work with everyone from Conway The Machine to Rapsody to Verbal Kent, Khrysis boasts the kind of discography that hip-hop nerds proselytize over. His latest effort is this half-hour collab with The Musalini, a Bronx native whose last project for Jamla was with no less than 9th Wonder himself. The explicit visuals accompanying Pure IZM match the rapper's pimp-wise programming, though the musical contents go a bit broader with the themes and vibes, thanks to the vintage soulful tones and success stories behind "Crab Rangoon" and "Nutella" with Planet Asia. "Weed & Coffee" expands on the title as an expressive lifestyle ethos, while "Ghost" keeps grounded and grinding over luxurious electric funk.
It's been 16 years since MF Grimm's American Hunger dropped, a heraldic triple-LP that subtly introduced beatmaker Krohme to underground hip-hop heads. His production discography includes work with Hell Razah, Ill Bill, and Royce Da 5'9", to name a few. A departure from his largely singles based release focus, The Ceremony Of Innocence collects and adds to those while celebrating the boom bap album format. Anything but understated, Krohme's style favors rappers with rhymes as rugged as his rhythms, evident from "Trials X Tribulations" with Detroit royal Guilty Simpson or "Warriors Theme" with Queensbridge's Big Twins. Armed with a multigenerational selection of emcees, including Shyheim, Sleep Sinatra, and Thirstin Howl III, he scarcely if ever misses.
---

---