How Hip-Hop Podcast 'Louder Than A Riot' Cuts Through The Digital Noise
+ reviews of BoriRock & Grubby Pawz, Jay NiCE & Dough Networkz, and billy woods & Kenny Segal. #136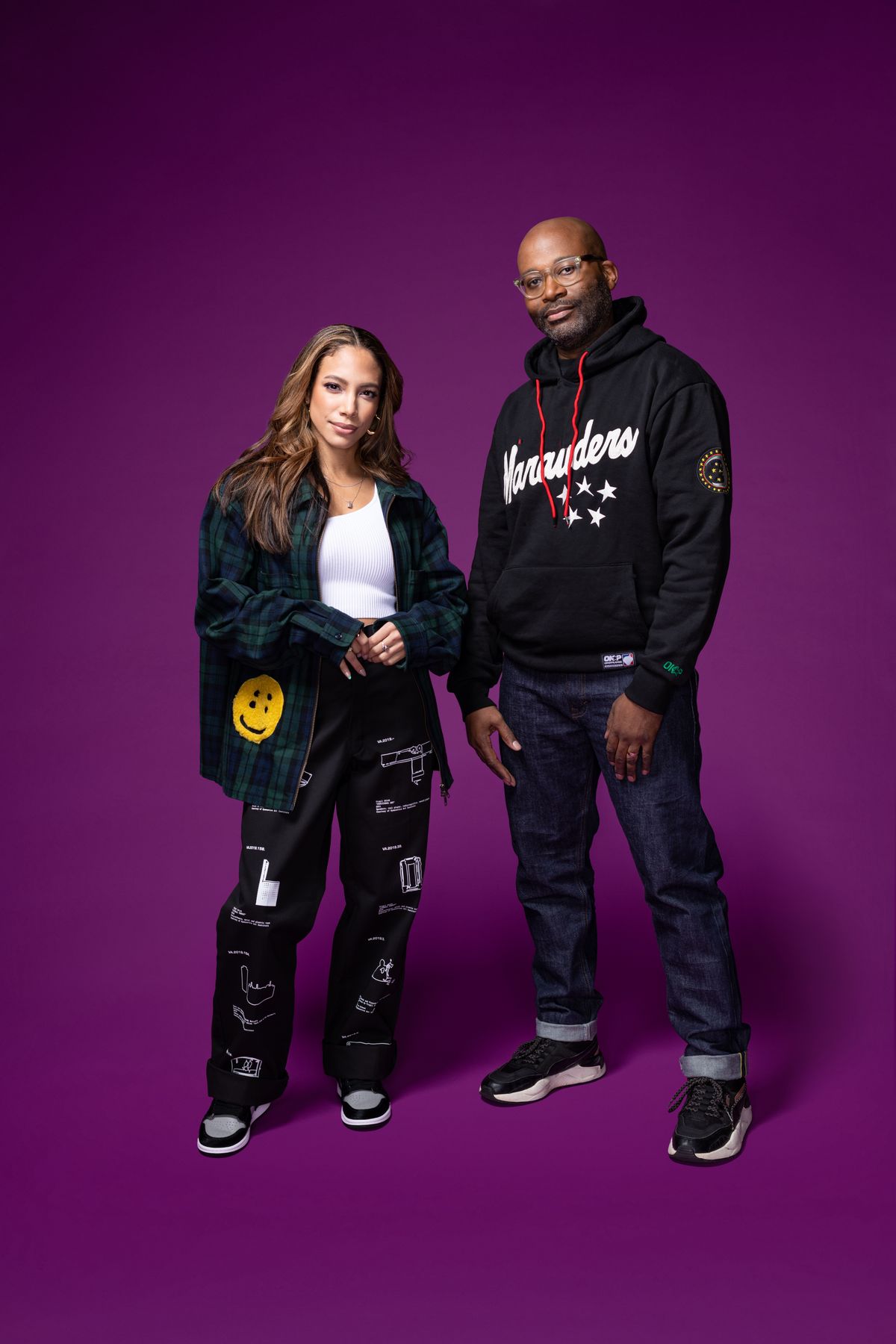 As legacy music/culture media outlets shrink, wither, and fold at an alarming rate, podcasting has arguably emerged the primary, or at least the preferred medium for covering hip-hop and rap music today. This streaming phenomenon runs the gamut from hugely popular and professional-produced hits like Drink Champs and The Joe Budden Podcast to decidedly more D.I.Y. programs like Call Out Culture and Dad Bod Rap Pod. It's hardly new, but in just the past few years the impact and influence of a number of these often personality-driven shows has become undeniable–and to some extent for hip-hop fans, inescapable.
Concerns around baseless gossip, reckless topical talk, and even hate speech on many of the most successful hip-hop podcasts continue to grow. Think pieces and essays crop up regularly now decrying the absence of journalistic integrity and standards on programs that many listeners and viewers perceive as news outlets. That's become especially concerning given how shows like No Jumper have become havens for extremist voices and prominent Black personalities such as Akademiks shift to right-wing platforms like Rumble under the dubious guise of free speech.
Yet for Sidney Madden, co-host of NPR's Louder Than A Riot, the opportunity for hip-hop podcasting as a storytelling outlet is undeniable. Where the show's first season grappled with mass incarceration through a hip-hop lens, with multiple episodes dedicated to the stories of No Limit rapper Mac Phipps and New York's Bobby Shmurda, they were admittedly hesitant to continue along that path. "We didn't want to keep talking about the carceral state," Madden says. "In media, there's a habit to dilute and nullify a lot of context and nuance in these narratives. We didn't wanna be a place that began to perpetuate the thing we're trying to call out."
Instead, prompted by the problematic controversies surrounding Tory Lanez's 2021 shooting of Megan Thee Stallion, their currently-airing season tackles misogynoir and marginalization concerns surrounding gender and sexuality in hip-hop. Arriving right on time, amid mostly celebratory coverage and content surrounding the genre's 50th anniversary, Louder Than A Riot's second round shines a spotlight on what ails hip-hop, often focusing on a particular artist and their story to speak to broader issues. "We just saw so many of the same insidious themes playing out over and over in history and contemporarily," Madden says. "We juxtapose this moment of insane residual abuse that Megan faced with the time that we're living in."
For producer Sam Leeds, who worked on both seasons of the podcast, the contined chance to reframe false narratives like the ones surrounding Tory Lanez' trial that helped to give the show purpose. "As we were following the general overarching headlines and coverage that was happening, it felt really important to us to make sure that that was clarified–that it wasn't her trial," they say. "It was really important to us to highlight that Megan's experience was not unique, but that it was one of the most visible examples of this thing that we're seeing."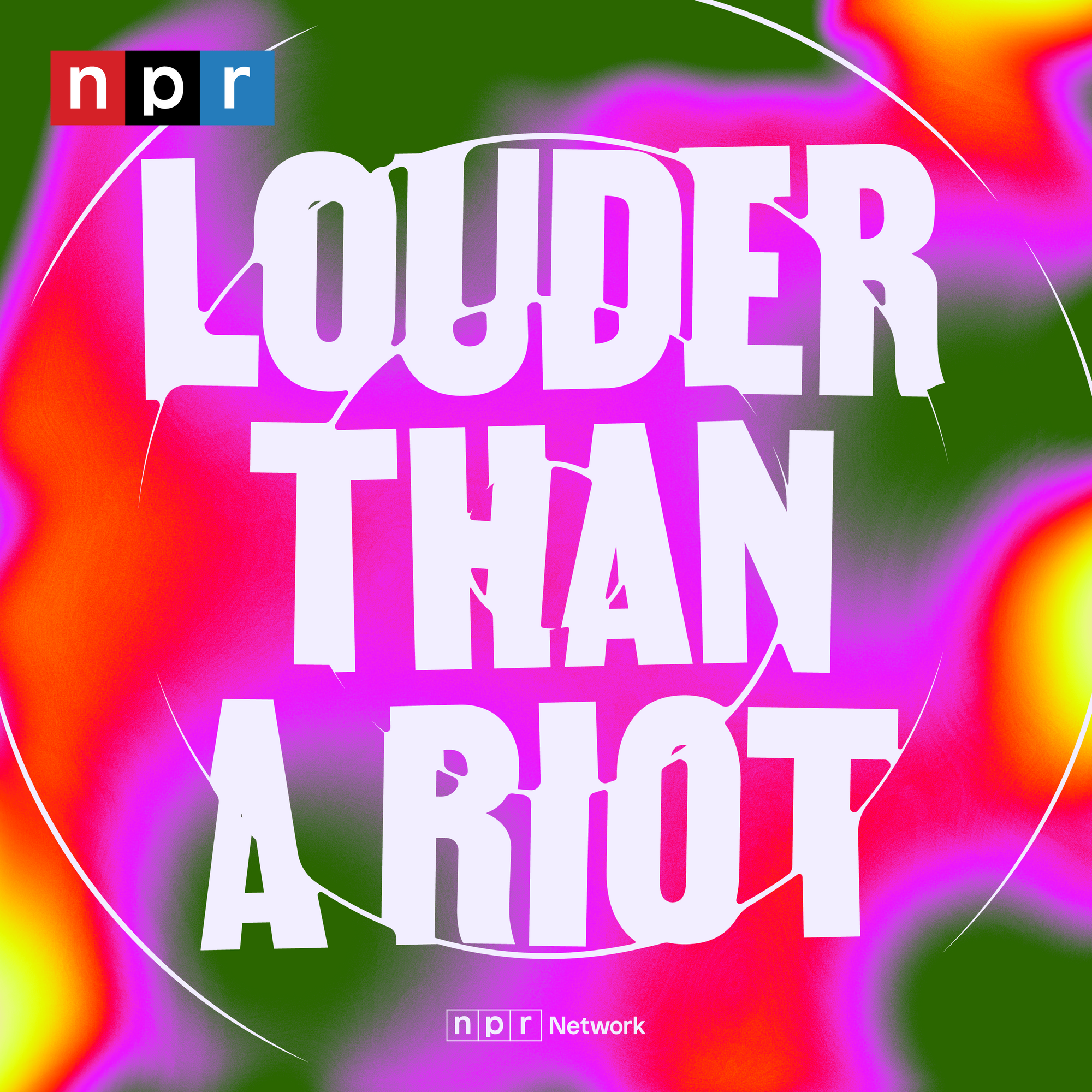 To that end, one way the show frames this is via a series of titular rules, each one a guiding device for the given episode that speaks to the issue or problem at hand. "These rules are not just one-off," Madden says. "They actually have so much synergy between the stories, but we needed those organizing principles to show people these are not exceptions; these are facts."
On the newest episode (Rule: "Like poppa, like son"), Madden's co-host Rodney Carmichael gets personal and delves deep while probing his own relationship with hip-hop both as a Black man and father. When consumed alongside recent ones featuring iLoveMakonnen ("Real n****s go hard [pause, no homo]") and Saucy Santana ("Stay in your lane, shawty"), the show's bold exploration of masculinity in this music and culture is a welcome departure from the toxicity often spewed on some of the more personality-driven podcasts garnering seriously sizeable streams and views.
One of the season's strongest episodes to date addresses Kim Osorio, the journalist turned TV producer who served as The Source's first female editor-in-chief. Even those familiar with the acrimonious fallout between her and former bosses David Mays and Ray Benzino at the once-crucial hip-hop magazine may be surprised and disturbed to hear her story, one where workplace sexual harassment and rap music misogyny led to a historical lawsuit.
"When we were brainstorming all these different stories, we knew that the idea of historical memory and erasure also had elements of the 'strong black woman' trope in it," Madden says. "We knew that Kim Osorio's rule, the story with her rule–if you see something, say nothing–that also had to do with Megan, because a lot of people just thought like Megan should just stayed quiet."
Yet on a series that centers its subjects exceptionally well, noticeably absent from the episode is Osorio's own voice. She originally agreed to participate and recorded interviews for the program. Yet in the late stages of production, a threat of legal action against her on the part of Mays' lawyer emerged. Ultimately, she elected to withdraw her appearance, leaving the Louder Than A Riot team to reconfigure the show with other interviews and selections from Osorio's previously published memoir. But in the end, they were able to accomplish a great deal, in the face of a familiar adversity, and produce something befitting of their podcast's formidable and admirable mission.
"In us unearthing or re-bringing up [Kim's] story, we were able to reframe and recenter the pieces of the story that we think are worth learning from and that actually tell us something about where we're still at today," Leeds says. "I would say all of the stories that we tell across both seasons have that larger piece to them, where they're not just about the individual person but their individual story and the nuances of that individual story tell us a lot about the space that we're operating in, the world that we're operating in, and the underpinnings, the foundation that we're building on top of.
"Until we look at that closely, we're not able to really build in a direction that is more inclusive, that is more hopeful, and that actually allows more people to thrive."
---

---

Jay NiCE, Rise & Shine
A longtime associate of Tha God Fahim, rapper Jay NiCE has a hidden history with A$AP Mob, having conversed online regularly back in the day with A$AP YAMS. Rise & Shine serves as an overdue manifestation of sorts, with Rocky's mentor Chase Infinite and Dough Networkz serving as co-executive producers on this near hour-long effort. Even compared with the Delaware son's prior projects of admittedly high quality, this album makes a good case for him as one of the underground's strongest emcees. Backed by some solid beatmakers–including Jansport J and Python P who provide foundations for his weighty raps on "Head Up" and "Gods In Supreme," respectively–he perhaps sounds best over the self-produced wonder "8AM In Leimert Park." He's joined on highlight "Tim Duncan 99" by Westside Gunn's anointed Estee Nack and Prodigy mentee Flee Lord, both of whom contribute some downright dastardly verses. Other guests include curveballs (Fredro Starr! The Outlawz!) and familiars (Ru$h, Fahim).
BoriRock & Grubby Pawz, WAVY BULLET
This hardened Dorcester rapper continues to grind, just as streetwise Massachusetts hip-hop finally seems to be earning its long overdue respect. Produced by Grubby Pawz, the aptly titled WAVY BULLET mercilessly chronicles the grimy side of the hustle with Narcos-level detail. The considerable weight of that life on his sturdy shoulders, BoriRock neither sugarcoats nor idealizes his reality on throat-grabbing tracks like "Hoot Sinatra" and "Thanksgiving." The glamour life is the further thing from his troubled mind on "Influences," in which he and Shaykh Hanif upend a generic interview question and turn it into a chillingly grim scene. Dope boy posse cuts "Murder Cook Book" and "Wave Affair" intensify his cautionary tale, while the Dun Dealy and Estee Nack features on "Hootie Crack" keep things fiercely local. As extreme as the themes get, Pawz occasionally brings a calming brightness (as on the standout "Dezzy" with Al Divino) to assuage some of the suffocating unpleasantness.
billy woods & Kenny Segal, Maps
Following the cerebral time-travelogues Aethiopes (with Preservation) and Church (with Messiah Muzik), the Kenny Segal-produced Maps is a relatively lucid road diary from the Backwoodz Studioz doyen. Shifting noticeably from the cracked narratives billy woods constructs from fragments of memory and momentum, his latest album documents the touring life via clear, if at times unglamorous anecdotes like "Soundcheck." In that admittedly superficial sense, it is the least inscrutable album of his in recent memory, though that's a poetic form of trickery. He sounds most passionate when rapping about home, the mundane and even irritating aspects of his day-to-day New York living oddly romanticized on "Soft Landing" and made existentially profound on ELUCID-aided closer "As The Crow Flies." And, as evidenced upon repeat listens, it's what goes through his buzzing head while on the road that gives Maps its subtly evident depth.
---

---