Before we get into this week's newsletter, I have an announcement.
On Wednesday March 18, I will publish the first in an ongoing series of "subscriber-only" Side Salad content. These twice-monthly mid-week originals will be available first and foremost for those who opt to kick in a few bucks a month to help support this little endeavor.
Think of this as a tip jar, kinda like at your local coffee spot or dive bar or wherever it is you go and toss someone a buck for bringing a little happiness to your life. Between the Sunday weekly issues and these bi-monthly Side Salad exclusives, paid subscribers get something like 6-7 total posts a month, which comes out to about 78 posts a year. At the current rate, that's like a buck a post. Tipping me may not be viable for some of you, but for those who can and want to, I'd be grateful for the change.
Let me be clear: the Sunday CABBAGES newsletter will remain 100% free for everyone to read, but if you like what I'm doing here in the name of hip-hop and want the full experience, please consider showing me love and becoming a paying subscriber.
And if you subscribe before March 18, you'll get a 25% discount because, well, I love you too.
---
Nobody should've been surprised to hear that Chuck D and Flavor Flav aren't on the best of terms these days. While the former remains as strident in his stances in the social media age as he was during Public Enemy's peak, the latter's 2000s reality TV buffoonery couldn't have veered further from the righteous radicalism espoused by their group. To his credit, the archetypal hype man steered clear of Prophets Of Rage, an aggressively nostalgic cash grab that also targeted Cypress Hill and Rage Against The Machine fans, though assuredly things were already so bad between the two men that joining wasn't even an option.
The media wants to frame Flav's recent ouster from Public Enemy as a product of a disagreement over Chuck's support for Bernie Sanders' presidential bid, or at least as the straw that broke the proverbial camel's back. The timing certainly lends itself well to that narrative, as does the general sense of partisan panic in American politics today. But even as two men at or near the age of 60 fought so publicly online over a man pushing 80, the rift was solidified nearly three years ago when Flav filed a 2017 lawsuit against the group and its management claiming unpaid royalties and other financial grievances. So while it's tempting to cite the irony of an old white man breaking up Public Enemy, it's safe to say that Public Enemy has been broken up by nearly every other metric before the events of this month.
Membership is fluid, in hip-hop institutions as with so many things in life that depend on personal relationships. Odd Future fragmented beyond recognition, and Slaughterhouse can't get more than three members in the studio at the same time anymore. We haven't had an Outkast song in over a decade, even after Big Boi and Andre 3000 sorted their shit out enough to get those 2014 reunion shows off. Bone Thugs-N-Harmony took group acrimony to new meta heights as part of an ad stunt for Buffalo Wild Wings. On the plus side, Griselda expanded their Buffalo-centric roster to add Detroit spitter Boldy James to the crew.
Reconciliation isn't off the table. Just this past weekend, DJ Paul and Juicy J played back-to-back Three 6 Mafia concerts, the latest in a series of shows that undid their 2012 hiatus. G-Unit's 2014 reunion at Hot 97's Summer Jam even yielded some new music, though friction between individual members appears to be at work again. But it stands to reason that Chuck D and Flavor Flav could come back together at some stage. Keep hope alive.
---
Treacherous Trio
If you want to understand just how badly this industry treats rappers, jump right to the end of this seasoned Queens' emcee's latest project. The closer "Guilty" lays it all out, detailing in excruciating detail how he got bounced from major label to major label and ended up independent through no fault of his own. Grafh has every right to be bitter about this as he finishes off Oracle 3, the third volume in a series that started a decade and a half ago. A reunion with mixtape vet DJ Green Lantern, it shows that even after being blackballed by the business he hasn't lost his way.
Larry June, Adjust To The Game (stream it)
Rap loves that money talk, but Larry June is of a rare breed out here talking fiscal responsibility. In pursuit of living his best life, he advocates for sensible spending and shrewd investing over Jet Life type beats. He humble-gloats over the gains made on "Financial Freedom" and makes one of hip-hop's biggest boasts on the Roy Ayers-sampling "Watering My Plants," in which he claims he actually returned a buss down Rollie. Lest you worry that June spends too much time in seminar mode, he shifts to the introspective for the Sledgren-produced "Organic Dip."
Nelson Bandela, Sexiest Ugliest N**** Alive Mixtape (buy it / stream it)
Hip-hop often follows fairly rigid templates. So when a seeming eccentric comes in and upends all that standardization, that's worth paying attention to by default. Enter the anomalous Nelson Bandela. His amazing technicolor mixtape has a deceptively janky veneer, but just beyond the clatter of "Day Of The Week" and "No I'm Sleep" is a mad visionary, a principled n' free-spirited spitter with earwormy hooks and punchy phrases. "Women Ain't Pokemon" melds social justice with cartoon quipping, while "Clearance Racks Racks Racks Racks" emphasizes the frugality of ballin' on a budget.
---
Lettuce Wraps with... Count Bass D
Three questions. Three answers. That's it. Time for another edition of Lettuce Wraps.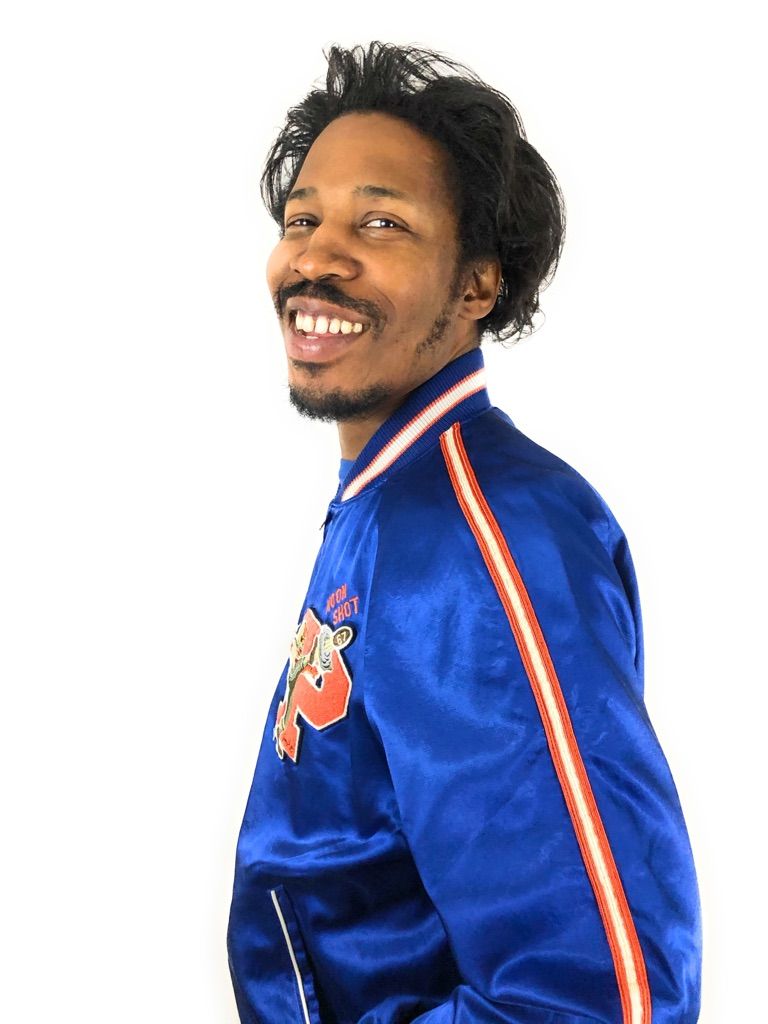 Photo credit: Courtney Blood
I can't tell you how cool it was to interview Count Bass D for CABBAGES. MF Doom fans no doubt know the emcee/producer from his feature-and-beat combo on 2004's MM.. Food standout "Potholderz." Two years prior, the vaudeville villain had appeared on "Make A Buck" off the Count's Dwight Spitz, an underground classic beloved by hip-hop heads. Over the years, he's stayed active and true to himself, with must-hear recent releases like the Edibles beat tape series and the forthcoming album CBD.
You're from The Bronx, but you now reside in what you've described as a "quaint borough" in Pennsylvania. How does living in a place like Millheim impact, inspire, or otherwise affect the way you create?
I was born in the Bronx, but I grew up mostly in Canton, OH. I went to high school in Pennsylvania and always missed it when I moved to Tennessee for college. Living in Millheim has given me more mental space to create. Many issues that made my life complicated came as a result of living in a major metropolitan area.
The back-to-back pair of Edibles instrumentals volumes come as part of your long history of hip-hop production. Are you making these beats with vocals in mind, or do you prefer having them exist as standalone songs?
Those instrumentals exist in the state they are because vocals or melodies never came to me for them. I make many instrumentals, but I don't have as much to say lyrically as I did when I was younger. I speak a lot in private, but it has become more difficult for me to go on record because context seems to be fading away in public. Thusly, I rap a lot less.
Putting aside the titular 420-friendly pun, your forthcoming album CBD has that seminal, uniquely Count Bass D vibe to it. How do you maintain your individuality in an industry that keeps pushing artists towards conformism and copycatting?
It's not a struggle for me to be myself. If I had to watch what other people did in order to figure out what I wanted to do, life would be far more difficult.
Pre-save Count Bass D's CBD via your preferred streaming platform here.
---
We Out
From innovative producers Flying Lotus and Prefuse 73 to rappers Beans and Danny Brown, Warp Records deserves credit for its hip-hop signings over the years. Though his tenure with the label was regrettably brief, amounting to a thought-provoking trio of 7" singles and one digital loosie, Jeremiah Jae made a lasting impression on those of us who love leftfield rap music.
Even for a label as progressive as Warp, the idiosyncratic emcee/producer was perhaps too far ahead of his time, as indicated by this 2012 pre-Warp single which features on his Brainfeeder full-length Raw Money Raps. Unlike most of the tracks on that album, FlyLo provided the "Cat Fight" beat, over which Jae comes across like MF Doom on downers—which is to say, it's excellent.
---
See you next Sunday.
Follow me on Twitter at @noyokono and on Instagram at @noyokono too.