PaRappa The Rapper: Duncecast With Samurai Banana
Mike and Tim explore the storied pillars of hip-hop through the lens of video games. This week: rapping / emceeing.
This week on DUNCECAST WITH SAMURAI BANANA:
Resident gamers Mike (aka Duncecap) and Tim (aka Samurai Banana) continue this season's theme of exploring video games around the pillars of hip-hop. This exciting episode covers rapping and emceeing. Games discussed include 'PaRappa The Rapper,' 'Rapper Life Simulator,' and 'Get On Da Mic.'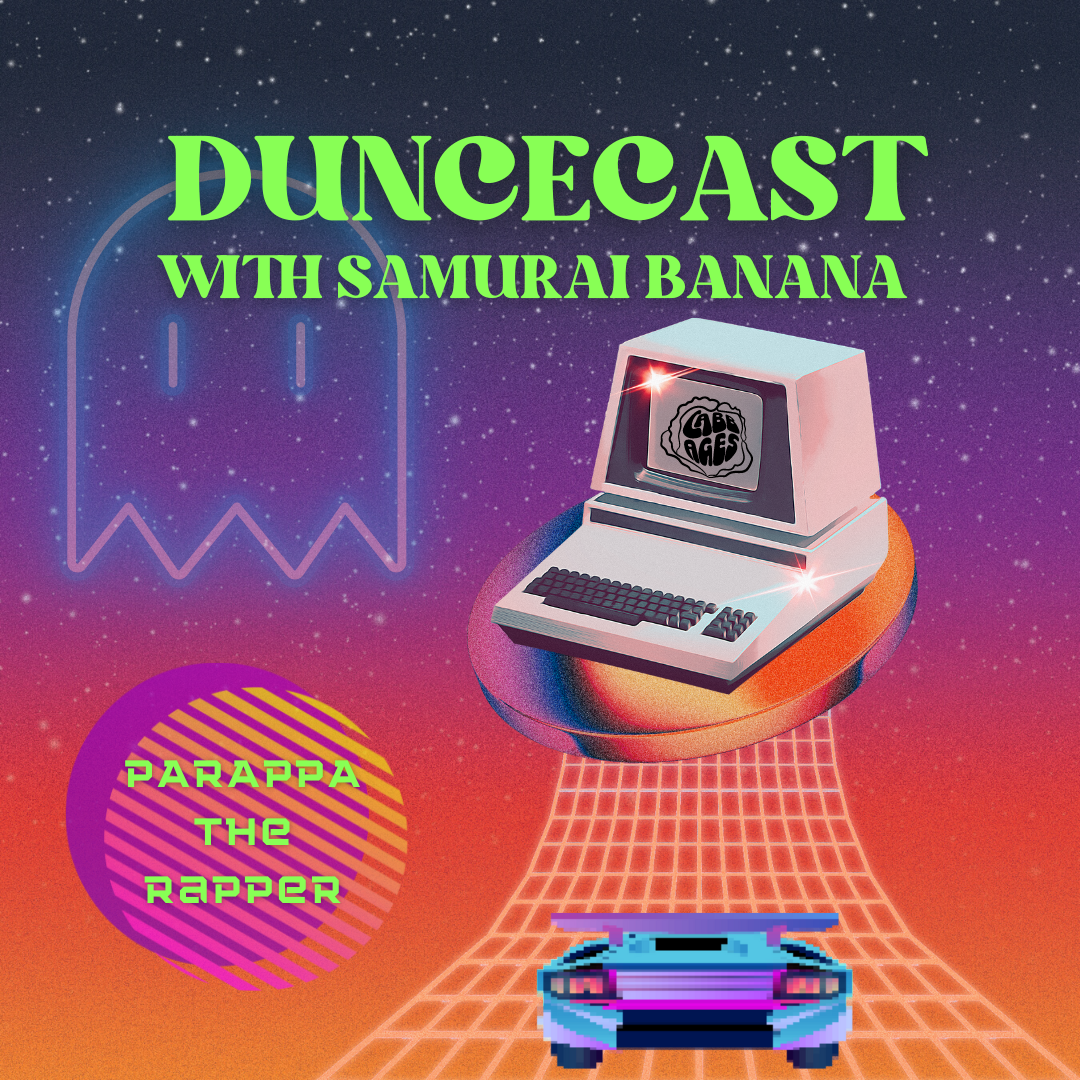 Listen to DUNCECAST WITH SAMURAI BANANA wherever you get your podcasts: Apple / Spotify / Stitcher / Google / Amazon /  TuneIn
Please subscribe, rate the show five stars, comment with effusive praise, and tell your friends.
---