Podcast: AJ Suede On 'Down With The King'
The Seattle-based rapper stops by to discuss Freddie Gibbs' avant-garde existential indie drama at length.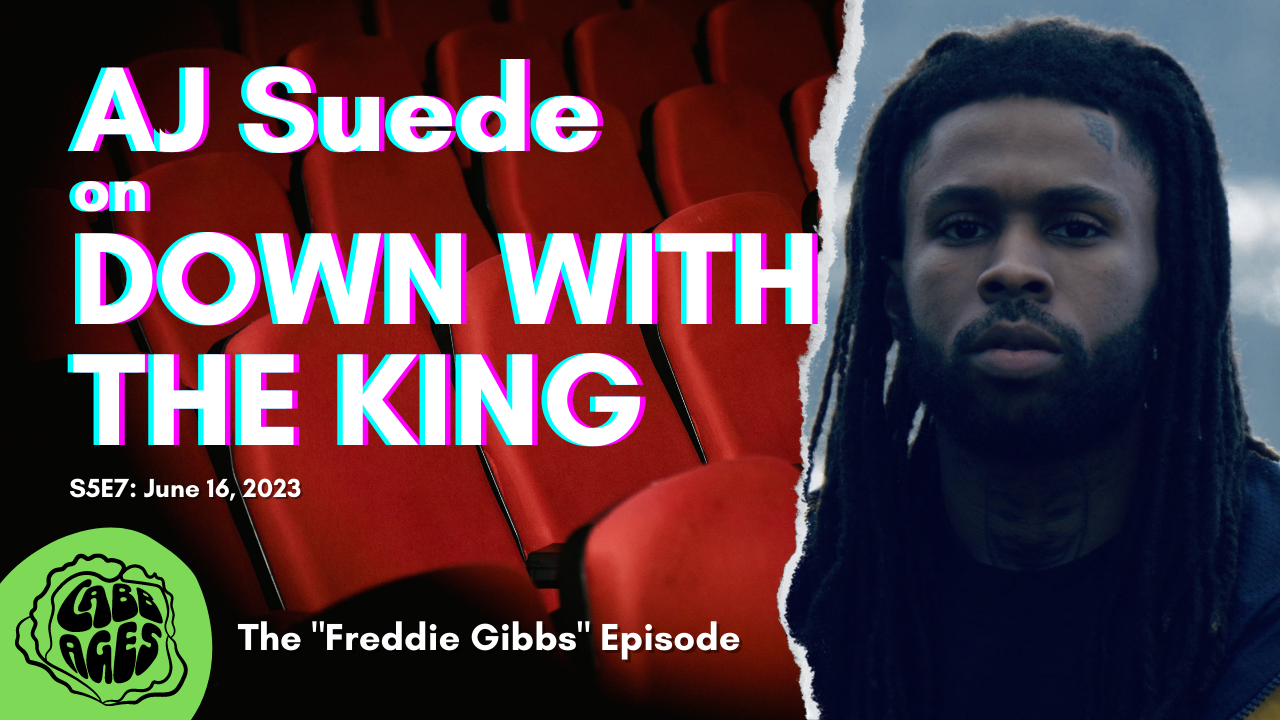 This week on the CABBAGES hip-hop podcast:
This week's guest is AJ Suede, the Seattle-based rapper behind such cerebral and compelling records like Parthian Shots with Televangel and the 420-friendly Indica Music. He joins our ongoing 'Rapper Movie Season' discussion to discuss Freddie Gibbs' starring role as an existentially distressed rap star in the avant-garde indie Down With The King (2021, dir. Diego Ongaro).
Listen to the latest episode of the CABBAGES podcast via Apple, Spotify, Stitcher, Google, Pandora, TuneIn, Pocket Casts, or wherever you get your podcasts.
Please subscribe, rate us five stars, comment with effusive praise, and tell your friends.
Shout out to Steel Tipped Dove for supplying the theme music for the podcast.
---
Become a Podcast Patron! For just $5/month, you'll get all episodes of the main show alongside exclusive bonus podcasts, including the biweekly ICE-Tuesdays series. Subscribe now.
---