Podcast: Aloe Vera & Steel Tipped Dove on 'Day Shift'
The 'Days Pass Strange' pair reteam to take on Snoop Dogg's 2022 vampire bounty hunter Netflix feature.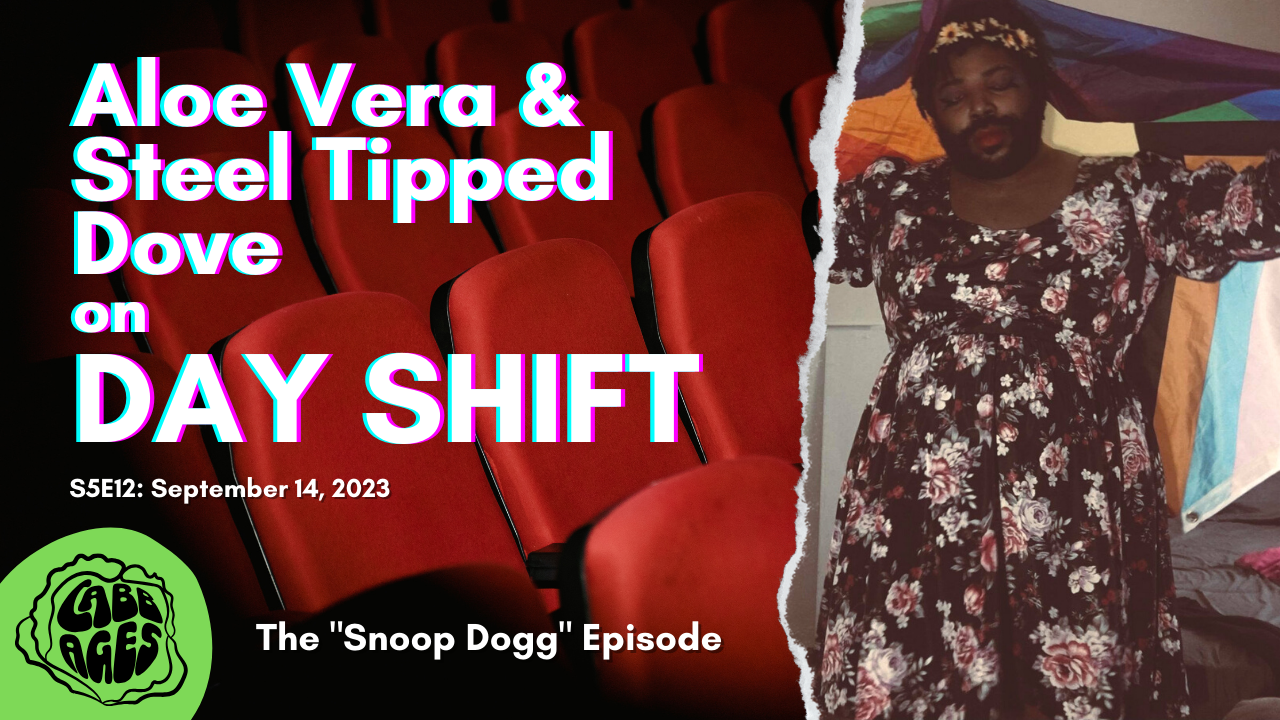 This week on the CABBAGES hip-hop podcast:
This week's guests are Aloe Vera, a central Ohio-based rapper/activist, and Steel Tipped Dove, the Brooklyn producer behind the boards for countless hip-hop releases (including his own). Having made a lasting impression with their 2022 album 'Days Pass Strange,' the pair reunite for CABBAGES' Rapper Movie Season and chat with us about the vampire-hunting action-comedy Day Shift (2022, dir. J.J. Perry, starring Jamie Foxx and Snoop Dogg.)
FYI: Gary's microphone situation got all kinds of messed up on this one, so apologies in advance if he sounds a bit like he recorded with a tin can from inside a bigger tin can. Everyone else's voices are at far better sound quality.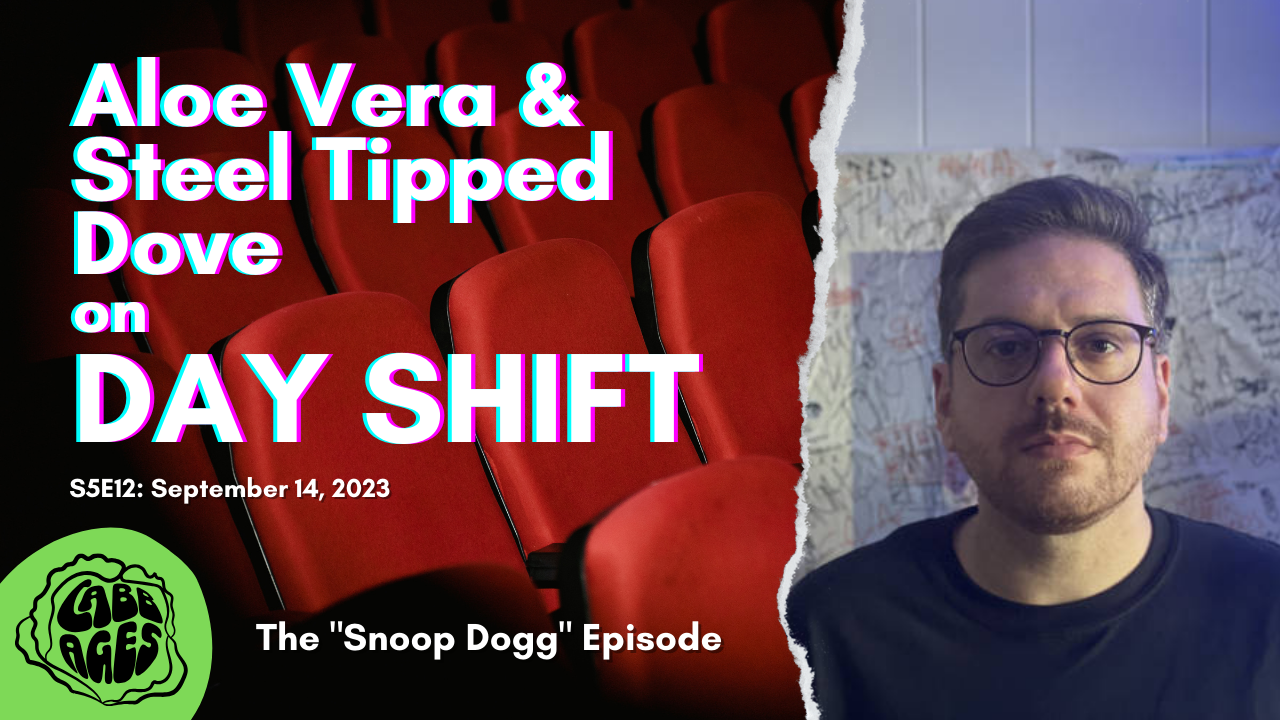 Listen to the latest episode of the CABBAGES podcast via Apple, Spotify, Stitcher, Google, Pandora, TuneIn, Pocket Casts, or wherever you get your podcasts.
Please subscribe, rate us five stars, comment with effusive praise, and tell your friends.
Shout out to Steel Tipped Dove for supplying the theme music for the podcast.
---
Become a Podcast Patron! For just $5/month, you'll get all episodes of the main show alongside exclusive bonus podcasts. Subscribe now.
---